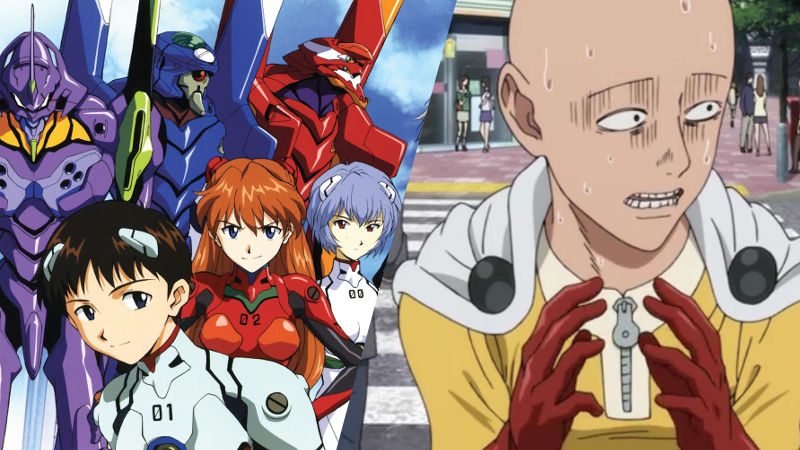 Ultraman y Neon Genesis Evangelion llamaron más la atención en Netflix que One-Punch Man. Quizá fue por el bajón de calidad de la serie
Si bien el mayor peso de Netflix se da en Occidente, su filial en Japón compartió algunos detalles interesantes acerca de los anime más populares en ese país. Cinco series acaparan los primeros lugares: Ultraman, Neon Genesis Evangelion, One-Punch Man, Kengan Ashura y Attack on Titan.
En el caso de la primera no es de extrañar que haya destacado tanto. No solo porque un nuevo anime exclusivo se estrenó este año en el servicio.
Ultraman superó a Neon Genesis Evangelion y One-Punch Man
En el país del Sol Naciente, Ultraman es casi una religión. Es uno de los shows tipo tokusatsu más populares, y ha sobrevivido a la prueba del tiempo. En cuanto a Neon Genesis Evangelion, Netflix adquirió los derechos de transmisión de toda la serie, así como de algunas de sus películas.
Esta también es una franquicia bastante popular en el Lejano Oriente, y el próximo año se estrenará el último filme de su nueva versión.
El final de Rebuild of Evangelion ya tiene fecha de estreno
Es por demás curioso que One-Punch Man se quedara con el tercer lugar, y superara a anime como Kengan Ashura, otra exclusiva de Netflix, y Attack on Titan, que tuvo un año por demás fantástico.
A pesar de lo mal recibidas que fueron las nuevas aventuras de Saitama, parece que todavía hubo personas que le dieron una oportunidad. Cabe señalar que en Japón los anime en Netflix se transmiten de forma más o menos simultánea.
The Seven Deadly Sins no destacó tanto como en otros años
Es decir, como van saliendo los episodios, y se maneja diferente que en América y Europa. El Top 10 queda de la siguiente manera:
01. Ultraman
02. Neon Genesis Evangelion
03. One-Punch Man
04. Kengan Ashura
05. Attack on Titan
06. The Seven Deadly Sins
07. 7 Seeds
08. Dr. Stone
09. Cautious Hero: The Hero is Overpowered but Overly Cautious
10. Arifureta: From Commonplace to the World's Strongest
No es de extrañar ver en el sexto puesto a The Seven Deadly Sins. Su tercera temporada ha tenido muy mal recibimiento de parte de los fans.
7 Seeds logró colarse porque también es un anime exclusivo de Netflix, y es curioso ver a Dr. Stone tan bajo, teniendo en cuenta lo bien recibido que fue en Crunchyroll. Cautious Hero y Arifureta ocupan las posiciones nueve y diez, respectivamente.
Estas últimas series no están disponible de forma legal en Latinoamérica, ya que son exclusivas de Funimation. En otros tiempos, esta compañía tuvo los derechos de Neon Genesis Evangelion también.
Fuente.
La entrada Neon Genesis Evangelion fue más visto en 2019 que One-Punch Man se publicó primero en TierraGamer.