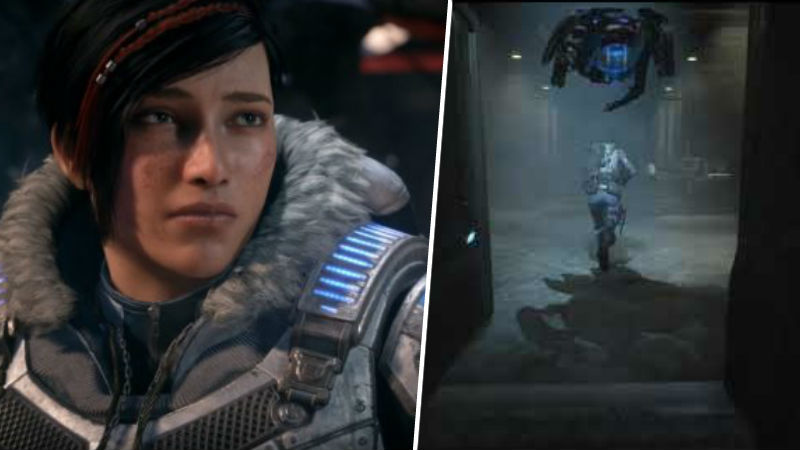 La verdad también se ve bastante bien
Al fin ha llegado Gears 5 a nuestras vidas y no podríamos estar más maravillados. La entrega de The Coalition ha logrado recopilar un sin número de críticas positivas.
De hecho, en tan pocos días esta gran entrega ya es una buena competencia para Juego del Año y, muy probablemente, uno de los mejores juegos first-party en toda la generación actual de Xbox.
Una de las cosas que siempre ha caracterizado a la franquicia es que se trata de un shooter en tercera persona. Honestamente, a veces yo sentía (y sobre todo en la tercera entrega) que los personajes invadían de más la visión al escenario.
Un usuario en Twitter que lleva por nombre ArturiusTheMage, ha modificado Gears 5 para que pueda ser un shooter en Primera Persona. De hecho, sería divertido ver alguna clase de spin-off que contara con este tipo de cámara, sería una buena experimentación para The Coalition.
No sé si lo notaste, pero también este formato le da un toque más tenebroso al juego que podría confundirse con algunos elementos de survival horror.
Si eres fan de este estilo de juego, seguro estarás esperando que algún día el estudio voltee a ver este forma y quiera hacer una entrega.
¿Te imaginas ver como destruyes a esas bestias horribles con tu Lancer en primera persona? Simplemente épico.
Pero bueno, por ahora te recuerdo que ya puedes jugar Gears 5 en Xbox. Si tienes Game Pass también podrás descargarlo sin ningún tipo de costo extra, así que aprovecha.
Te puede interesar:
Free Fire prepara torneo con influencers
Apple presentó el iPhone 11 y así se burló el Internet
Final Fantasy VII Remake: Cloud se prepara para ser travesti en el último trailer
Comprar videojuegos te dará dinero para tu retiro
Parece que Disney ya tiene a su propio 'Spider-Man' para el MCU
Cuéntame en los comentarios qué te pareció este pequeño video del juego en primera persona.
Fuente
La entrada Así es como se ve Gears 5 en primera persona se publicó primero en TierraGamer.