Most of the gamers who bought Bioshock Remastered did so out of nostalgia. These were mostly people whom, like you and I, had probably fallen in love with the twisted yet creative storyline, the gameplay, the big daddies and their little and the watery world of Rapture present in the first Bioshock, but with a bit more detail and polish. However, some players started reporting some weird crashes with this remastered version, either crashing during saves or crashing randomly throughout the game. If these Bioshock Remastered crashes plague you too, then read on, as we detail various fixes to this game-breaking bug.
With significant bugs such as this one, the game developers are sure to develop a patch to fix the issue, especially with a game as popular as Bioshock. So these fixes for Bioshock Remastered crashes are hopefully temporally or perhaps for players who are yet to update the game with the patch for whatever reasons. These crashes, on Bioshock Remastered (although some players on Bioshock 2 Remastered report them as well) vary significantly, with the game sometimes just crashing to the desktop, and other going as far as crashing and deleting/corrupting the saves, including at times the manual saves, and resetting custom controls. However, the following fixes have been reported as fixing some of these Bioshock Remastered crashes.
Solution 1: Verify game cache
Despite the crashing in Bioshock Remastered being attributed to game instability and bugs, the issue does not plague everyone. Therefore, it is worth eliminating the possibility that a faulty install is not causing your specific problem. To do this, we can verify the integrity of our Steam installation game files as follows.
How to verify game files integrity in Steam.
Restart your PC and launch Steam
Navigate to the Library Section, right-click on the Bioshock Remastered and select 'Properties' from the resulting menu.
Select the 'Local files' tab and click on 'Verify integrity of game files' button.
Steam will proceed to verify your game files installation, and the process may take several minutes. Just be patient and let it run to completion.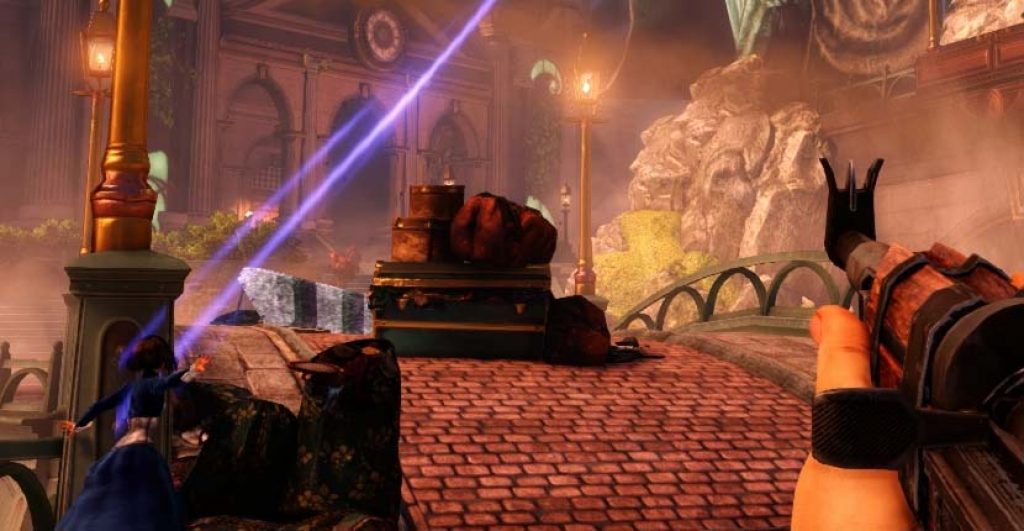 Solution 2: Graphical fixes
Some users have found that tweaking their PC's graphics settings seem to solve the crashing on Bioshock Remastered. The following solutions have been reported to work for some users:
Changing the PC's native resolution
Changing your PC's resolution might just be the fix to your Bioshock Remastered crashing problems. To implement this fix, simply follow these steps:
Navigate to the installation directory of your copy of Bioshock Remastered.
Find the Bioshock .exe file and right click, then choose "Properties."
Choose the "Compatibility" tab and check the boxes next to "Run as Administrator" and "Run in 640 x 480 screen resolution."
Click on "Apply" and then "OK."
Launch the game through the .exe file (NOT STEAM) and check if the crashing bug persists.
READ ALSO: Bioshock Remastered Cheat Engine Tables
Changing the default graphics processor
Some users with a discrete graphics card (usually Nvidia) have found that Bioshock Remastered might in some cases revert to running on the lower performance Intel integrated graphics instead. This might cause lags, instability and crashing of the game. To attempt this fix, you can force the game to use your more powerful Nvidia card by following the steps below:
Launch the "NVIDIA Control Panel" and click on the "Program Settings" tab that is under the default screen that pops up as "Manage 3D settings."
Click on "1. Select a program to customize" and click on "Add."
Navigate to the Bioshock Remastered folder, usually in C:\Program Files (x86)\Steam\steamapps\common if you use the default install location and find the Bioshock .exe file. Select it and then choose "Open"
Under "2. Select the preferred graphics processor for this program" Select " High-performance NVIDIA processor" in the drop-down menu, and then click "Apply."
Opening the game from Steam now should always launch it with the more powerful Nvidia card and hopefully fix those crashes.
Solution 3: Sound fixes
This solution has surprisingly worked for a lot of players, prompting a lot of people to believe that there is a conflict within the game's audio subsystem. The most popular solution involves navigating to the Audio Settings in-game and disabling the "Reverb" setting. However, other users have reported changing the in-game stereo settings to "Mono' as a solution to their issue.
Finally, a few numbers of users have also reported that navigating to "Playback devices" on your PC and changing the "Advanced Speaker Properties" by setting it to 16bit, 44.1 kHz CD Quality seems to fix the issue as well.
Hopefully, this comprehensive guide on the known fixes to Bioshock Remastered crashing will help you enjoy this masterpiece hassle-free now. Or at least until the developers finally hear our pleas and develop an official patch. You can also check out some of our other tips, tricks and guides on a variety of games on the site.