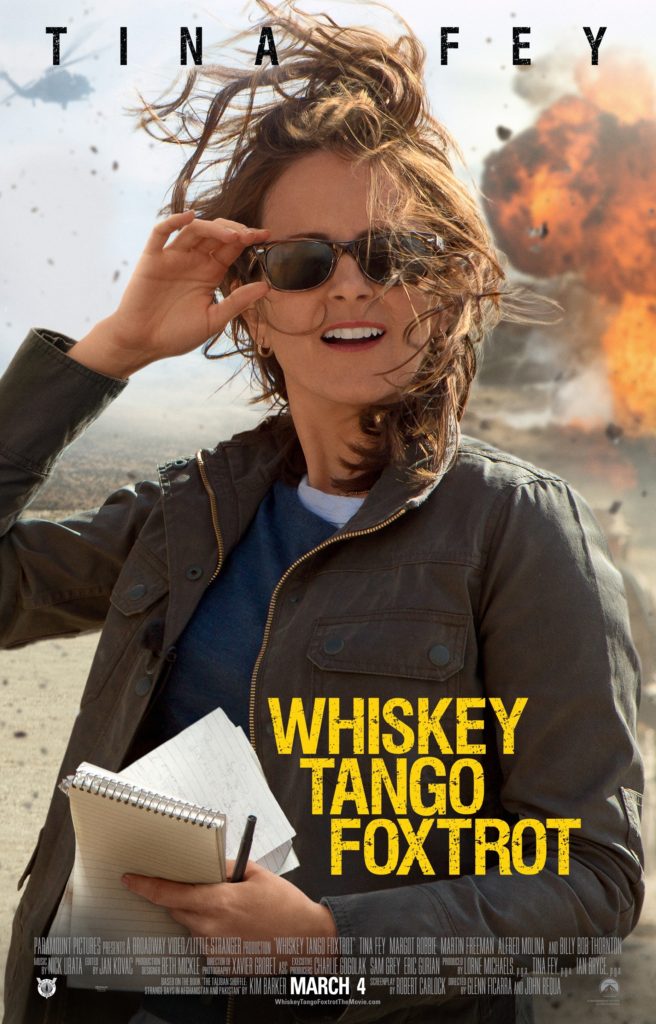 Feeling great about life and yourself is something we all ultimately aspire to achieve. In the upcoming film Whiskey Tango Foxtrot by Paramount Pictures, Tina Fey is an unhappy journalist sent to Afghanistan to cover the war. Through her journey she does a complete 180 and changes her life around for the better by switching up her outlook on life and assimilating to a whole new world.
To celebrate women and the film, we have created a quick list of ways to achieve happiness, health and self-love.
Exercise – With as little as 30 minutes a day, you can be on your way to a healthier and happier you! Studies show that exercise not only do you feel better, but your mind is clearer which enables you to accomplish more.
Find a partner and exercise together – Grabbing your BFF and hitting the gym is not only fun to catch up on daily gossip, but it also keeps you committed to a routine.
Exercise helps you feel better about yourself! Once you get into a routine, you will begin to see a change in your appearance.
Have you ever felt stressed or anxious? If so, next time it happens just take a deep breath and close your eyes! Visualize everything working out. Not only will this calm you down, but you'll feel extremely positive.
Smile! The power of a smile is infinite. You'll feel better and your smile will help others feel better too.
Take time every day to write 5 things you are thankful for! Gratitude opens the door to more blessings and improves your physical and psychological health.
Take a look in the mirror every morning and give yourself a positive pep talk with a few positive mantras. Anything from, "I am beautiful" to "Today will be amazing" works! Figure out which mantras work best for you and stick to it.
Meditation is key! I'm sure you've heard about meditation in the past few years, right? Well it works! Take a few minutes each morning to zone out and relax. There are several mediation apps and books available to help you get started.
Do not compare yourself to others! We are all different and that's what makes you unique. That is your very own super power! Embrace you!
Challenge yourself to a new workout routine! Nowadays there's a variety of fun and exciting exercise routines. From cross-fit to Zumba to running clubs. Find what works best for you and give it a go.
Whiskey Tango Foxtrot
When reporter Kim Barker's (Tina Fey) life needs something more, she decides to 'shake it all up' by taking an assignment in a war zone. There, in the midst of chaos, she finds the strength she never knew she had. Sometimes it takes saying 'WTF' to find the life you were always destined to have. Also starring Margot Robbie, Martin Freeman, Alfred Molina and Billy Bob Thornton, the film is directed by Glenn Ficarra and John Requa ("Crazy, Stupid, Love") from a screenplay by Robert Carlock ("Saturday Night Live," "30 Rock").
WHISKEY TANGO FOXTROT is in-theaters March 4, 2016!