Phoenix Wright is back, and this time he's on tour! It's been three years since the Ace Attorney last graced our handheld screens in Dual Destinies and boy has he been missed. The time gap is a curious one, but that's because Western territories missed out on The Great Ace Attorney which I am still incredibly sore about.
Anyway, Capcom's issues with localising a title so heavily steeped in ancient Japan aside, they've graced us with the next chapter in the Gyakuten Saiban series where we find Phoenix in the Kingdom of Khura'in to visit former assistant Maya Fey who has been training her spirit medium powers there for two years. It's in this country where Phoenix finds a heavily biased legal system where the last vision of the deceased is considered the truth and defence lawyers are considered evil. The hook here is called The Divination Seance, and grants the court the ability to see the last moments of the victim which more than likely tend to work against the favour of the accused. Sensing unfair practices going on, Phoenix jumps in with both feet into a legal system where if he loses it's not just his client's neck on the chopping block, it's his too.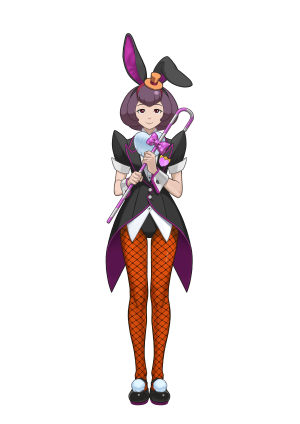 On paper The Divination Seances sound like an interesting mechanic, and if the story wasn't so linear then they would be in execution too. As these games are basically interactive story books, these visions basically boil down to video footage that you need to interpret correctly and pick apart, it's basically nothing that you haven't seen before.
Aside from this, all the usual Ace Attorney staples are present and correct: Apollo's bracelet perception, Athena's psyche counselling, ridiculous logic and silly pun names (Pees'lubn Andistan'dhin is a particularly "good" one) all crop up to either give you a little belly laugh or a hefty eyeroll. Unfortunately it doesn't take long for the usual flaws to crop up.
Only certain evidence is allowed to contradict certain parts of testimony, despite the possibility of several items doing so and as far as writing goes, this is probably one of the worst examples in the series of the terrible logic and unprofessionalism in court. I understand wanting to inject humour into the titles, but the amount of people attempting to pervert the course of justice has never been greater, and it stretches from the lowly witnesses to the very top of the legal system. No person would walk out without charge after lying on the stand, but any blatant lies are hand waved as a simple mistake.
Even up against perennial whipping boy Gaspen Payne, Phoenix's points come across as that of a newbie and not someone who has won countless legal battles over the years. While this could be put down to Phoenix doing this in an unfamiliar country, it doesn't excuse how amateurish his arguments are, and that especially doesn't excuse Apollo, who is still practicing law in 'America'.
Changing the game's location to the Kingdom of Khura'in has allowed the designers to produce some remarkably good looking characters: first defendant Albhi Ur'gaid and Princess Rayfa in particular are lovely to look at, but then there's the new prosecutor Nahyuta Sahdmadhi, resplendent in a light cream outfit, and with luscious silver locks. Nahyuta is a lot nicer to look at than Dual Destinies' Prosecutor Blackquill. Seriously, his character design is stunning, he's probably the best looking character in Ace Attorney history, so it's a shame that they didn't furnish him with a personality to match his looks. He lacks the malice of Blackquill, the gravitas of Godot, and the charm of Franziska, but hey, at least he looks good.
At least one flaw from the previous games has been fixed: as you move around doing investigative work, Phoenix and Apollo take notes on what it is they need to do next, this means that you're no longer stuck as for what you should do to progress the story. As well as this, when everything of note has been looked at in a location, they conclude their investigation and decide to move on. You can continue to look at things for a bit more exposition if you so wish, but this is a handy concession for those who just want to get on with the story.
It's nice to have Ace Attorney back, but the games are starting to show how stuck in the past they are. They may have moved onto 3D character models and environments, and they may have introduced new mechanics into the mix (although they are starting to overload the games with way too many systems), but the same old problems still arise, with valuable court life lost due to not presenting the exact thing the game wants you to, and some cringe worthy dialogue. If you're an Ace Attorney fan then there's a decent new game here for you to get your teeth into, but don't expect it to be a step up from what has gone before, while series naysayers definitely shouldn't expect this to be the game that makes them change their mind.
Review code provided by publisher.
Don't let us be your little secret: SHARE!