Brad Pitt posed for GQ Australia and talked about his new movie "Once Upon A Time in Hollywood", also about working with Leonardo DiCaprio, meeting Burt Reynolds (his idol as a child) , his career in a world of young people and the future of films. This is what he told the magazine: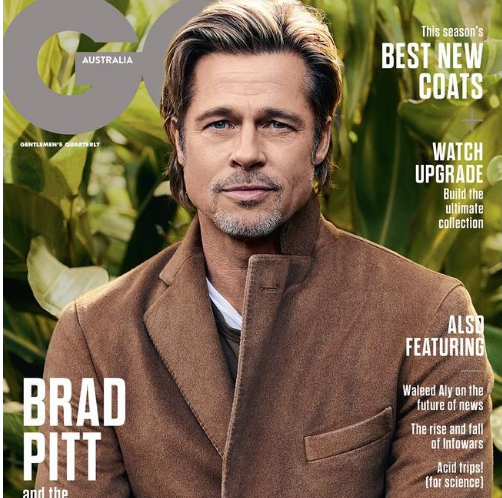 Working with Leonardo DiCaprio:
"We left at about the same time. This is a guy that really goes with everything and everything, so you know it's a great fun to be able to spend time with an actor of that caliber. And he's really funny. "
Meet Burt Reynolds (before he passed away):
" I met Burt Reynolds and that was very moving for me because I grew up with Burt Reynolds movies. We had two days of rehearsal with him and we just sat and talked. I was, you know, they say you do not know your heroes but he was so funny and kind. And still so incredibly funny. "
Brad already feels, let's say," old "and talked about his acting career and streaming services:
" I'm behind the scenes on the production side and I really enjoy that . But he continued to do less and less. I really think it's mostly a game of young men – not that there are not good parts for old characters – I just feel that the game itself will move naturally. There will be a natural selection of everything. "

" But I'm curious to see what the future of the films is, what form it takes. I really appreciate the streaming service because we are seeing more and more quality projects carried out. We are seeing writers, directors and actors taking opportunities. That tells you how many talented people are out there. I like to think there is room for both. But I could be a dinosaur and not even know it, man. And the comet could already be on its way. "
Brad Pitt the dinosaur … The cover looks like a caricature but I like it. I think there's room in the cinema for adult and older actors, especially if they look like Brad. LOL! Love you Brad.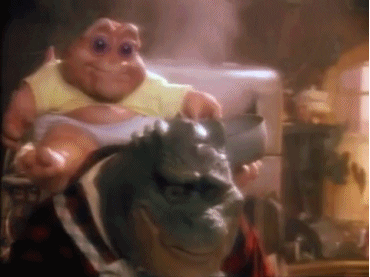 Share this story!