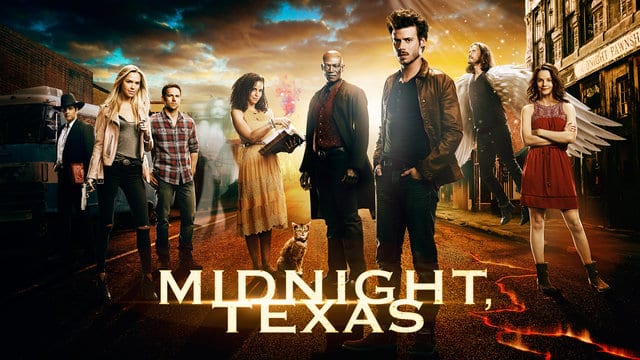 A few more summer additions, worth a look or not, I'm still making slow progress with The Wire.
Midnight, Texas (NBC) Series Premiere, Monday, 10pm – Traveling psychic settles in a weird town, doesn't look promising.
Somewhere Between (ABC) Series Premiere, Monday 10pm – A local news producer helps track down a serial killer by reliving the week prior to killings.
People of Earth (TBS) Season Premiere, Monday, 10:30pm – I thought the first season of this was totally charming though its unique slant of space alien abductee group might have been initially off-putting.
The Last Tycoon (Am) Series Premiere, Friday – Kelsey Grammer and Matt Bomer star in this drama about legendary film mogul in 1930s Hollywood.
Room 104 (HBO) Series Premiere, Friday, 11:30 – Latest from the Duplass brothers, tells a different story each week from a room in a motel chain.
The procrastinator lists items that may not be on your regular season pass, though notation does not imply recommendation. Times noted are typically PST.