What are you doing today in your town? Not much? Enjoy it whilst it lasts (clear up some space, put characters on short tasks, rack up those donuts) because it MIGHT be the last day(s) of lull before th extremely fun yet hectic Winter event.
In this post I break down the brief and elaborate theories about what will happen with Winter 2016. ALL SPECULATION and nothing has been confirmed. Read on …
So guessing by recent event structures I believe that the event will start tomorrow (Tuesday 6th). I have done quite a few pre-event posts, I just LOVE Christmas, so some of these theories I will briefly explain or elaborate on and then send you to a link.
---
Theory 1: Something to do with the elf
Last week we got a Gnome in your Home Box decorations and some people are going crazy about sometimes it being open. The files can confirm this and it does seem a real waste to have an empty box image if there was no story or event to go with it. I do have a strong feeling that this elf will have something to do with the event.
Read more about it here!
Or is the elf and it's origins a clue to a second theory?…
---
Theory 2: Hannukah (a Jewish Christmas)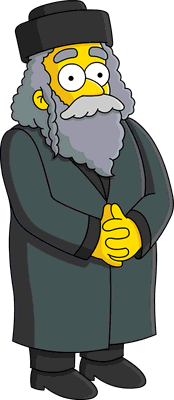 The elf is a tie in to an upcoming episode "The Night before Krustmas" which is an episode revolving around Krusty, his religion and his family. The episode will also feature Rabbi Krustofski in some flashback form so is a tie-in to the episode a clue that we might get something Jewish relayed. There are so many Jewish Wintery items (Hannukah related) and many people have been wishing for something Hannukah related for years now so I wouldn't be surprised if EA decided to give in.
I also touched upon the idea on this post here.
And now for a theory that I haven't touched upon in a post before…
---
Theory 3: Mall event
Back in the Superheroes 2 takedown (doesn't seem like long ago) we got this description:
In nearly all takedown descriptions we get all the answer to the teaser questions. Sometimes with a joke tease. Let's take the above example and analyse which update the question was teasing towards:
A random set of summer sports? – teases the Springfield Games mini-event
An invasion by doppelgangers from another dimension? – teasing towards the SciFi update
But the 'arrival of a brand-new outlet mall' was never given in the game. I know this was a while back and I can totally see how this was maybe just an 'added extra' to tease and trick us, I do see how it could allude to some mall related Christmas event. EA will be extremely organised, despite what some people think, and they most defitnatly knew what they wanted for the Christmas event half a year before (heck, if I was behind EA then the whole event would have been finished by the end of Winter 2015).Yesterday I made a 5 minute podcast about a 'Springfield Mall' expansion – I have so many more ideas about it that many more parts to come but they will be released in a quiet time in the event or after the event so may be a while:
I would love an event or time of year to go INSIDE a building and because of the vast amount of content we see inside the mall and the many amount of episodes that have it I think the mall is the perfect building to base an expansion around.
But the teaser says 'a brand-NEW outlet mall' suggesting that we will get a new mall. Maybe the Christmas/Winter event will be based around Shopping as there are so many ideas to base around this theme!
Some people are speculating that because of the early store tab we won't get a Winter update. 100% disagree with this – EA will not miss out this festive season which has been providing them donut money since their beginning. I do see how we might get a shopping inspired event, and I would love and can see this happening (with Gil, shops, Costington and his daughter, security guard guy – apparently he has a name!), but I do not think this means we won't get Winter. It will still be Winter, if EA will do this, but EA will base it around Christmas shopping.
This is what I think is happening but look out for a teaser, I imagine that one will hit TODAY so look out, as that is when we can truly start speculating.
---
Physic Sam has spoken so now I want to hear your ideas. Post a comment below, look out for any news and Happy Tapping …
The post The Theories of TSTO Winter 2016 appeared first on TOuk Blog.