The USP of Nintendo's Switch is no secret, the idea of being able to play at home and then take your game with you when you need to leave is something that's been floated around for a long time and no-one really managed to achieve. Sony tried it with the PS Vita and PS4, with remote play and cross save, but it was never a true solution, but Nintendo managed it, and we couldn't be happier.

I'm a father of one and I have a long commute, we're talking a two hour coach ride every day, so I have a lot more spare time outside of the house than I do inside it, as a result a lot of games I start on my PS4 tend to get forgotten after a short period of time. It's a shame, I have a large library of titles to play, but not the time to play them. One said title is Thumper from Drool; it's a fantastically unique experience, but one that I haven't really been able to devote myself to, until now. Drool has brought Thumper's brand of rhythm-horror to the big and small screens of the Switch. It looks great on the TV, but it's in handheld mode where the game really shines.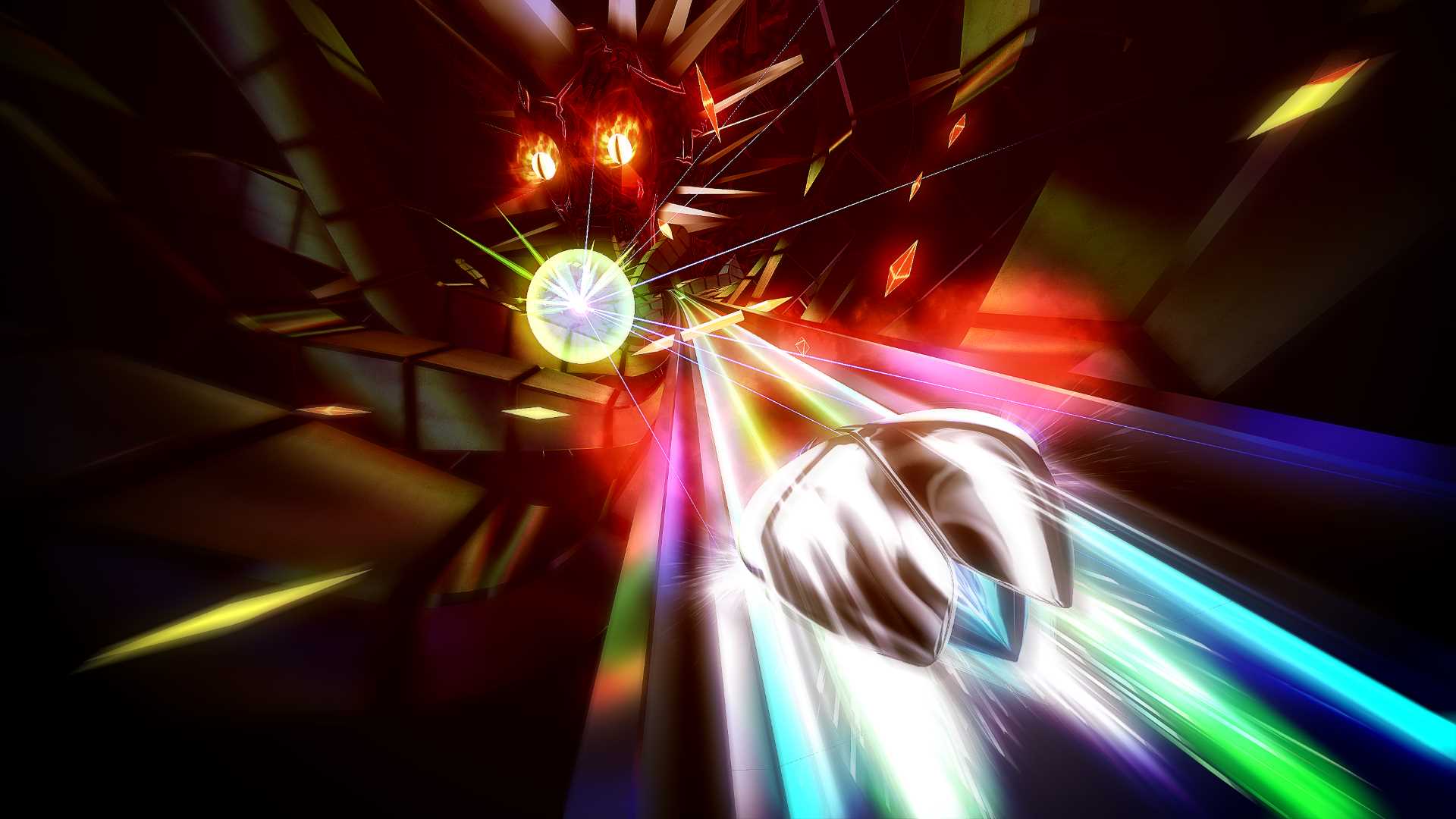 Handheld only games aren't new to Nintendo's Switch, the first was VOEZ, which, coincidentally, was also a rhythm title. Granted Thumper isn't handheld mode only, but it might as well be. I find Thumper works best when it delivers its sound direct to my earholes. I have a soundbar sitting under my TV which provides a much better sound quality than my TV speakers, but it's just not the same as having a decent set of cans on my lugs, the lack of wireless headsets for the Switch makes this a problem. Once I remove the Switch from its dock this problem all but disappears, jack in my headset, turn the volume up and the game really starts to twist my melon.

Bringing it into the palms of your hands helps to draw you in, in much the same way as it works for PSVR. Being a responsible adult I should know that being too close to a screen isn't good for the eyes, but the longer I play the closer I bring the Switch to my face, before long I find myself almost unconsciously jumping the hazards, zipping round those corners, and thumping down on those beats sending shockwaves thundering down the route. This is a considerable boon on my long boring commute as it works like a kind of time travel that Doctor Who would be proud of. I start my journey and before I know it the hours have gone by in minutes and I've got to disembark the vehicle, granted this isn't ideal for short journeys, but it's brilliant for longer ones.

Before this PSVR or whatever VR PC set up you have probably would have been the way to go, but having to spend over £500 for Sony's offering, or in the thousands for a PC one makes the Switch's £300 all-in tag much better. You get the same experience whether you're at home or away meaning you're not tethered to your home setup, and this makes the Switch the perfect place to play yet another multi-format title. It may be lacking in power, but for sheer wealth of experiences the Switch is going from strength to strength. If you've not played Thumper before and you own a Switch, you owe it to yourself to grab it now. No excuses.