Jaar: 2020
Regisseur: Judd Apatow
Hoewel de trailer van de film me wel aansprak, had ik lage verwachtingen van The King of Staten Island. Op Rotten Tomatoes zag ik ook geen ultiem positieve recensie. Toch bleek de film leuker dan ik had gedacht.
Op één minpunt na, er zit een wat voorspelbaar verloop in de Film. Protagonist worstelt ergens mee, protagonist leert het een en ander, protagonist begeeft zich in een nieuwe sprookjeswereld en we naderen het einde. Dit alles bijgezet door emotie-opwekkende muziek.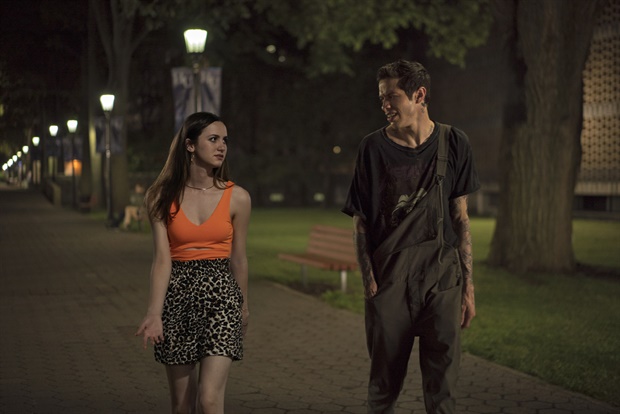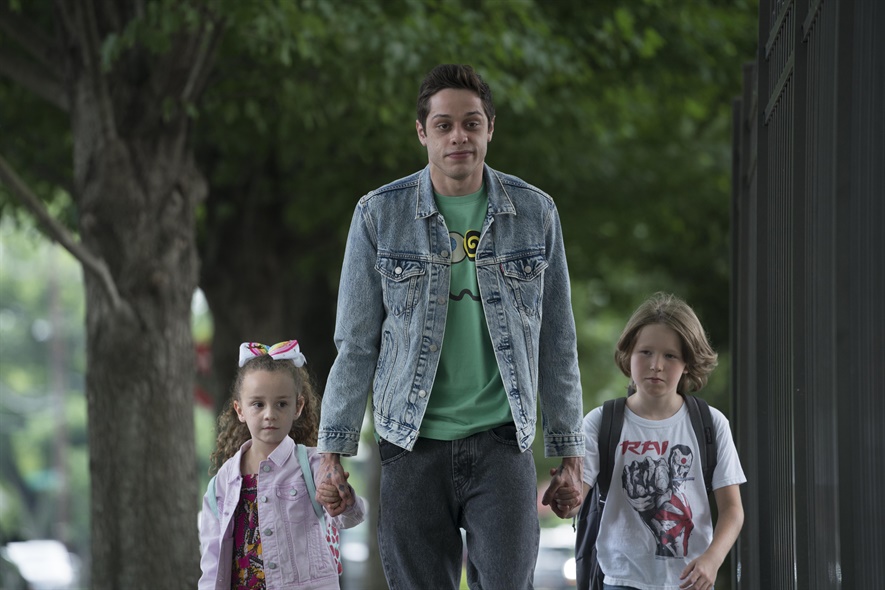 Grappig
Wel is de film regelmatig grappig. Hoofdpersoon Scott (Pete Davidson) heeft ADD en neemt zelden een blad voor de mond. In zijn vrije tijd doet hij het liefst niets, behalve wiet roken en zijn omgeving tatoeëren. Zijn vrienden zijn ook redelijke nietsnutten.
Bekende gezichten
De acteurs in de film verrasten me, er zaten een paar bekende gezichten tussen. Bel Powley zag ik voor het laatst jaren geleden in de film Carrie Pilby. Daarnaast is er een klein rolletje voor Steve Buscemi en wordt Scott's zusje gespeeld door Maude Apatow, die ik ken van de serie Hollywood en die tevens de dochter is van de regisseur.
Niet diep
Het overkoepelende gevoel dat ik bij The King of Staten Island heb is een droogkomische film, met voorspelbare elementen en een licht-dramatische ondertoon. Namelijk het proces van Scott die verdriet heeft van zijn overleden vader. Toch gaat de film niet de diepte in. Het is meer een soort rode draad.
Conclusie
The King of Staten Island is prima om te zien en best vermakelijk. Maar verwacht geen diepzinnig verhaal of een adrenaline-opwekkende spanningsboog. Ertussen.
IMDb naar The King of Staten Island.