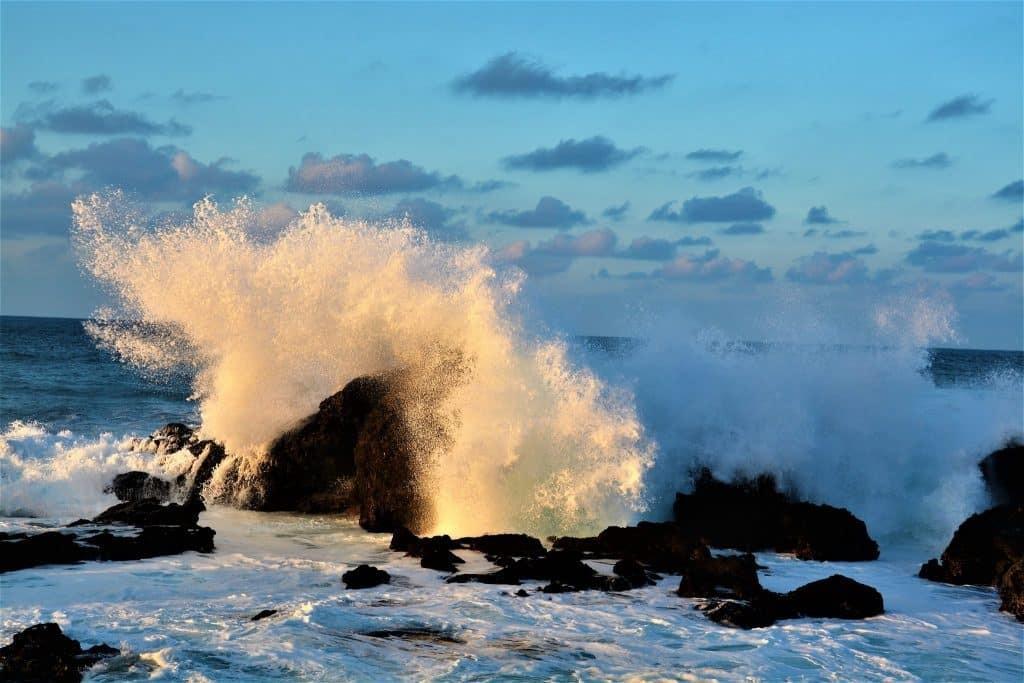 Mahalo to Sandi Peck of New Castle, Delaware for sending in this well-timed, splash shot to us for Aloha Friday Photos.
Sandi captured this photo at sunset from Ho'okipa during a Maui visit in January 2014. She tells us it's one of her favorite places on Maui.
Ho'okipa is located off Highway 36 in north/central Maui. It's just past Paia on the way to Hana. It's a wonderful beach park to watch the windsurfers dancing on the waves.
Happy Aloha Friday!
The post Aloha Friday Photo: Sunset at Ho'okipa appeared first on Go Visit Hawaii.
© Go Visit Hawaii - Republication of this entire post is prohibited without prior permission. Using extracts of less than 100 words is permitted with full attribution and link back to GoVisitHawaii.com. Under no circumstances may any site scrape content automatically from our site or this RSS feed.