Looking to celebrate
Christmas
in India? We have exactly got some truly amazing places you could visit to have a wonderful Christmas.
Here are some of the best places to celebrate Christmas in India
:
1. Goa - For a Portuguese-style Christmas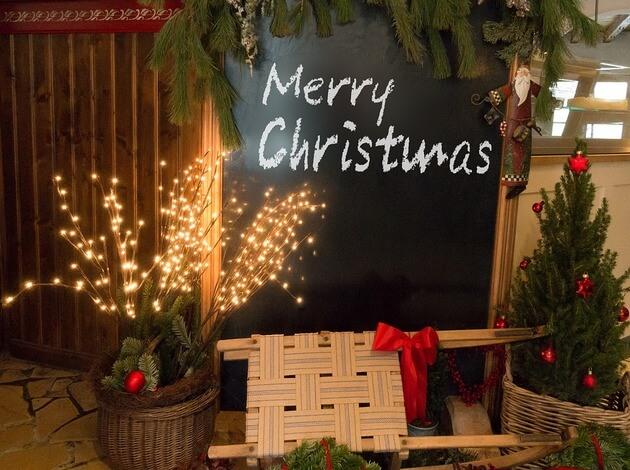 Influenced heavily by the Portuguese culture and a predominantly higher Christian population, Goa is one of the best places to be in to experience the Christmas traditions in India. Buzzing with a huge crowd of foreign tourists from different parts of the world, the cultural exchange that takes place in Goa is significantly diverse and high, adding a different feel to the festive fervor. Attend the midnight mass in one of the famed gothic styled churches of Basilica of Bom Jesus or the Immaculate Conception
Church
and sing along. Indulge in a special Christmas treat that involves roasted turkeys, pork, and grilled seafood which is totally appetizing and munch on the goan delights of bibinca, batika, dodol, dose, and pinarg while you sip on a glass of Portuguese grape wine.
Head over to the beaches of Anjuna and Candolim to watch the Christmas fireworks and well, party! Because there is always room for a party. Christmas in Goa, India doesn't end immediately, the season is celebrated till January 6 and ends with the Feast of the three kings. And if you stay a little longer post Christmas, you could dance your worries away in the famous Sunburn festival. Here are the most exciting things to do in Goa, What more do you want?!
Get year around hotel deal with TripHobo Hotels.
Book Now
2. Shillong - For a Picturesque Christmas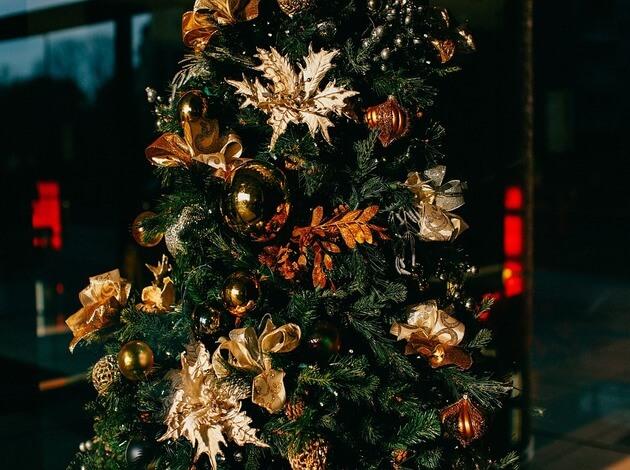 Blanketed with a freezing temperature and irresistible cold, Christmas in the hill station of Shillong is a picturesque affair. Owing to the extreme weather conditions that prevail during the month of December, not many people visit Shillong, making it one of the few places that remain less crowded during the festive season. But get ready to be welcomed with open arms by the large Christian population in Shillong. With streets filled with traditional dance performances and the churches vibrating with gospel music played by the local bands, Christmas in Shillong is a treat to the senses.
March along the brightly illuminated fir trees on your way to All Saints Cathedral that is famous for hosting pre-Christmas celebrations and take part in a spiritual session at the oldest church in the north-east region of India, the Cathedral Church. And try staying in one of the houses of the localities to have a traditional experience.
Get year around hotel deal with TripHobo Hotels.

Book Now
Take a look at other places to visit in India in December
3. Pondicherry - For a French-style Christmas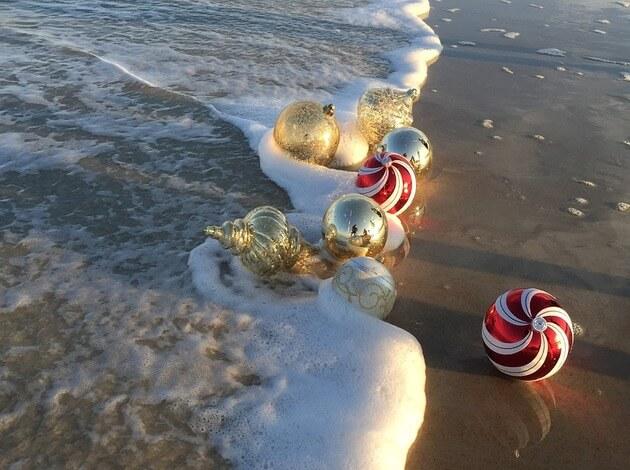 Formerly a French colony, Pondicherry is popularly called 'Little France' in India and is rightly so given the rich French influence that still stays in the place even after so many years. Highly populated by Roman Catholics, Pondicherry is a replica of Goa, on a smaller scale (check other best things to do in Pondicherry, once you arrived there). If you are looking for a place to spend your Christmas in a huge way but at the same time want it to be peaceful, then Pondicherry will suit your requirement perfectly. Adorned by serene beaches and a mouth-watering seafood, Pondicherry is one of the best and cheaper places to spend your Christmas in India, not to forget its apt weather during the winters.
Decorated with lovely Christmas lights and an energetic Christian community to share the joy with, Christmas in Pondicherry, India will be incomplete without attending a night service from the famed churches of Basilica of the Sacred Heart of Jesus, The Cathedral of Our Lady of the Immaculate conception, Chruch of the Assumption, and Eglise de Notre Dame des Anges (The Church of Our Lady of Angels).
Get year around hotel deal with TripHobo Hotels.

Book Now
4. Kerala - For a Traditional Christmas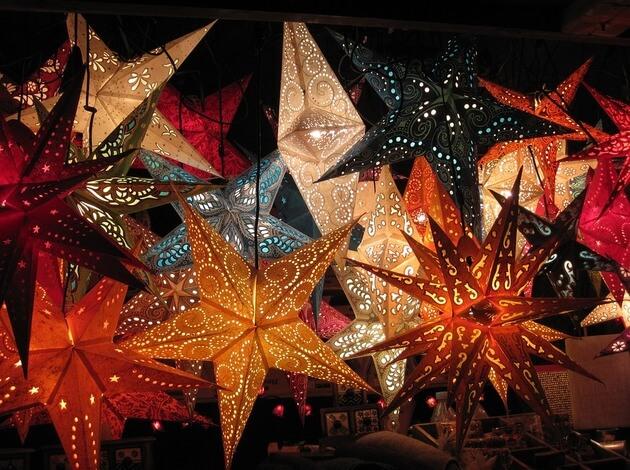 Interested in celebrating a totally traditional Christmas along with your family in India, then head over to Kerala. Even after a huge interference by technology in today's life, Gods own Country remains unaltered and celebrates the birth of Jesus in a traditionally extravagant manner than being commercial. Home to a strong Christian population and numerous churches, Kerala is an ideal choice for those who seek a cultural Christmas celebrations and experience alongside deep-rooted Christians. As the days get closer to Christmas, you can feel the atmosphere change with the air of festivity and the presence of captivating houses that glow with twinkling stars and cribs.
Have a bite of the exclusive Kerala Christmas specials that includes appam with mutton stew, achappam, beef curry, fruit cake, grape wine, and a fulfilling biryani. Charming and simply irresistible with its backwaters and laidback beaches, Kerala is definitely one of the best places to visit for a perfect Christmas celebration in India.
Get year around hotel deal with TripHobo Hotels.

Book Now
5. Daman and Diu - For a Coastal-style Christmas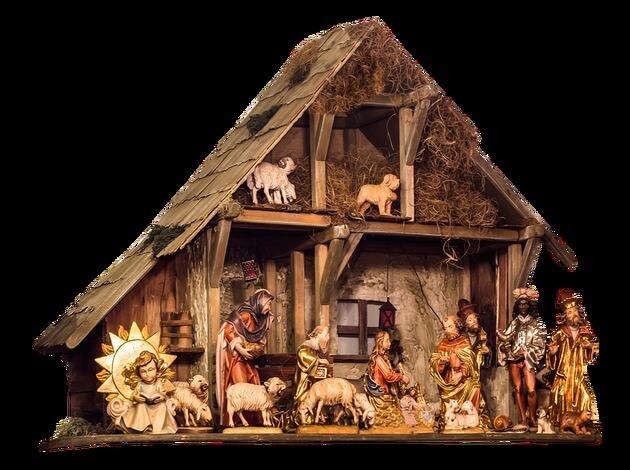 Situated off the coast of Gujarat, the union territory of Daman and Diu was once a Portuguese colony. Thanks to the colonization by the Portuguese, Daman and Diu now celebrates the festival of Christmas in its own unique way. From the Portuguese folk dance of Corrindinho to other cultural Portuguese traditions, you get to see a variety of performances in Daman and Diu. A place which is normally serene and away from the noises, Daman and Diu comes to life during the Christmas season with vibrant lamps brightening the night sky and the streets bustling with celebration.
Church of Bom Jesus, St.Paul's Church, The Church of Our Lady of Angustias, Church of Our Lady of Rosary, and Church of Our Lady of Remedies are some of the famous churches in Daman and Diu & be sure to catch the midnight service before indulging in water sports.
Get year around hotel deal with TripHobo Hotels.
Book Now
6. Mumbai - For a Metropolitan-style Christmas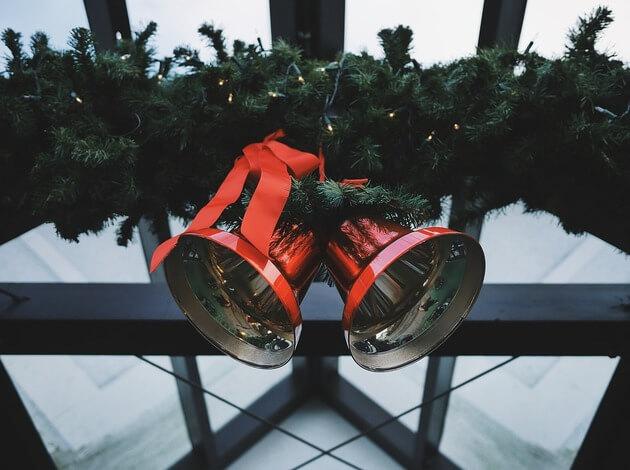 Interested in spending the festivity of Christmas in India in a metropolitan style, then visit Mumbai; one of the biggest metropolitan cities of India. Christmas celebration in Mumbai is no less than any other part of India. From Christmas markets to midnight ceremonies to family gatherings, you have it all in Mumbai. Especially, the areas of Church gate, Bandra, and Hill road are some of the places you should visit in Mumbai during Christmas for you can feel the spirit of the festival to its best.
Dress up to the occasion and take your family to one of the churches from a list of popular churches: Saint Michael's Church, Saint Thomas's Cathedral, Lady of Immaculate Conception, Holy Name Cathedral, Gloria Church, Mount Mary's Basilica, Saint Peter's Church, and Saint Andrew's Church. And party with your friends all night, after the mass is over!
You will need cake and sweets to celebrate, Right? Not to worry, check out the best Christmas cake shops in Mumbai and Pune.
7. Manali - For a Snowy Christmas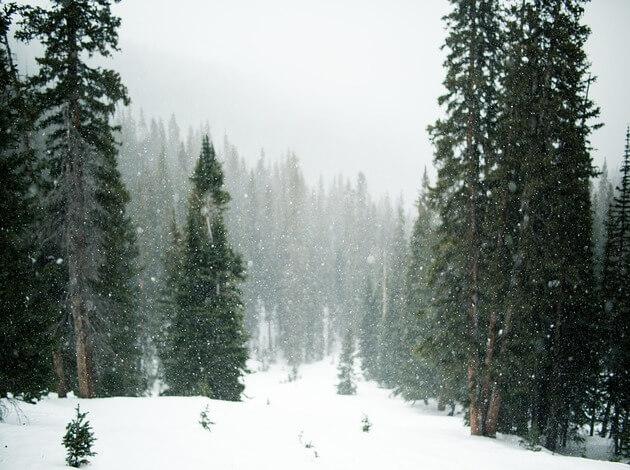 Manali in December?! You must be thinking, there is something wrong with the list. No there is nothing wrong with the list. With almost the entire town getting covered in snow during the month of December, what's a better place to celebrate a fairytale style Christmas than Manali? Adorned by pine trees that are decorated with colorful lights and hanging gifts, Christmas in Manali looks like a dream come true. And when it comes to choosing your hotels, choose the ones that come with traditional Kullu dance performances, play Himachali style music, and allows food to be served by waiters dressed as Santa Claus. And one more thing, book the hotels well in advance to save the last minute hassles!
When you are in Manali for Christmas, try staying in one of those log huts, build a snowman, get into snowball fights, and try shooting a fitting sequel to Frozen.
8. Dadra and Nagar Haveli - For a Tribal style Christmas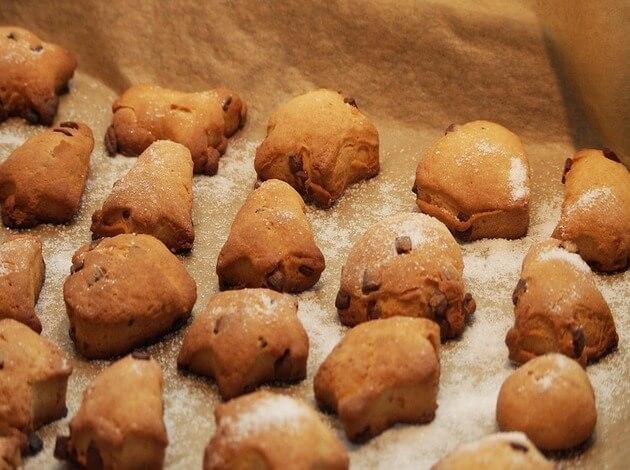 For those who haven't heard about Dadra and Nagar Haveli, it is actually wedged in between the state of Gujarat and Maharashtra and it is a yet another quaint union territory where you could spend your Christmas eve like no other place. Bestowed with a lovely climate, Dadra and Nagar Haveli is one of the perfect places to visit in India during December. And the best part is that the Christmas in Dadra and Nagar Haveli comes with a tribal touch which will definitely be a unique and a refreshing experience and you could possibly learn a thing or two that you can later implement when you return back home.
Enjoy the warmth and embrace the tribal culture of the land of Dadar and Nagar Haveli and rejoice in the joyous celebration of Christmas in India.
9. Kolkata - For an Upbeat Christmas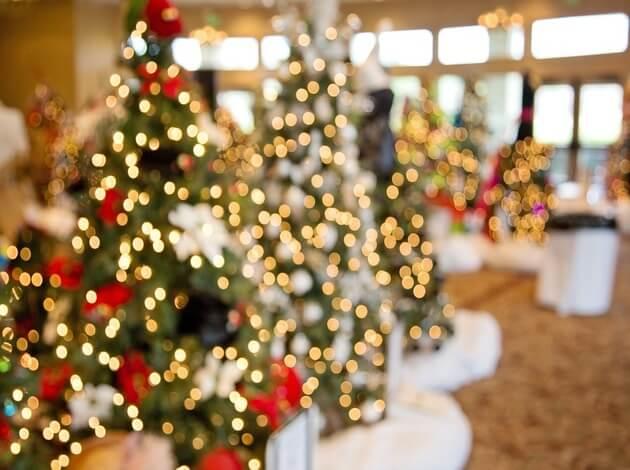 Christmas celebration in Kolkata goes back to the time when the British ruled over India. Yes, that is how strong Kolkata has its ties with Christmas and it is quite evident from the way the localities embrace the festival with love and affection. Particularly visit the Park Street in Kolkata where the festive mood will be at an all-time high and the atmosphere is just contagious. As you walk down the Park Street that is filled with brightly lit Christmas shops, and eateries you will feel the aroma of the cakes and other confectionaries seducing you with their scent and pulling you closer. Just grab a quick bite and be sure to be on time for the mass.
And there is also a huge discount that is on the line, so loosen the strings in your wallet and grab a little of those deals.
10. Bangalore - For a Delicious Christmas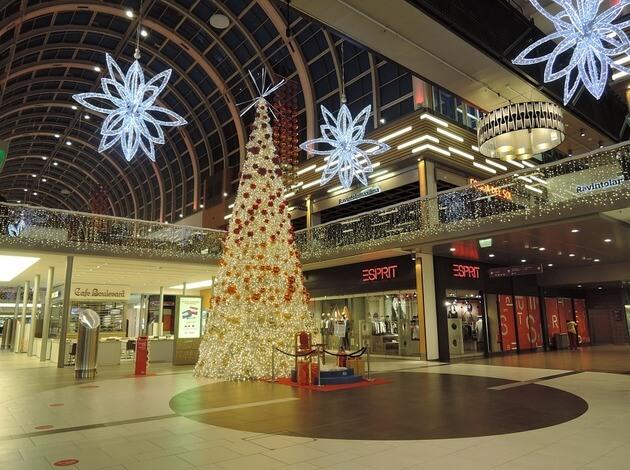 If there is one city in India that is home to all the different cultures, it is Bangalore. Dotted with numerous architecturally marvelous churches built by the Europeans with a clear French or British style to it, Bangalore is one of the best places to celebrate Christmas in India while enjoying an extravagant night life (For you, here is the list of best late night restaurants in Bangalore). The malls and the big commercial places in the city get completely decked up in Christmas colors and look totally eye-catchy. If you want to have a taste of the Christmas food in India, search for restaurants that serve an exclusive Christmas buffet and dive in. Take a walk along the gleaming Brigade road and shop till you drop in the areas of commercial street and cox town.
And don't miss out on the Christmas mass held at the famed St. Patrick's Church, St. Mary's Basilica, All Saints Church, and the Infant Jesus Church.
Check out the best places to have Christmas meal in Bangalore
Impressed by the list of "Best Places To Celebrate Christmas In India"? Plan your trip well in advance, Christmas is almost there! And don't forget to share your experiences.
Note: Pictures are for representative purposes only, all pictures from pixabay.com.