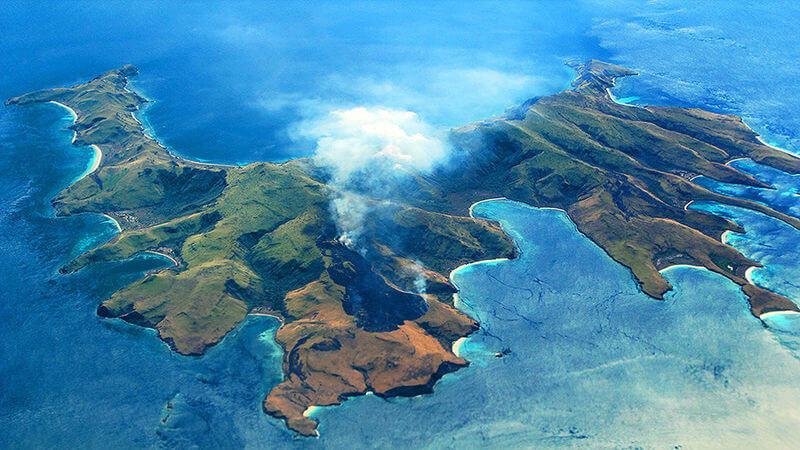 Image Source: Wikimedia Commons
Blessed with an abundance of natural beauty owing to its location between the mighty oceans of Indian and Pacific, Indonesia is one divine place on earth. A transcontinental country, in essence, this country sprawls majorly across the daunting South East Asia with some parts extending into Oceania. Credited to be the world's largest Island country, Indonesia is full of tiny islands, more than 17,000 to be remotely precise, leaving you spoiled for choice. Owing to the unique geography of Indonesia, the climate of the country tends to be even all year round, ruling out the question of " what is the best time to Indonesia?"
A maze of adventures, panoramas of volcanoes fringing tropical rainforests, pristine beaches, and flavours that will explode your taste buds in a one-of-its-kind way, Indonesia is truly beguiling. If these reasons are enough to tempt you for an Indonesia sojourn, here's a list of the six main Indonesian islands and why you must visit them!
1. Sumatra island - Large Indonesian island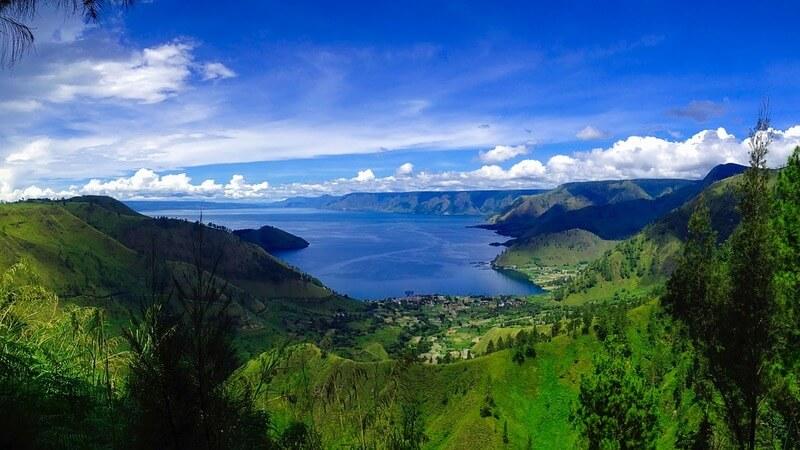 Image Source: Pixabay.com
Sumatra island is one of the largest producers of the famed Indonesian coffee
The islands boasts of a whopping 218 species of vascular plants
Sumatra has seen the world's largest reduction of natural forest having lost 12 million hectares of natural forest over time
The largest island in Indonesia, and sixth-largest in the world, Sumatra, was formerly known as Swarnadwpa or the "Island of Gold". The island is characterized by highlands that hold several deposits of gold, which is where it derives its name from. Suitable for adventure junkies and leisure seekers alike, Sumatra is known for its raging volcanoes and orangutan overrun forests. The mountains sprawling across the island, are home to these forests rich in wildlife along with being favored hiking spots across the country. Tread towards to sea level and you will know how beaches that stretch into infinity are a common sight.
Popular things to do in Sumatra: Lake Toba, Lake Maninjau, Maimun Palace, Baiturrahman Grand Mosque, Gunung Leuser National Park, and Aceh Tsunami Museum
2. Java Island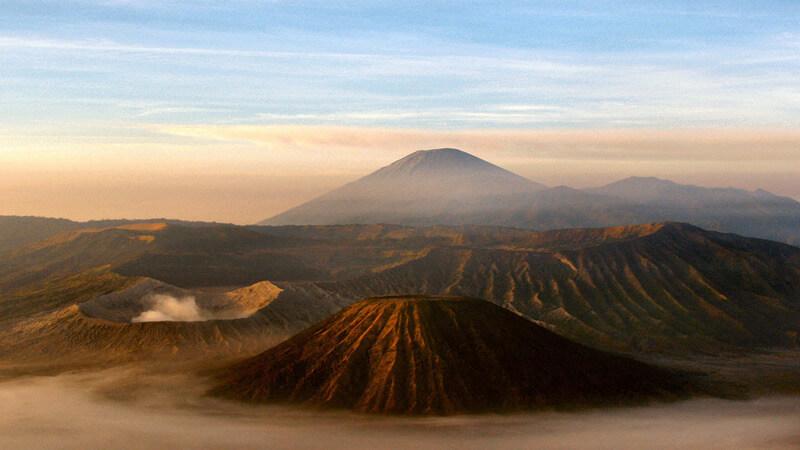 Image Source: goodfreephotos.com
Java is the most populated of all the islands in Indonesia, home to more than half of the nation's population
The island is divided into four provinces - East, West, Central and Banten
There are more than 450 species of birds on this island
Of temples where you can seek tranquility besides spiritual bliss, Java Island is full of national parks where you can explore the nature from close. It is probably the indigenous plant of jáwa-wut that the island derives its name from, owing to its abundance across the island, back in time. Given the islands prominent being of that a volcanic origin sights from where you can see live volcanoes make it to the list of java points of interest. Before the nature's goodness here rubs you off, you must know that Java's nightlife is one of the most renowned of all the islands of Indonesia. It is here that you get to experience Indonesia's fine art and culture, that also garners it the moniker of being "the heart of Indonesia".
Popular things to do in Java: Borobudur Temple (Borobudur), Ijen Crater (Banyuwangi), Prambanan Temples (Prambanan), Mount Bromo (Bromo Tengger Semeru National Park) and Bromo Tengger Semeru National Park (Malang)
[ADD_2]
3. Borneo Island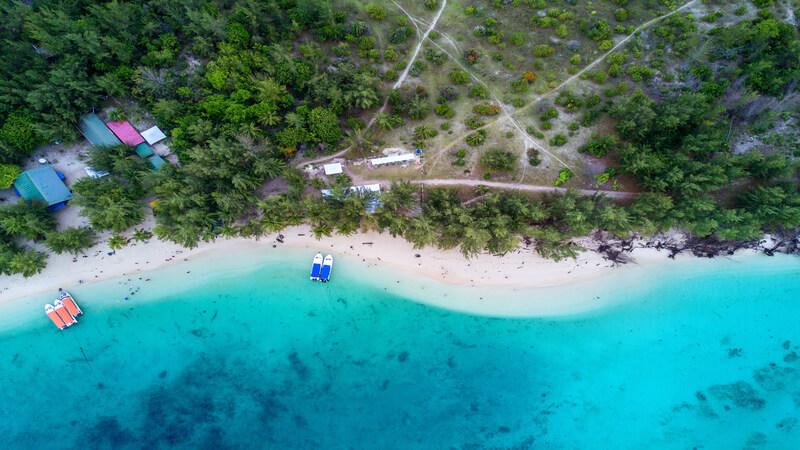 Image Source: Flickr.com
Borneo contributes to half of the world's timber production
Kuching in Borneo is credited to be a cat-obsessed Asian City
It features a 130-million-year-old rainforest
It is the archaic rainforests of Borneo Island that attract visitors all year around. This is one place where you can get to see some of the world's finest wildlife. This is one of the islands of Indonesia that is culturally wealthy owing to the evident significance of various cultures including Chinese, Malay, and the native Dayak community. Indeed one hopscotch that ascertains a distinctive culinary experience. This third largest island in the world is further divided into three countries- Brunei, Sabah, Sarawak and Kalimantan for administration purposes. Each of this country boasts of delightful activities like visiting historic temples, checking out harbourside markets, trekking through Kalimantan's luscious forests, witnessing the activity of Green Turtles laying eggs and longboating through Sarawak's caves among much more.
Popular things to do in Borneo: Kinabalu Park, Gunung Mulu National Park, Tanjung Puting, Kota Kinabalu City Mosque, Sultan Omar Ali Saifuddin Mosque, Niah National Park and Kuching Cat Museum
4. Sulawesi Island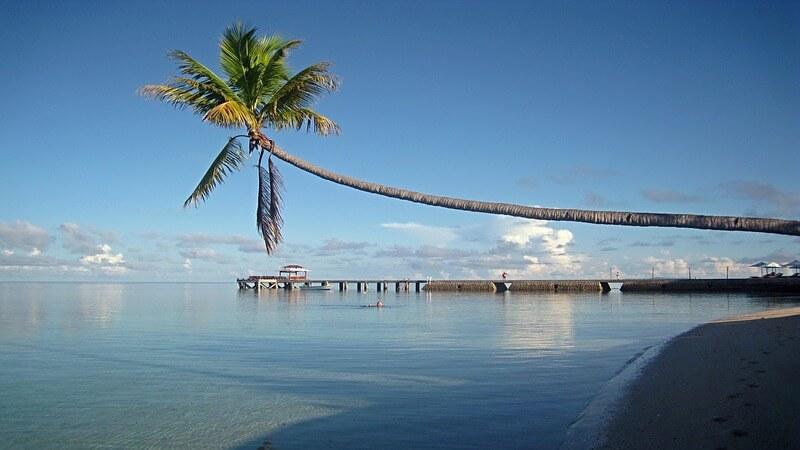 Image Source: Pixabay.com
The island is home to eight ethnicities
There are eight national parks in Sulawesi
Its strategic location has played an important role in the Asian trade
Previously referred to as the Celebes Island, the Sulawesi Island ranks 11th of the list of largest islands in the world. With a spider-like layout featuring four arm like territories, Sulawesi is a treasure trove of unexplored retreats! If you are a diving enthusiast or want to experience your first dive in an exclusive location, Sulawesi fits the bill just right. The island dotted with coconut trees is often considered by many visitors pursuing offbeat locations in Indonesia. A rich flora and fauna featuring vibrant maleo birds along with nocturnal tarsiers staring you into the eye, Sulawesi is untouched by mass tourism!
Popular things to do in Sulawesi: Bunaken National Marine Park (Bunaken Island), Londa Burial Caves (Rantepao), Lembeh Strait (Bitung), Kete Kesu Village (Rantepao), Trans Studio Makassar (Makassar), Losari Beach (Makassar) and Fort Rotterdam (Makassar)
5. Gili Trawangan Island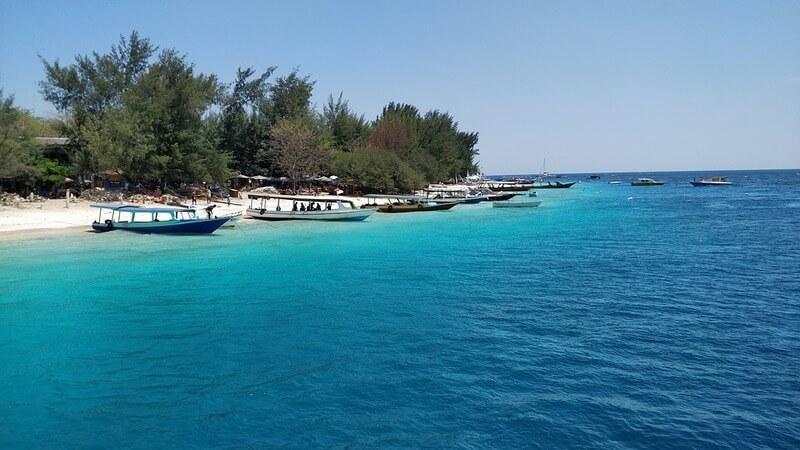 Image Source: Pixabay.com
The island runs on electricity generator, frequent blackouts are usual
Freshwater is shipped to Gili Trawangan island from the mainland
This is the largest of all the Lombok islands
Implying small in the native language of Sasak, Gili Island is one of the most popular islands of Indonesia. Untouched by commercialization in more ways than one, this island is motor-vehicle-free. The island derives its name from the word "tunnel" owing to a cave tunnel that was constructed here during the World War 2. Of all the Gili islands across Lombok, Trawangan is the largest and most developed on the fronts of tourism. This is a serene place to spend a few days in, where the only mode of transport is a bicycle or a horse-drawn cidomo. The fact that there are motorboat services available from Bali, raise the appeal of this quaint island.
Popular things to do on Gili Trawangan Island: Gili Trawangan Turtle Hatchery, Masjid Agung Baiturrahman, Stand-Up Paddleboarding, Surfing, Windsurfing & Kitesurfing, Kayaking & Canoeing, Scuba & Snorkeling, Shark Diving and Cooking Classes
[ADD_2]
6. Bali Island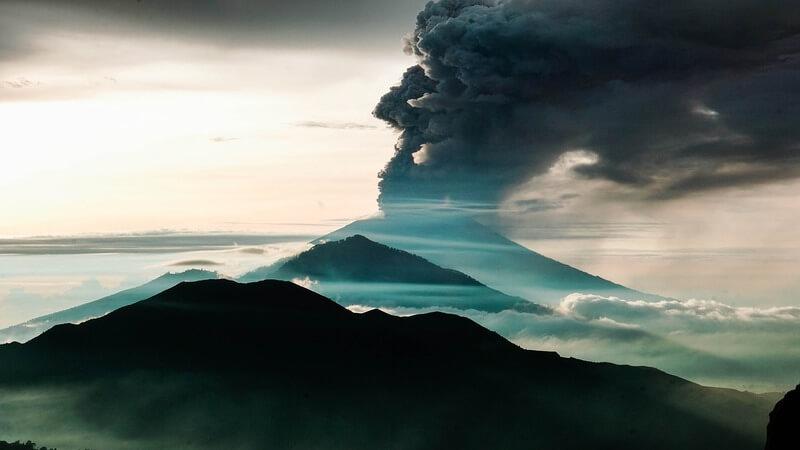 Image Source: Pixabay.com
The Agung Volcano is Bali's most sacred place
You will find volcanic, black sand beaches here
The nation's most expensive coffee, Kopi Luwak can be availed in Bali
Probably one of the most visited islands of Indonesia, Bali is what people think of at the mention of Indonesia. In recent times, this island has garnered popularity as a wedding destination, along with one of the best places to witness the region's nightlife. There is a plethora of resorts here to choose from, along with B&Bs featuring villas that will bequeath you with a richer experience than a five-star. The massage culture of the nation is best experienced in Bali, along with food scene that can be dived deep into via cooking classes. If you fancy waking up to a hike for a sunset over the volcanoes, Bali has got to be on your bucket list!
Popular things to do in Bali: Waterbom Bali (Kuta), Jatiluwih Green Land (Tabanan), Sekumpul Waterfalls (Singaraja), Sacred Monkey Forest Sanctuary (Ubud), Tirta Gangga (Karangasem), USS Liberty Shipwreck (Tulamben) and Devil's Tears (Nusa Lembongan)
While the Indonesia archipelago is vast, exploring some of these six islands is sure to bestow you the vibe of this awe-striking country.