"We're on a ride to nowhere
Come on inside
Taking that ride to nowhere
We'll take that ride"
The perfect song to listen to while indulging in one of America's favorite pastime, Road-tripping, these lyrics of "Road to Nowhere" by Talking Heads celebrate the fact that at times, the journey is way more beautiful than the actual destination itself. And, what better city to embark upon a road rendezvous than the magnificent Houston, a place surrounded by diverse topographies that are enough to render the visitors speechless?
Located in the proximity of a multitude of interesting destinations, Houston is the ideal starting point for several road trips! Don't believe us? Check out this list of road trips from Houston!
1. Galveston Island - A Destination as Beautiful as the Journey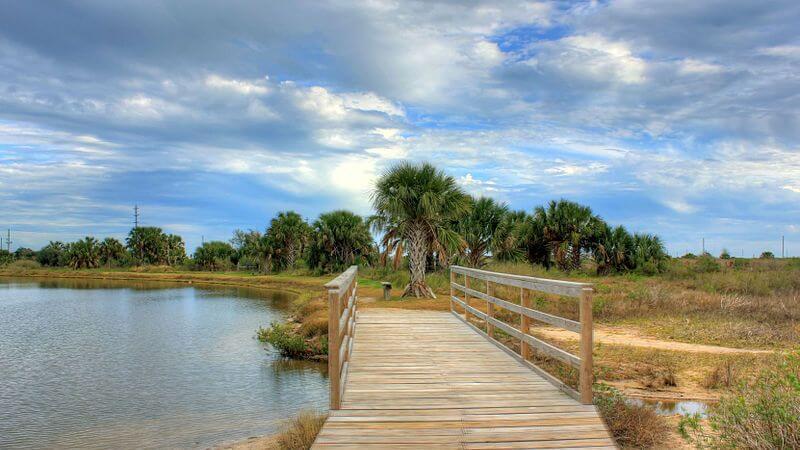 Image Source: Wikimedia Commons
Nestled in the heart of the Gulf of Mexico, Galveston Island is a 30-mile-long picturesque island full of several beach parks, restaurants, amusement centers and a historic pier. From hiking and fishing to boating and water-sports, there are a wide array of activities that you can undertake upon reaching this place!
A short drive of under an hour down the I-45 takes you to the Galveston Island from Houston. Since the travel time is very less, this road trip is perfect for families with toddlers. There are numerous places along this route which are ideal for pit-stops; Webster, Tiki Islands and Dickinson are some of the cities worth exploring which fall on the route from Houston to Galveston. The I-45 is also dotted with multiple food joints where you can stop for a food break.
Distance from Houston- 50 miles
Time Taken- 52 min
More From Houston:
Best Things to do in Houston
How to Spend 48 Hours in Houston
2. Corpus Christi - Perfect for Weekend Family Getaways from Houston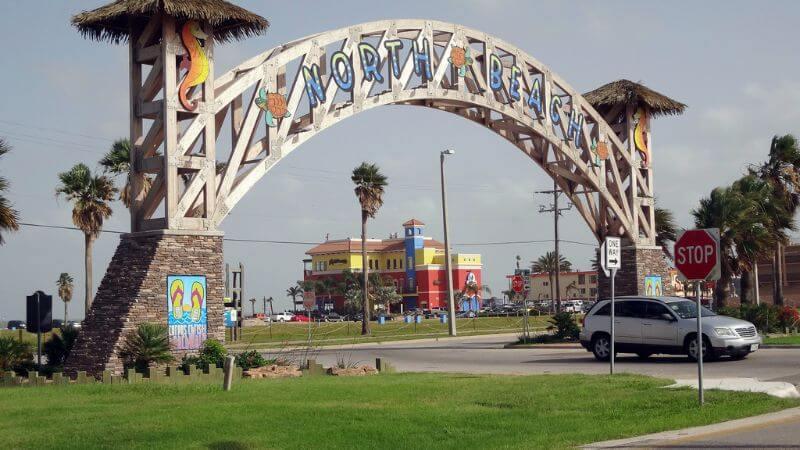 Image Source: Jay Phagan/Flickr
Replete with ample amount of sunshine, beaches, and engaging activities, Corpus Christi is an ideal destination for weekend family getaways from Houston. Texas State Aquarium, Dolphin Bay, The USS Lexington, Botanical Gardens and the Museum of Science and History are some of the places worth exploring in Corpus Christi. If a relaxed weekend is all that you have on your mind, then simply soak up the sunshine and the pleasant sea breeze as you lounge on the beach here!
A drive down the Texas State Highway 35 takes you from Houston to Corpus Christi. The cities and towns like Refugio, Edna, Rosenberg, and Port Aransas are some of the places which fall along the way and are worth stopping by during your journey!
Distance from Houston- 207 miles
Time Taken- 3 hours 16 mins
Don't be lost on your vacation! Explore the best with TripHobo! Plan a trip today!
3. Hamilton Pool Preserve - A Picturesque Oasis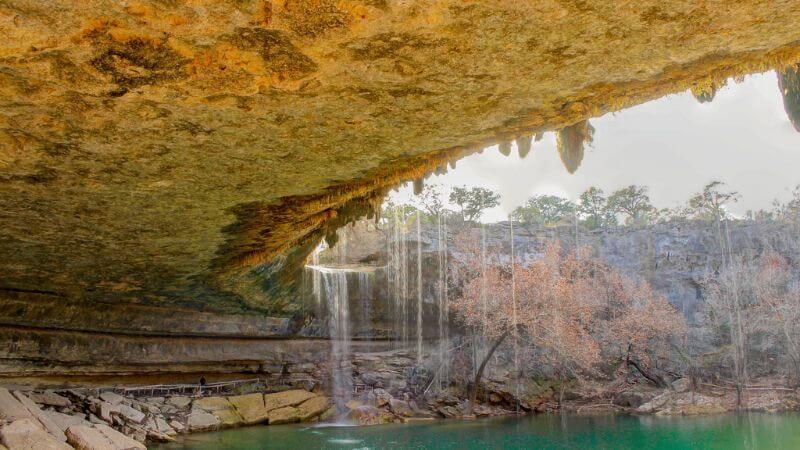 Image Source: BrandonLord/Flickr
A turquoise-green naturally formed pool framed by magnificent cliffs awaits visitors at the Hamilton Pool Preserve. A cascading waterfall from the top of the limestone hills feeds fresh water into this natural pool, thus making it ideal for a cool and a refreshing dip! Featuring a beautiful cavern, this pool preserve is an underrated road trip destination from Houston.
The road leading to the Hamilton Pool Preserve is as picturesque as the destination itself and passes through charming locales and scenic neighborhoods. A word of caution though, do not forget to reserve you ticket before embarking upon this expedition for this place does not admit visitors without reservation.
Distance from Houston- 190 miles
Time Taken- 3 hours 7 mins
4. New Braunfels/Gruene - A Quintessential Texan Small Town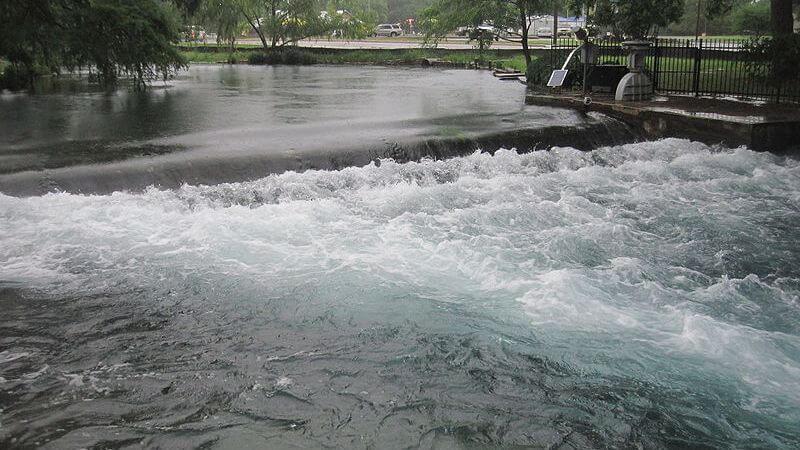 Image Source: Wikimedia Commons
Known for the lovely Comal and Guadalupe rivers, New Braunfels is a city near San Antonio. The Historic Gruene District, boasting an old-world heritage that blends effortlessly with its small-town charm, also falls within the city limits of New Braunfels. Not only tubing and fishing down the rivers and lakes, but exploring the Landa Park, McKenna Children's Museum, Downtown New Braunfels, Animal World and Snake Farm Zoo and the Natural Bridge Caverns are some of the super-interesting activities to indulge in here!
Sealy, Flatonia, Weimar and Columbus are some of the towns and spots that you can explore during your excursion from Houston to New Braunfels. A 3-hour-long trip down the I-10 as you head to New Braunfels is a fun-filled one, with a wide road and pleasant weather, thus making it a perfect choice for good day road trips from Houston.
Distance from Houston- 175 miles
Time Taken- 2 hours 48 mins
More on Texas:
Spring Break Destinations in Texas
Small Towns in Texas
Best Beaches in Texas
5. Lockhart - The Barbecue Capital of Texas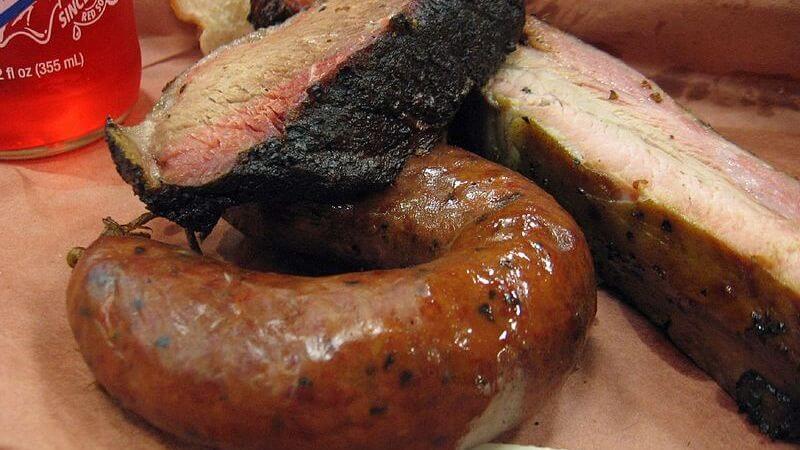 Image Source: Wikimedia Commons
Considered to be the barbecue capital of Texas, Lockhart is easily the most convenient option for road trips near Houston. For foodies, this is one destination that you cannot afford to miss! Apart from the restaurants, there are several places of historical and cultural significance, museums and state parks which are also great for sightseeing.
Borden, Flatonia, and Luling are the cities that fall along the I-10 route from Houston to Lockhart. If you have some time to spare, do take pit-stops at these spots! Also, do not forget to sample the mouth-watering barbecue, fatty brisket, rings of sausage and some ribs at the Smitty's Market.
Distance from Houston- 155.7 miles
Time Taken- 2 hours 29 mins
6. Gorman Falls - An Escape into the Wild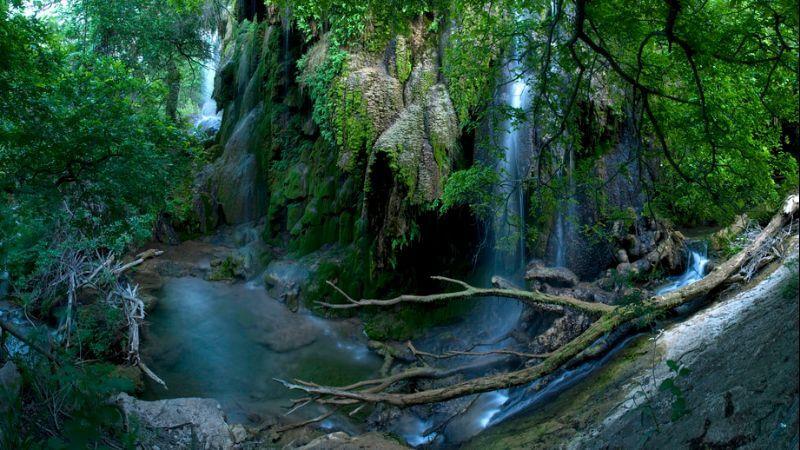 Image Source: Randall Chancellor/Flickr
A hidden gem in the Texas Hill Country, Gorman Falls is a cascade located in the Colorado Bend State Park. Ideal for weekend road trips from Houston, this waterfall beckons visitors with a variety of outdoor recreational options which guarantee a wonderful escape into the wild. From hiking and camping to wild cave tours and fishing, there is no dearth of activities that you can undertake when visiting Gorman Falls.
A scenic drive from Houston takes you to this beautiful oasis. A highlight of this drive is the sight of the Colorado River snaking through the attractive locales. You can either select the I-10 or the US-290 as your route for this road rendezvous, both intersecting and merging at Austin. Briggs, Cedar Park, and Lampasas are some of the places where you can take a halt during your journey.
Distance from Houston- 259.0 miles
Time Taken- 4 hours 18 mins
7. Palo Duro Canyon - The Second Largest Canyon in USA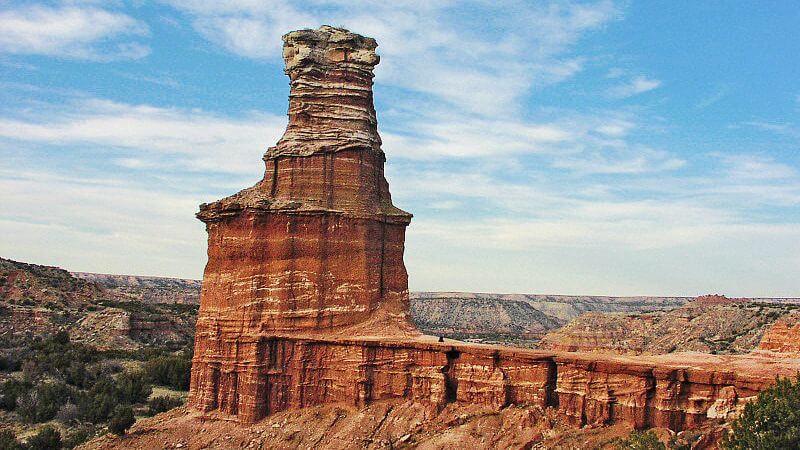 Image Source: Wikimedia Commons
The second largest canyon in USA, the Palo Duro Canyon offers visitors close to 30 miles of trails for hiking, biking and horseback riding. Though slightly farther than the rest of the popular road trip destinations around Houston, you will realize upon reaching Palo Duro Canyon that this park is totally worth every minute you spent on the journey!
Driving via I-45 N and US-287 N, the route takes you through popular cities like Fort Worth and Memphis as well as through striking attractions like Wichita Falls, The Woodlands and Lelia Lake. With these multiple reasons to drive down to Palo Duro Canyon, this excursion can surely be added to your list of road trip ideas from Houston!
Distance from Houston- 613.5 miles
Time Taken- 9 hours 20 mins
More to Read:
Road Trips From Chicago
12 Amazing Day Trips From Boston
10 Ultimate Cross Country Road Trips In USA
8. Big Bend National Park - Stark Wilderness at its Best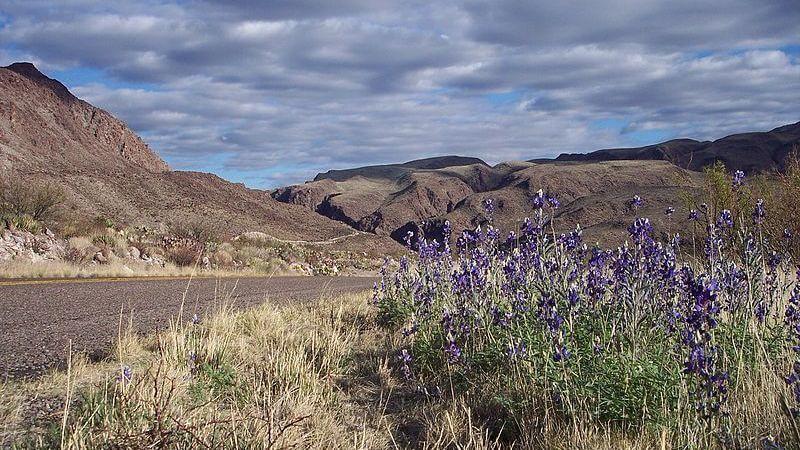 Image Source: Wikimedia Commons
Well-known for hiking, kayaking, and camping, Big Bend National Park is the best kept secret of West Texas. The utterly desolate and secluded vibe of this place is what makes it so unique and beautiful. Blessed with a diverse landscape which includes mountains, rivers and desert sceneries
A drive via I-10 W and US-90 takes you to the Big Bend National Park. Slightly off the beaten path, this is one lengthy adventure that you should undertake only if you don't mind sitting in the car for a long time!
Distance from Houston- 563.3 miles
Time Taken- 8 hours 50 mins
9. Brenham - A Quaint Road-trip Option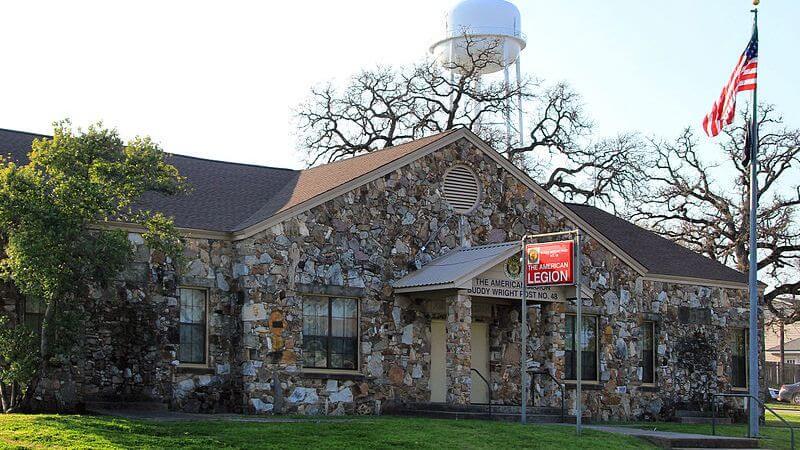 Image Source: Wikimedia Commons
Brenham comes like a breath of fresh air after traversing through the big cities like Dallas, Houston and Austin. Located in Washington County, this is a popular destination for road trips from Houston. The abundant bluebonnet fields, regional vineyards and the outdoor park spaces adorn this quaint town and entice the visitors. Also, don't forget to visit the famous local Blue Bell Ice Cream creamery to relish your favorite Texan ice cream!
As you drive from Houston via the US-290 W, you pass through various delightful places like Chappell Hill, Hockley, and Cypress before ultimately reaching Brenham.
Distance from Houston- 79.3 miles
Time Taken- 1 hour 21 mins
10. Enchanted Rock State Natural Area - The Mystical Destination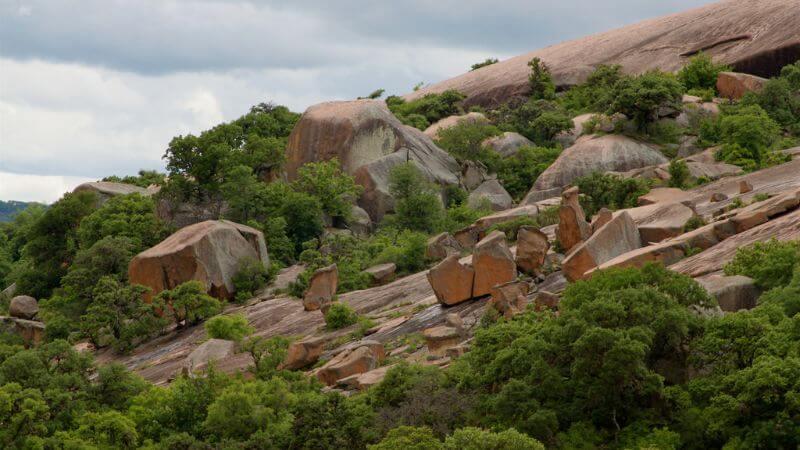 Image Source: Roy Luck/Flickr
The mystical land of Enchanted Rock State Natural Area is famed across Texas for the stargazing opportunities that it provides visitors with. As the myth goes, the native people here believed this massive pink granite rock to be magical! While whether it indeed blesses anyone who stays here overnight with superpowers remains to be seen, you can plan a weekend road trip from Houston to this place for the 360-degree views of the hill country!
A four-hour drive via the I-10 W and TX-71/E Hwy 71 from Houston takes you to this mesmerizing place. The road is pretty easy to follow and not very crowded with traffic, thus ensuring that your road expedition is a stress-free and an enjoyable one.
Distance from Houston- 255.4 miles
Time Taken- 4 hours 9 mins
So, what are you waiting for? It is time to fill up your gas tanks, get into the driving mode and embark upon your journey!