Macao is famous for its casinos and shopping. It's known as the 'Mini Vegas of Asia' but there's a lot that's unknown and undiscovered in the beautiful land of Macao.
We've created a '5 day must-do things' in the land of Macao
Day 1:
Head straight to Senado Square
Senado Square or Largo do Senado is pretty much the unofficial shopping capital in Macao. From high-end brands to street shops, one can possible find everything here. Spread over an area of 3,700 square meters, it is also part of UNESCO's World Heritage List. Macao has some great cosmetics. From fake eye lashes to the strangest lip colours – there's not much that isn't available here. The best part though is that they're actually quite reasonable. There are also plenty of samples being handed out for those who just want to try it!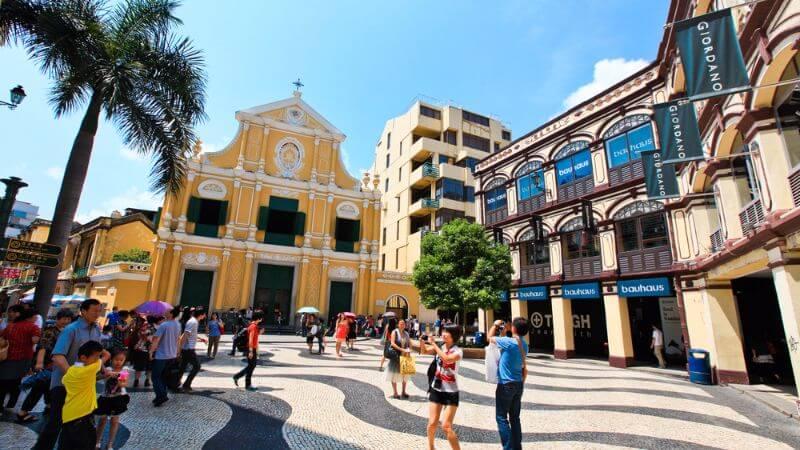 Day 2:
Visit the Grand Panda Pavilion in Macao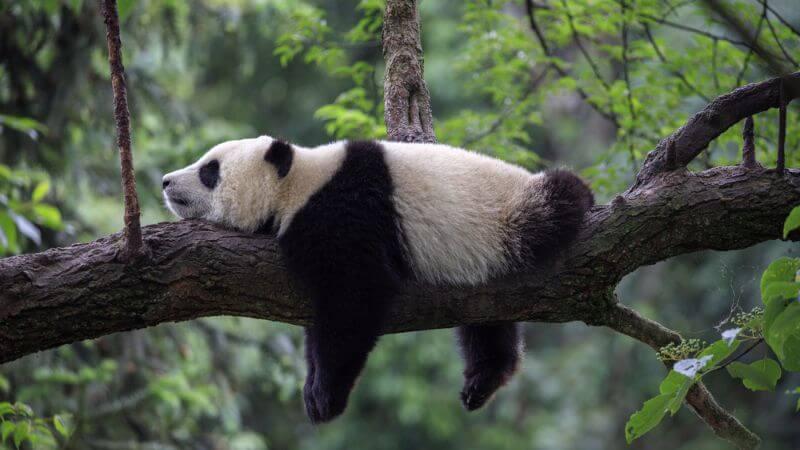 Day 3:
Free Fall From The Tallest Bungee Point In The World
Jump off the Macao Tower and free fall from 764 feet with the world's highest bungee jump! This one isn't for the weak-hearted because it's an ultimate free fall experience. Not just that, you can test your nerves at the Skywalk. Prepare for a walk on the wild side and stroll around the outer perimeter of Macau Tower 764 feet in the air. With no hand-rail & the walkway is just 1.8 meters wide. Do you have the guts to try it?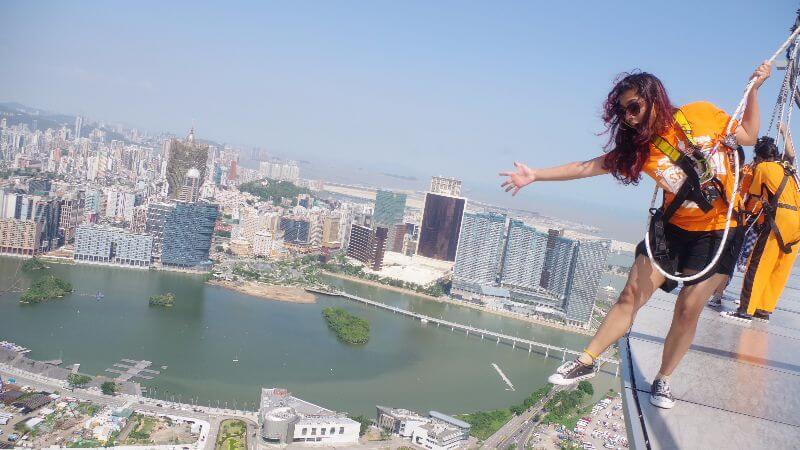 Day 4:
Visit The A-MA Temple
Look out for the brass water basin inside the temple. If you're able to make the water vibrate with your bare hands, it will bring you good luck. It is a belief that Macao got its name from this temple. It was initially called A-Ma-Gao, but the Portuguese would call it 'Ma-Cao' and hence, the name came into picture.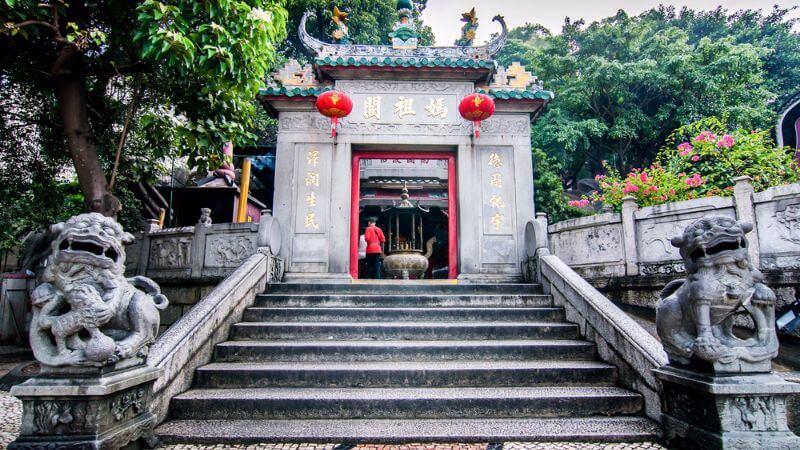 Day 5:
Visit Taipa Village
Taipa Village is unlike anything you've seen in the rest of Macao. So much so that it feels like a different country altogether. Taipa Village is home to the Macanese – (Portugese + Macao) and is strongly influenced by Portugese culture. There are loads of quaint little restaurants lined up in the village. You can cycle through the streets, grab a durian flavoured popsicle or just walk around soaking in all the Portugese culture.
A visit to Taipa Village is always recommended on any itinerary and leaving Macao without getting a slice of this iconic spot would be a crime.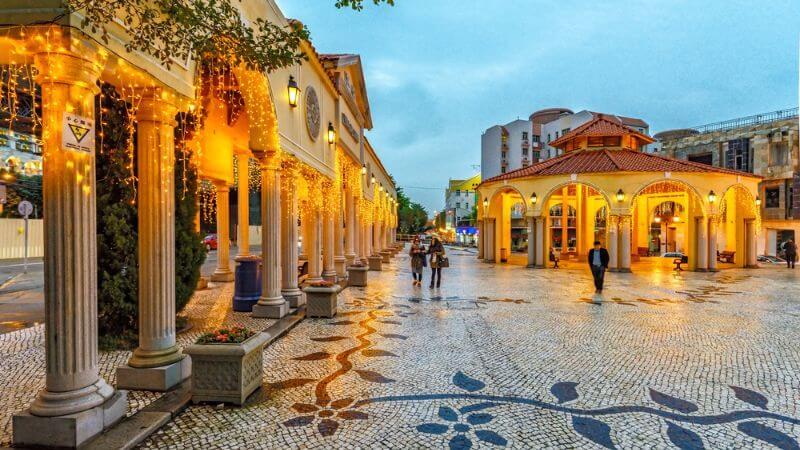 Curly Tales is an influencer led travel, lifestyle & food content platform. They are digital nomads and the entire world is their workplace, classroom, playground and home. Read more at http://curlytales.com/.