No matter how much I love winter for its magical snowfall, I start craving for the warm, sunny days as soon as April knocks on the doors. Oh, how I want to soak up that exquisite Spring weather where I am surrounded by vibrant blooms, lush green hills and bright days filled with numerous outdoor activities! Every year, as nature starts decisively moving to lovely spring, I start planning a vacation to the best places to visit in the USA in April. Because before spring turns to summer, I need to get out and head to all the beautiful locations adorned with colorful flowers. And of course, many cities in the USA start hosting outdoor festivals and events as soon as snow starts melting.
If you are also looking for places to explore in April, look no further, my friend! Here is the list of 10 places to visit in the USA in April that are dear to my heart.
1. Chicago, Illinois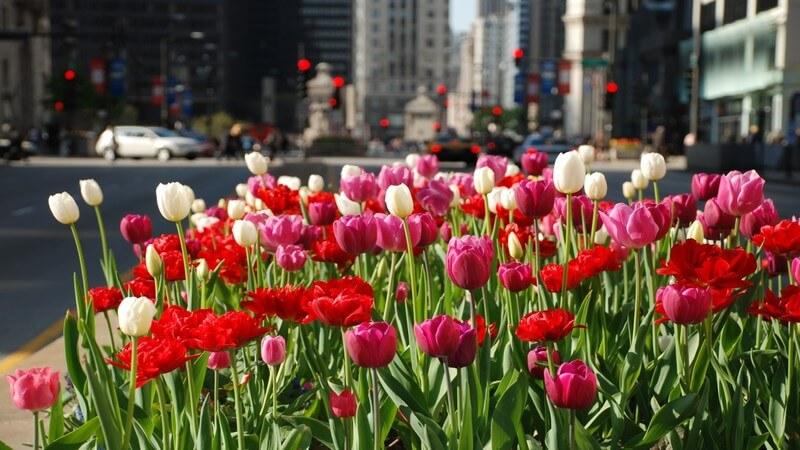 Image Source: Flickr.com
When it's April, spring is just around the corner here, and everyone is more than happy to bid adieu to harsh Chicago winter. The city becomes a perfect place for tourists with its occasional romantic light snowfalls as the weather starts getting warmer day by day. You will find numerous ways to explore the city. If you are coming here for the first time, hop on the tour bus, and let the guide walk you through the best places to visit in Chicago. Rent a bike and ride around Lake Michigan. Let the blue waters and cool breeze soothe your mind. The city becomes home to numerous festivals and events in April. Don't forget to explore some of the best hiking trails near Chicago in April.
Things to do - Head to the millennium park to attend different concerts, theatre performances, art installations and do not forget to take a picture in front of Chicago's signature icon - Cloud Gate.
Best For - Couples, Youngsters.
Weather - The temperature continues to range between 2 to 17 degrees Celsius with occasional rains and snow
Looking for a perfect accommodation? Click here
Check Availability
2. Salt Lake City, Utah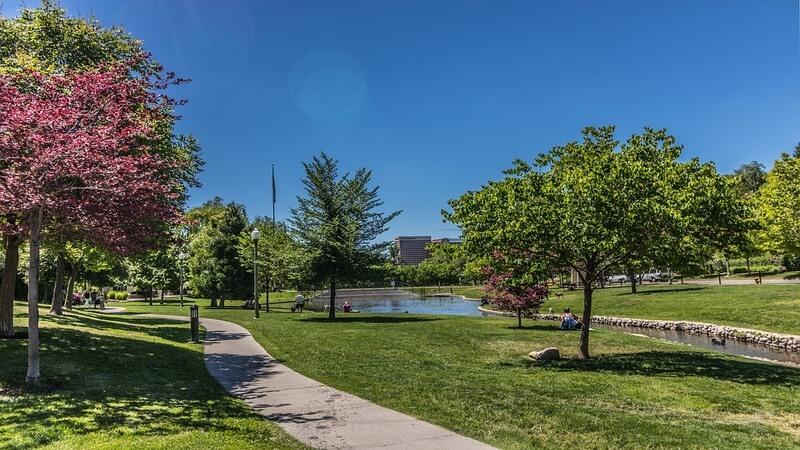 As the landscape starts draping the blanket of soft green grass and every corner in SLC is blooming with flowers, Salt Lake City becomes a perfect spring vacation in April. There are many national parks around the city. You can stay here and plan one-day trips to the places that will place you in the heart of nature. If you are travelling with kids and looking for fun things to do with family, then Salt Lake City will leave you confused with numerous options. You cannot miss going to the spectacular Temple Square to admire the perfect mix of beautiful architecture and rich history. Spare a day in the last week of April to visit the famous Tulip Festival in the city. You can plan for the national parks in Utah in the spring.
Things to do - Visit Hogle Zoo, Dinosaur museums, and Liberty Park where flying a kite in this crisp air will make you feel like a child too.
Best For - Families
Weather - Average daily temperature is usually between 5 to 19 degrees Celsius
Book a comfortable stay right away.
Check Availability
3. San Francisco, California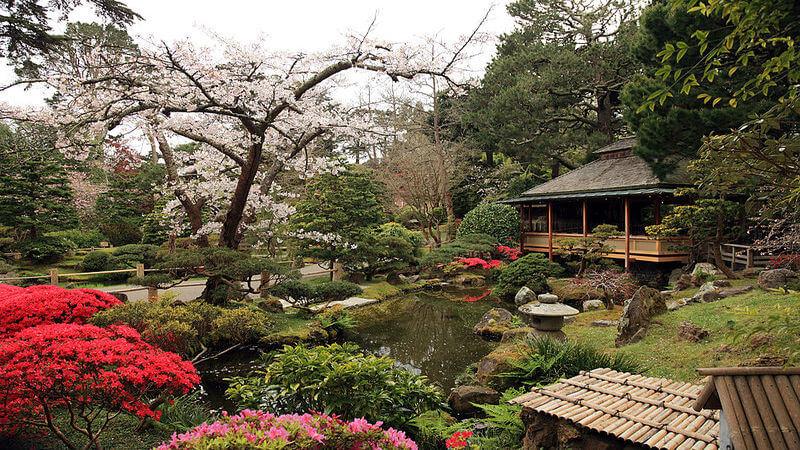 Image Source: Wikimedia Commons
Every day is a good day to visit a city like San Francisco. But, when it's April, the golden gates of the city will welcome you with warm, sunny days and clear, spring skies. Visiting San Francisco in April will take you straight to Japan. This is home to the world-famous Cherry Blossom Festival where you can soak yourself in traditional Japanese music, dance, and cuisine. There is also a special art and crafts corner for kids here to keep them effectively engaged. You can also visit San Francisco Museum of Modern Art, de Young Museum, and the California Academy of Sciences with your family or check out the hidden bars in San Francisco with your friends!
Things to do - You can go biking or hiking here as the city is surrounded by lush, green spaces.
Best For - Families, couples, solo travellers
Weather - The sunny months witness the temperature between 10 to 19 degrees Celsius
Book a room today to avoid last minute rush!
Check Availability
4. Napa County, California
Image Source: Wikimedia Commons
Though June is supposed to be the best time to visit Napa Valley, coming here in spring has its own perks. A paradise for wine lovers, this place is known for more than 400 internally famous wineries, which attract tourists for their crisp wine-making, elaborate wine tasting ceremonies. You will notice that the hills start adorning themselves with brilliant shades of green with delicate grape leaves and mustard blossoms. The same hills also make a great site for enthusiastic hikers. Check out some beautiful small towns in California you can explore along with Napa Valley.
Things to do - Cycling through the beautiful winding paths or taking a hot air balloon tours to have a bird's eye view of the exquisite landscapes.
Best for - Couples, adventure-lovers.
Weather - The days are partly cloudy with temperatures ranging between 47 to 72 degrees Fahrenheit
Book a charming stay right away!
Check Availability
5. Oahu, Hawaiian Island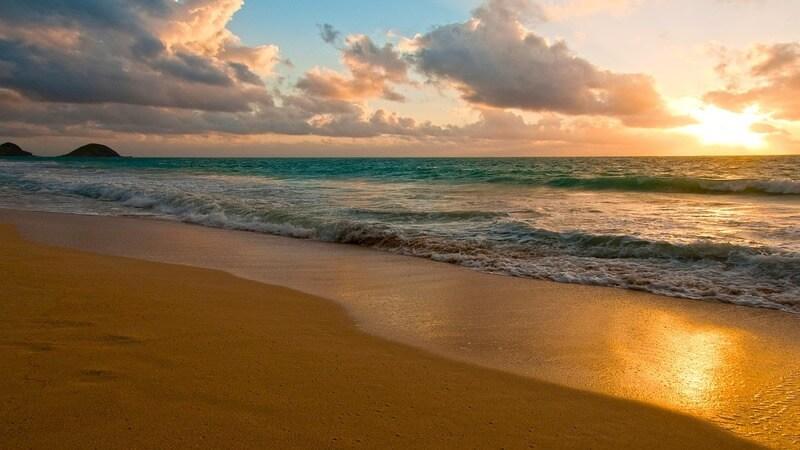 There is no place else like Hawaiian Islands in spring. Oahu, a paradise for surfers, a haven for nature lovers and the ultimate destination for party animals, is the island which is known for its magical golden sandy beaches. The island has been featured in numerous Hollywood movies and television series including the famous '50 First Dates'. Hiking on the trails that offer stunning views of deep blue water or visiting eastern coast tucked away in the majestic mountain range will give you a chance to spend some quality time with your loved ones. It is a great place to plan a spring vacation for couples. Head to Oahu, home to some of the most happening beaches in Hawaii to catch some tan and relax in the sun.
Things to do - Exciting water sports like surfing, scuba diving, shark diving, snorkelling, water skiing, and kayaking will get your adrenaline rushing
Best for - Couples, youngsters
Weather - Oahu has a year-round pleasant weather with temperature ranging between 70 to 85 degrees Fahrenheit.
Stay here and experience the true beauty of Oahu!
Check Availability
6. Kansas City, Kansas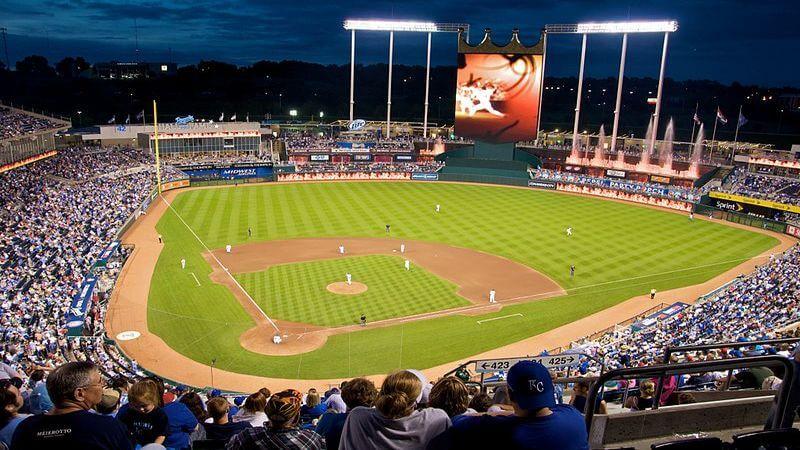 Image Source: Wikimedia Commons
As the spring enters through the doors of Kansas City, it marks the return of the baseball season and numerous festivals. Considered to be one of the best April vacations in the USA, this is the place to go all out or simply relax and do nothing at all. The city is filled with many outdoor activities for kids and adults alike. It has everything from zoos, waterparks, theme parks, amusement centers, aquariums to museums, art galleries, and theatres. And if you are a sports lover, then this is the place for enjoying a match of baseball amidst enthusiastic spectators.
Things to do - Visit Crown Center, Sea Life Kansas City Aquarium, Kansas City Zoo with or simply go hiking through the surrounding landscapes.
Best for - Families
Weather - The temperature starts shifting to spring weather with average 15 degrees Celsius daily
Click here to choose an affordable stay
Check Availability
7. Savannah, Georgia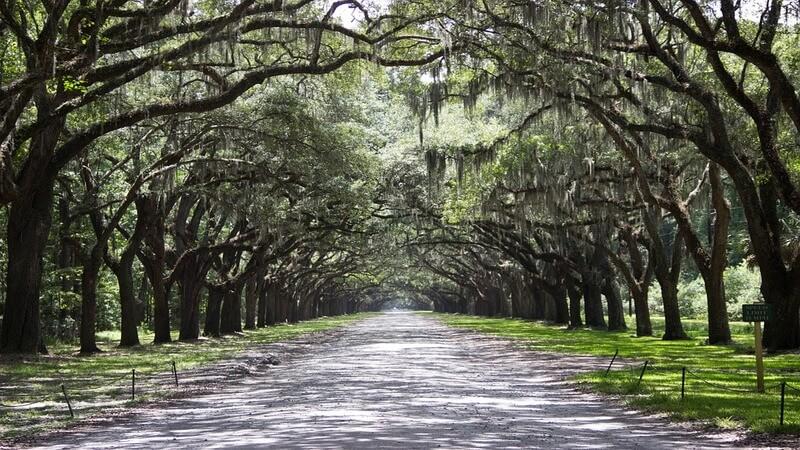 This is the city if you want to step back in the old world without letting go of any modern life comfort. It is the city of historic squares, ancient churches, magnificent architectural wonders, old mansions, forts, and charming restaurants and bars on the famous cobblestone streets. If you are looking for spring break ideas for families, then look no more. Savannah will take care of you in April with numerous recreational activities. From different music festivals, events to museums and art exhibitions, you will get to experience famous Southern celebrations.
Things to do - Explore the enchanting city and admire well-maintained parks and squares or head to the Tybee Island to enjoy a romantic walk on a sandy beach.
Best for - Couples, families
Weather - April is the best month to visit Savannah with temperatures never rising above 25 degrees Celsius
Book a room today to avoid last minute rush.
Check Availability
8. Branson, Missouri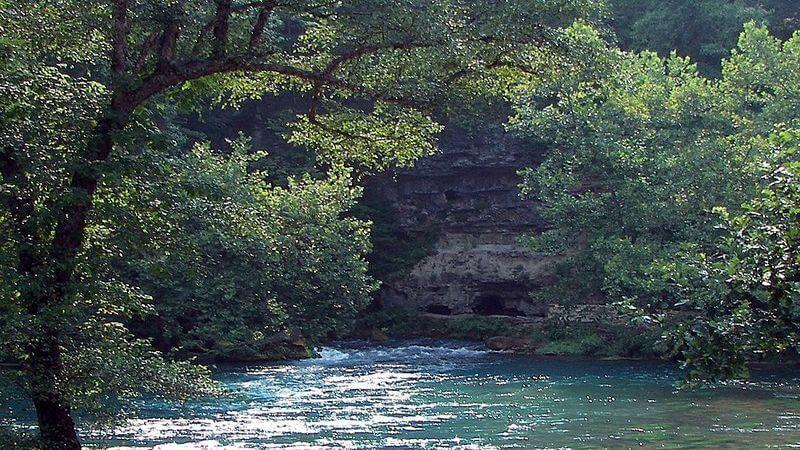 Image Source: Wikimedia Commons
Branson is already a popular tourist destination in the USA. This lively city becomes even more beautiful when the spring comes. The days become warmer and the nights get cooler making it an ideal destination for visitors from all over the world. There are many festivals in April to entertain you along with a popular theme park - Silver dollar city, famous theatres and open-air shopping markets. The city and its surroundings are also blessed with enchanting landscapes. You can hike through many nature trails as the blooming picturesque flowers will welcome you at every corner. Visit the Marvel Cave, which is among the largest caves in Missouri.
Things to do - Go to live stage shows that are arranged throughout April or head to Ozark Mountains to be closer to nature
Best for - Couples and youngsters
Weather - April usually has a temperature ranging between 6 to 20 degrees Celsius with occasional light rains
Stay here and experience the best of Branson!
Check Availability
9. Eugene, Oregon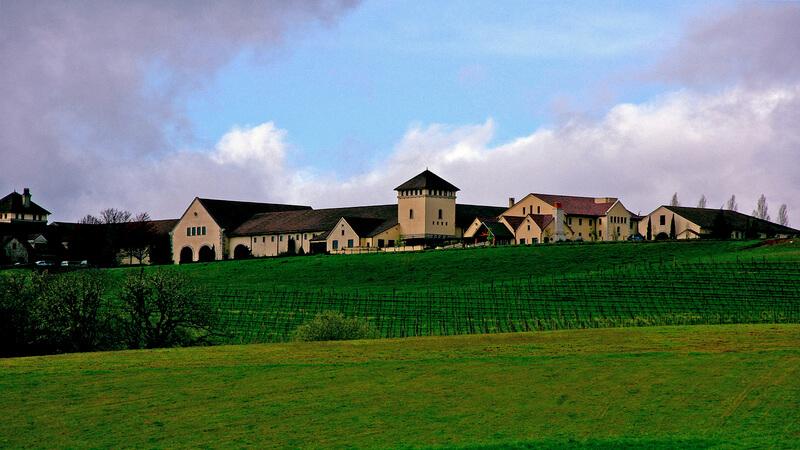 Image Source: Flickr.com
This is an offbeat spring destination perfect for budget-travellers. The spring in Eugene is warm and clear and is suitable for those who want to wander outdoors. There is a Willamette National Forest only 53 miles away from the city. You will love exploring the woods, hiking through the mountains, and enjoying the luxury of natural hot springs in this forest. Terwilliger Hot Springs will give you a chance to have a relaxing day-out with your loved ones. If you are interested in wandering the streets of Eugene, you will come across numerous museums and art centers. It is also the most hippie place in USA.
Things to do - Witness the blossom of vibrant, colorful daffodils, rhododendrons, and cherry flowers while you are hiking through the exuberant landscapes.
Best for - Solo travellers, youngsters
Weather – Warm, with temperature ranging between 40 to 65 degrees Fahrenheit
Book a comfortable accommodation today!
Check Availability
10. Indio, California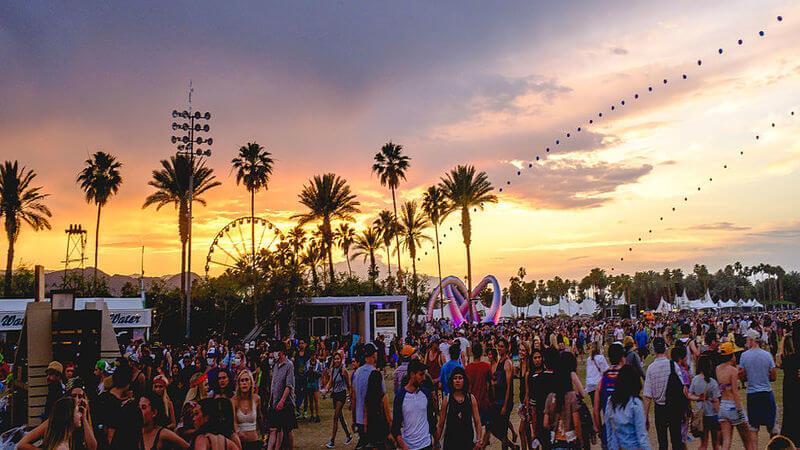 Image Source: Wikimedia Commons
Indio is a city with sunny days and this makes it a paradise for golf lovers. There are numerous golf courses scattered across the city which are perfect for amateur as well as experienced golf players. Along with that, it is also known as the city of festivals. The two-week long unique music festival is held here every year in April. Popular around the world for hosting great musicians and artists, you will have to book tickets months before. You can also visit Coachella Valley History Museum that will take you back to the 1800s and will guide you through the development in this area. If you are planning a budget vacation for spring, consider coming to Indio to make the most of your time.
Things to do - Attending Coachella Valley Music and Arts Festival should be on top of your list in April.
Best for - Couples, youngsters
Weather - You will get a chance to enjoy clear skies with the daily temperature between 15 to 27 degrees Celsius
Click here to choose an affordable stay.
Check Availability
Start packing your bags even before the snow melts and head out with the first spring ray!
Is your vacation plan ready?
If it isn't, use the best itinerary maker on the internet. Trip planning has never been this easy!