Phuket may not be a very popular destination for Shopping as compared to the capital of Thailand- Bangkok, but it sure does have more natural beauty than the latter. But given the fact that you are in Thailand, it's hard to resist the urge to shop and shop you must! From luxury shopping at the malls to buying ceramics and lacquerware, shopping in Phuket is an experience in its own. If you are planning a vacation here, here's some know-know on the best places to shop along with must-buys. We have covered it all; streets, malls and even night markets!
5 Best Shopping Places in Phuket
1. Phuket Walking Street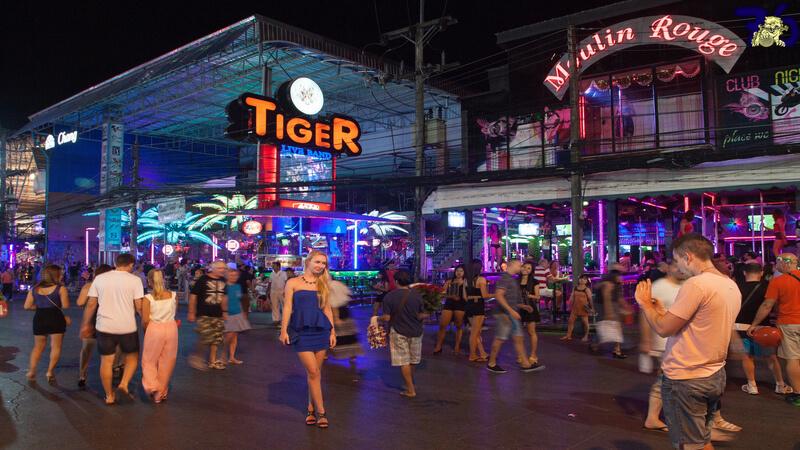 Image Source: Ben Reeves/flickr.com
The Phuket Walking Street or Lardyai (literally translates to 'big market') is a weekly market and one of the most popular choices for materialistic indulgences when in Phuket. It is held at the recently refurbished Thalang Road, with the historical Sino-Portuguese district of Phuket Town making for a fabulous backdrop. Along with shopping, you can try some great Thai, Thai-Muslim and Indian delicacies here. A perfect place to shop and eat, we say. It takes place every Sunday.
Must buy: Apparels, fabrics and local handcrafts
Address: Thanon Chao Fa, Tambon Talat Yai, Amphoe Mueang Phuket, Chang Wat Phuket 83000, Thailand
2 Simple steps to plan your perfect trip. Create your itinerary with TripHobo.
2. Central Festival Phuket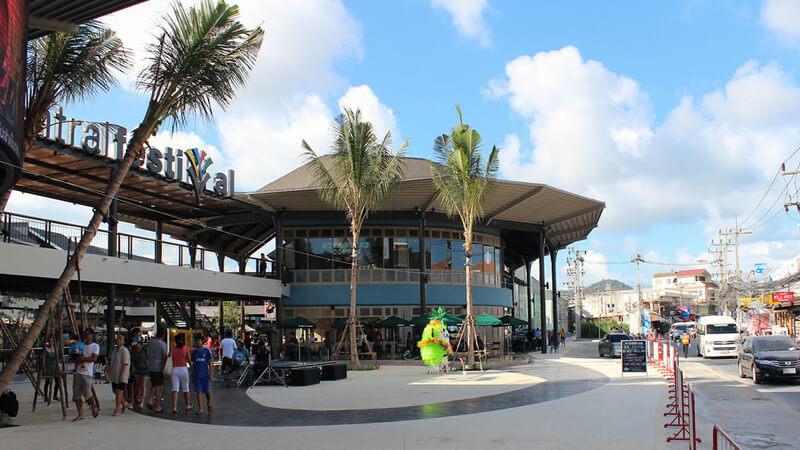 Image Source: Wikimedia Commons
If you are a mall person and enjoy a good day out shopping, eating and getting entertained, then a trip to the Central Festival is a must. It lies towards the outskirts of the town of Phuket featuring some 120-odd outlets, both luxury and semi-luxury in addition to several boutiques. There are many shops here pertaining to the reimbursement of VAT for international tourists. So, it is a good idea to save the receipts of whatever you have bought here.
Must buy: Sportswear, toys and household items
Address: Wichit, Mueang Phuket District, Phuket 83000, Thailand
Quick Guide to Phuket

The Highlights
Plan Your Trip
Book Accommodation
Things to do in Phuket
Phuket Itinerary 2 Days
Luxury Hotels in Phuket
3. Phuket Weekend Market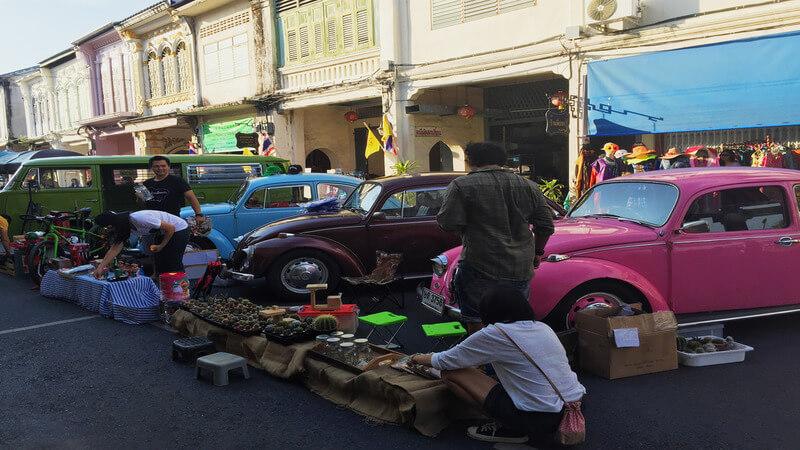 Image Source: mojojo.cn/flickr.com
The Phuket Weekend Market or the Naka Market as referred to by the locals is a popular place for buying second-hand goods. As you begin to walk down this street you will be surprised as to what all you can find here; from pretty trinkets to live animals, this place does not cease to surprise visitors. There is just so much here to shop that it is up to you for how long you want to explore this place. Definitely a must-visit, irrespective of whether you want to shop or not. It is held on Saturdays and Sundays.
Must buy: Cane handbags, clothes and local food
Address: Chao Fa West Road, Phuket Town
4. Karon Bazaar
Sprawling across an area of 6,000 square meters, the Karon Bazar is a vivacious place to be at. Flashy LED lights and neon colored accents everywhere dominate the vistas of this iron-roofed-stalls market. When compared to other street markets in the city, this place slightly outruns in terms of prices. You are likely to find something here regardless of your taste. The atmosphere is really upbeat, making it a great place to enjoy an entertaining evening walk. Its location near a beach wins this bazaar plus points!
Must buy: Clothes and accessories
Address: Karon, Mueang Phuket District, Phuket 83100, Thailand
Check Out: Biggest Shopping Malls in the World
5. Jungceylon Mall
One of the most notable shopping malls in Phuket, the Jungceylon Mall is a colorful shopping arena with some of the best global luxury labels. If you are tired of eating local food, this is the place where you will be spoilt for choice with international flavors. Another notable feature of this mall is the many electronic gadget shops here. For entertainment, there is a Cineplex with sofas promising a luxurious cinema-watching experience. Lots of Thai massage outlets too. What's not to love?!
Must buy: International labels and electronic gadgets
Address: 181 200 Tambon Patong, Amphoe Kathu, Chang Wat Phuket 83150, Thailand
After this list of where to shop in Phuket that addressed the best places to visit, you may be left wondering as to what can you buy in Phuket other than clothes, handbags and shoes! And so, we list here some authentic and local things you must get your hands on before you leave the kingdom.
Things to buy in Phuket
1. Thai handicrafts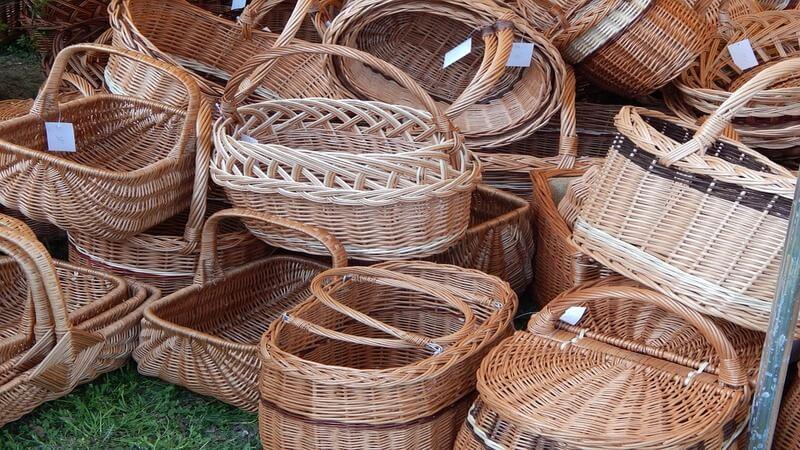 Image Source: Pixabay.com
In Phuket, you will come across several handicrafts that beckon authenticity at its best. Intricately carved coconut shells, bamboo and cane artefacts, and even paper. Beautiful stone carvings too can be found in plenty here, however, these maybe a little inconvenient to travel back with. Bear in mind that most handicrafts are not made in Phuket itself but are transported from Chiang Mai in the north.
2. Ceramics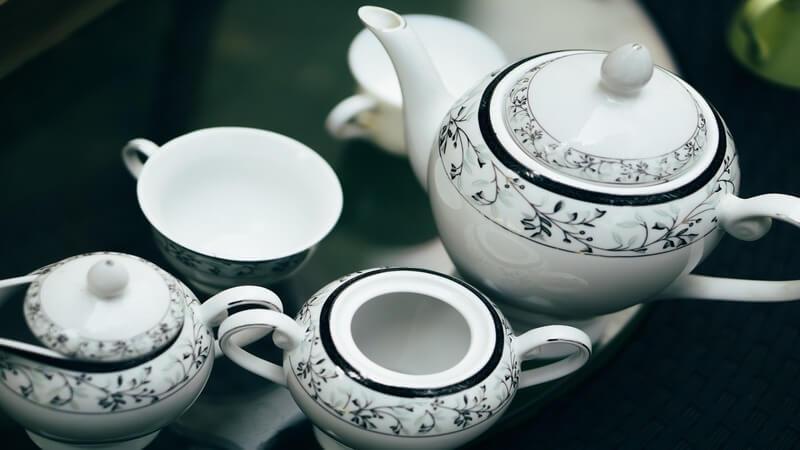 Image Source: Pixabay.com
Crockery, pottery, and home décor items can be found in abundance here. Again, these are not made in Phuket but at adjoining places like Ratburi and Chiang Mai. You may even find some gorgeous Chinese tableware in this surfeit of oriental designs.
Check Out: Things to Buy in Singapore
3. Lacquerware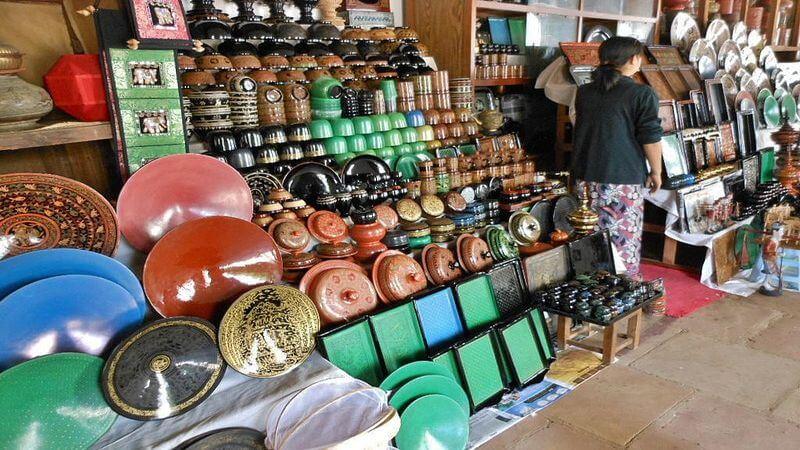 Image Source: Wikimedia Commons
If you are into specialties, then lacquerware has got to be on your list of shopping in Phuket. These items are a forte of the northern part of the Kingdom and can be easily found in the city. Chopsticks, jewelry boxes, and decorative trays in distinct black, red and golden colors are what you can purchase.
4. Textiles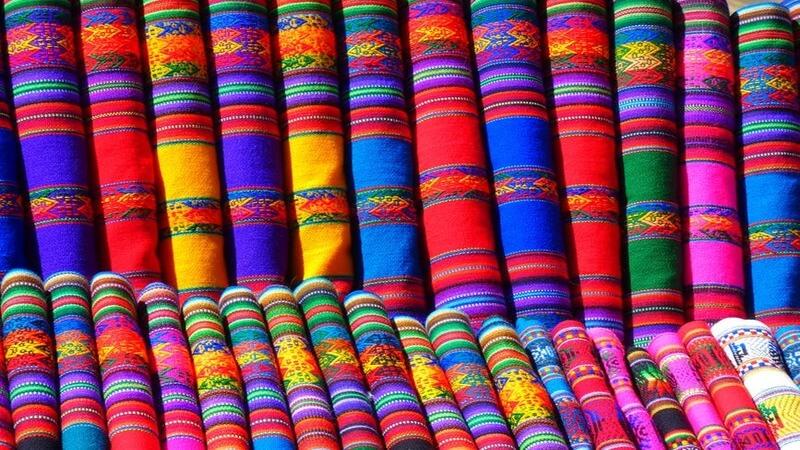 Image Source: Pexels.com
Thailand and its neighboring countries of Burma and Vietnam are renowned for their fine quality of silk. It's a great idea to invest in some good quality weaves, on your trip here. You can find silk and the local specialty of batik all through the island.
Must Visit: Cheap Shopping Places in Goa
5. Gold and pearl jewelry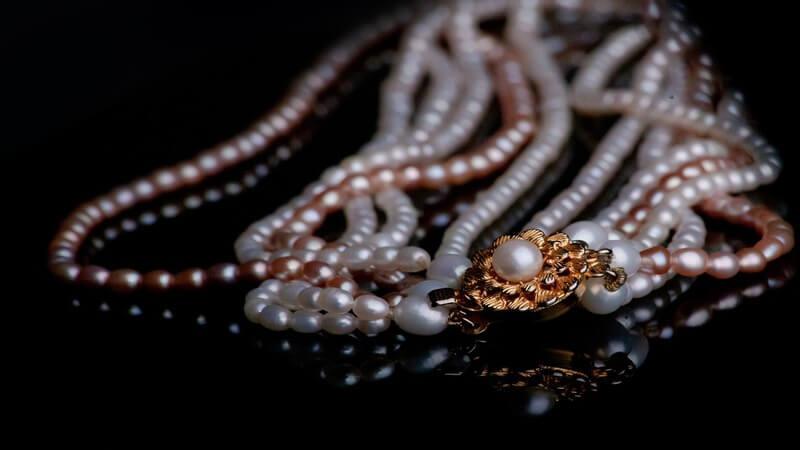 Image Source: Pixabay.com
Popular for the South Sea pearls, the Kingdom of Thailand harvests pearls on a large scale. You may find a wide assortment of designs and styles here that may be highly tempting. However, beware of several scams attached to this shopping facet.
6. Food items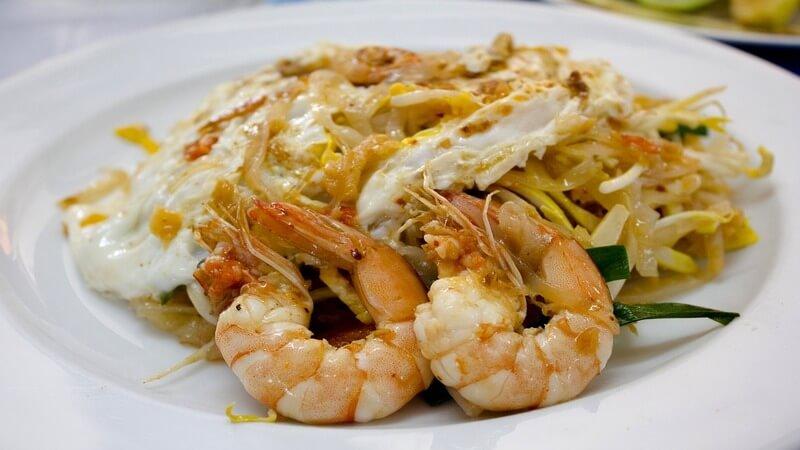 Image Source: Pixabay.com
A plethora of packaged food can be found in Phuket's supermarkets. Cash-in on the local brands that make the best of ready to eat pad thai noodles, squid chips, milk candies, Thai ice tea packets, peanut butter Oreos and more!
7. Makeup accessories and toiletries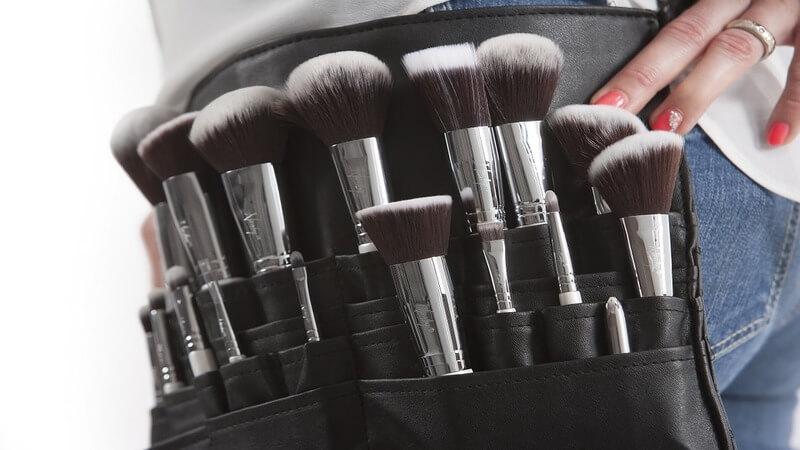 Image Source: Pixabay.com
You can find some of the best makeup accessories in Phuket or the whole of Thailand for that matter. Makeup brushes, mixing palette, hair styling products and appliances are very cheap and distinct here. Splurging on toiletries such as body washes, lotions and shampoos as well as spa products can never be a regretted decision.
Check Out: Flea Markets in Europe
8. Thai liquor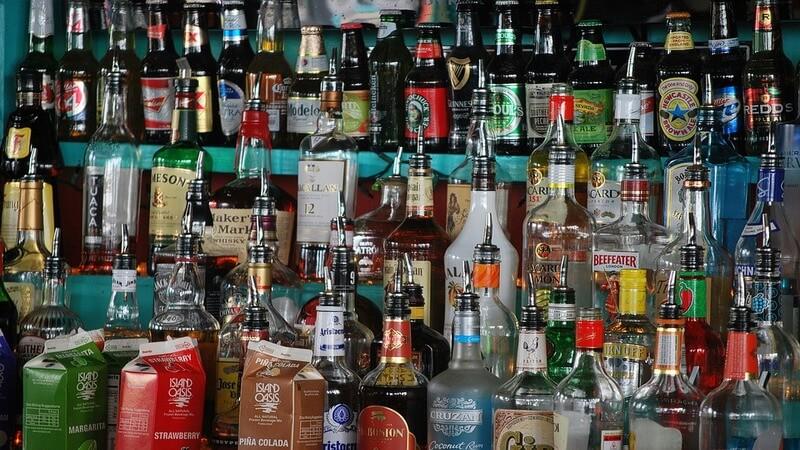 Image Source: Pixabay.com
You can find some great local alcohol brands at a very cheap price. Skip buying anything international here, as it is ought to be way more expensive than you would want. Look out for Magic Alambic rum that comes in various flavors; this is a must buy in every way!
Phuket shopping tips
1. Bargain at the street and stall vendors. If you are good at bargaining you can get away with as less as 40% of the given price.
2. If you have entered the Kingdom of Thailand on a tourist visa, you are entitled to a return of the 7% VAT (Value Added Tax) for goods you have bought from stores and outlets that come under this policy. All you have to do is submit a VAT refund form before you leave the country.
3. Steer clear of touts disguised as taxi drivers and tour guides that take you to commission-based shopping outlets.
4. If you plan to take any item of Buddha or other religious deities outside the country, you are required to take a permit for the same from Fine Arts Department in Bangkok.
5. Buy jewelry only from shops that are affiliated with the Jewel Fest Club, an initiative of the Tourism Authority of Thailand (TAT) and Thai Gem and Jewelry Traders Association. This way you ensure that you are buying the most authentic jewelry and also have a money back guarantee should you not be satisfied with your purchase.
6. If you are planning on street shopping especially at the markets in Phuket, visit early to make the first buy from vendors. You can get what you want at the price you ask, as many consider their first sale lucky!
Shopping in Phuket may not be the best thing to do as it is in Bangkok. Nevertheless, the thrill of winning yourself a good bargain and the eclectic markets are unique experiences in their own right.
Also Check Out:
Best Places to Visit in Thailand for Honeymoon
All Inclusive Resorts in Thailand
Adventure Sports in Thailand