Geneva is an incredible mish-mash of the best that Switzerland has to offer. Culture, history, technology and glorious tradition make your experience here a unique one. If youre the kind who is always on the lookout for offbeat experiences,
Geneva
has plenty of surprises up its sleeve. Whether youre a gourmand or a sucker for speed, theres something here to tickle everyones bones.
Although Geneva is a delight to visit in almost every season, the best time to visit in terms of weather is in July or August. With a mild weather and lovely breeze, you can enjoy the outdoors thoroughly in this period.
Here are the most fabulous offbeat things to do in Geneva:
1. Patek Philippe Museum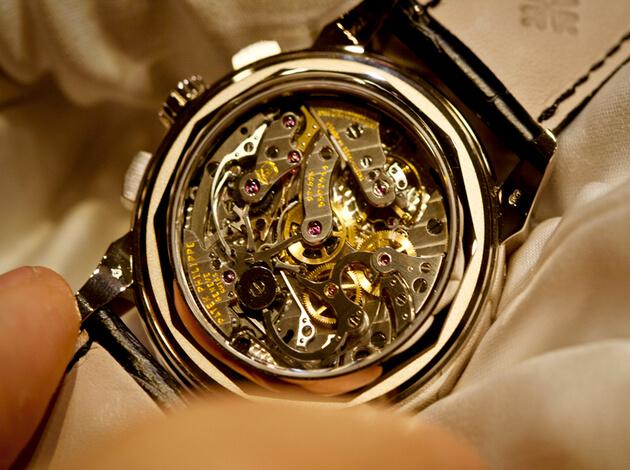 Image Source: Kamal Aboul-Hosn/ Flickr.com
Genevas legendary reputation in the world of watchmaking is well earned. No trip to Geneva is complete without digging its watchmaking history. It is fascinating to see how tradition and technology marry to create unique timepieces that are unmatched by any throughout the world. The Patek Philippe Museum holds some extremely interesting timepieces that show the evolution of this art over the years. Its a joy to
Explore
in the 16th-century masterpieces and other vintage collectibles at this wonderful museum.
2. Geneva Mystery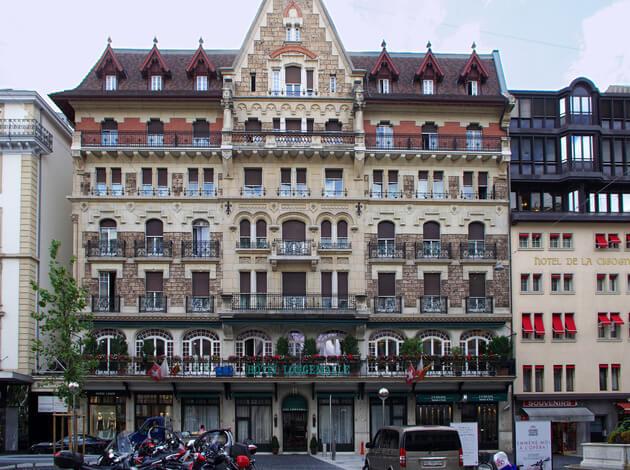 Image Source: Daniel Jolivet/ Flickr.com
Are you a fan of thrillers? If yes, then youd love to be a part of a real one! This mystery game is a great way to explore Geneva as you try to unravel the reasons behind the sudden disappearance to Professor Archibald Kymerion in 1893. Investigate at your own pace as you explore the hidden corners of the Old Town of this magnificent city and feel like you are part of a brilliant period movie. There cant be a better setting for this nail biting game.
3. Snowmobile Ride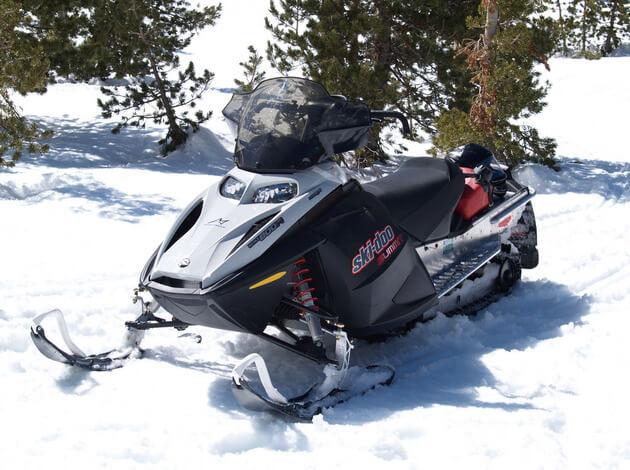 Image Source: Cash Vonmoxon/ Flickr.com
Experience the most breathtaking winter landscape while you take an adrenaline filled ride on the snowmobile. If youre new to skiing but would still love to see the magical setting of winter snow, there isnt a better way than this to explore. After the ski slopes close, you can take a snowmobile trail of 20kms that takes around fifty minutes and it takes you through some wondrous sights.
4. Chocolate Factory Tour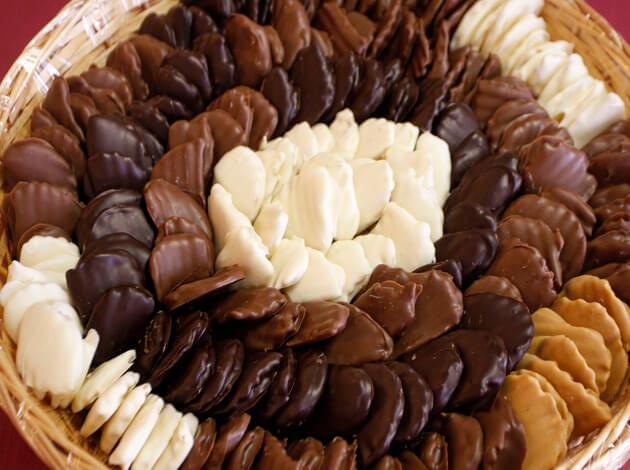 Image Source: Fargo Moorhead CVB/ Flickr.com

I have had too much chocolate said no one ever! Watch yourself transform from a rational adult to an excited child on this lovely tour that takes you through the best of chocolate factories in Geneva. Take a guided tour that takes visitors through the delicious process which transforms humble cocoa beans to sinfully yummy chocolate that is counted amongst the best in the world. Dont forget to book this one in advance.
5. Test Drive Sport Cars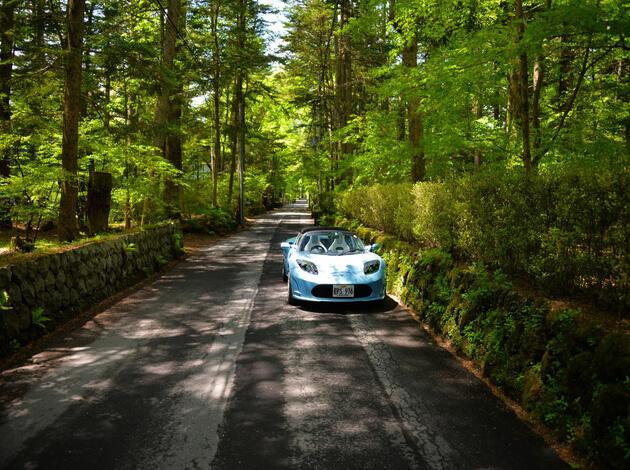 Image Source:Raneko/ Flickr.com
Are you a bit of a speed fanatic? Or do you love the roar of a fast car? This memorable experience gives you the opportunity to test drive a sports car for thirty minutes. Watch the Tesla Signature Roadster transform from a sleeping beast to a galloping monster on your command. You will drive through some of the citys most dramatic landscapes in these engineering marvels that give you a rush like no other.
6. Fondue Cruise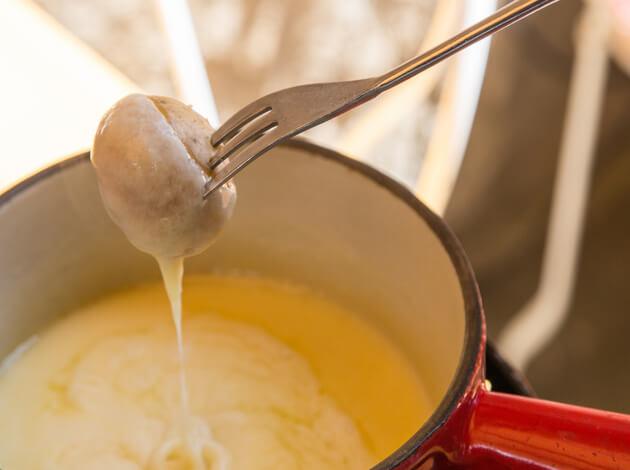 Image Source: Nario Nakayama/ Flickr.com
This is any foodies dream come true. A cruise that takes you through this magnetic city, one cheese cube at a time. Departing from the dynamic Lausanne-Ouchy port, this cruise shows its guests the best of the city views in glimmering lights of the night. Sample the finest cheeses of the Swiss region and revel in their creamy, subtly pungent taste as you enjoy the best panoramas that the city has to offer. There isnt a better mood lifter than molten cheese.
7. Segway Ride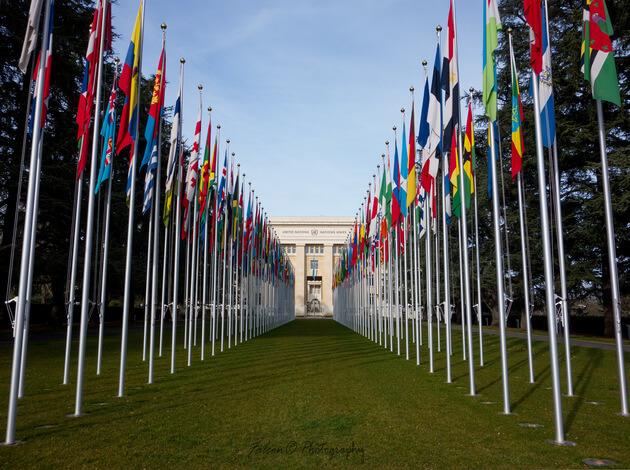 Image Source:Falcon Photography/Flickr.com
Geneva is home to a number of important organizations like the United Nations. And the most fun way to explore this serious business is on a Segway Ride on the gorgeous waterfront promenade as you are given a tour of one of the most important streets in the world. On the way, you also get the opportunity to discover some of Genevas most picturesque parks along the lake.
8. Its Flower Oclock!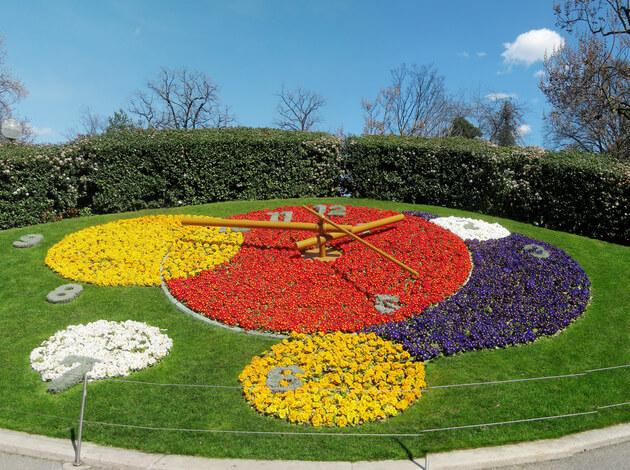 Image Source: Filipe Fortes/ Flickr.com
Located in the Jardin Anglais is this beautiful masterpiece that boasts of 6500 flowers and plants. This timepiece was made in the 1955 and ever since then, it has boasted of the prettiest plants of the season. Not only is it brilliant to look at, this clock also tells time in an accurate Swiss precision which is transmitted via a satellite! A true sight to behold!
9. Rest on the Longest Bench in the World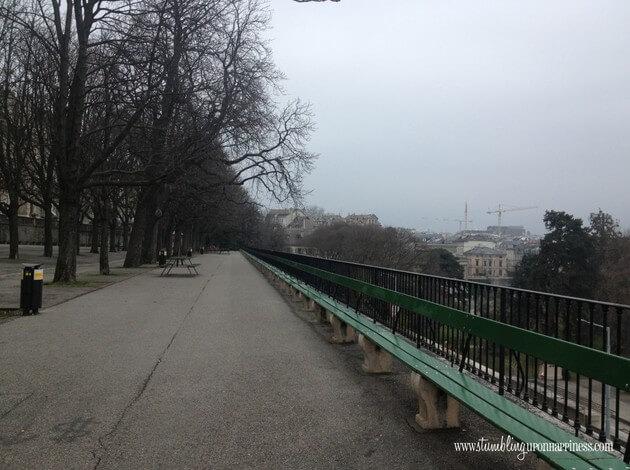 Image Source: Stumblinguponhappiness
Theres no better place to rest your weary feet than on the longest bench in the world! At the Promenade de la Treille lies this unbelievably long park bench that looks out to some of the most awe-inspiring panoramas of the surrounding mountains. Theres a lot to keep your kids busy too ; swing sets and seesaws that will keep them occupied as you memorize the beautiful sights in front of you.
10. Hike on Salve Mountain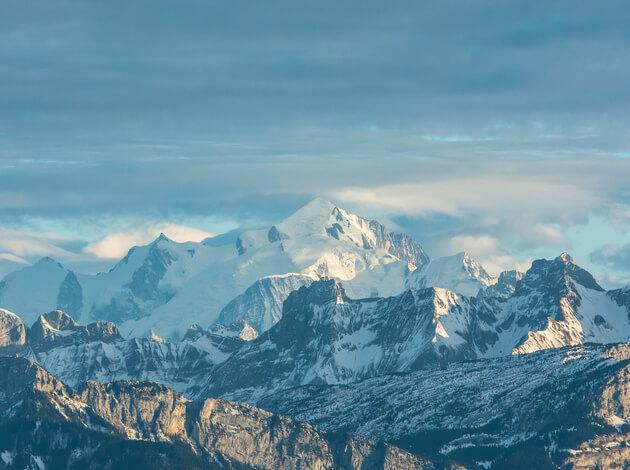 Image Source: Photographe Autodidacte/Flickr.com
Genevas local mountain, the Salve mountain is only a short ride away from the city center and offers adventure seekers the perfect escape from the humdrum of the metropolis. Get ready for superlative views of the city and the lake as you ascend 1400 meters high in the cable car. There are a number of activities to choose from like paragliding, hiking, and bird-watching once you are up in the mountains.
11. Plainpalais Fleamarket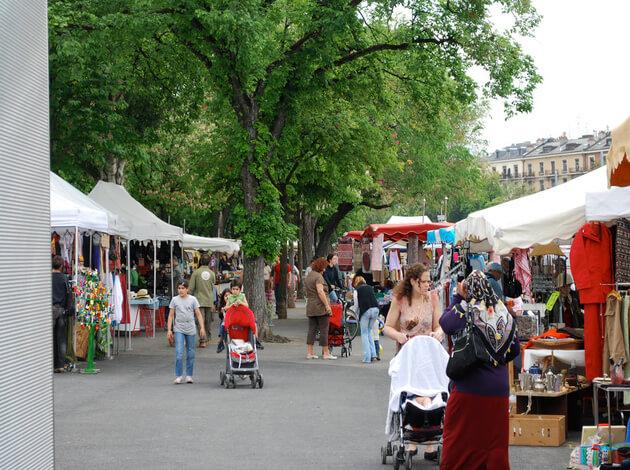 Image Source: Kevin Gessner/Flickr.com
Check out Switzerlands biggest flea market that takes place every Saturday. The ideal way to sample the local life of this vibrant city, theres no place livelier than this on the weekend. From second-hand toys to vintage collectibles, the flea market is a mini wonderland where you are sure to get a unique keep to remember your trip by. While youre there, you can also interact with locals and make some pleasant conversation with friendly faces.
Geneva is set to surprise you with its array of options. From history buffs to food lovers, there is something here to please everyone. If youre looking for unique things to do in Switzerland, Geneva is a great place to begin your journey.