When traveling with kids all activities tend to accommodate childrens preferences, sometimes resulting in the parents doing things that are only meant for kids. We at Triphobo have put down a list of 12 activities that both kids and adults alike can enjoy in
San Francisco
.
1. Pier 39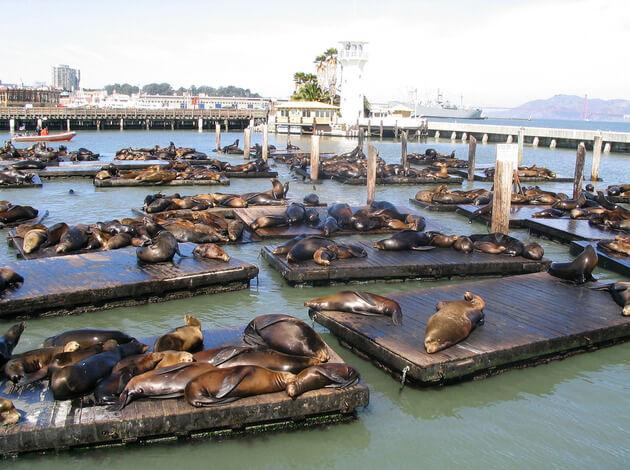 Image Source: Ken Lund/Flickr
Pier 39 is one of the most popular tourist attractions in San Francisco. Unlike Piers in most cities that are anchoring hubs for yachts of the rich, Pier 39 has been adopted by sea lions as their home for over two decades. Both adults and children will enjoy watching these sluggish creatures belly flop into the bay, laze on the barges and waddle around each other.
2.Aquarium of the Bay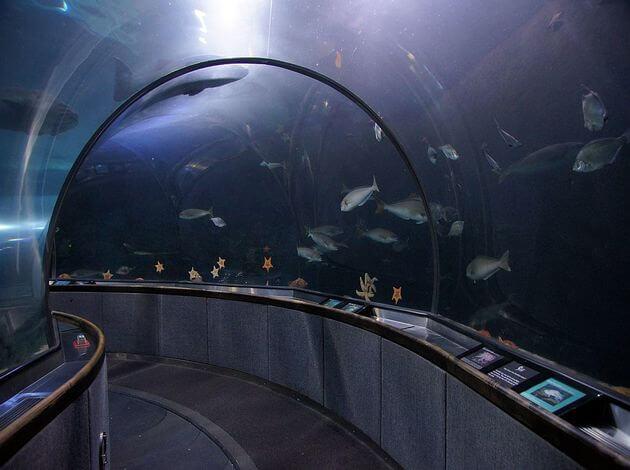 Image Source: Wikimedia
This Aquarium is dedicated to the creatures found in the waters of the Bay Area. Its in the heart of Pier 39 with easy access from any part of the city. You can visit the touch bay, hands-on lab (for an additional cost) or the 3D movie theatre as well.
3.7D Experience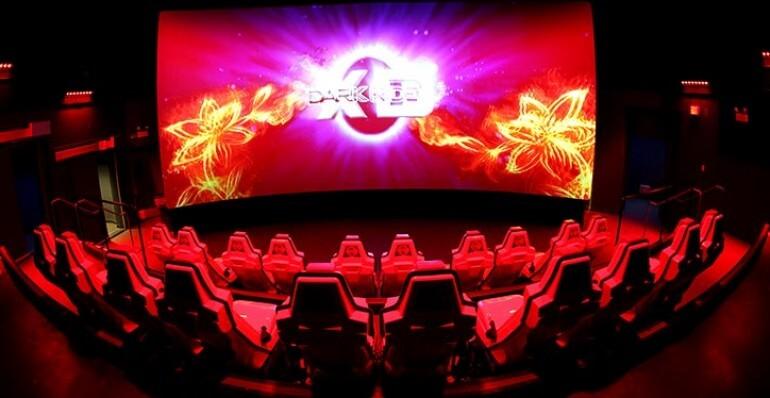 Image Source: Wikimedia
This is both a 3D theatre and a video game experience clubbed into one. The screening promises the experience of a roller coaster while you can laser blast targets in the game. This is a fun interactive activity for both adults and kids.
Explore the city woth this San Francisco Itinerary 3 Days
4.Exploratorium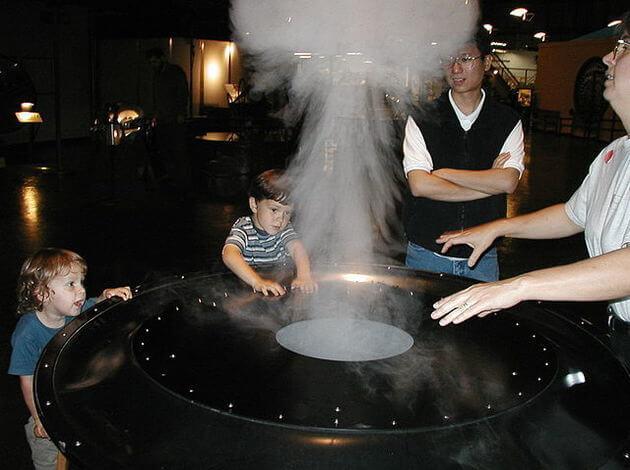 Image Source: Wikimedia
Located at Pier 15, this is a one of a kind museum. Its a continual exploration of science, art, and human perception. Visit and tinker with the various exhibits, exploring concepts and ideas known and watch kids being fascinated by seeing how things work.
5.Whale Watching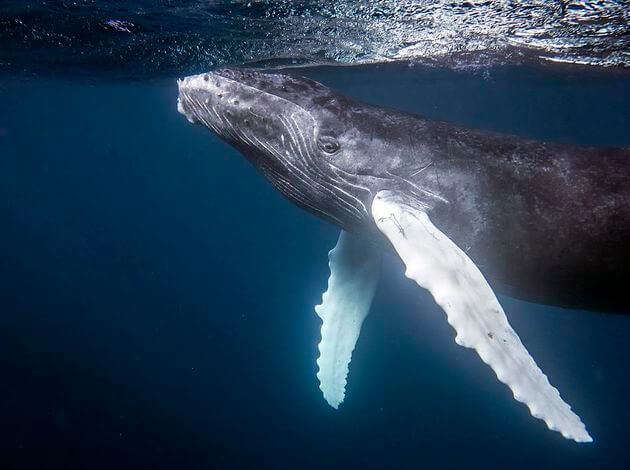 Image Source: Wikimedia
Through the year different species of whales migrate through the Pacific Ocean near San Francisco. You can spot Humpback whales between June and November and from December to May, spot gray, sperm and killer whales. Along with whales, while on an excursion you can also spot dolphins, large turtles, and sea birds.
Explore the Best beaches in Northern California with your family
6.Walk the Golden Gate Bridge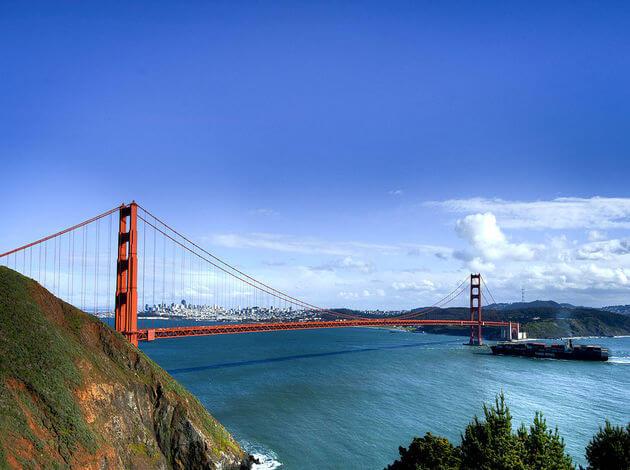 Image Source: Wikimedia
The
Golden Gate Bridge
has an outdoors museum, which showcases how the bridge was made and the suspensions work. You can walk down the bridge enjoying the spectacular views or choose to ride down it on bikes.
7.USS Pampinto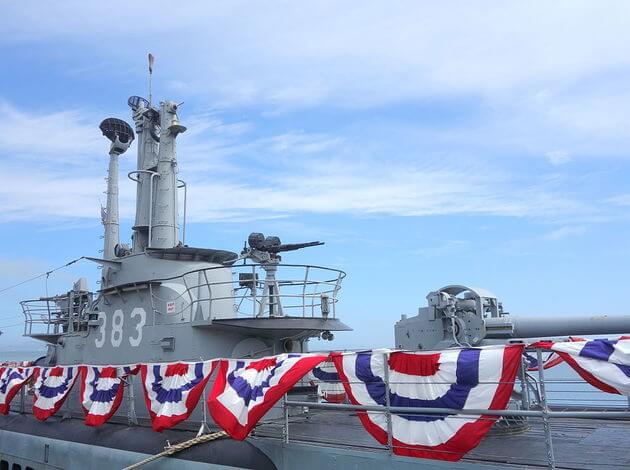 Image Source: Wikimedia
Explore a World War II warship that has been restored and is anchored in the waters of San Francisco. The USS Pampinto is a 312-foot-long submarine to which six Japanese ships have been sunk and four others damaged. This ship is also responsible for the rescue of British and Australian POWs from the South China Sea. Take a self-guided tour through the carefully restored, cramped interior. The audio guide narrative enhances the visitors experience by helping them imagine what it must have been like for men to be cooped up in this small space for months at a time.
8.Ghirardelli Square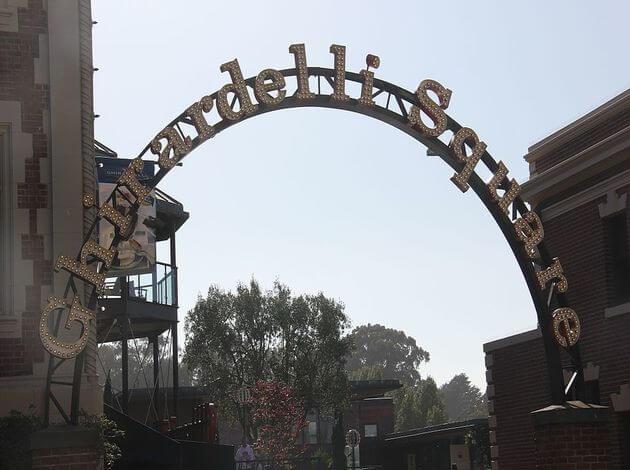 Image Source: Wikimedia
Who doesnt love chocolate? A chocolate lovers dream destination is the Original Ghirardelli Ice Cream & Chocolate Shop. Here you can see old manufacturing equipment while selecting from their vast and scrumptious menu, of Hot Fudge Sundaes and chocolates. After this sweet indulgence explore the rest of the square for boutiques and restaurants.
9.California Academy of Sciences
Image Source: Wikimedia
This four storied rain forest features an over 400 species of live plants and animals, and exhibits in 11 immersive environments. The other exhibits include, World Life, Creative World and Space Shuttle endeavor.
10.Musee Mecanique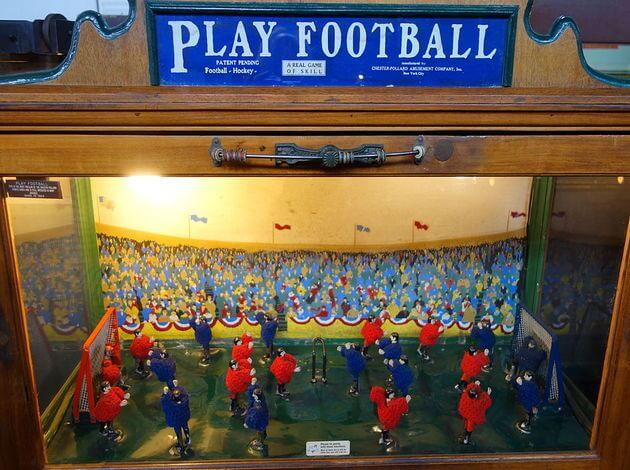 Image Source: Wikimedia
The Musee Mecanique is fun filled and nostalgic. It is filled with antique music boxes or 80s video games such as PacMan from times gone by, all available for use. Entry is free but to play games or the Music boxes there is a fee.
11. San Francisco Fire Engine Tour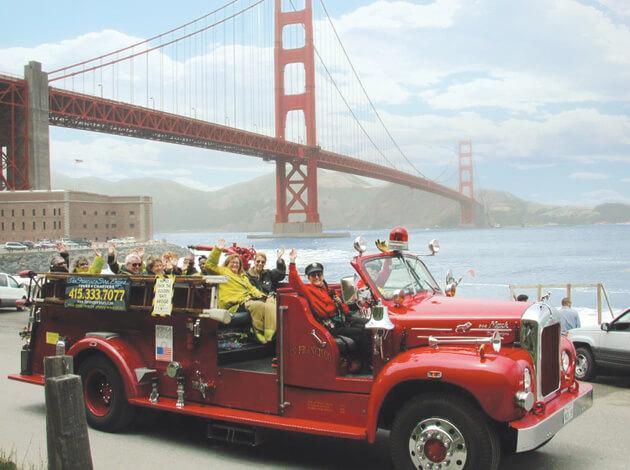 Image Source: sanfranciscofireenginetours.com
Bus tours are so clich, this 70 minute guided tour of the sights of San Francisco in a Shiny Red 1955 Mack Fire Truck is so much fun for kids and adults alike. The tour covers most important tourist spots in the city and crosses over the Golden Gate Bridge. Whats even better is that you get to do all this while wearing the authentic firemen gear!
12.Young Performers Theatre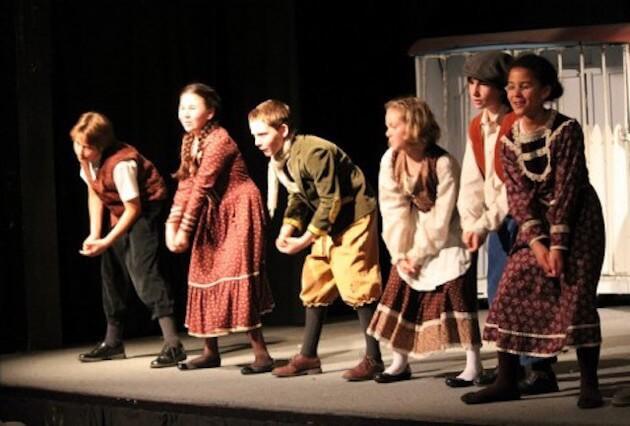 Image Source: ypt.org
Fun performances aimed at entertaining and inspiring a love for theatre in children, the group have actors of all ages and put up an hour shows that are enjoyable for adults as well as kids. Some of their past performances include Charlie and th Chocolate Factory, Alice in Wonderland and The Secret Garden.
These activities are for the young at heart and so much fun for the entire family. Take your kids and bring out the kid in you for a fab time in "The City by the Bay".