I think we can all agree that
Asia
is a very beautiful continent. With places like India, China, Singapore it has a very colorful and vibrant showcase of countries, but what about those "unconventional countries people never even consider? Not only are they extremely beautiful, but some of them are also very affordable and often ignored! Hold on, don't start googling them! Just follow our guide of 10 unusual places to
Visit
in Asia. These are all unconventional yet safe countries in Asia that truly brings out its exotic essence!
1) Kazakhstan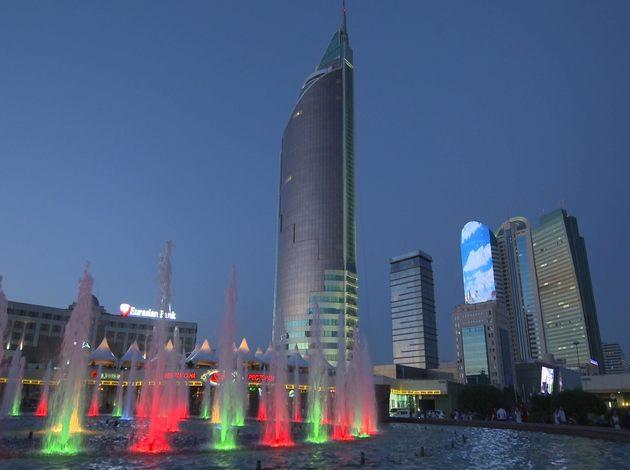 Image source: pixabay.com
Okay so if youre planning a trip to Kazakhstan and the only relevant thing you know about it is Borat, youre in big trouble. But dont worry we got you. This central Asian
Country
is not only beautiful; it is also full of adventures and surprises. You can start of your journey by skating down the Medeo High-Mountain skating ring. When youre done with that you can visit the Zenkov Cathedral which is considered to be an architectural wonder or visit the Central state museum which is the largest museum in central Asia. After all the skating and touring you must be tired. Grab your wallet and take a walk through the Green Bazar and take in the scents and taste of Kazakh food in its most famous market. If you're surprised by Kazakhstan's modern amenities like its towering skycrapers, stunning promenades and 5-star eatieries; the country has a lot more to surprise you!
2) Taiwan
Theres no point arguing that Taiwan is a very beautiful country. But where do you begin exploring it? Let us help you with that. If youre a fan of water sports you can snorkel in the clearest waters of Bai Sha Wan or if you just want to lay back and relax you can soak into the wild hot springs of Wu Lai. If that doesnt satisfy your appetite you can embark on a road trip across the most scenic countries to visit in Asia, which will take you through narrow roads and dense forest. At the end of the day cuddle up and stargaze the night away at Nan Tou.
3) Mongolia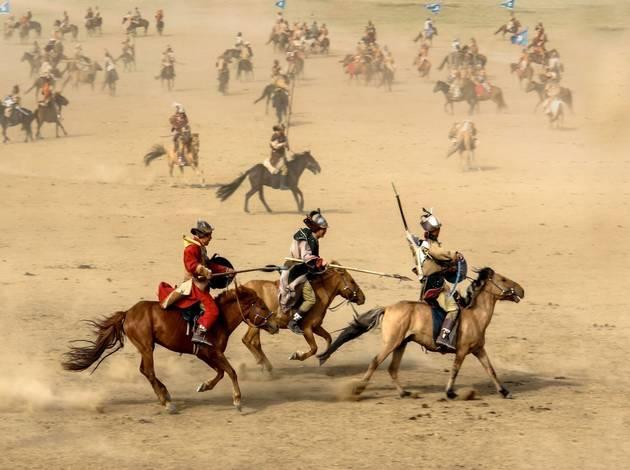 Image Source: pixabay.com
When you think of Mongolia you think about endless wilderness, imposing mountains and massive deserts. Youd think how would this place be a good destination for a vacation? Well with Mongolia home to some of the last pockets of wilderness in Asia why wouldnt this place be perfect? There are many things you can do here, like camping with a Nomadic family in the middle of nowhere or climb the Gobi desert with camels. But wed suggest you to stay in a ger which is essentially a traditional Mongolian tent made with wooden frames for a more authentic taste of Mongolia.
Plan your trip to the Best cities in Asia
4) South Korea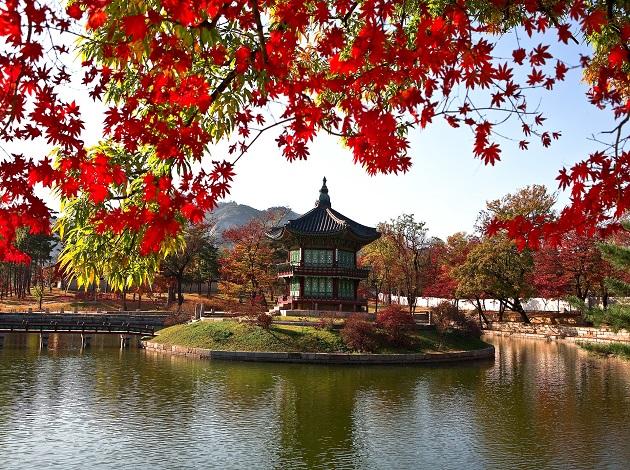 Image Source: pixabay.com
Gone are the days when South Korea was only famous for fast internet and being close to North Korea. So if youre planning to visit South Korea and not sure what to expect, well guide you through it. You can start off your journey by attending a mass at the biggest church in the world which boasts of around 1 million members, if youre not that religious you can opt for a visit to the DMZ and have your picture taken on the border of North and South Korea, to end the day on a high note how about dancing to Gangam style in the Gangam district? Doesnt that sound like something that should be on your bucket list? Well time to cross it off!
5) Oman
Many people consider Oman to be very remote and cut-off from civilization. But thats not the case! Oman is wonderful with its rich tradition and culture. Visit the Grand Mosque in the Capital city of Oman, Muscat at the beginning of your trip. When youre done with that you can cross the desert on camels who will take you to the Nizwa fort which is around 400 years old. Take in the stunning history and essence of Oman. At the end of the day go back to Muscat and have dinner in one of the oldest bazaars in Asia and most probably the entire world.
Take a look at these Best honeymoon destinations in Asia
6) Philippines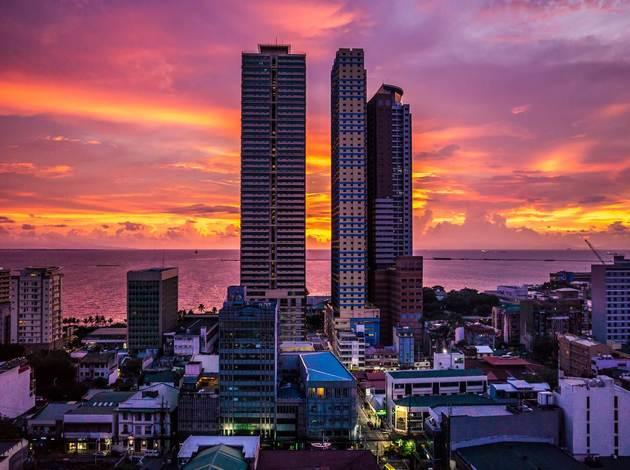 Image Source: pixabay.com
The main draw of Philippines is that its a cheap and very attractive country. So you do not have to dig deeper into your pockets to have fun. You can strat by visiting the Minalungao national park and do some cave exploring there or visit the Phillipine Hot Air Balloon Fiesta at Clark, Pampanga. And whats a better end to your day than eating everything-you-can at Spiral in Sofitel, Pasay.
7) Myanmar
The best way to describe Myanmar is a place unlike any other place you've ever known. The country which was off-limits for many years for tourists now boasts of many technological advancements and overall progress. Start your journey with a visit to Shwedagon Pagoda which is one of the most important religious sites in Yangon. When youre done you can head over to the Bogyoke Aung San Market for some authentic dinner. Theres no better way to end the trip to Myanmar than to catch the sunset at the Kandawgyi Park. An absolute stunner!
8) Vietnam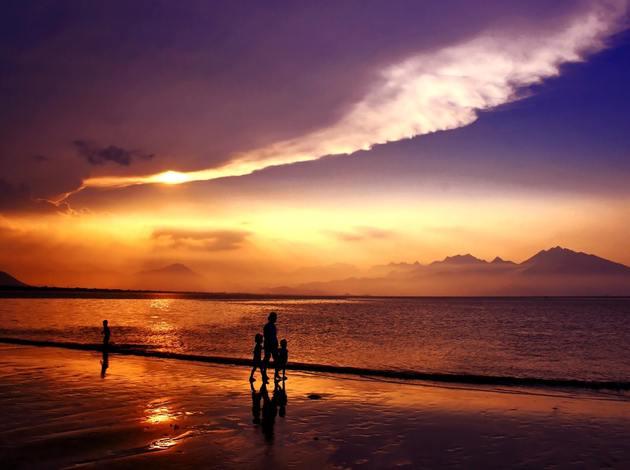 Image Source: pixabay.com
Vietnam has still a long way to go before being a world-renowned destination. However, it still has its share of fun and offbeat places to visit. They range from stunning Ha Long Bay to gorgeously quaint Hoi An to the famous Minhs mausoleum. Visit the Chu Chi tunnels that represents the sheer grit of Vietnamese people or visit the War Remnants Museum which showcases the horrible realities of war. On a more positive side, you can visit the beautiful Hue Monuments, along with the My Son Sanctuary which will awaken your spiritual side.
9) Cambodia
Ever since Angelina Jolie swung through temple of ruins in Cambodia as Lara Croft, Tomb Raider, the place has been crawling with tourists. Siem Reap, the town closest to a vast complex of ancient Hindu/Buddhist Temples, is in fact a tourist bubble (with 127 hotels from hostel to ultra luxe) within an otherwise fearful, unkempt country. Pockets of opulence exist, but visitors should not turn a blind eye to reality in Cambodia. A good tour guide - or good itinerary - will show you everything.
Here's guide to the best places to visit in Asia
10) Uzbekistan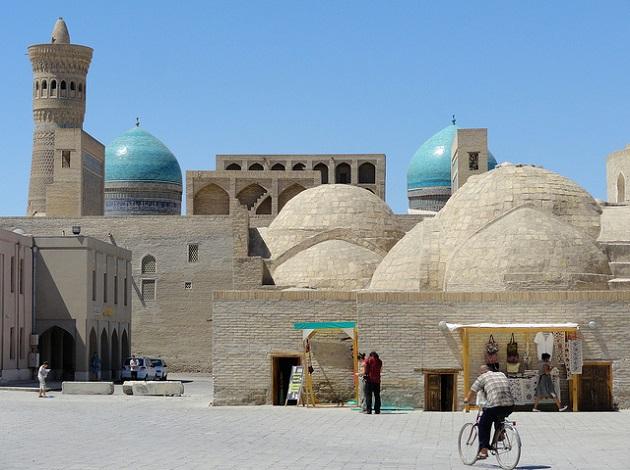 Image source: flickr/fabioachilli
Not many people think about Uzbekistan when they think about vacation. The nation has remained an enigma for the rest of the world, but its obscurity only enhances its appeal for travelers looking for an adventure, from skiing on Chatkalsky reserve in winters to Silk Road cycling from Khiva to Tashkent which involves going to some truly beautiful mountains. Uzbekistan has everything youll need for a fun vacation.
Cant decide where to start from? Toss a coin (in this case multiple coins) and decide! You cannot go wrong with any place here. Happy holidays!