Southern California, or better known by its stylized abbreviation 'SoCal', is that beautiful part of California that is spread over 8 different counties, including the very famous Los Angeles, Santa Barbara and San Diego. Undoubtedly the most wonderful part of SoCal has to be its majestic coastline, which has some of the most fabulous beaches in, at least the whole of the United States, if not the world! The only problem is that there are so many beaches in California that deciding amongst them becomes somewhat of a Herculean Task! Well, we at TripHobo listed of some of the best beaches in Northern California and now we have come up with a list of beaches in Southern California that will definitely aid you in this dilemma and hopefully help you make some solid plans!
1. Huntington City Beach: A Surfer's Paradise In Orange County!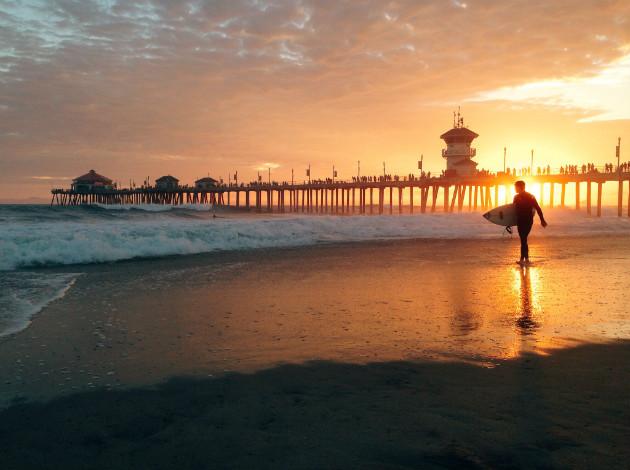 Image Source: Wikimedia Commons
The famous Huntington Beach, or as it is popularly called Surf City USA, is incredibly popular amongst beachgoers for its sandy waterfront, long list of amenities, and as the nickname gives away, surfing spots! The beach is huge, so even if large numbers of people show up, you can easily walk a few miles and find a nice, quiet spot to enjoy the glorious sun.
2. Crescent Bay Beach: The Best Place For Snorkeling!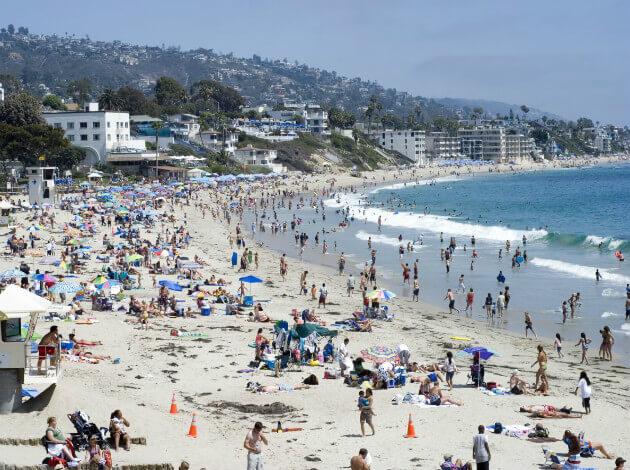 Image Source: Wikimedia Commons
The Crescent Beach is one of those beaches which are perfect for those looking out to get some hands-on action, apart from working on their tan and splashing around in the water. This beach in Laguna has excellent spots, like the Seal Rock and Dead Mans Reef, for scuba-diving and snorkeling. Also, whale-watching is a very popular activity in the nearby Crescent Bay Park.
3. Dockweiler State Beach: Where The Bonfire Is Always On!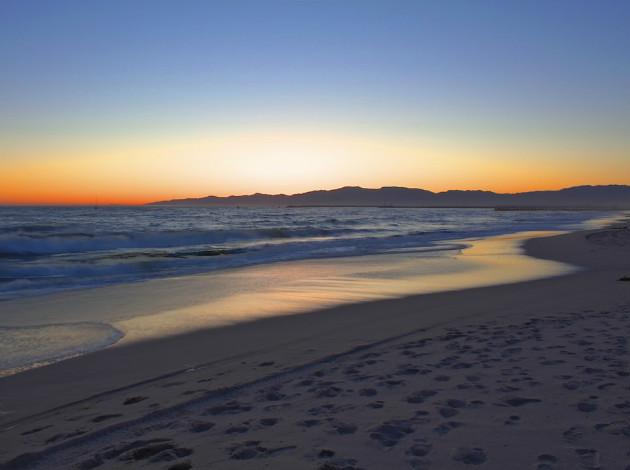 Image Source: dailymatador/Flickr
The Dockweiler Beach in Los Angeles is one of the best beaches in Southern California if you are on the lookout for a tiny slice of paradise where you can just sit back in the sun, sip mimosas and have a great time in general! The beach provides great and well-maintained facilities, all required amenities and virgin, unpolluted golden sand. Truly a vacationers dream come true!
Plan your weekend around these Fun Things to do in Southern California with Kids
4. Venice City Beach: Flex-It All At The Muscle Beach!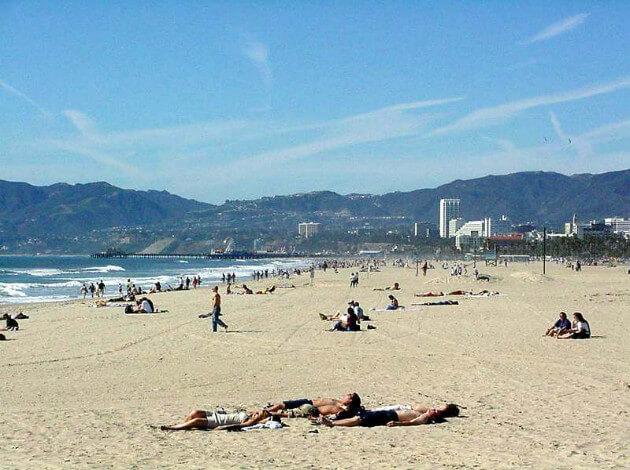 Image Source: Wikimedia Commons
While visiting Los Angeles' Venice City Beach, you probably will find yourself wondering if youre still on planet Earth or a victim of an interplanetary abduction! The myriad of entertainers, performers, overly-tattooed people and at-times-freakishly dressed folks generally do get that reaction. There is even a Muscle Beach area which is popular for its display of muscular, toned men and women working out in the open. Though the view from the beach is absolutely breath-taking, the icing definitely has to be the varied number of attractions available here.
Follow the Los angeles itinerary 5 days and do not miss a place!!
5. El Matador State Beach: The Photographer's Paradise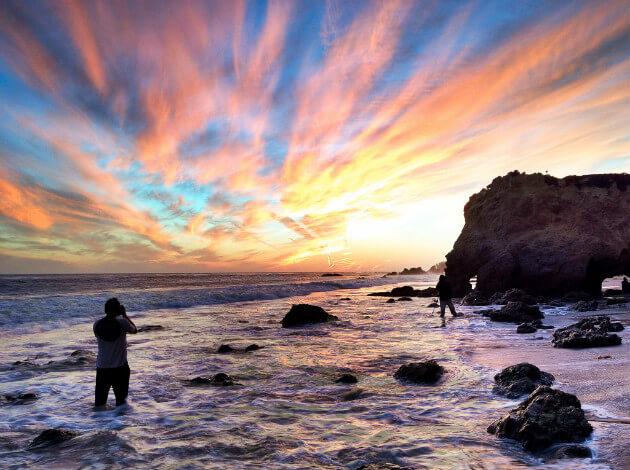 Image Source: CheWei Chang/Flickr
The El Matador State Beach in Malibu has a variety of exciting opportunities for visitors to pursue on the beach premises and around it. The trail route to the beach will take you through various beautiful formations. Astounding sea stacks make the perfect backdrop for photo shoots and if youre lucky you might catch a supermodel posing for the latest spring collection too! A short walk away lie a group of caves that are great for exploring at low tide. This beach is definitely an assortment of treats!
6. Santa Monica South Beach: The Beach With A Pier!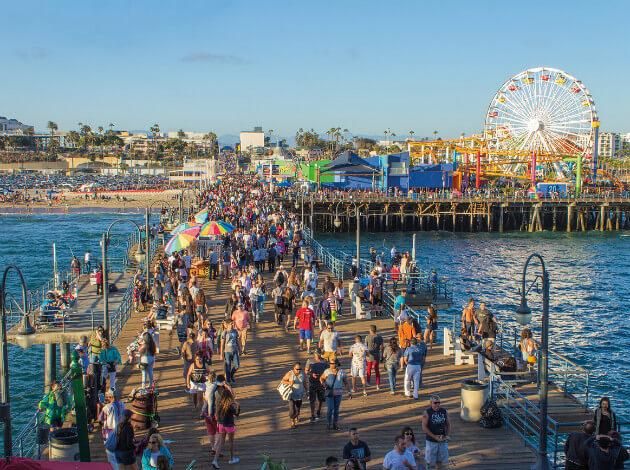 Image Source: Pixabay
The Santa Monica South Beach in Los Angeles, apart from being one of the best-equipped beaches in Southern California, also boasts of having the magnificent Santa Monica Pier in close proximity. This pier includes an amusement park, complete with games, rides and tuck-shops and even an aquarium. The beach also has several sporting facilities like volleyball courts, workout facilities, a human-sized chess board and a playground for kids!
7. Crescent Beach-Catalina Islands: Set Amidst The Two Harbors!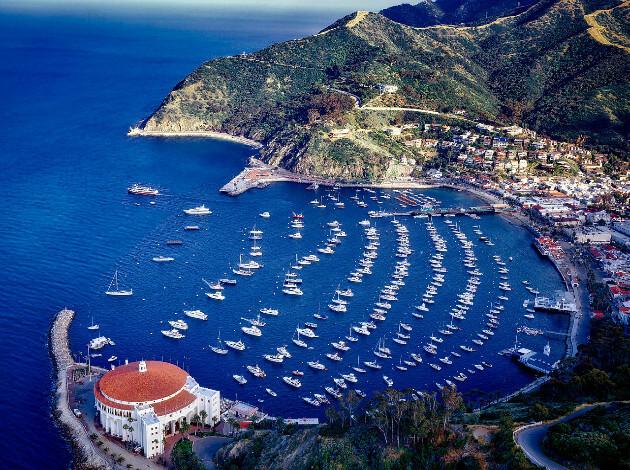 Image Source: Pixabay
Located on the picturesque Catalina Islands, the Crescent Beach is as mesmerizing as any beach could possibly be! Clear, blue water, sandy beaches and long sunny hours are what awaits you in this beach-haven. Visitors are free to rent snorkeling gear, kayaks, boats and paddle-boarding equipment from the various shops spread around the beach, while quaint, little restaurants do their best to fulfill your appetite.
8. Del Mar North 'Dog' Beach: The Doggy Heaven in South California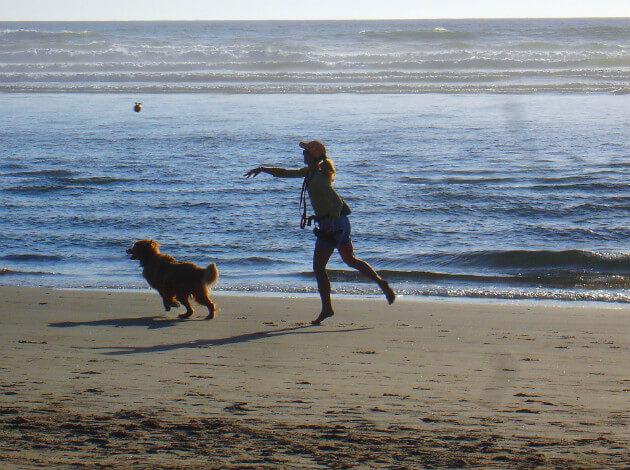 Image Source: Wikimedia Commons
Famously known as the Dog Beach, the North Beach in Del Mar is certainly unique as it is one place where visitors are free to bring their furry best friend with them and let them run loose. It is an absolute laugh-riot to watch them scamper around, yapping at the waves and having the time of their life! The owners can also keep themselves busy with the volleyball courts and fishing opportunities available all over the stunning beach!
9. Ocean Beach City Beach: Unearthly Beauty!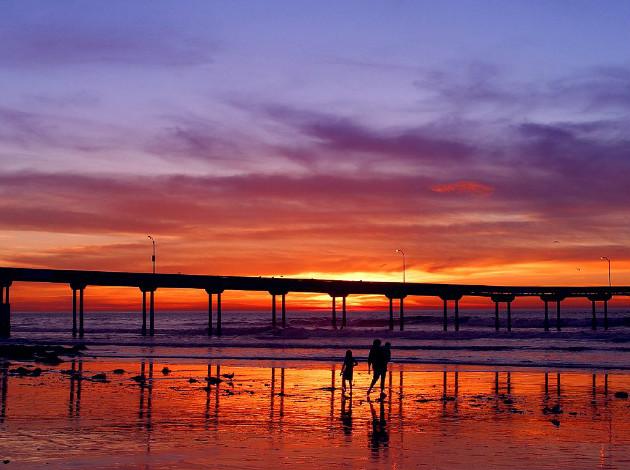 Image Source: Wikimedia Commons
The scenic Ocean Beach City Beach is THE place to head to this summer if pure fun is what you look forward to! The views from the Ocean Beach Pier are said to be unearthly and a photographers paradise, the tide pools are excellent fun and late-night bonfire parties are awesomely happening! As in the case of all things great, seeing-is-believing, and it is definitely true for Ocean Beach City Beach too.
Here is a list of most Breathtaking Piers Around The World
10. Hermosa City Beach: Home Away From Home!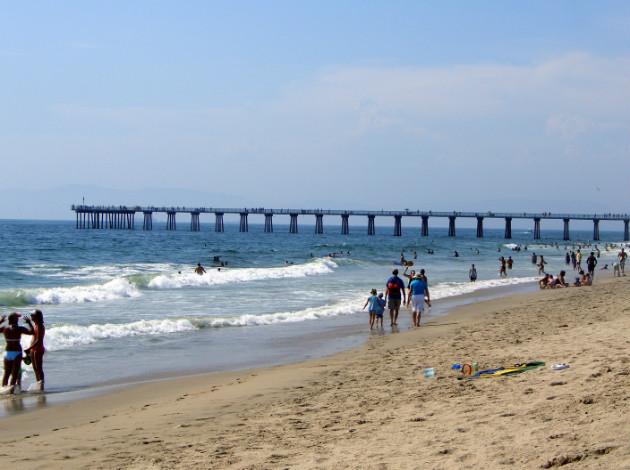 Image Source: Wikimedia Commons
The only danger in visiting Hermosa City Beach is that you might never want to go back home, once you have seen this splendid, sunny land in all its glory! The pier is an excellent place to go for a long, romantic walk, the beach is inundated with various fishing hotspots and the waves are mild enough for even amateur surfers to have a gala time. It is no wonder then that Hermosa Beach is considered to be one of the birthplaces of Surfing in California! Also, dont miss out on the stunning sunset from the sandy shore of this beautiful beach.
11. Balboa Peninsula Beach: The Complete Package!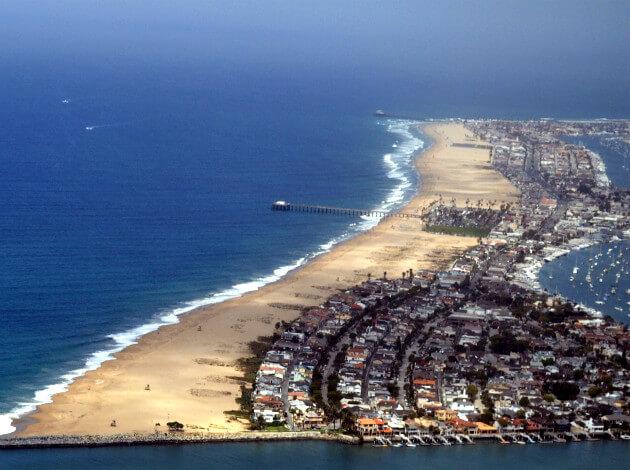 Image Source: Wikimedia Commons
The Balboa Peninsula Beach is one of the hidden gems of California. Though very well known, this is one beach in Southern California that is not flocked by large crowds, and the availability of dunes to sit on, makes this beach perfect for those special late-night bonfires with friends and family. A properly paved path also makes it easy for skaters, bikers and runners to enjoy a good run with an even greater view! The Balboa Peninsula Beach is indeed a complete package in itself.
Did we miss out on your favorite beach in Southern California? Know any other cool place we can add to this list? Do tell us know by writing in the comments section below!
*Note: Some images used for representational purpose only!