2020 is finally behind us and things are looking up in the new year. The COVID-19 vaccination drive is in full effect and many countries are opening up their borders to welcome tourists. If you've been cooped up at home in the last year and are waiting to explore new places, discover exciting cultures, and have fulfilling experiences that satiate your soul, you finally can! Solo Travel is amongst the most satisfying ways to travel to a new place and we have put together an all-inclusive list of the best places to travel alone in 2021.
There's nothing quite like being by yourself while traveling and exploring new places with no expectations and the stress that comes with planning a trip accommodating different personalities. With this handy list, you'll learn more about some of the best solo travel Destinations and effective insider tips and tricks to planning a solo trip.
20 Best Places To Travel Alone In 2021
---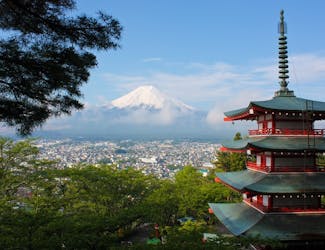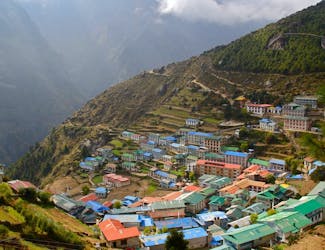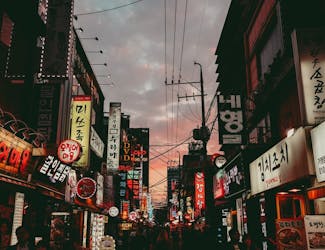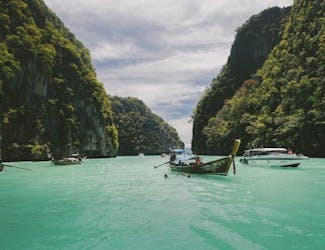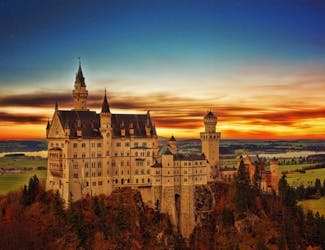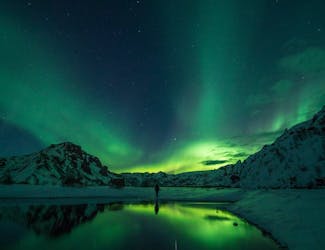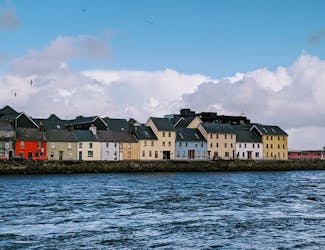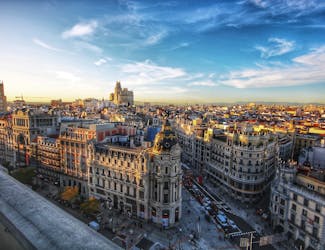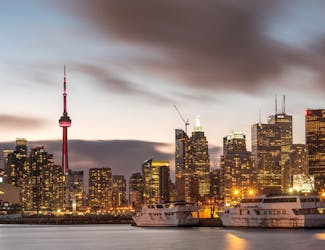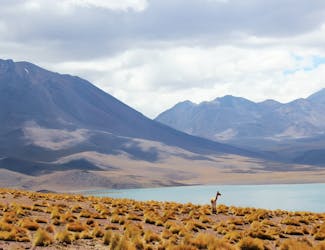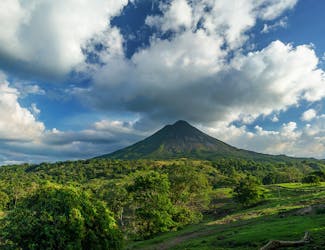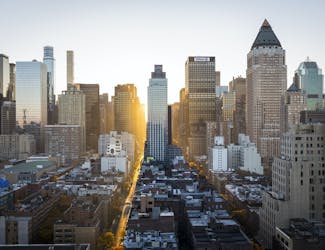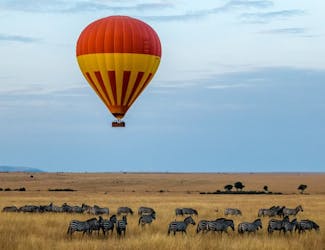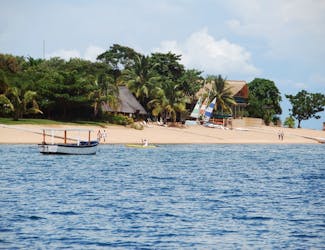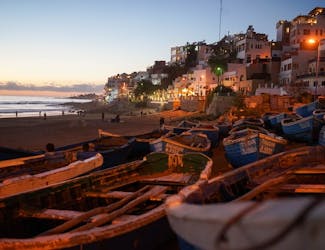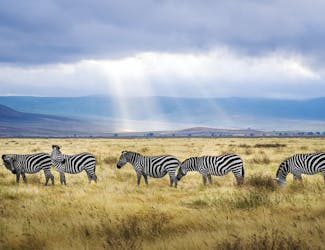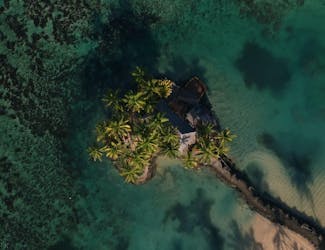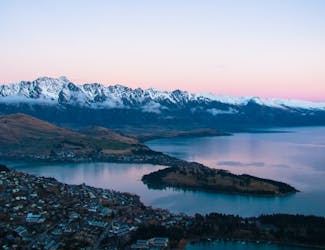 Note: All currency exchange data is as of November 11, 2020 from XE Currency Converter.
Best Places To Travel Alone In Asia
---
1

Japan
Asia
$50-70
Average daily budget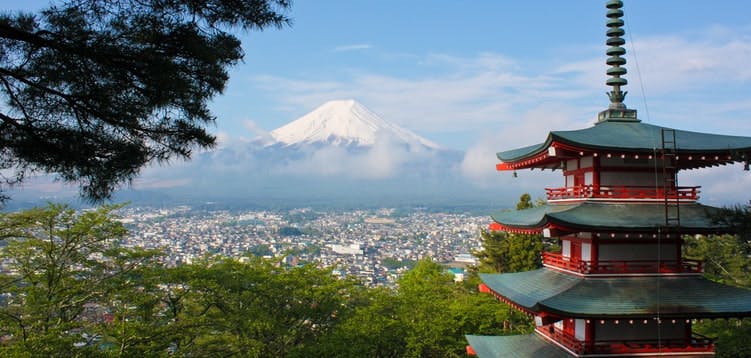 Solo travel is one of the best ways to experience the astounding and vibrant cultural goldmine that is Japan. From Kanazawa to Kyoto, the country is home to quite a few exciting solo travel destinations that offer a good mix of safety and interesting things to do. Some places in Japan you can plan a solo trip to include Osaka, Matsumoto, Seto Inland Sea, and more. Each of these destinations offers a singularly unique experience designed to enthrall and delight you. From historic Buddhist temples and Shinto shrines to fascinating museums like the Kyoto Rail Museum, Osaka Museum of History, and Kyoto Kyocera Art Museum, Japan's best solo travel destinations are packed to the brim with remarkable experiences you can enjoy by yourself. Japan has one of the lowest crime rates in the world, another reason why you should plan a solo trip to this fantastic county.
Best Time to Visit
March to May
Exchange Rate
$1 = 109.80 Japanese Yen
2

Nepal
Asia
$25-30
Average daily budget

A sovereign country located on the southern slopes of the Himalayas is a solo traveler's paradise. With abundant natural beauty and welcoming and gentle locals, Nepal is a great place for a solo trip. Your solo trip to Nepal can begin at its capital Kathmandu where you can visit the famous Pashupatinath Temple and Boudhanath Monastery. Bhaktapur and Patan are also both great destinations if you're looking to explore authentic Nepalese architecture and culture. While in Nepal, you also need to visit Pokhara, home to the magnificent Phewa Lake and a host of water-based activities and adventures. If you're looking to experience the majesty of Mount Everest, head over to the South Base Camp and embark on the Everest Base Camp trek. Good food, friendly people, and plenty of gems of nature await you in Nepal!
Best Time to Visit
October to December
Exchange Rate
$1 = 116.88 Nepalese Rupee
3

South Korea
Asia
$50-70
Average daily budget

A fascinating, travel-friendly country, South Korea offers a bouquet of enriching and fun experiences designed for solo travelers. Koreans are extremely friendly people and even if you go to remote parts of the country where locals might not know English, they'll do your best to help and guide you in any way possible. The cheap public transport and general affordability in terms of food and stay make South Korea the perfect solo travel spot. Some solo travel destinations in South Korea are Seoul, Jeonju, Samcheok, Jeju, Gangeung, Busan, Gapyeong, and Boseong. From tours of the Korean DMZ and visits to quirky coffee shops to Korean cooking classes and stays at Korean Temples, you'll find plenty of solo-travel friendly experiences waiting for you in beautiful South Korea. You can also visit the majestic Gyeongbokgung Palace and the Bukchon Hanok Village, which is located right next to the palace.
Best Time to Visit
March to May
Exchange Rate
$1 = 1,117.26 South Korean won
4

Thailand
Asia
$40-55
Average daily budget

One of the best beach destinations in the world, Thailand has a lot more to offer, particularly for solo travelers. The Land of the Smiles is home to beautiful destinations like Ayutthaya and Sukhothai that feature stunning temple ruins, Chiang Rai and Chiang Mai where you can embark on glorious treks and visit colorful hill tribes, and Khao Sok National Park and Erawan National Park where you can witness breathtaking waterfalls and engage with an array of native wildlife. Solo travelers can also visit Kanchanaburi, located on the banks of River Kwai, and get enlightening insights into the county's recent war history. Apart from the many destinations that grace Thailand, the county's food is another reason why it's a must-visit for solo travelers. The street food scene in Bangkok is truly marvelous and you can explore the colorful streets while munching on local delicacies.
Best Time to Visit
November to April
Exchange Rate
$1 = 31.34 Thai Baht

VACATION 2021
Vacation 2021 Guide: Plan Your Perfect Holiday Destination Post-COVID
Looking to take a vacation in 2021? Here's the ultimate guide to planning a perfect holiday.
Pest Places To Travel Alone In 2021 Europe
---
1

Germany
Europe
$50-70
Average daily budget

With a robust train infrastructure and generally acceptable safety levels, Germany has many beautiful destinations perfectly suited for solo travelers. You can visit Hannover for its beautiful churches and museums, visit Martin Luther's hometown in Eisleben, explore the old-world charm and architecture of Munich, experience peak Germany at Berlin with its fabulous art scene and modern landmarks, stroll through wooden parklands at Dresden, and much more. Effectively, there are countless destinations in Germany suited for solo travel and you can do a lot in a week from hiking tall mountains to witness majestic castles to attending thrilling techno parties. Germany also happens to be amongst the more budget-friendly tourist destinations in Europe.
Best Time to Visit
May to September
Exchange Rate
$1 = 0.84 Euro
2

Iceland
Europe
$105-150
Average daily budget

Often ranking high in the list of best solo travel destinations, Iceland is the perfect place to visit on your own. Boasting an intoxicating blend of the adventure associated with the wilds and our peaceful connection with nature. The island destination is home to calming hot springs, waterfalls adorned with rainbows, glorious wild horses, and a general sense of wonder encapsulating everything you set your eyes on. Apart from its many natural treasures, what makes Iceland the perfect solo travel destination is the people. According to numerous reports, Iceland is home to some of the friendliest people in the world and they do great work to offset the cold temperatures with their warmth and kindness. You can also meet loads of fellow solo travelers in Iceland and form genuine connections with like-minded people. Iceland also features a Ring Road which connects to most of the spots in the country, making travel seamless.
Best Time to Visit
December to March
Exchange Rate
$1 = 126.20 Icelandic Króna
3

Ireland
Europe
$70-80
Average daily budget