Recognized as of the largest and most influential museums across the world, NY Museum of Modern Art is the venue to get a glimpse into the world of modern and contemporary art. Housing over 150,000 works of art, MoMA NYC brings the modern art under the spotlight.and allows you to access works from the best artists in this space, including Pablo Picasso Frida Kahlo, Ai Weiwei, Andy Warhol and many more.
The NY Museum of Modern Art is recognized by many art savants as a storehouse of modern Western masterpieces. The collection house is a mix of history's most famous artists and their works and showcases a wide range of influential European and American artists. A one stop location for your contemporary art needs, MoMA NYC's curated collection includes works of architecture, design, painting, sculpture, photography, illustrated books, film, artist's books and electronic media.
MOMA in a Nutshell
The Museum of Modern Art NYC hosts an exquisite collection of modern and contemporary art works which has been collected from around the world over 150 years. Established and opened in 1929, the evolving collection comprises of almost 200,000 works. The aim of the museum is to educated and help understand the collection and to bring modern and contemporary art forms to everyone's attention. To achieve this, the museum has expanded its collection across several fields of visual expression: painting, sculpting, printmaking, drawing, photography, designing, film and performance art attracting 3 million people annually. The MoMA website allows you to explore a small part of its collection, 76,000 artworks by 21,000 artists online.
That's not it. MOMA also has a second branch in New York City itself - MOMA PS1, one of the largest art institutions in the United States dedicated solely to contemporary art. So if you're looking to dive into the world of modern and contemporary art, there is no place like the NY Museum of Modern Art.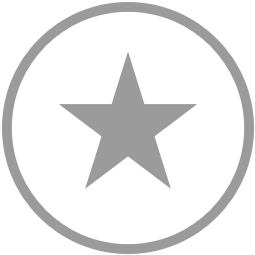 Must-see Exhibitions
Campbell's Soup Cans, Andy Warhol
Starry Night, Vincent Van Gogh
Water Lilies, Claude Monet
The Persistence of Memory, Salvador Dali
The Sleeping Gypsy, Henri Rousseau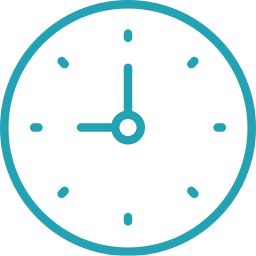 Hours
Open daily from 10:30 AM to 5:30 PM
Friday and Saturday, open until 9:00 PM through December 30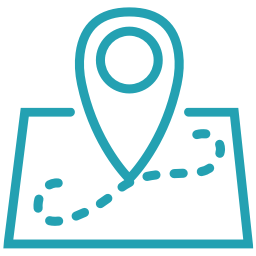 Address
11 W 53rd Street, New York
Get Directions
Skip the Line Tickets to Museum of Modern Art (MoMA) ✪
Price - $25.00
Quick Jumplinks to Navigate the Guide
Why You Should Visit MoMA NYC
Museum of Modern Art NYC Branches
Museum of Modern Art Tickets
Avoiding the MoMA Crowd
Famous MoMA Exhibits
Visiting MoMA - Practical Information
MoMA Insider Tips
Why You Should Visit MoMA NYC
---
Museum of Modern Art NYC is an iconic spot for art enthusiasts all around the world. After cementing its place as one of the leading museums in contemporary and modern art; MoMA has gained tremendous importance and has an influence all over the world. Featuring over 200,000 works in its evolving collection, the museum houses art made by some of the world's most reputed and avant garde artists including Andy Warhol, Salvador Dali, Pablo Picasso and Henri Matisse to name a few.
With your Museum of Modern Art tickets you will get access to the ongoing special exhibitions at MoMA. Bridge the gap between the past and the present as you walk across six floors of art galleries and get an in depth immersive experience which highlights the innovations in art from the 1880s to today. And don't worry about not being able to figure things out, your ticket comes with an audio guide in 8 different languages, them being, Spanish, Chinese, English, French, German, Italian, Japanese, Korean, Portuguese
Your tickets also allow you to visit the MoMA PS1. One of the largest art institutions in the USA dedicated to contemporary art, the MoMA PS1 is known for its one-of-a-kind exhibitions. The venue defines itself as a catalyst and an advocate for new ideas, discourses and trends in contemporary art while actively pursuing artists and their creations. Over here you will be able to see site-specific art along with some long-term installations by Lawrence Weiner, William Kentridge, Pipilotti Rist and James Turrell to name a few. To have a truly immersive art exhibition, check out these exhibitions at the MoMA PS1
Besides art exhibits, the NY Museum of Modern Art has a lot to offer. Explore the library which has over 300,000 books and exhibition catalogues, designer-made objects, jewelry and furniture. In case you get hungry on your visit, MoMA NYC has the solution. Enjoy a dining experience at the Michelin Star restaurant - The Modern; or take a break at the family-friendly Cafe 2; or dive into a casual dining experience at Terrace 5.
---
MOMA NYC Branches
---
MoMA has two branches. With your museum of modern art tickets you will get access to both these branches and we recommend checking both of them out.
MoMA
This is the main exhibition located in Midtown Manhattan, and is usually identified as one of the most influential museums of modern art in the world. It is also one of the largest museums in the world. Over here you can enjoy the works of several prominent artists from the world of modern and contemporary art.
Timings
Open daily from 10:30 AM to 5:30 PM
Friday and Saturday, open until 9:00 PM through December 30
Address
11 W 53rd Street, New York
MoMA PS1
MoMA PS1. MoMA PS1 is a dedicated exhibition space which aims to promote the enjoyment, appreciation,study and understanding of contemporary art to a wide and growing audience. Their educational activities, coupled with the special exhibitions play a vital part in structuring cultural discourse. The MoMA PS1 is known for its live exhibitions which feature music, dance and aspires to innovate and diversify modern art with an aim to attract international audiences.
Timings
MOMA PS1 are open throughout the week. Timings vary based on months:
12:00 PM – 6:00 PM
Closed Tuesdays and Wednesdays
Address
22-25 Jackson Ave, Long Island City, NY
---
Museum of Modern Art Tickets
---
Skip the Line Tickets to Museum of Modern Art (MoMA)
• Entry ticket to MOMA and MOMA PS1
• Skip-the-line access to both museums
---
Avoiding The Crowd At The MoMA
---
Buy Tickets in Advance
Book your Museum of Modern Art tickets well in advance to ensure you get entry on the day that you want. We suggest booking the tickets after going through the exhibition list so you may enjoy the exhibitions you like the most. Additionally, you will get access to the MoMA PS1 with your skip-the-line Museum of Modern Art tickets.
Avoid Rainy Days
The museum usually gets crowded later on in the afternoon and is bound to get noisier as the day progresses. During the rains the number of visitors gets doubled.
Avoid Mornings
Mornings are the busiest at the museum. If you prefer a quieter museum experience, we recommend coming after 11:30 AM.
Fridays Paradox
On Fridays the museum is free to enter from 4 PM - 9 PM, which is when you should not go as the museum is always crowded and you won't get to enjoy the exhibits much. However, Friday middays (12 PM - 4 PM) has the least crowd at the museum.
---
Famous Museum of Modern Art Exhibits
---
Campbell's Soup Cans by Andy Warhol. A hand-painted and hand-stamped work which beautifully captures repetition and uniformity.
Starry Night by Vincent Van Gogh. Rooted in imagination and memory, this masterpiece embodies an inner, subjective expressionism synonymous with Van Gogh's style.
Water Lilies by Claude Monet. An endless illusion of water without horizon or bank, this impressionist painting is captures the constantly changing qualities of natural light and color and adds a layer of abstraction to it.
The Persistence of Memory by Salvador Dali. Dubbed by the artist as 'hand painted dream photographs', this painting is universally recognized. An abstract flow can be seen through this painting which is widely regarded as among the best works in surrealism.
The Sleeping Gypsy by Henri Rousseau. Sharp colors, precise outlines, fantastic imagery, no wonder this piece is regarded as one of the best examples of Symbolism. This piece looks like poetry by paints.
---
Museum of Modern Art Practical Information
---
Floor Plan
MET Museum of Art
• Level 1: Lobby, MoMA Store, Restaurant, Art LAb and Sculpture Garden.
• Level 2: Contemporary Galleries, Prints and Illustrated Books, Media, Special Exhibitions, Cafe and Store.
• Level 3: Architecture and Design, Drawings, Photography and Special Exhibitions.
• Level 4: Painting and Sculptures II - Jasper Johns, Yayoi Kusama, Roy Lichtenstein, Jackson Pollock, Robert Rauschenburg, Mark Rothko, Andy Warhol and others.
• Level 5: Painting and Sculptures I - Paul Cezzane, Frida Kahlo, Henri Matisse, Piet Mondrian, Claude Monet, Pablo Picasso, Vincent Van Gogh and others.
Timings
Open daily from 10:30 AM to 5:30 PM
Friday and Saturday, open until 9:00 PM through December 30
Getting There
11 W 53rd Street, New York
The nearest subway station to the MET is the 50th Street Subway Station on the Blue Line.​
Rules and Regulations
• All large items (greater than 15" x 11" x 5") will be checked, including large umbrellas.
• No outside food and beverages are allowed inside.
• No talking on the cellphone in the galleries.
• Sketching is permitted in the galleries - pencil only. No pen or ink.
• No flash photography, video cameras or tripods allowed.
---
Museum of Modern Art Insider Tips
---
Kids Special - Children below 16 years of age may enter for free. Additionally, the museum has curated a unique experience for kids. Several free Activity Cards are available for kids to use across the museum. A dedicated space, The Art Lab, allows families to get together and create their own artworks.
MoMA Stores - Known world over for the aesthetic look of their products, the MoMA stores houses designer items you won't find in many other shops. Take a look at their wide selection of books, designer objects, jewelry, furniture, clothing and more on your visit to MoMA.
Top to Bottom - The best way to see the museum is from the top floor to the bottom. The fifth floor houses the Painting and Sculpture Galleries, the fourth floor houses the more recent masterpieces. The temporary collections are on the most crowded floors.
Afternoon Visits - If you come in the afternoon (after 3 PM) we recommend going from the first floor to the top. This allows you to see the main highlights before closing time when there will be less people in the viewing rooms.
Practical Details - The museum performs a thorough security inspection of your belongings. We suggest leaving the big bags and rucksacks at home. All galleries and facilities are wheelchair accessible which are available in the checkroom free of charge. You may photograph the museum for personal use only in the collection galleries, however, no flash, tripods or camera extension poles are allowed.
Audio Guide - Your tickets come with an audio guide.Be sure to make the most of it; you're guaranteed to learn something fascinating.
---
Ready to head to the Museum of Modern Art?
Get your Museum of Modern Art tickets here, or check out other museums in NYC here.
---
The post Witness The Pinnacle Of Avant Garde Art At The Museum of Modern Art NYC appeared first on Headout Blog.