In May 2019, a convoy of my old housemates travelled to a little French village called Eymet for the Borthwick Wedding. The Borthwicks had also both, at one time or another, called 181 Burton Road home. For one week, this delightful little Pink Shuttered farmhouse became our base for nibbling on charcuterie meats and smelly cheeses, pool lounging and quaffing Bergerac wines.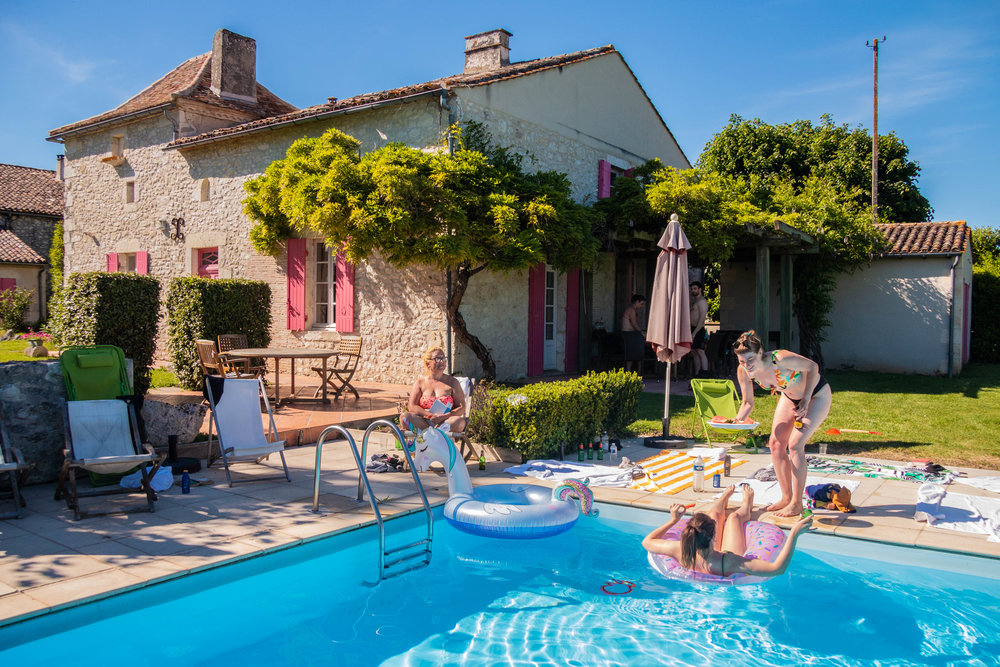 There were daily trips to the boulangerie for our morning croissant dose and alfresco candlelit dinners. This was all very refined until the gang headed for drinks in the village where merry schemes were concocted (such as the egging of the local foi gras factory), which disappointingly didn't come to fruition.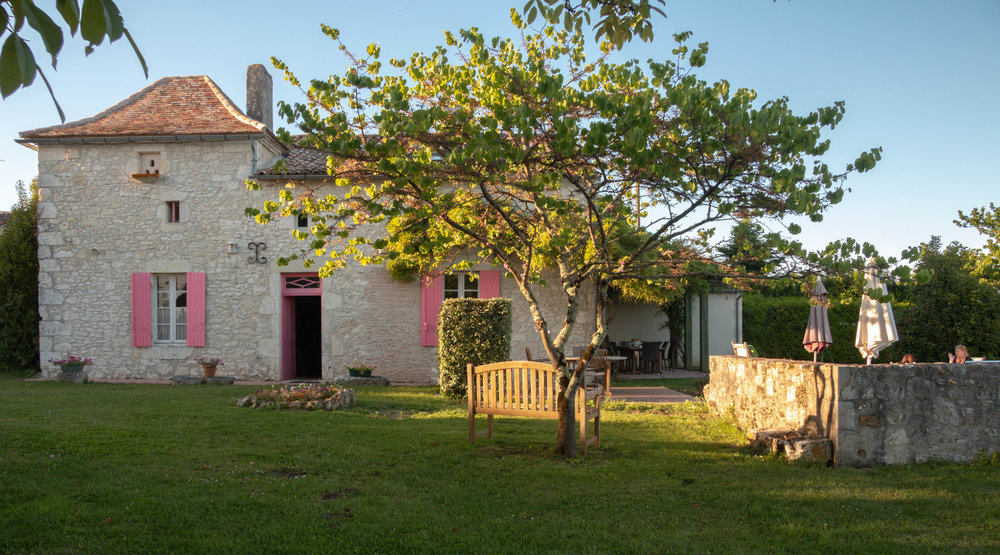 Our pink shuttered heaven was the poor relative of the wedding venue, a blue shuttered mansion, which was also housing the wedding party. After arriving unfashionably early in a taxi belonging to Eymet's one and only taxi driver, we (successfully) willed the rain to stay away and not ruin the day. Roll on 14 hours forwards, the Borthwicks were wed, there had been some shoulder rides, suspicions had been aroused that one of our group was pregnant with her poor partner, who had been drinking for two, in an elaborate plan of deception drinking for two formerly behaving like a unicorn and now legless. Finally the party screamed its way into the bar area to the r'n'b tunes of the noughties, legs onto bar stools with decorations plucked from the wall now decorating heads!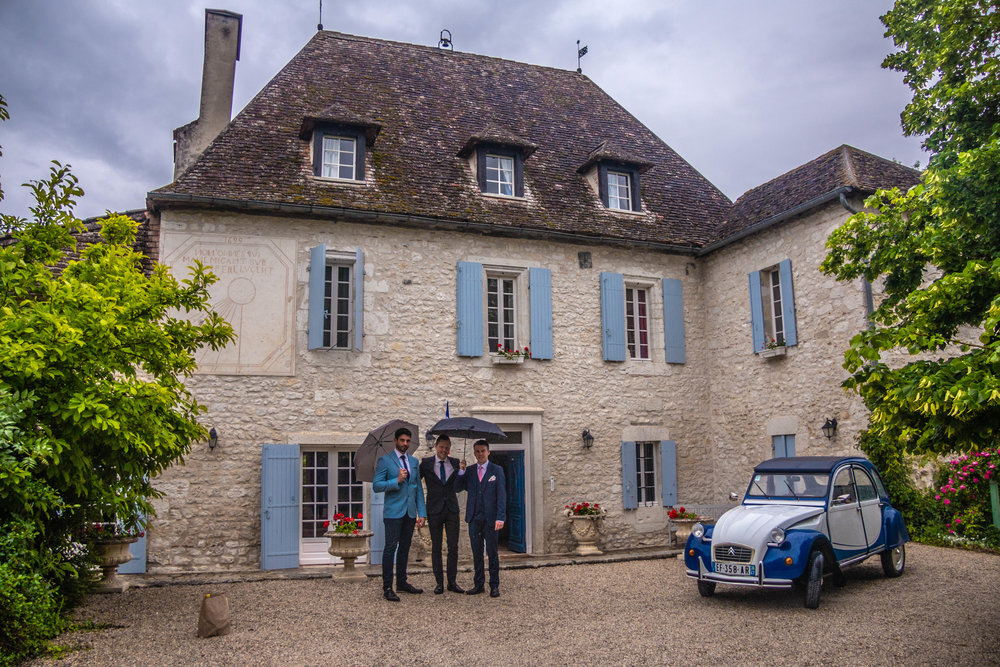 Another scorching day was spent with the very laid-back Alex from Bergerac Wine Tours, with Chateau de Panisseau the standout vineyard for me of the three we visited!
But then the weather turned to shit! Do not let the photograph bottom left fool you; this was just the calm before the storm on our day trip to Bordeaux.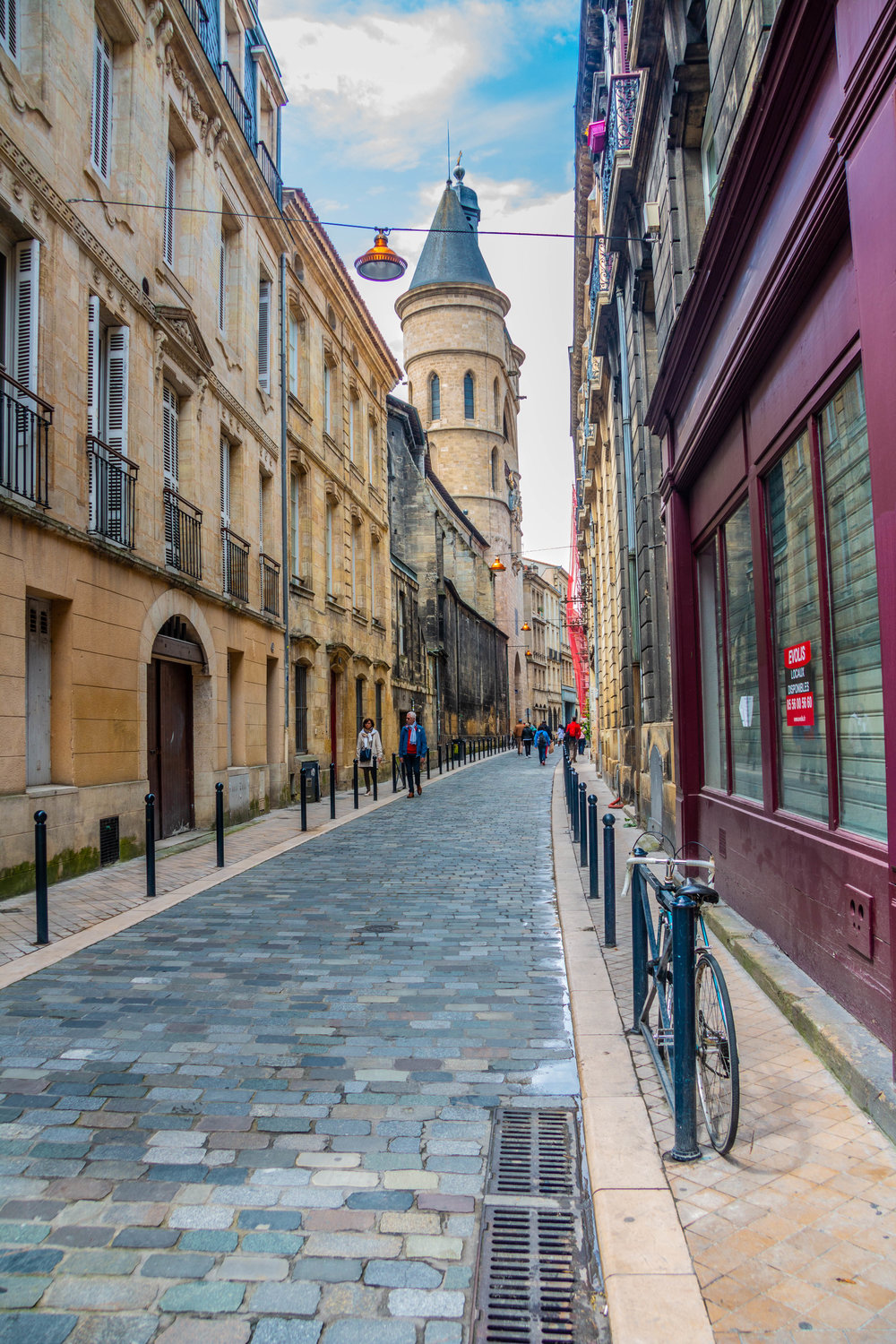 We were determined not to be beaten by the rain and so with hoods up and waterproofs on, we stubbornly marched on with the most miserable self guided walking tour of Bordeaux (delivered very enthusiastically by Rose!). My best moment of the day was without doubt returning to the car, switching the heating on and taking my wet shoes/socks off.