I have been meaning to post some Photographs of the homeland for quite some time. In fact, these images have been knocking around on a memory stick gathering dust in a backpack since 2017 - 2018.
Beauty is not a word I would usually associate with Manchester; 'Northern industrial grit' seems more appropriate though the city is rich in culture and history and is now experiencing a renaissance in terms of investment and gentrification. Every time I would set about capturing in photograph the places I would pass each day, I would get distracted by the allure of more exotic weekend or holiday destinations.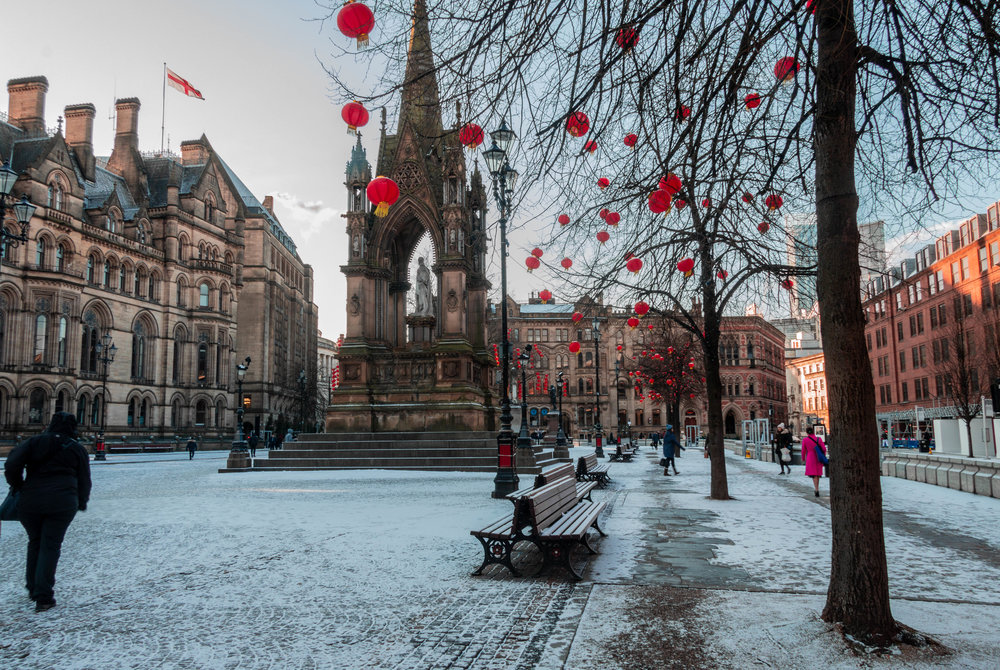 That was until one freezing February morning as I rushed along the cobbles of Albert Square on my commute to the office. The lights and lanterns strewn up outside Manchester Town Hall as part of the Chinese New Year celebrations looked made the city look uncharacteristically pretty! So the next day, before the ice had thawed, I came armed with a camera and took a few photographs before the working day could begin.
Below is a selection of photographs taken of wall art on a mooch around some of my old hoods after I returned to live in my beloved Manchester.
BURTON ROAD, WEST DIDSBURY
NORTHERN QUARTER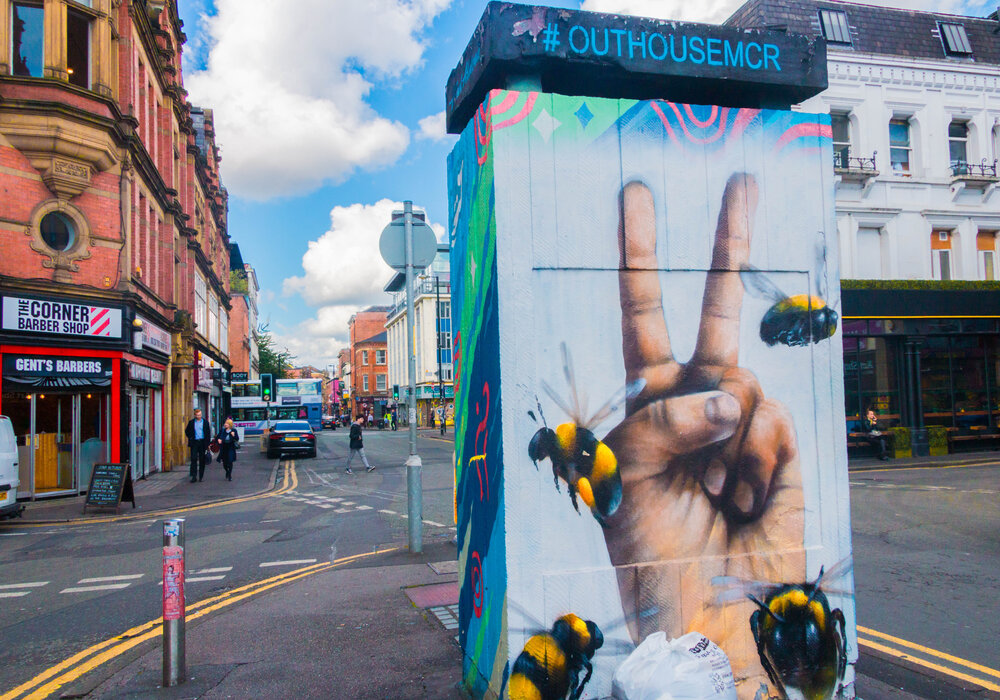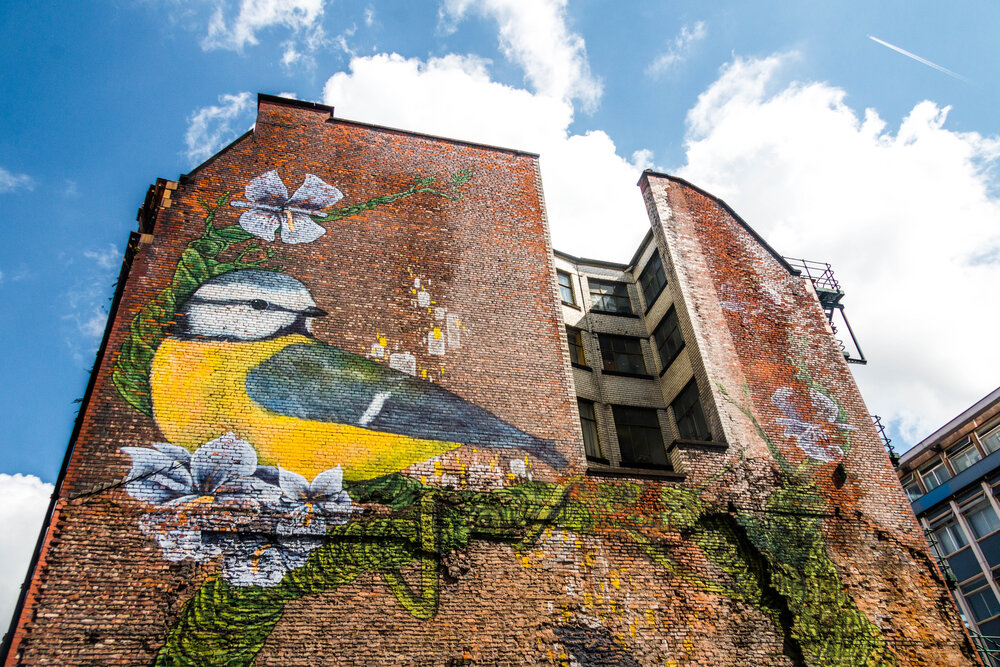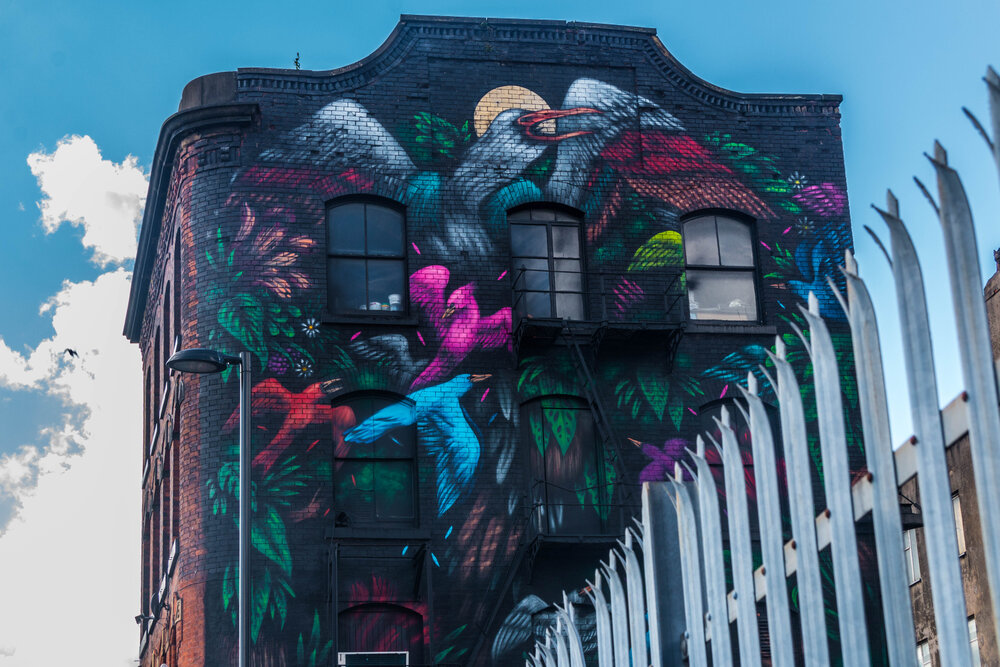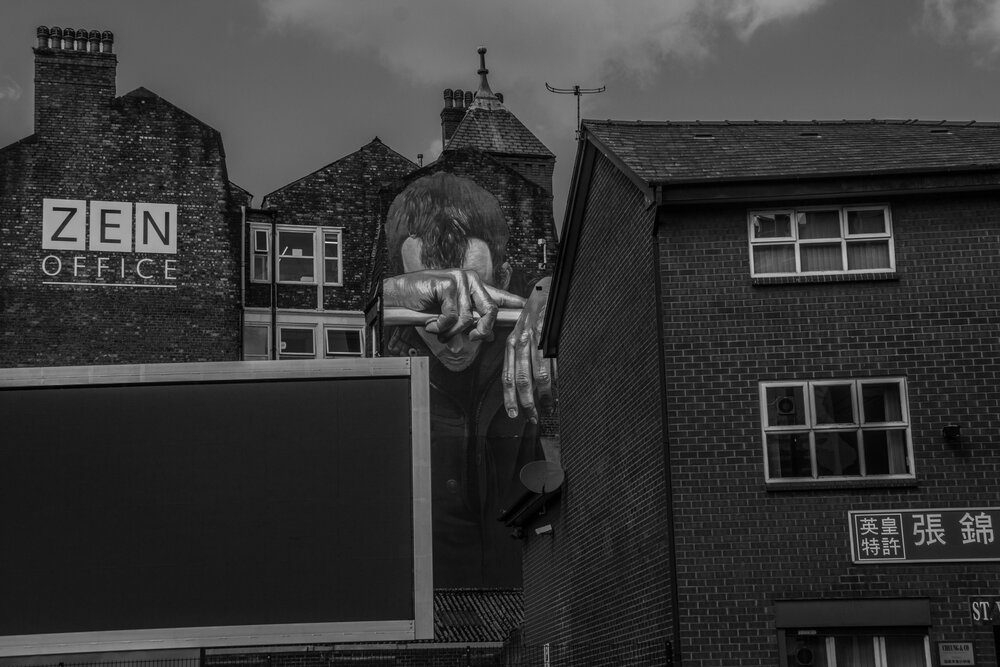 GREAT ANCOAT STREET, ANCOATS