Lakeland is what the locals call the Lake District in Cumbria. Since my return I tried to visit the Lakes at the weekends as much as possible. The first trip was in November when I stayed in a lovely air bnb farmhouse at Hawes Farm in Broughton Mills.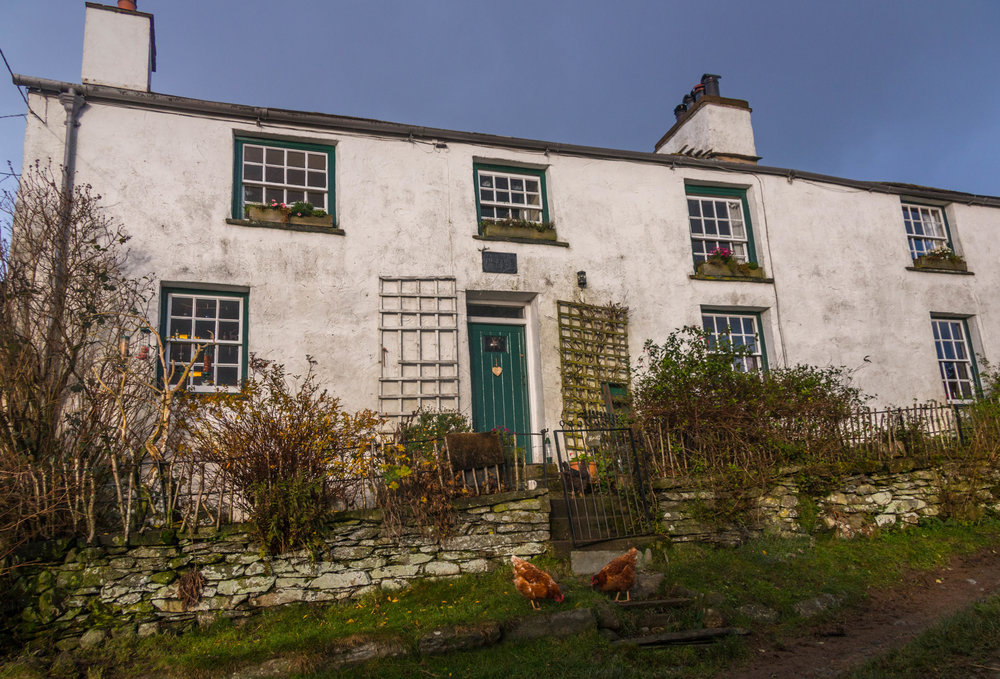 I didn't spend a lot of time on the farm (although would have loved to stay longer). Much of the time was spent bombing around the country lanes in the Fiat Seicento and catching rainbows in between showers.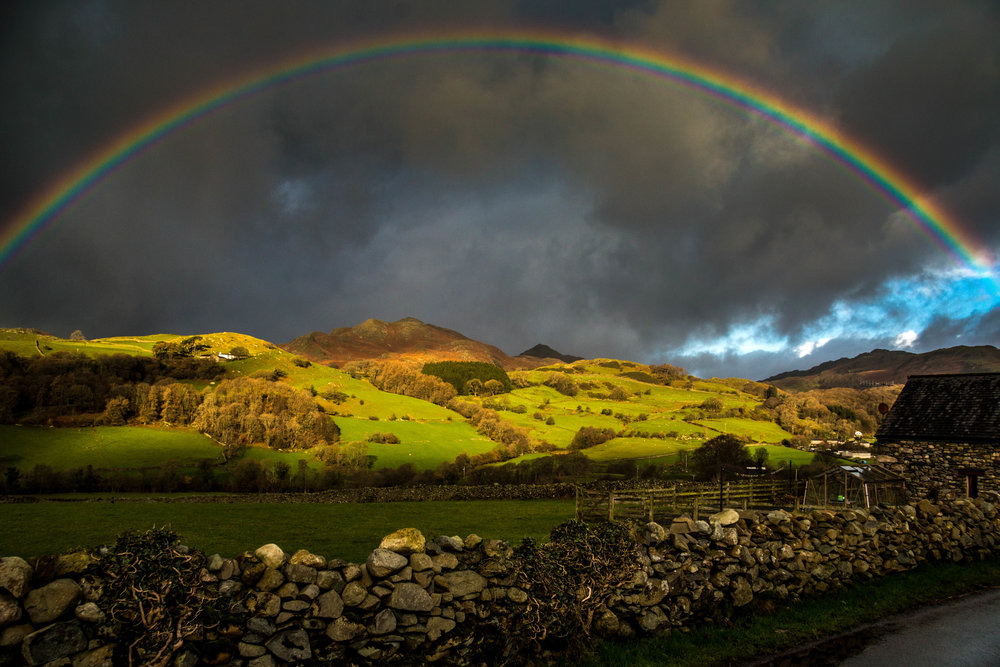 There are some amazing passes that cut through the mountains including Honister, Kirkstone, Hardknott, Whinlatter and Wrynose but even in the countryside, we couldn't escape traffic jams. In November the frost hadn't yet arrived but December and January bring treacherous conditions.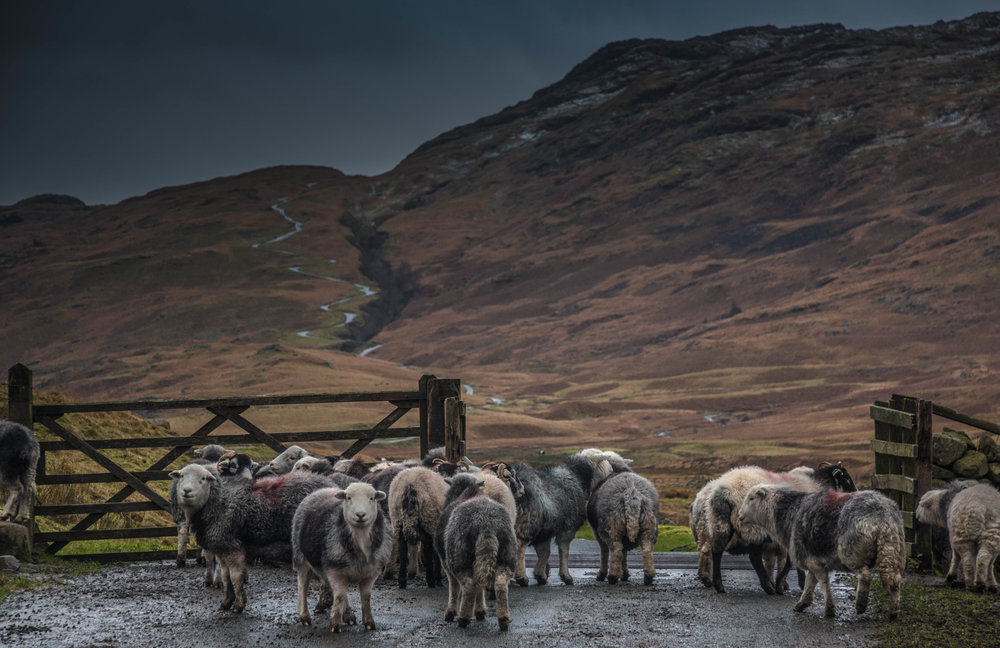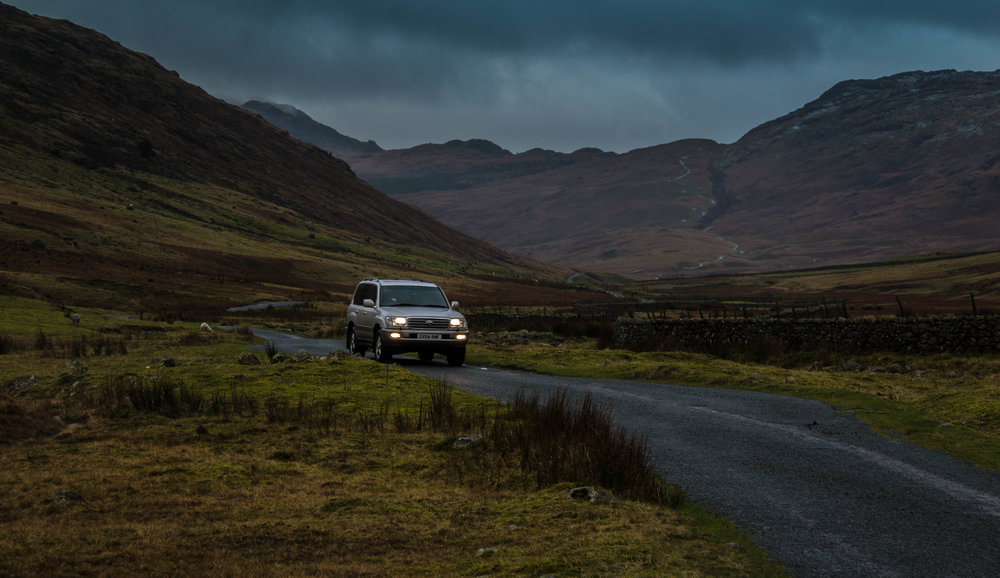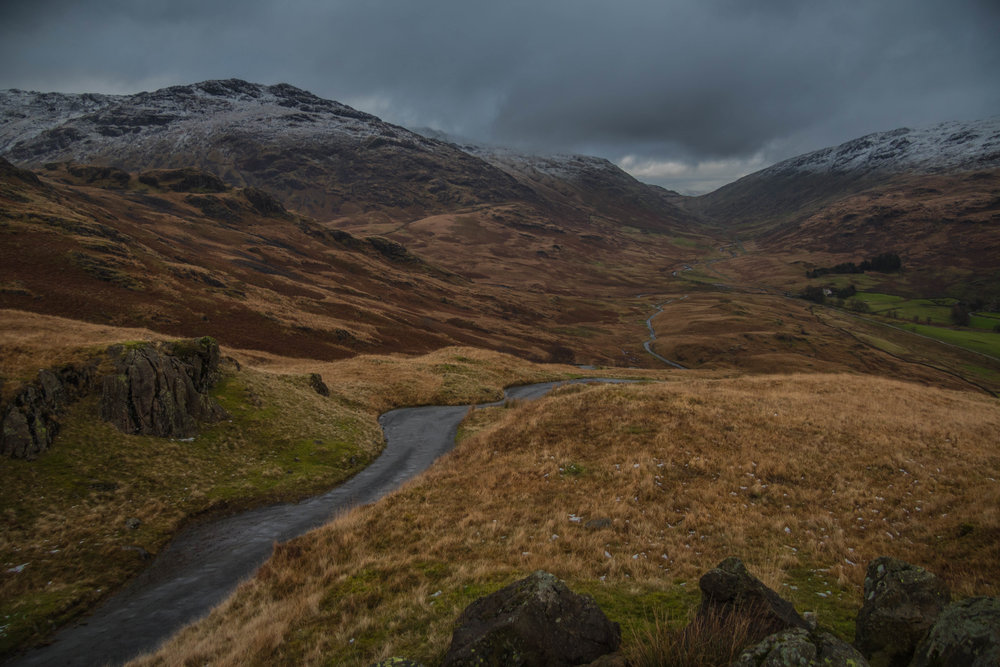 Since wedding saving began, air bnb weekends were a luxury that were put on hold in favour of day trips and hikes.
WASDALE
This is my favourite area of the Lake District, located in the wild West. I like it for its rugged terrain, reminiscent of the Scottish Highlands and its glacial lake, Wast water. It's also on the doorstep of England's highest mountain, Scafell Pike and indeed one of the routes up starts from here.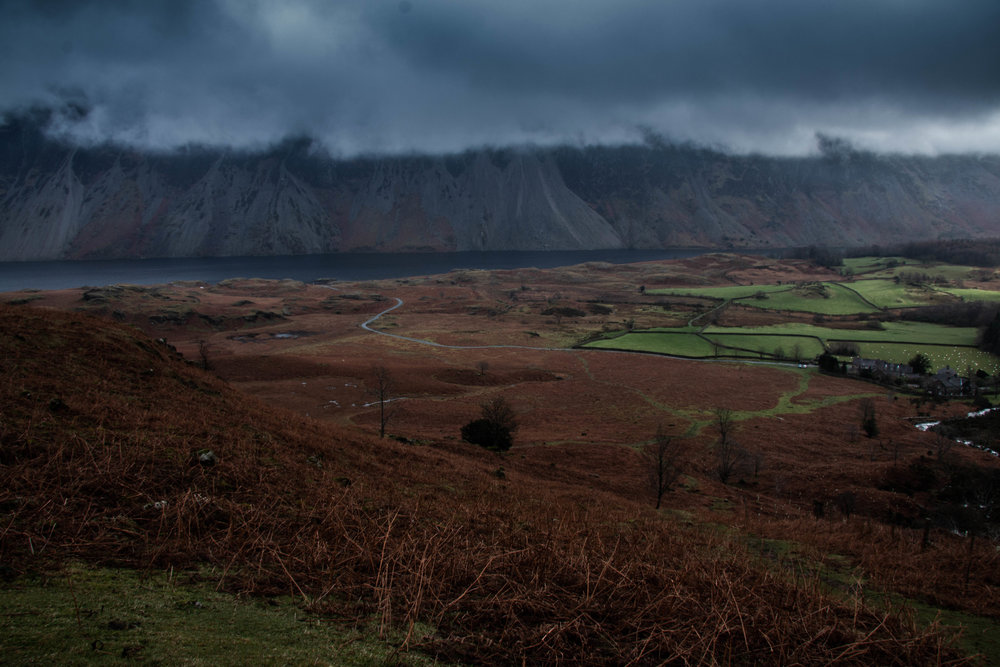 HAYSTACKS
This is a good hike that can be done all winter without the concern of falling off a ridge. It is a circular walk starting from Buttermere.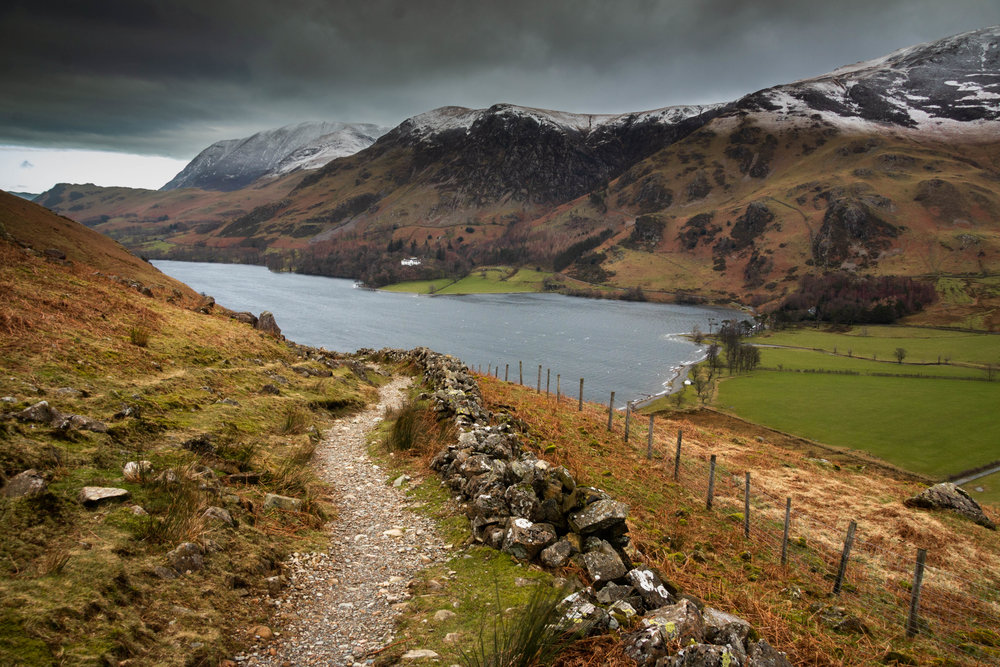 That being said, the tops are very slippy underfoot, the strong winds are arctic and the paths are obscured by ice. We managed to get lost for a while before figuring out the route.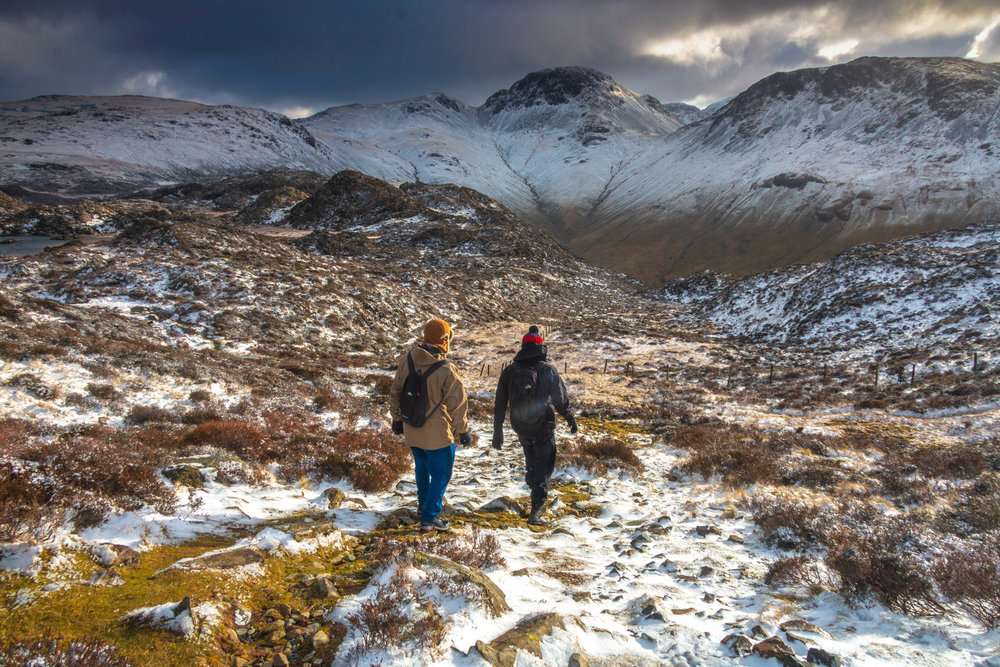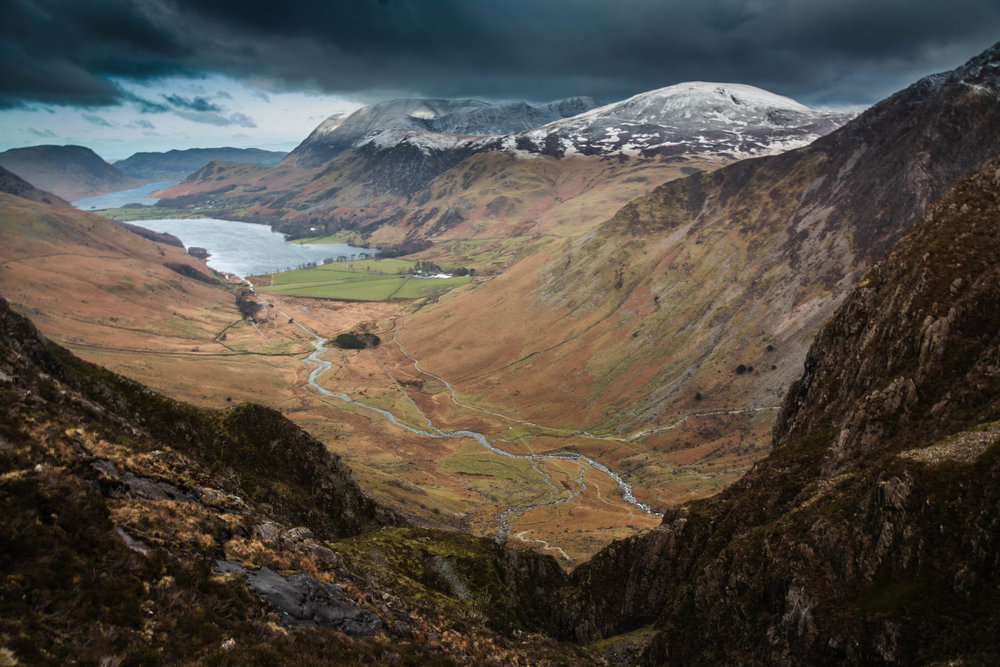 STICKLE TARN IN LANGDALE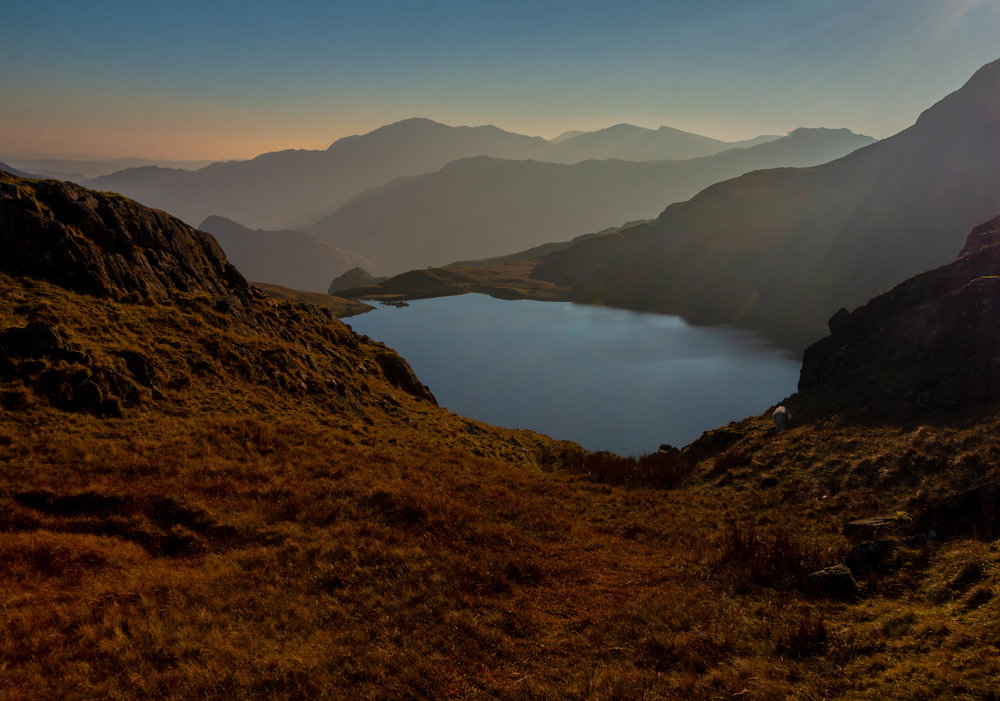 A tarn is a small mountain lake. The Lake District is full of them but Stickle Tarn is the best for me. I enjoyed a sandwich here before a whippet puppy jumped on my head (for the sandwich).
These photographs of Stickle Tarn were taken in October when there are some bright sunny days to be had.
RIDDENDALE RIDGE IN HAWESWATER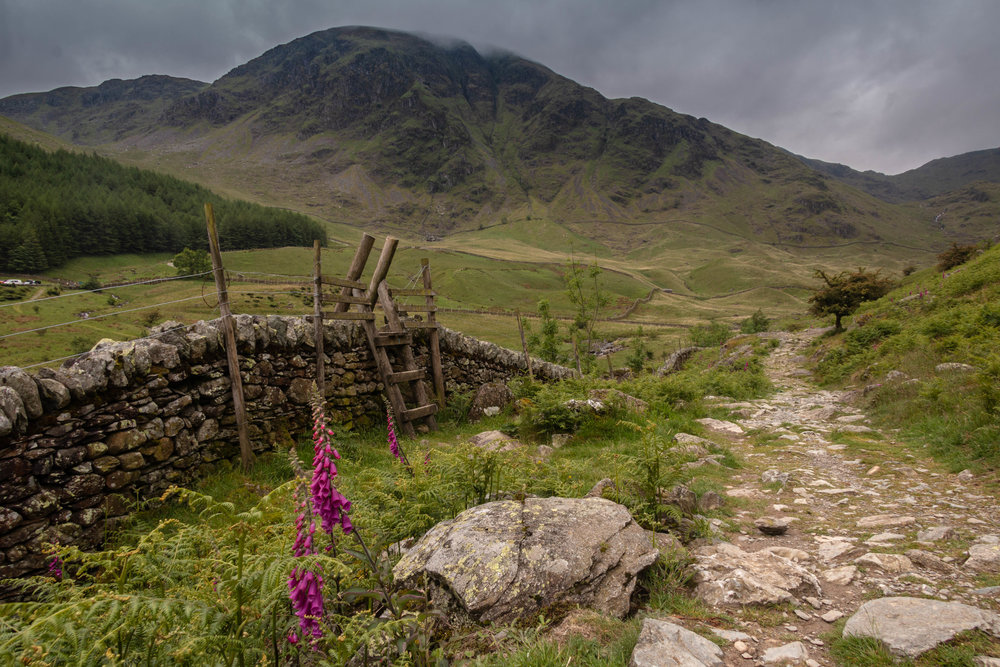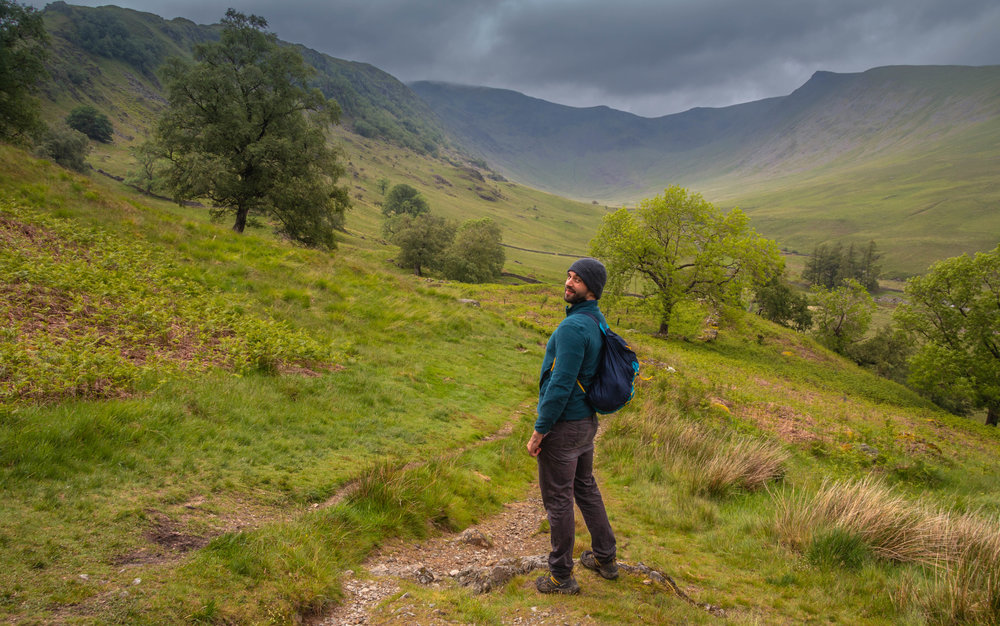 You won't see any tourists on this route - this was a tip off from Lakeland local and long time dog walker, Frank!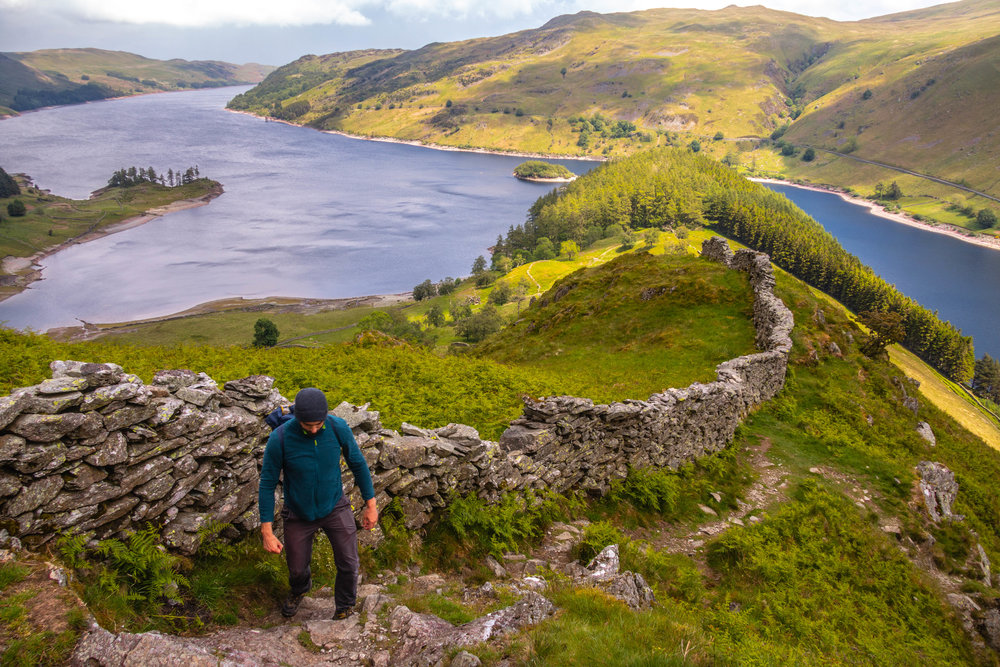 The ridge rises first above Haweswater Reservoir and then above a tarn…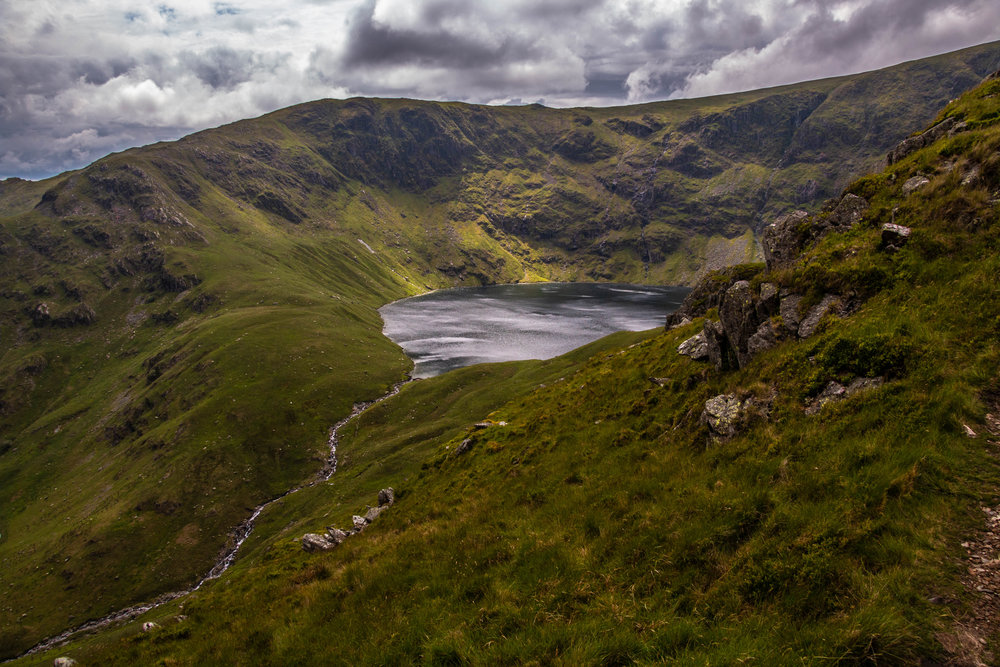 and up to High Street before looping back along a circular route.