June 2018 - I had promised my mum when I took her on a road trip that there would be some serious driving involved. Not sure she was prepared for what I had in store for her but I am sure that she enjoyed the first couple of hours at least. That was before forest fires meant we had to take a massive detour and as the journey chugged on we drove in pitch darkness, which was only occasionally disturbed by the sight of eyes scurrying across the road caught in the headlights or a rapidly flowing river hugging the highway. After hopping off the ferry from the Sunshine Coast the first pitstop was Brandywine Falls.
I had frequently stopped here en route to Whistler, however these epic falls never ceased to amaze me. I heard off the grapevine that it is possible to scramble down to the foot of the waterfall and I have seen photographs taken from the bottom. Unfortunately, I never did pluck up the courage to venture down there as a bear family including cubs was rumoured to live down there and I didn't fancy getting stuck down there and ripped to shreds by an angry mum.
On this occasion, I was wowed by the rainbow prism down by the rushing water. A short amble from the falls is a viewpoint over the valley and the luminescent Lake beyond.
Further along the Sea to Sky highway and then some is my personal favourite, Joffre Lake, a lake which has featured previously in this blog! It had long since been my modus operandi to take every visitor I had to this crowd pleasing lake and of course, only the best places would do for mum. Mum was amused by the yelps of the dipper writhing uncomfortably in the glacial waters! I only took mum to the first and closest lake as there wasn't time plus it was necessary for me to use this beauty as a distraction from the long journey ahead, which I knew she would not be so keen on.
The next 8 hours (10 hours in total) were a struggle, as we battled against drooping eyelids and the pitch black of the country roads, which we were unaccustomed to as city dwellers! Altogether the drive was pretty scary in the knowledge that should a moose step out into the highway, we would be in a real pickle. With hindsight it would have been better to split the journey over two days, perhaps stopping in Wells Gray Provincial Park to see Helmcken Falls and boost our chances of seeing a moose.
We arrived in Jasper National Park in darkness. By the time mum had taken in the amazing views, the previous day travelling was a long and distant memory …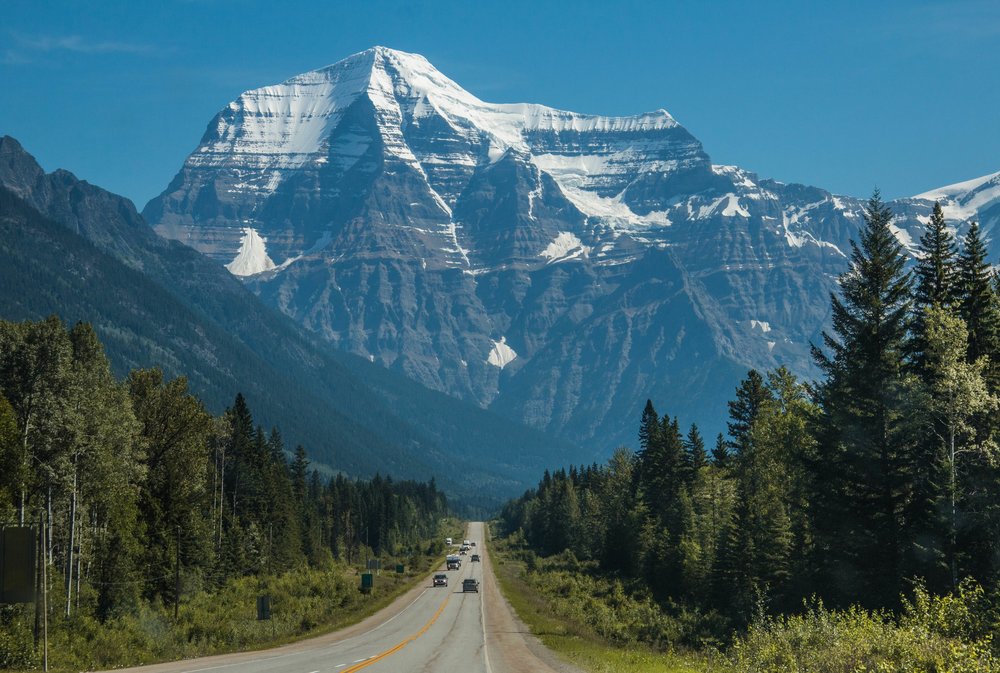 as we whizzed through the mountains spying wildlife!