Club 1 Hotels is a promising tool to add to your Hotel-booking Swiss Army knife—at least in the short term.
It works by offering a paid membership program to access discount rates but, for now, there is a free trial period—which is generous, at one year—for Point Hacks readers to check it out.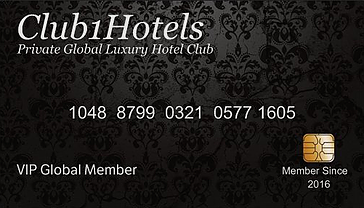 Register for a Club 1 Hotels free one-year trial membership
Join Club 1 Hotels →
Point Hacks offer
You can choose between two exclusive offers for Point Hacks readers—a free one-year trial membership, with $25 USD off your first booking of $250 or more: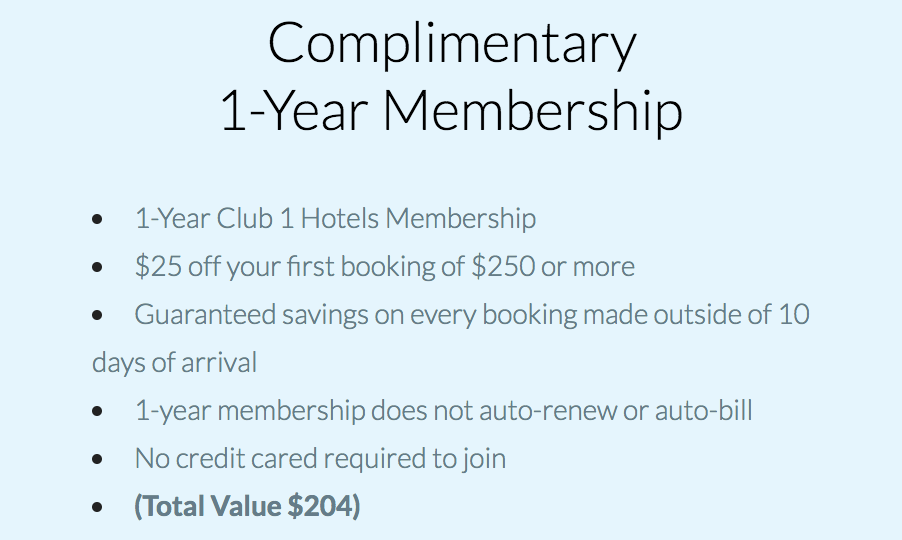 or a lifetime membership for $695 with 25,000 bonus frequent flyer points (that's 5,000 extra miles on top of what Club 1 Hotels usually offers).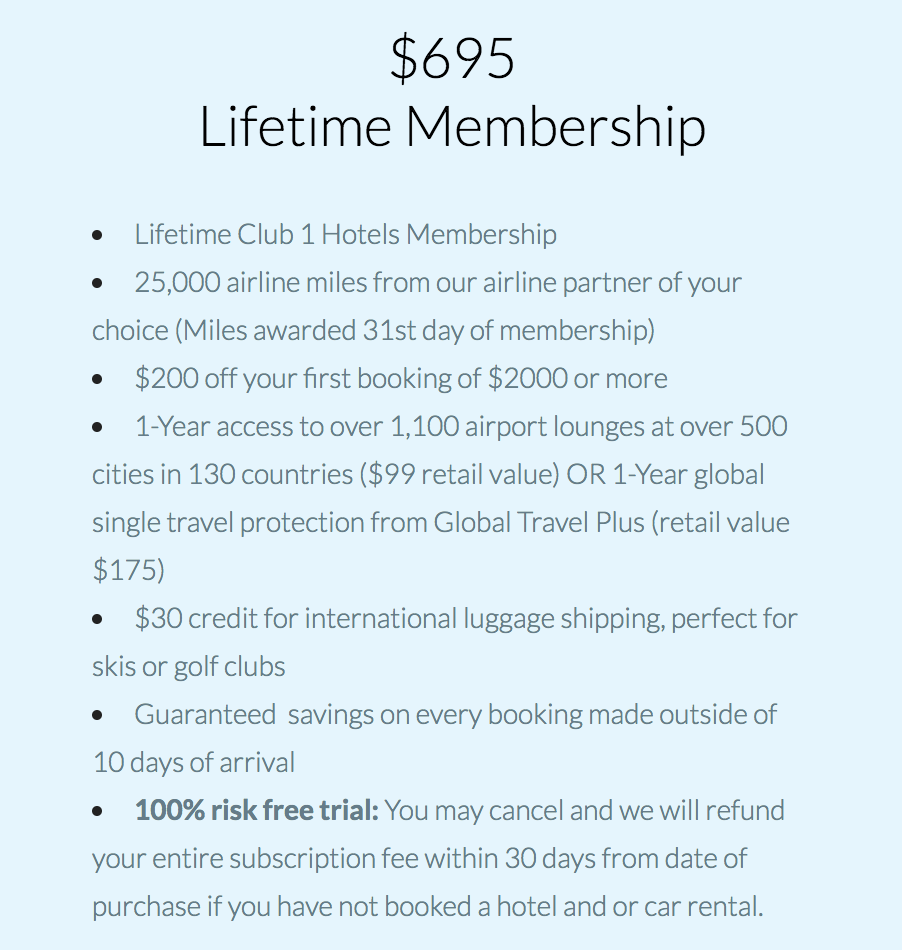 For New Zealand-based travellers, we'd suggest Alaska Airlines Mileage Plan or United MileagePlus miles as the most common choices.
The bonus miles would leave you 5,000 miles short of a one-way Business Class redemption with Cathay Pacific between Auckland and Hong Kong.
With AAdvantage, you'll find yourself with enough miles to fly Business Class on Qantas between Auckland and Perth.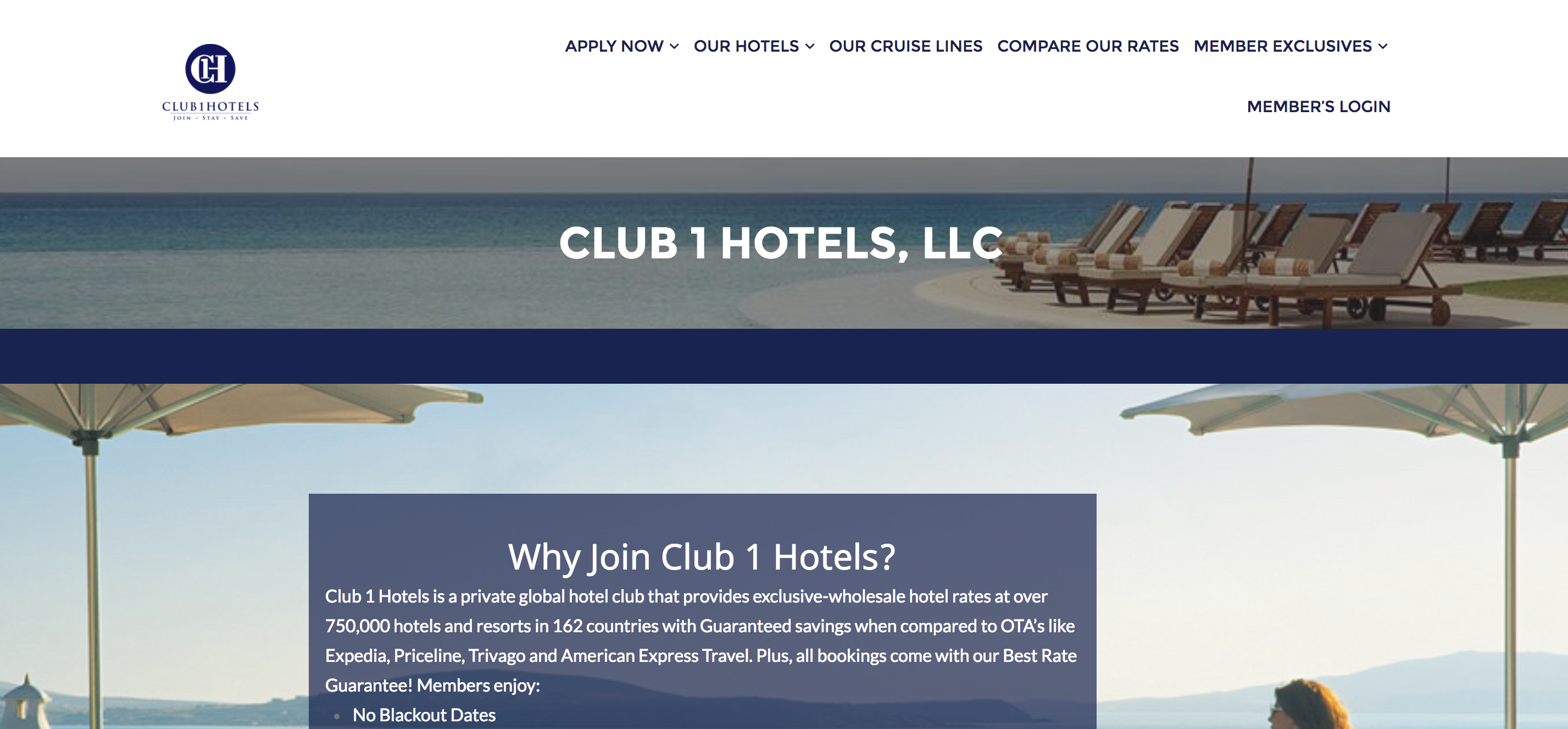 Club 1 Hotels also offered a one-year free trial membership to our readers in October 2016.
Point Hacks earns a commission from this partnership, however, we still look at the advantages and disadvantages of this program in this guide for you to make an informed decision.
How Club 1 Hotels works (or gets away with it)
Because Club 1 Hotels is a membership site, they aren't held to the usual agreements that require online travel agencies (OTAs) like Hotels.com to offer the same price as the hotel.
One way for OTAs to reduce the price is through the use of loyalty programs, like Hotels.com Rewards or Expedia+—but you usually won't get large pure discounts on the headline room rate compared to what the hotel is offering.
Because of the membership aspect of Club 1 Hotels, they can trade off the commission they would otherwise earn from a booking, offer a discount instead, and require a membership fee for access.
Club 1 Hotels claims a broad range of 3-, 4- and 5-star properties on their books, which looks to be the case.
Is it worth it?
I ran five test bookings to compare prices and the results varied across the properties, with the highest saving being a 20% discount and the biggest markup 60%.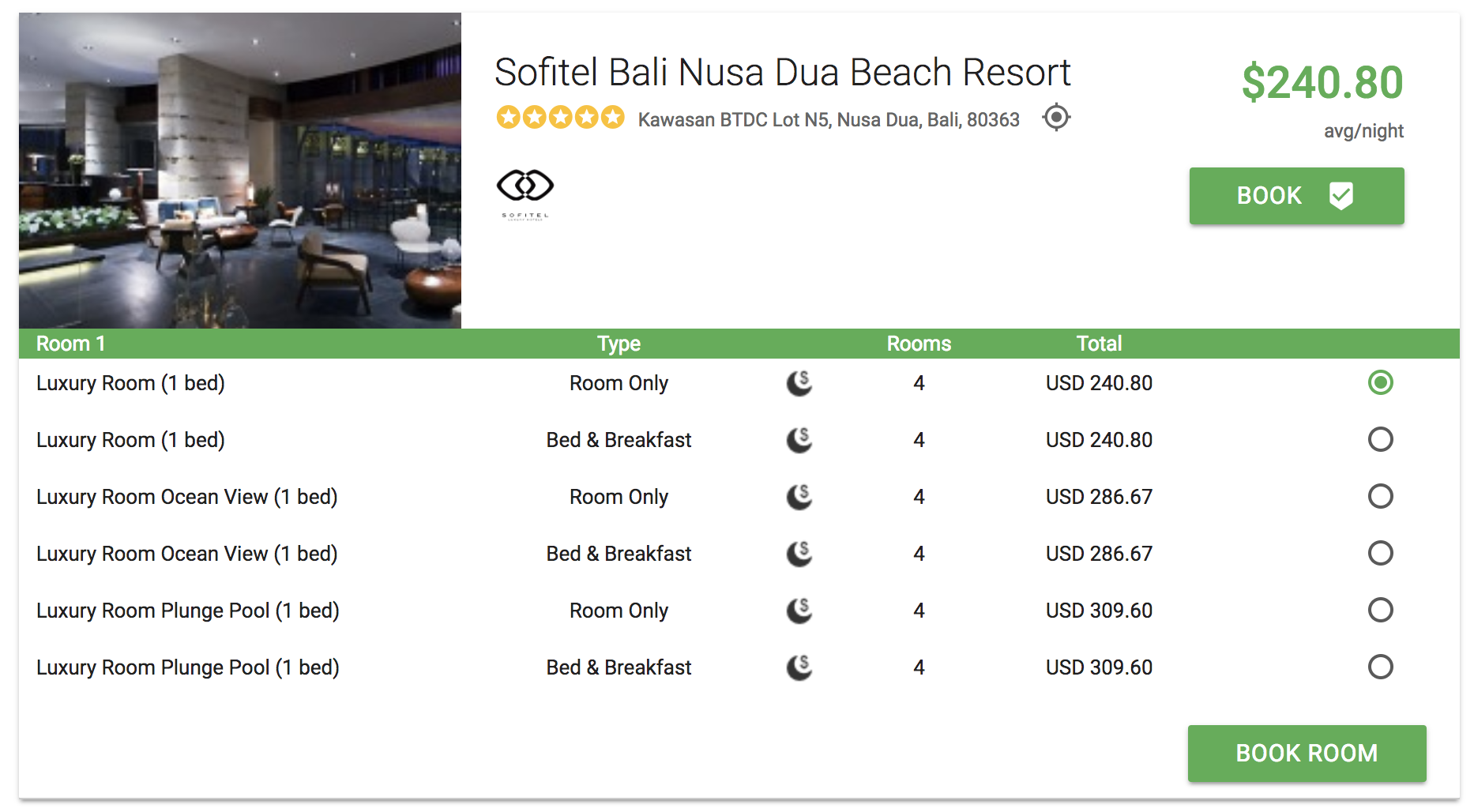 You could potentially find a slightly better rate by using OTA discount codes, using Hotels.com Rewards and other tactics like cashback to push the cost down.
If you have any hotel bookings to make in the near future, it is worth signing up during for a free trial and giving Club 1 Hotels a run — hopefully you could get some savings.
How the guaranteed savings offer works
If you find a better rate (refundable or non-refundable) elsewhere for the same hotel and room type—which I did in two of my five searches—Club 1 Hotels will beat that rate by:
$10/night at 3-star hotels
$20/night at 4-star hotels
$25/night at 5-star hotels
You need to email [email protected]om and they claim to confirm your booking the same day.
Note that reservations within ten days of arrival are excluded from the guarantee policy.
Downsides to Club 1 Hotels
These are the key things to be aware of:
I found the usability of the site a bit fiddly to find rates and booking terms for easy comparison—my assumption is that most rates are prepaid—but you can filter between prepaid and paid at the hotel (which would usually be refundable)
These are wholesale rates, so you won't earn points or stay credits towards elite status
and, depending on the individual property, your elite status may not be recognised for benefits like room upgrades
Make sure you click through to the booking page to get the accurate price as the taxes and fees are not displayed on the results page
All pricing is in USD, so you'll need to do some foreign currency exchange maths to figure out comparative pricing, remembering to factor in any credit card fees for overseas transactions
We have not had a reason to test their customer service
There is no mobile site or app
How to join and check pricing
Club 1 Hotels are offering a free one-year trial membership to Point Hacks readers.
Start by signing up here →
Once you are registered, you can log in here
You then get into their search flow, where you can input a city and hotel name (or partial name) to filter results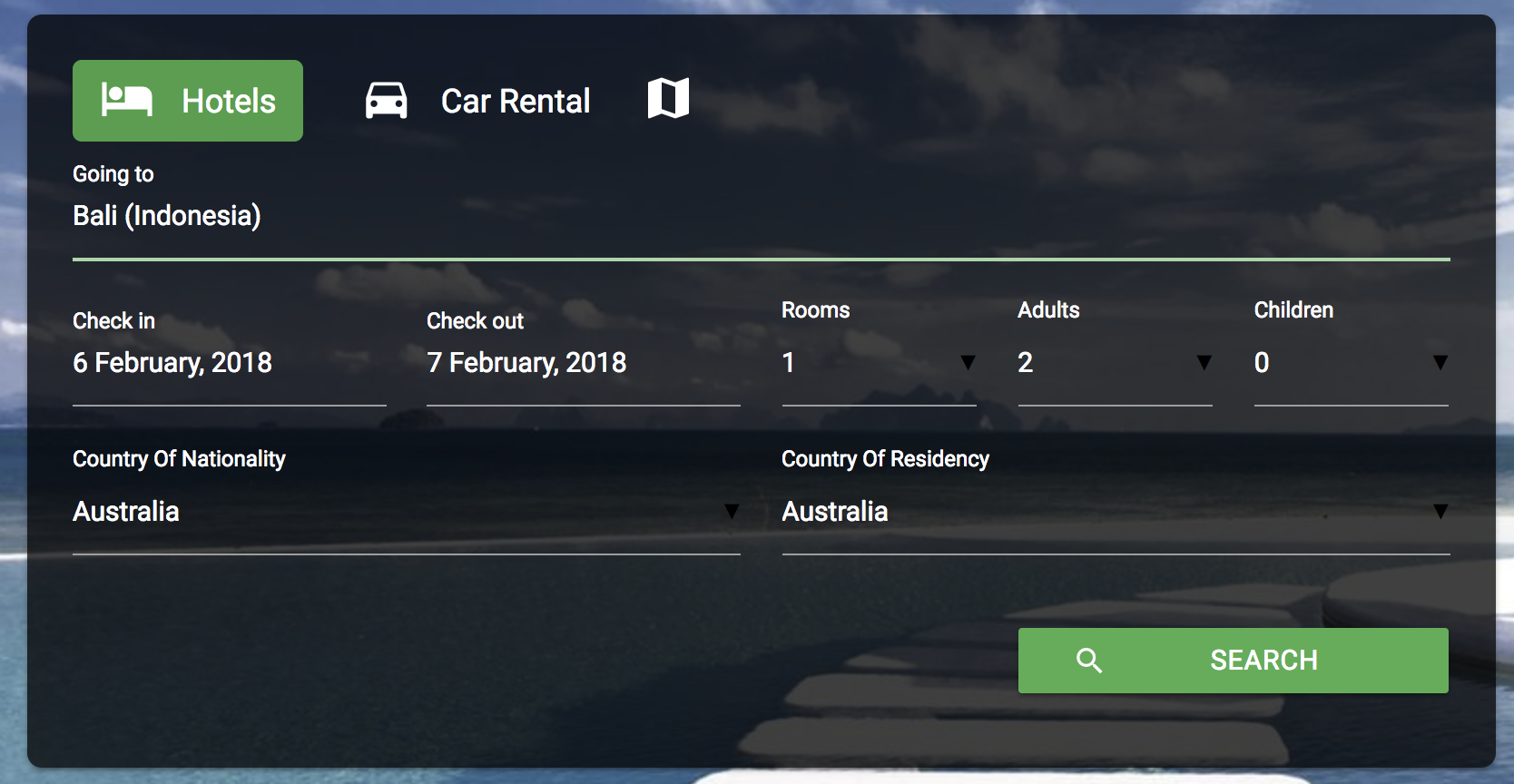 Summing up
If earning hotel loyalty points and/or having elite status are not important factors for you, then signing up for a free Club 1 Hotels trial membership for one year in order to compare its wholesale rates to what you can find by booking directly or through an OTA could make sense—as long as you don't mind adding another price comparison point into your research.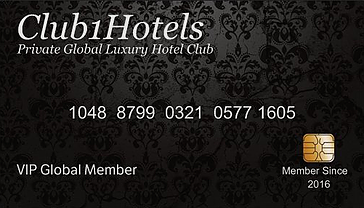 Register for a Club 1 Hotels free one-year trial membership
Join Club 1 Hotels →