Hilton Hhonors points are a useful major points currency to consider if you have an affinity for the Hilton Hotels chain.
In this guide, we cover key hotel locations, Status benefits, transferring points between programs, and how to get the best value from earning and redeeming HHonors points.
---
Locations
Hilton has a massive global reach of hotels with its ten hotel brands, including 14 in Australasia.
Travel Is Free has this fantastic map of Hilton Hotels (current as of August 2016), colour-coded according to points category:
Source: Travel Is Free
---
Status
HHonors offers four status tiers in the following order (from lowest to highest): Blue, Silver, Gold and Diamond.

You can find more information about the status tiers and benefits on the HHonors website.
It's worth it to join the program just to get free internet and late-check out (where available).
Then, if you hold Silver or above, you'll get the fifth night free on award redemptions of five or more nights, which comes in handy for longer stays.
If you have Gold, you'll start getting into free upgrades and breakfasts, with Diamond members enjoying Executive Lounge access.
HHonors Blue
Requirement: just enrolment in the program
Complimentary Internet
Late check-out (where available)
Express check-out
HHonors Silver
Requirement: 4 stays or 10 nights
In addition to Blue benefits:
Fifth night free for Standard Room Reward stays of five nights or more
Complimentary access to fitness centres
15% points bonus
HHonors Gold
This is the one to aim for – it's where the tangible benefits start to be seen.
Requirement: 20 stays, 40 nights or 75,000 HHonors Base Points (or see automatic status with credit cards below)
In addition to Silver benefits:
Complimentary room upgrade (where available) at Hilton Hotels & Resorts, Waldorf Astoria, Conrad, Curio, DoubleTree and Canopy properties
Complimentary breakfast for two at Hilton Hotels & Resorts, Conrad, Curio, DoubleTree and Garden Inn properties
25% points bonus
HHonors Diamond
Requirement: 30 stays, 60 nights or 120,000 HHonors Base Points
In addition to Gold benefits:
Guaranteed room availability when bookings are made at least 48 hours prior to arrival
Executive Floor Lounge Access at Hilton Hotels & Resorts, Conrad, Curio and DoubleTree properties
50% points bonus
Get Gold status with these credit cards and frequent flyer programs
American Express Platinum Charge
You'll automatically get HHonors Gold status if you are an American Express Platinum Charge cardholder.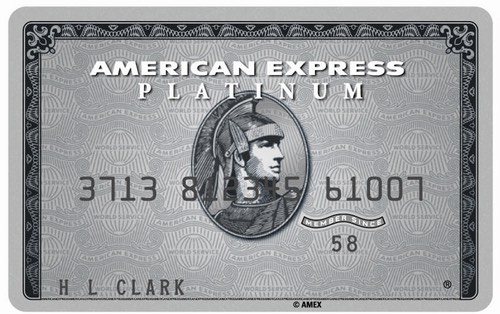 The Amex Platinum Charge has a 100,000 points sign-up bonus until 31 January 2017
Find out more →
Macquarie HHonors Visa Card
This $295 annual fee card offers instant HHonors Gold status and an upgrade to Diamond status if you spend $40,000 in a calendar year.
You'll also earn 4 HHonors points per $1 spend on Hilton properties, and 1 HHonors Point per $1 on anything else.
In our opinion, the earn rate and redemption value you can get from frequent flyer-linked credit cards (like the cards from American Express and Citibank mentioned here) generally derive greater value per point than that which can be earned on the HHonors Visa card.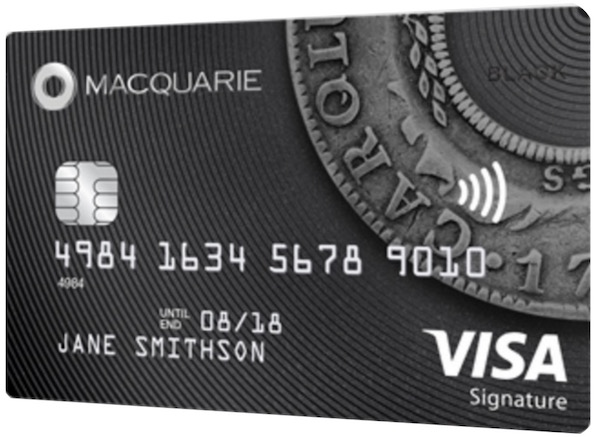 Read our Macquarie HHonors Visa Card guide here →
Find out more →
Citi Prestige Visa Infinite fast-track opportunity
If you have a Visa Infinite card – and we only have one of these cards here in Australia, the Citi Prestige Visa Infinite – you can reach HHonors Gold status if you book directly with Hilton and complete two stays or four nights at Hilton properties within 90 days of registering for this promotion, which expires on 31 December 2017.
You'll get Gold status through the end of 2018.
You can get more information here.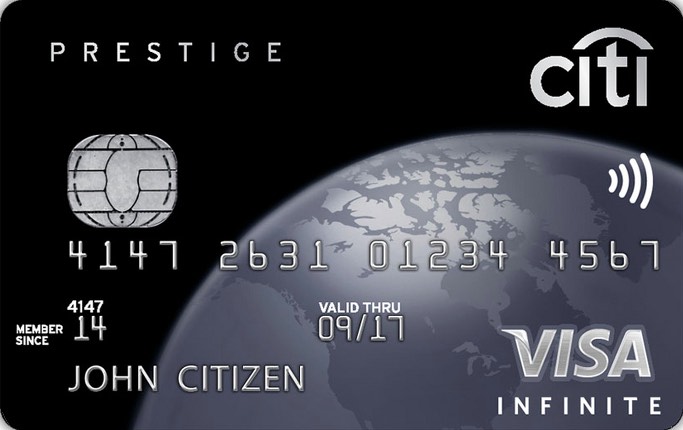 Read our guide to Citi Prestige here
Find out more →
Velocity Gold
If you are a Velocity Gold member, you can choose between Gold status with either HHonors or IHG Rewards. We recommend the former as IHG Gold doesn't really offer many benefits.
Note that whichever you choose, you will only get for one year, and then you have to qualify within the hotel loyalty program to retain that status level (even though you may continue to hold Velocity status).
HHonors Status Matching
HHonors occasionally offers status matching from other hotel loyalty programs to try to attract your business. The most recent status match promotion was in June 2016.
---
Earning points with HHonors and airline programs
You'll earn HHonors points on your stay based on how much you spend, with a bonus of 15-50% depending on your status tier.
On top of that, a unique feature of the Hilton HHonors program is that it allows you to 'double dip' – you can choose to earn miles with your preferred frequent flyer program, or a bonus serving of HHonors points for each stay.
Most frequent flyer programs are partners, however, the following are the ones most relevant to travellers from Australia and New Zealand, with the earn rate for Velocity members higher than that for other programs:
Velocity (2 points per $1 USD spent)
Qantas Frequent Flyer (1 point per $1)
KrisFlyer (1 point per $1)
Asia Miles (1 point per $1)
British Airways Executive Club (1 point per $1)
Etihad Guest (1 point per $1)
---
Buying points
Points promotions from HHonors can represent good value for topping up points balances for specific redemptions, but these offers aren't usually great for using speculatively.
You can purchase a maximum of 80,000 HHonors points before bonuses each calendar year.
If you're a new member, there is a waiting period for buying points of either:
30 days after enrolment if your account reflects activity (a hotel stay or earning of points through a HHonors partner); or
90 days with no account activity

Read our guide to buying HHonors points here
Buy Hilton Hhonors Points here →
Transfer partners
Both American Express and Citi Prestige cards transfer points to the Hilton HHonors program at a 1:1 ratio.
Redeeming points
The HHonors redemption table is split into ten hotel categories, ranging from 5,000 up to 95,000 points per night. The points price also varies slightly based on the month of the year you are booking in.
You'll want to keep an eye out for hotels which are priced high in cash, but low in their category banding.
This program is one to take advantage of at the extremes – low category hotels that are otherwise a little pricey, or high category hotels that are super expensive if paid for in cash (think: The Maldives).
If you have time and travel flexibility and are looking for some real deals, here are a couple of links to hotels in the cheapest categories:
All 5,000-point hotels
All 10,000-points hotels
Here's a shortcut to seeing all of the Hilton Hotels in Australia and their associated points pricing.
The cheapest in Australia are the DoubleTree by Hilton Cairns and DoubleTree by Hilton Alice Springs, both available from 30,000 HHonors points per night.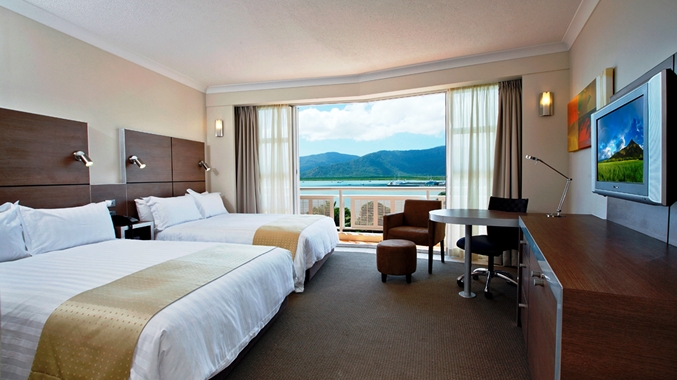 The Doubletree by Hilton Cairns
At a global level, you'll find some hotels which are in much cheaper categories if you look in less popular or cheaper destinations. You'll be able to see which category any hotel is in on their page on the hotel's page on the Hilton website.
Remember if you're a Silver member or above, you'll get your fifth award night free on stays of five nights or more.
Bear in mind that points bookings come with booking flexibility and free refunds, so make sure you factor that in your price comparison.
---
Current offers
You can find the full list of HHonors offers here.
Two current offers that are of note are:
Triple Qantas points on stays booked by 31 January 2017
5,000 bonus points for booking through HHonors app and paying with a Visa card by 31 January 2017
Summing up
If you haven't already, start by joining the program for free here.
The best value to be had from this program is by double dipping on any paid stays, choosing your preferred airline frequent flyer program to earn points. Velocity has a favourable earn rate, but Qantas, Asia Miles and KrisFlyer are all good options too.
When it comes to redeeming, you'll get the best value from redemptions at low category hotels as well as quite expensive ones, plus remember you will get your fifth night free if you are booking a longer stay and are an elite member.
To get Gold status, have a look at getting one of the three credit cards mentioned above.
And, as always, keep an eye on your inbox and the Point Hacks website for current offers and bonus points promotions from HHonors and other loyalty programs.
All images courtesy of Hilton and associated brands.