You've been practicing Yoga for a while now. Going to yoga class or following a yoga video a few times a week. You've started to understand the basic and most common poses, you're learning how to breath as you transition through each pose, and you've even gotten into chanting 'OM' at the end of a session. There are however, a few poses that have you thinking 'am I doing this right?' We at SpaDreams understand the struggle and want to offer some tips for commonly difficult yoga poses to master. Read on yogi for our guide to mastering these four tricky yoga poses.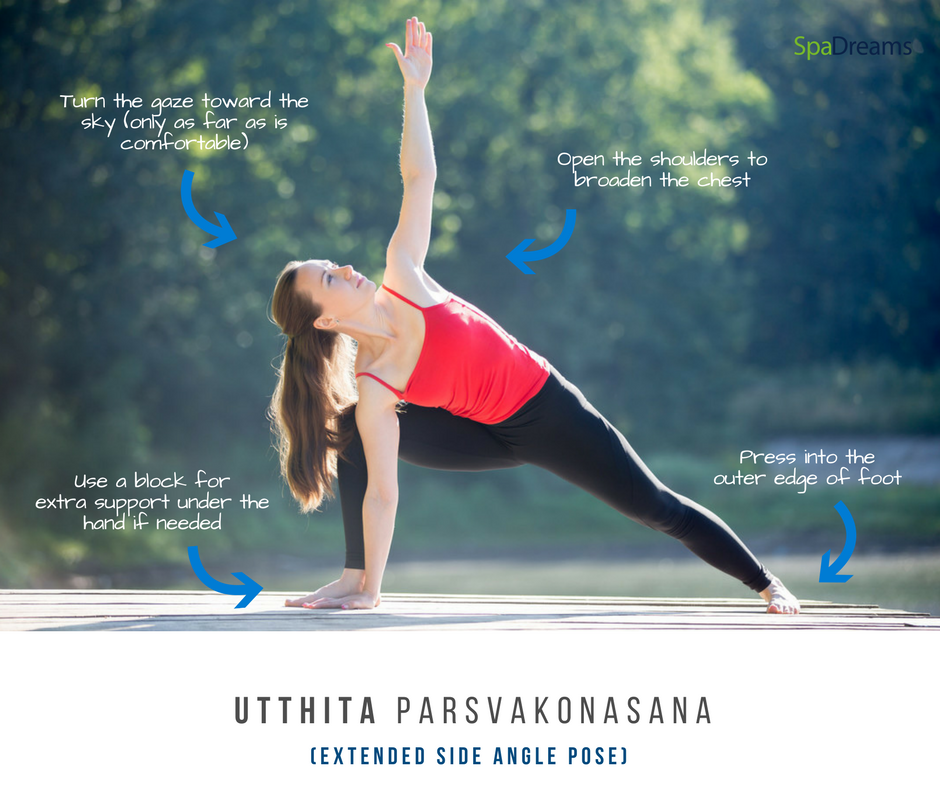 Extended Side Angle Pose (Utthita Parsvakonasan): A classic in many Vinyasa yoga classes, this yoga pose may be common but mastering it can be tricky. The key to this pose is to really open the chest and to stretch the side. Because the goal of this pose is to open the chest and side, we love using a block under the supporting hand. Extended Side Angle Pose is not about toughing the ground it's about creating long, open energy lines.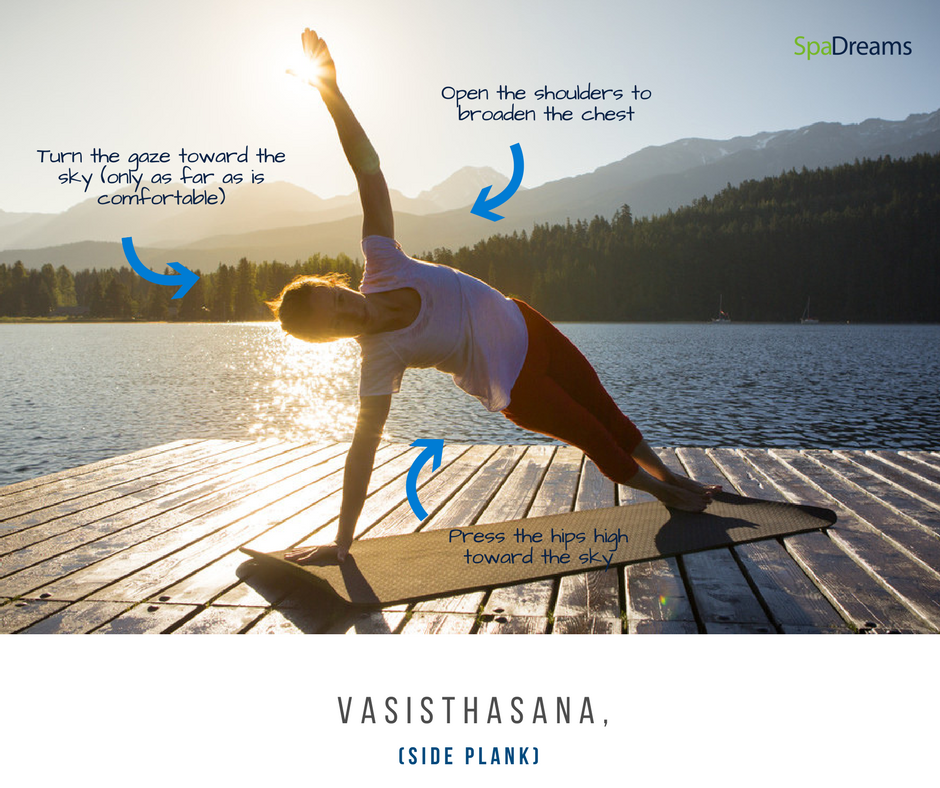 Side Plank (Vasisthasana): Excellent for building a strong core, side plank is the quintessential yoga pose for strengthening through balance. Again, we want to think about long, open lines. Pressing the hip towards the sky is the most commonly missed element when completing this pose. Other tricky factors can be if the yogi has wrist problems. A lot of weight is balanced on the wrist, if this is the case, drop the inside knee (just keep lifting that hip!)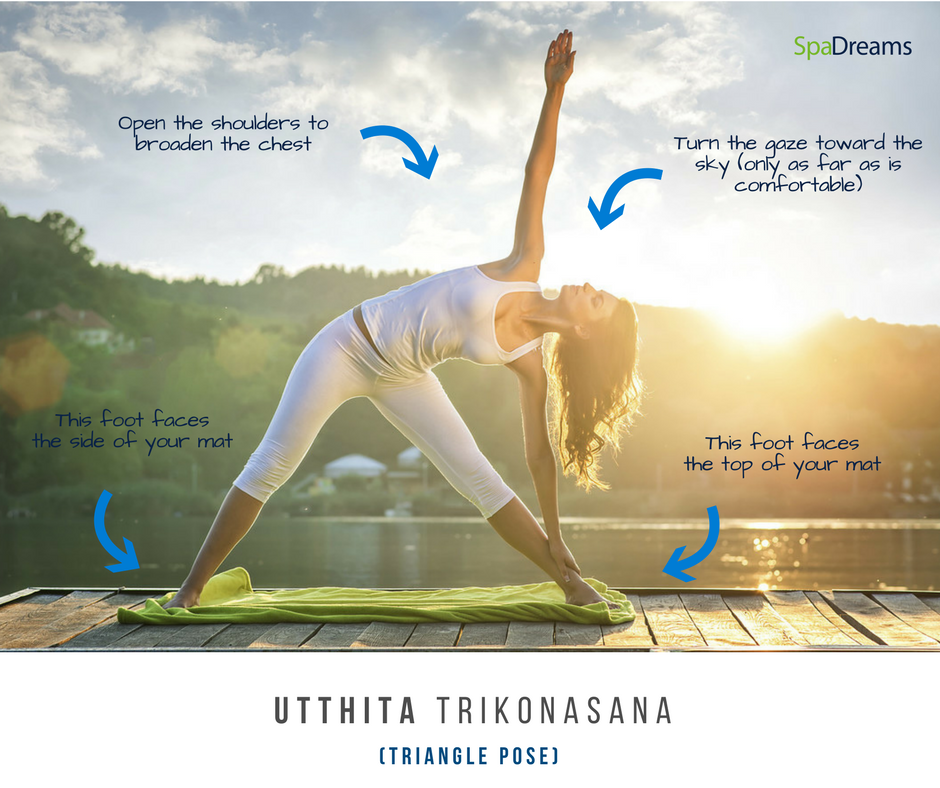 Triangle Pose (Utthita Trikonasana): This yoga is pose is often confused and misinterpreted as it can be hard to see all the important details by just looking at the instructor. In order to master Triangle Pose take action by opening the chest. Just like extended side angle, this post is not actually about touching the ground. Use a block or rest your lower hand on your shin in order to gain long, open energy lines.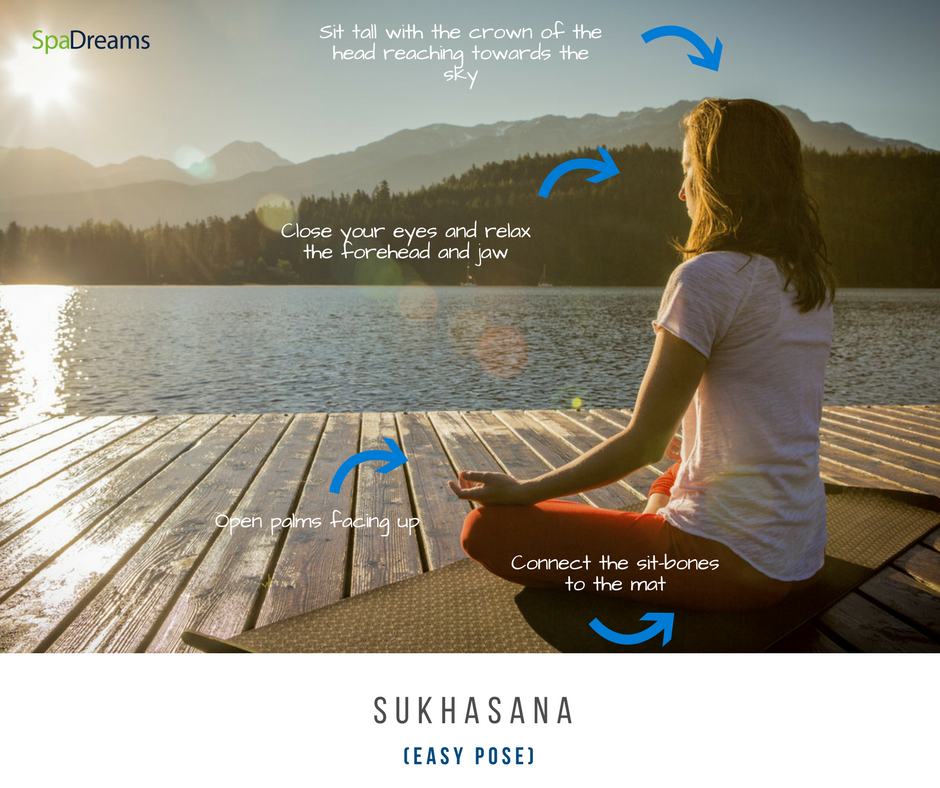 Easy Pose (Sukhasana): Yes! This easy sitting yoga pose is not actually as easy as it may seem. The key to sitting effectively is to find enough balance that little strength is needed. Start by making sure your sit-bones connect with the mat. You can even pull your cheeks out from underneath yourself to help build a strong foundation. From here lengthen the crown of the head towards the sky. Let the spine grow long through this gentle lifting. Relax the shoulders and close the eyes. Finally, set the hands on the knees with the palms facing upward. In this seated yoga pose the final and most challenging aspect will to remain still. See if you can sit without fidgeting for 3 minutes. Using a timer helps. Once this is easy for you keep lengthening the time until you can sit for at least 10 minutes.
Looking for a more immersive yoga experience? At SpaDreams we have a wide range of ways to dive into Yoga. You can heck out our yoga retreats or if you prefer discover our luxury yoga holidays.