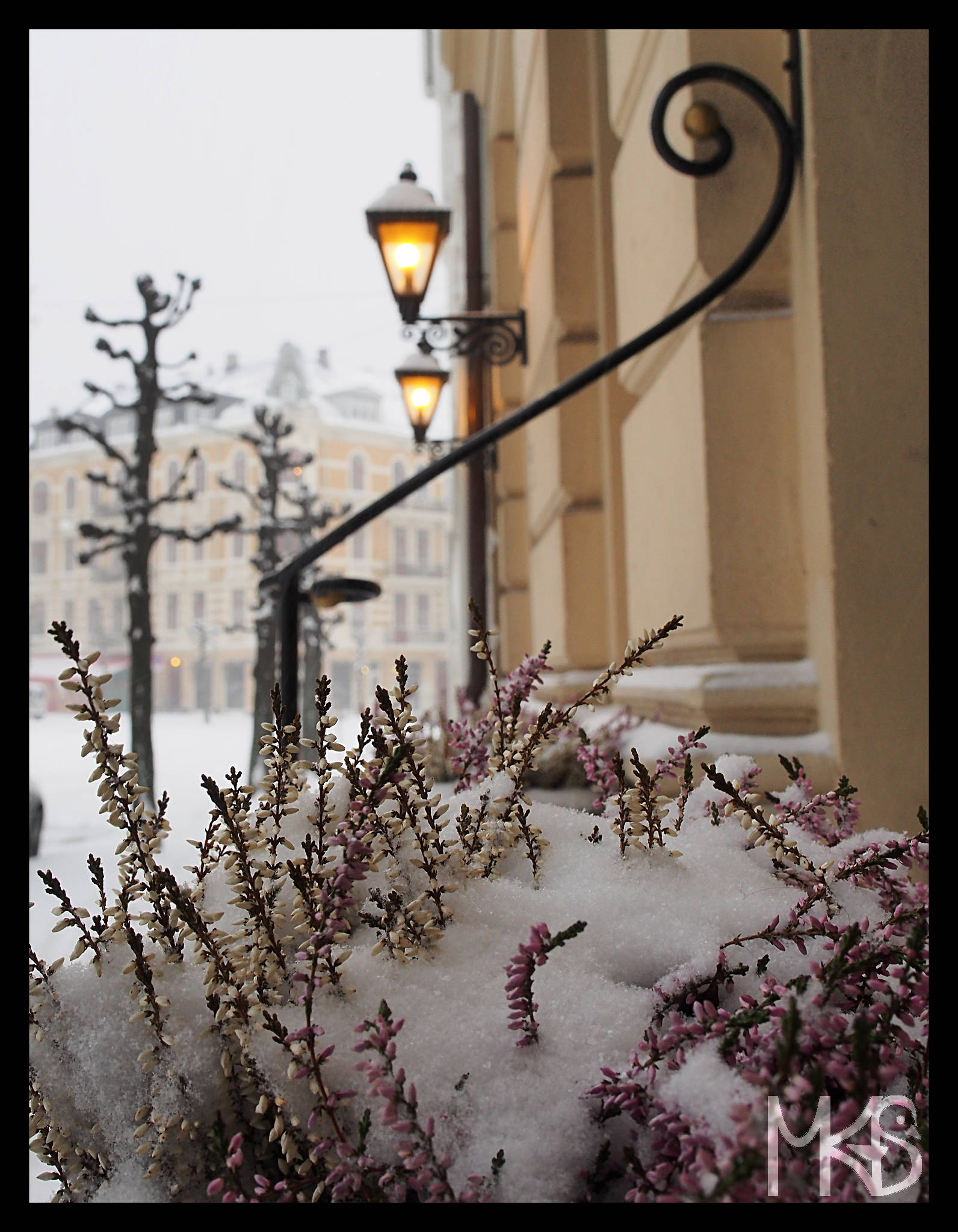 Street in Oslo, Norway
Today, I want to show you another view of winter street in Oslo. I hope, it's also proof that dark and cold winter in a city may be enjoyable.

Actually, it's a very lovely street. We choose this way from the city center to Frogner Park, and on our city map it looked like a "boring street". We're very positively surprised, because it's one of the most charming streets we walked in Oslo. It's a residential area, so there are just houses, but they all are very beautiful. So here comes my advice, when you do city sightseeing, always try to get lost (a bit) and don't follow only the most touristic paths.

__________________________________________________________
Dzisiaj, kolejny widok na zimową ulicę w Oslo. Mam nadzieję, że zgodzicie się ze mną, że nawet zimową porą miasto może być piękne.

Z tą ulicą jest związana jeszcze historia naszego spaceru do Parku Frogner. Mianowicie, wybraliśmy tę drogę z centrum miasta i sugerując się mapą, miała to być "nudna trasa". Bardzo miło nas zaskoczyła swoim urokiem. To typowa dzielnica mieszkalna, jednak pełna uroczych domów. I śmiało mogę stwierdzić, że to jedna z piękniejszych ulic jaką spacerowaliśmy w Oslo! Stąd chciałam podkreślić, że podczas zwiedzania miasta, bardzo warto się zgubić (w sposób mniej lub bardziej kontrolowany) lub wybrać nie-turystyczną trasę. W ten sposób często znajdziemy inne, piękne oblicze miasta.

The post Norway – Street in Oslo appeared first on Traveling Rockhopper.