10. Rotorua, North Island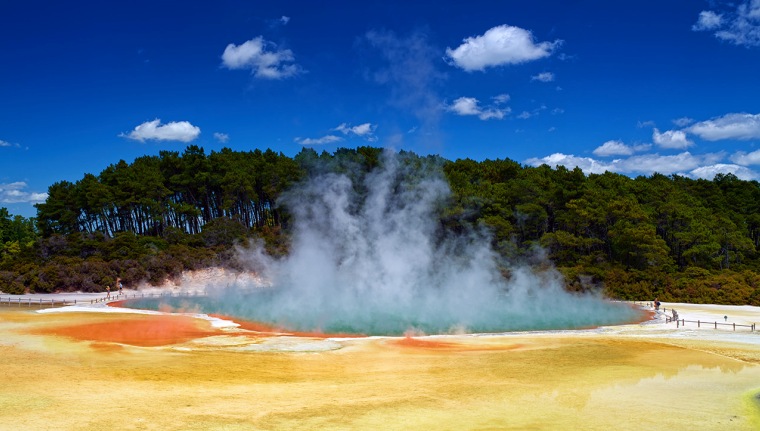 One of the most geothermal active areas in the world – the geysers, hot springs and mud pools are the main tourist attractions here.
There are several commercialised hot springs around Rotorua, but there are also plenty of free, secret springs too. To keep them that way, I won't tell you where they are; you will have to find them for yourself.
Volcanic activity isn't the only reason to visit – Rotorua has a strong Maori presence and is not far from Hobbiton, the famous Lord of the Rings movie set.
9. Wanaka, South Island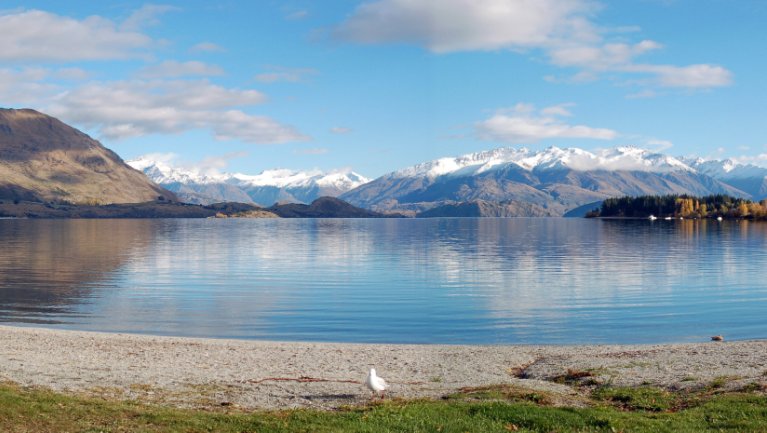 A beautiful and tranquil town on the edge of Lake Wanaka – the perfect place to unwind and reflect.
There are plenty of activities to try on the Lake and some breathtaking hikes (in more than one way) around the area. Mt Iron is a short, nearby walk, but there are some much more challenging hikes in the Mt Aspiring National Park, my favourite being Roy's Peak.
8. Bay of Islands, North Island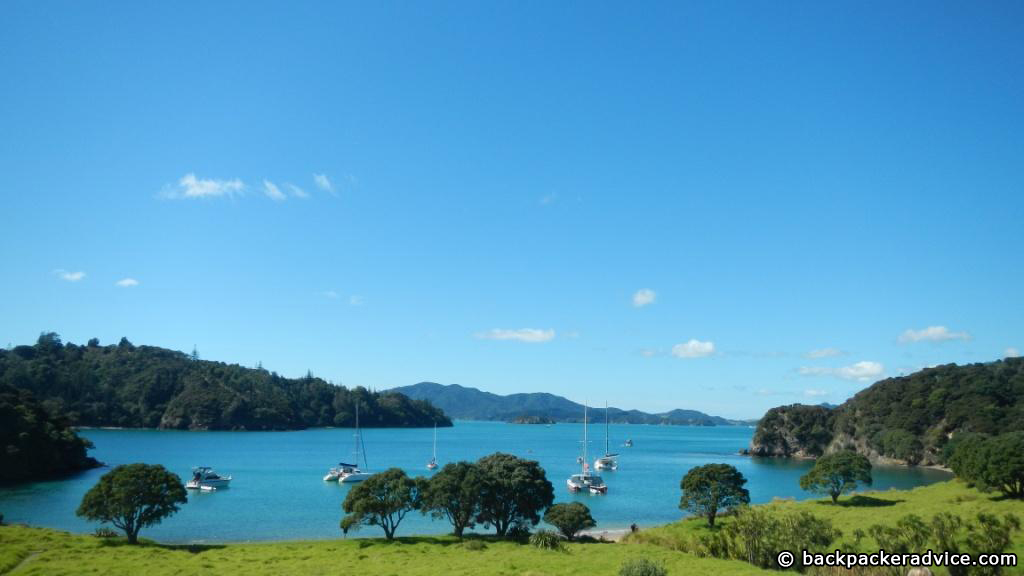 At the Northern tip of the North Island lies this outstanding bay.
If you are not here for the balmy weather, sandy beaches and luscious green islands, then you are probably here for the marine life.
There is a fantastic array of life in these waters – regarded as one of the best fishing spots in the world, and a place where you can almost be guaranteed to see and swim with wild dolphins.
7. Tongariro National Park, North Island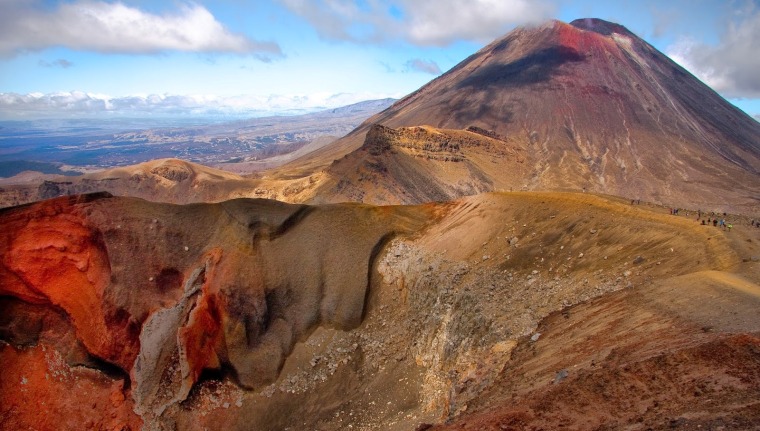 Within this World Heritage National Park is one of the best day walks in the world – the Tongariro Alpine Crossing.
The 19.4km track crosses over active volcanic terrain – the many warning signs will remind you of this. With smoking vents, emerald pools and red dust, it is the nearest you will ever get to walking on another planet.
Like with many parts of New Zealand, Lord of the Rings fans will be in for a treat here as Mt Doom (or Mt Ngauruhoe as it known in real life) is found in the park – you can even climb it!
6. Lake Matheson & Fox Glacier, S. Island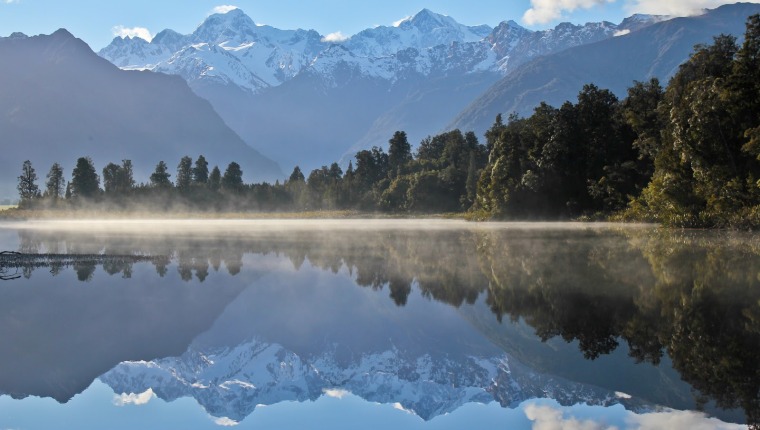 Home to one of the most picturesque views in New Zealand, and the entire world for that matter – the two highest peaks in the country reflect back onto the lake.
Lake Matheson is a short drive or hour walk from the township of Fox Glacier – which serves the tourism market for the nearby, namesake glacier.
Along with neighbouring Franz-Josef Glacier you can get as close as your budget will let you to these natural wonders. A walk to the foot will cost you nothing, but get your crampons on and pay for a guided tour on the glacier for the best experience. There are helicopter drops too, but they are likely to be out of most backpackers price range.
5. Queenstown, South Island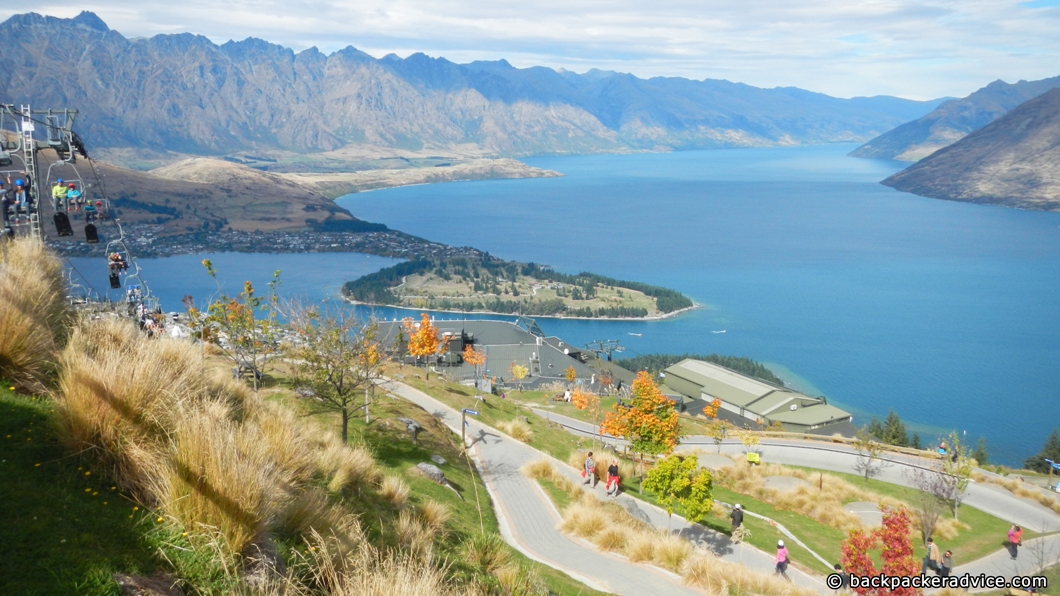 The backpacker capital of New Zealand and adrenaline capital of the world – a place where you will never be bored.
Set against the backdrop of the fittingly named Remarkables mountain range on Lake Wakatipu – its a beautiful place too.
Home to ski fields and the original bungee jump, with countless other activities to get your heart pumping – you must try something extreme when visiting Queenstown.
4. Hahei and Cathedral Cove, North Island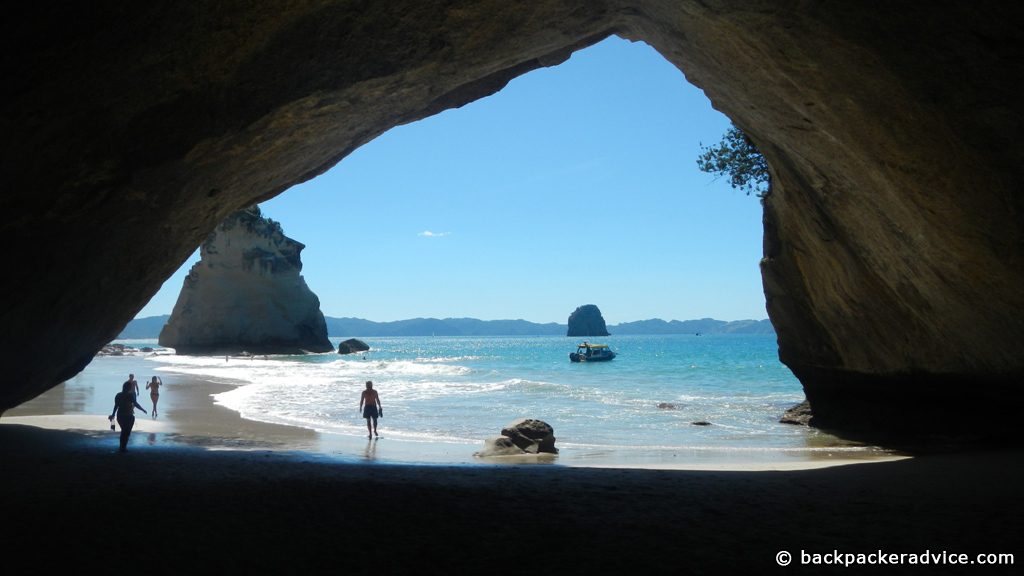 Glorious weather, beautiful beaches, temperate waters and spectacular natural monuments can all be found on the Coromandel Peninsula.
My favourite spots are Hahei and neighbouring Cathedral Cove – where you have a chance of seeing whales, dolphins and even orcas.
3. Mt Cook, South Island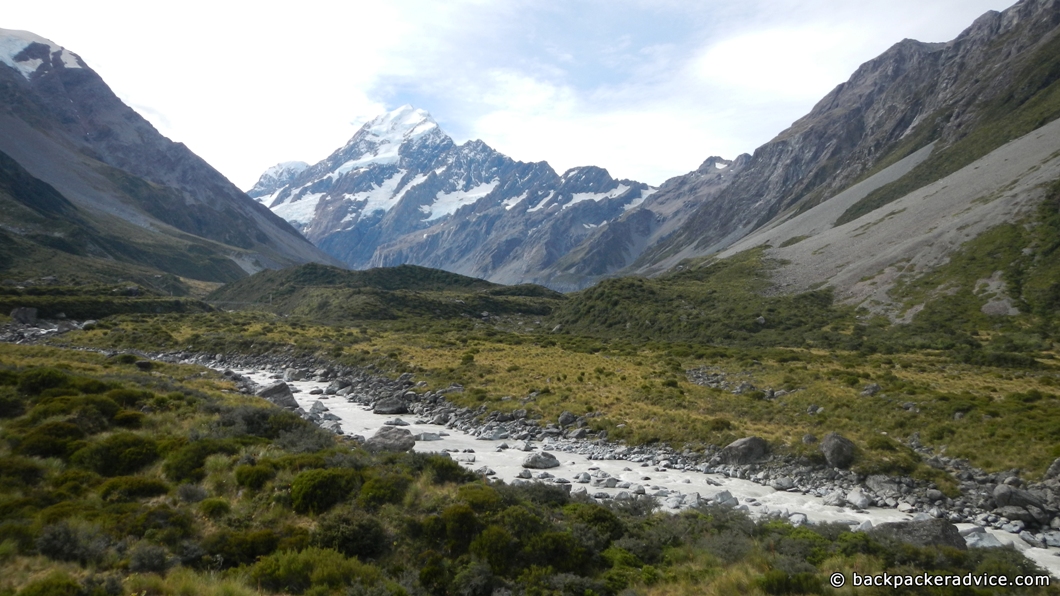 The tallest peak in New Zealand – you will see it from many angles when travelling around the South Island, but you will never get tired of it.
It is best viewed up close though, I would highly recommend the relatively easy Hooker Walk near the Mt Cook village. You will wonder through the valley, crossing many impressive suspension bridges, with the peak right in front of you the entire way. Finally you will reach the glacial lake for that perfect photo to send back home.
2. Abel Tasman National Park, South Island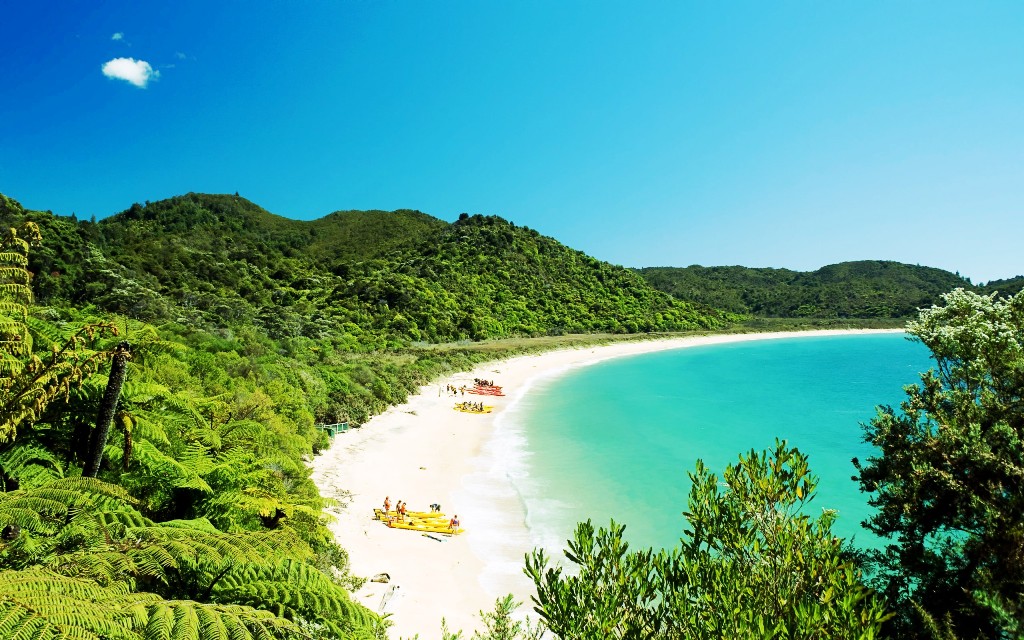 The lush rainforest, golden beaches and clear waters of Abel Tasman National Park make it a paradise on earth.
There is wide array of spectacular walks; from 5 days to 30 minutes. If you are too lazy for that, you can take a water taxi to all the best spots.
There is a great chance to see seals off the coast and you must try the natural waterslide at Cleopatra's Pool.
1. Milford Sound, South Island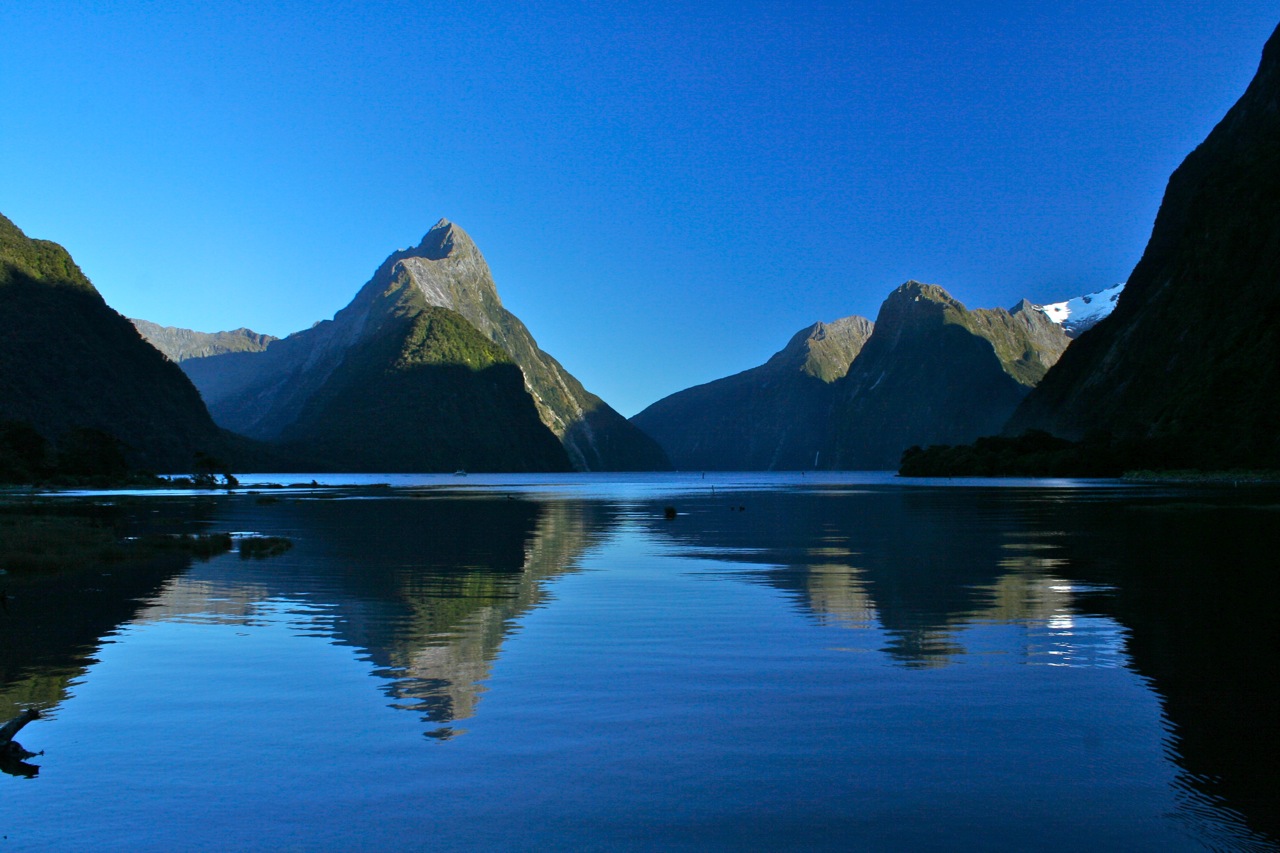 You really do run out of superlatives when trying to describe Milford Sound, so all I am going to say is pictures do not do it justice (and the pictures look pretty amazing!).
As you can imagine there are some fantastic walks here, but to best experience it, take a cruise. You will really appreciate the sheer size of the sound, get up close and personal with the many waterfalls and almost certainly see some seals, and if you are lucky dolphins and penguins too.
The post Top 10 Must Visit Places In New Zealand appeared first on Backpacker Advice.