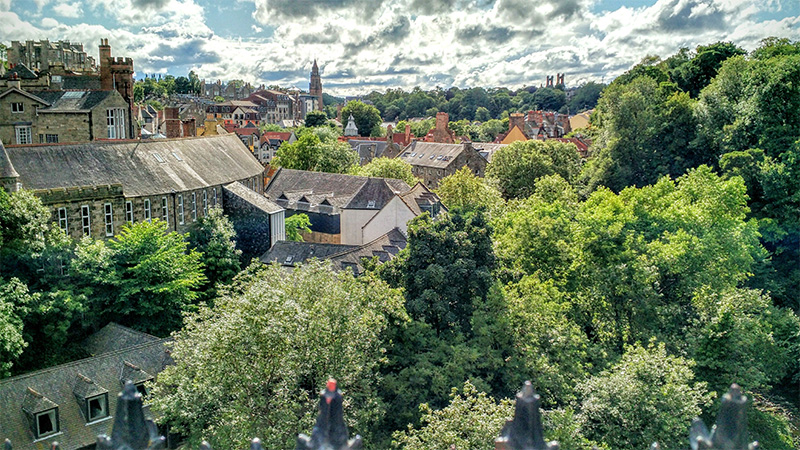 It's like a scene straight out of a period drama. Old brick houses with vibrant blooms outside their windows lined the narrow cobblestoned, intricately designed ancient churches stand tall and proud and winding river parts the Village in two. The only signs of modernization here are tarred roads and cars, and they look oddly out of place.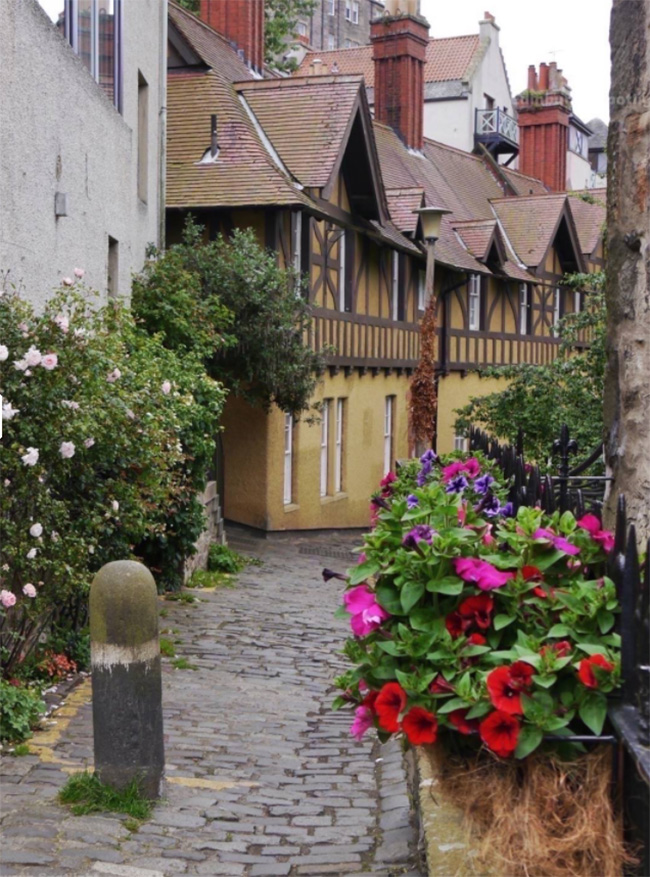 The picturesque Dean Village is tucked right in the center of busy Edinburgh, Scotland, offering a tiny spot of oasis with a picture-postcard view. The 800-year old heritage village, known once as "Water of Leith Village", was once the center of a prospering grain milling area. At its height, it had almost a dozen working mills, powered by the strong currents of the river that runs through the village.
Today, some of the mills that were used still stand, offering visitors a peek into the past. At the heart of the village is the Well Court. Built in the 1880s, the iconic structure was home to the mill workers. It gives visitors a sense of the architecture of that period and a look into the lives of the villagers then.
Another highlight is the Dean Bridge, which spans the Water of Leith, built on four arches and reaching to a height of 106 feet (32 meters). Designed by Thomas Telford, a noted road, bridge and canal builder and dubbed the "Colossus of Roads", the Dean Bridge was his last major project, completed when he was 73.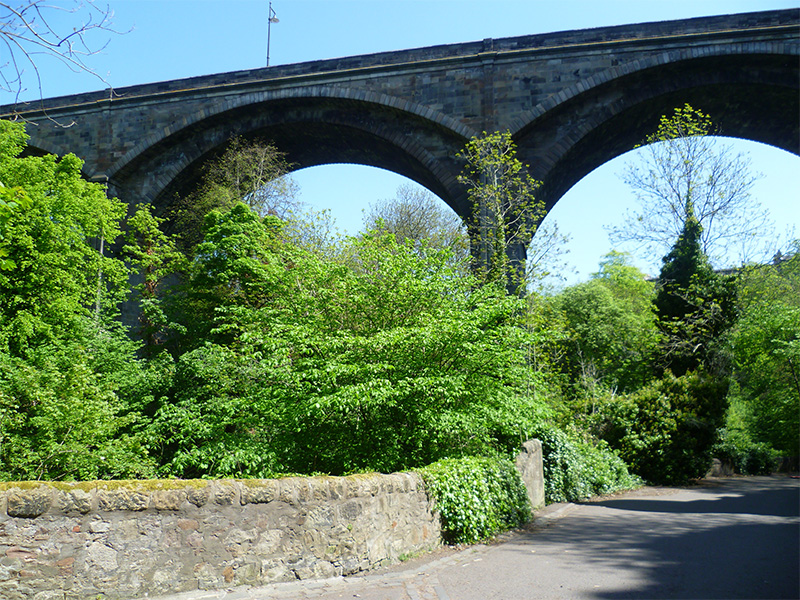 If you're looking to understand more about the village, there is a Dean Gallery and the Scottish National Gallery of Modern Art with exhibitions depicting the lives of the villagers during its flourishing days.
How to Get There:
This tranquil village might look a little remote to get to but in reality, it's only a 10-minute cab ride from the National Museum of Scotland.
Dedicated a couple of hours to explore the village poke your faces into every nook and cranny to find hidden architectural gems.
Tip: Don't stay for too long, because the village is primarily a residential area, and lacks any restaurant or bathroom facilities.
Tags: Dean Village, Edinburgh, Scotland
| | | | | |
| --- | --- | --- | --- | --- |
| Del.icio.us | Facebook | TweetThis | Digg | StumbleUpon |
Comments: 0 (Zero), Be the first to leave a reply!
You might be interested in this:
Copenhagen: a fusion of new and old
Snapshot: The East Side Gallery
Munich: A Bavarian Wonderland and more
Exploring Marie Antoinette's Hamlet
Pamukkale: pools with healing powers
---
Copyright © The Gallivant Post [Exploring Dean Village in Edinburgh, Scotland], All Right Reserved. 2018.