It makes a surrealistic first impression- vast green bubbly moss-covered fields stretching to the distance before it meets the sky. What's ironic is that this vision of other-worldly beauty was born out of one of the most catastrophic natural disasters to hit us in the 18th century.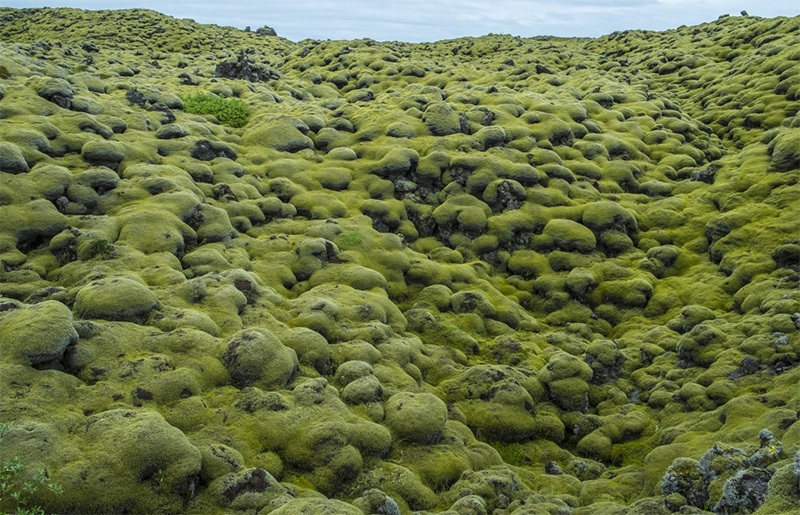 The Eldhraun Lava Field was formed after the eruption of the Laki Volcano (Lakagígar) in 1783 that almost wiped out the entire Iceland. Lava and poisonous gas blanket the nation, causing not just nationwide famine, but affected countries in Europe as well. For eight months between 1783 and 1784, lava flowed through Iceland, covering 600 square kilometres, and was recorded as the third largest flow of lava after the end of the Ice Age. Countries like Great Britain experienced a Sand Summer because of the ash, and during this period, the eruption blocked out much of the sunlight in Europe.
After the ash and lava settled, the Eldraun Lava Field emerged, a vast 218 square miles (565 sq kilometres) of land covered with nothing but asphalt and Woolly Fringe Moss on bumpy mounds.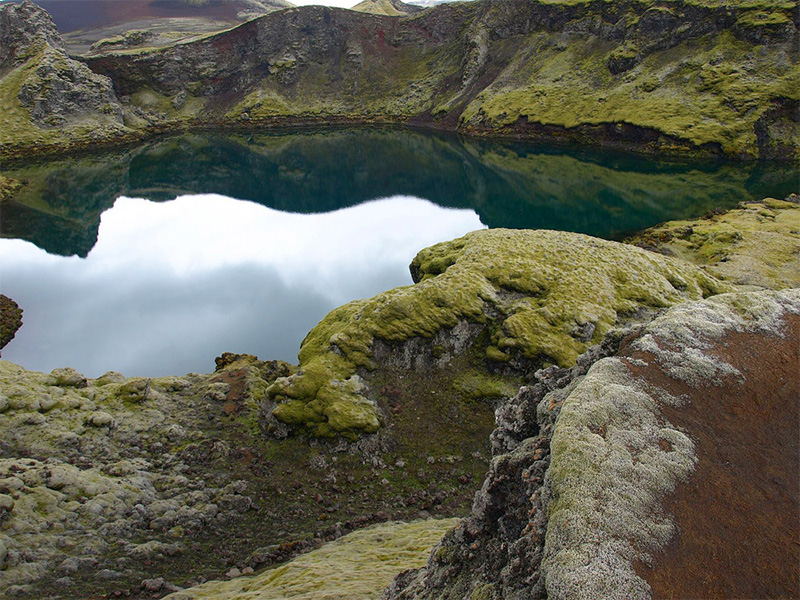 Tip: If you're visiting the alien-like field, be careful not to damage the moss, which takes decades to grow.
Did you know: The field doesn't just look unusual, it actually has a unique texture as well. In fact, it was the training ground for the Apollo 11 crew to prepare for their moonwalk.
Where to see it:
The Eldhraun Lave Field and its over 200 caves are located north of the Lake Laufbalavatn, on the south coast of Iceland, right before you reach the village of Kirkjubaejarklaustur. You can self-drive there and head to the village to check out the exhibition Mosar (Moss) to learn about the birth of this unusual lava field.
Tags: Holiday in Iceland, Iceland
| | | | | |
| --- | --- | --- | --- | --- |
| Del.icio.us | Facebook | TweetThis | Digg | StumbleUpon |
Comments: 0 (Zero), Be the first to leave a reply!
You might be interested in this:
Lyon: Soaking up its history and architecture
Snapshot: Up close with the St. Vitus Cathedral in Prague
Going back in time at the Lacock Village
The Mesmerizing Moraine Lake
Snapshot: Sea of flowers at the Hitachi Seaside Park
---
Copyright © The Gallivant Post [Snapshot: The otherworldly Eldhraun Lava Field in Iceland], All Right Reserved. 2017.