It's like a little slice of charm amidst old, grey buildings in Fairfax, Lose Angeles. Any visit to the City of Angels should include a trip to the Original Farmer's Market and The Grove outdoor shopping mall adjacent to it.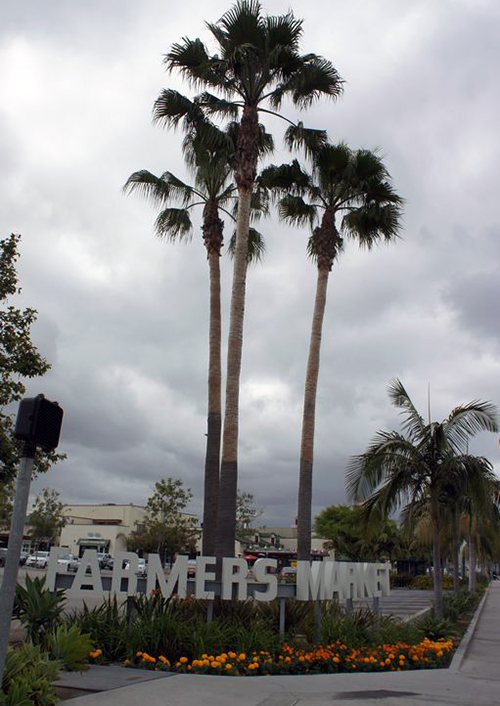 The historic landmark of Farmer's Market is one of my favorite places in the city. With its origin dated back to the 1880s, it has evolved through the decades to become a shopping and dining spot for both locals and tourists. What makes it appealing is how it fuses the old and new. While it retains its original charm of a farmer's market with produce stalls offering fresh fruits, greens, cheeses and meats alongside grocers, it now features and extensive dining area with over 40 restaurants featuring cuisines from all corners of the globe.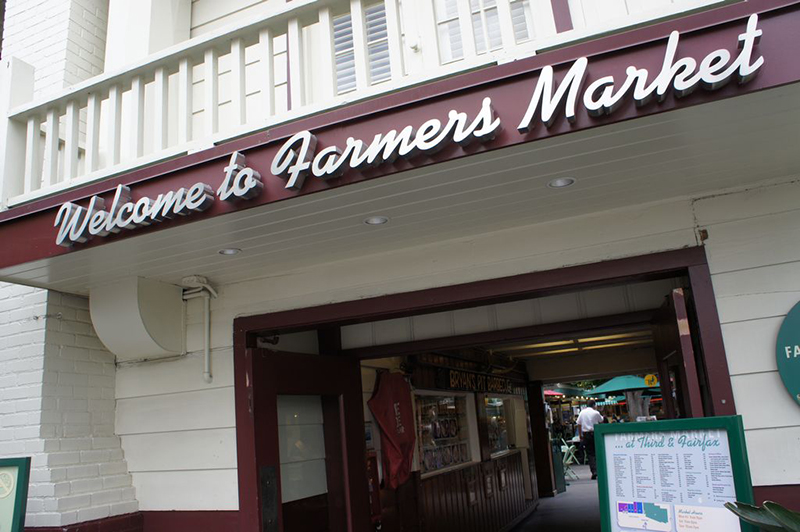 Back in 1880, Arthur Fremont Gilmore and his partner from Illinois arrived in Los Angeles and bought two dairy farms, with Gilmore owning the current Farmer's Market and his partner taking the plot that's now called The Grove. They split after a decade's partnership with Gilmore taking over the two plots of land, combining The Farmer's Market and Grove. The area started to attract nearby farmers who sell their fresh produce to local residents, planting the roots of the market we know today. In 1934, farmers, grocers and restaurateurs moved into their permanent stalls and the new Farmer's Market was established.
If you visit the Farmer's Market today, you'll spot a Gilmore Oil Station near its entrance, an oddity among grocers surrounding it. Back in early 1900s, oil was discovered beneath the land and the Gilmore Oil Company was established. No longer functioning, this oil station is now a popular photo opp for visitors.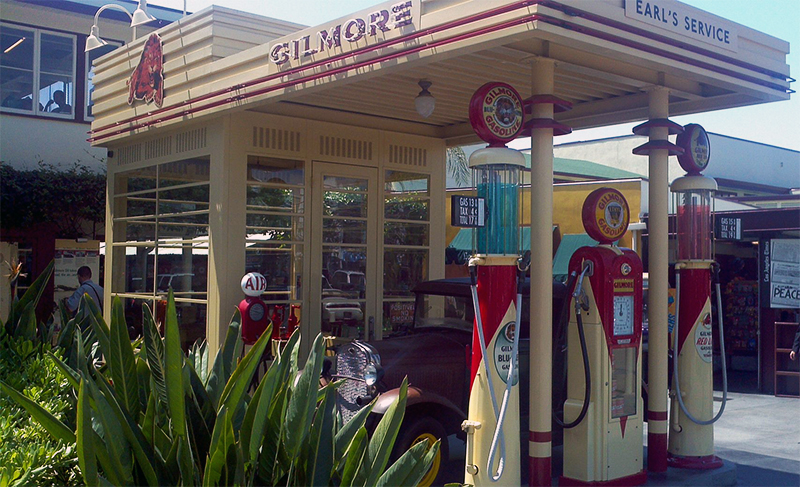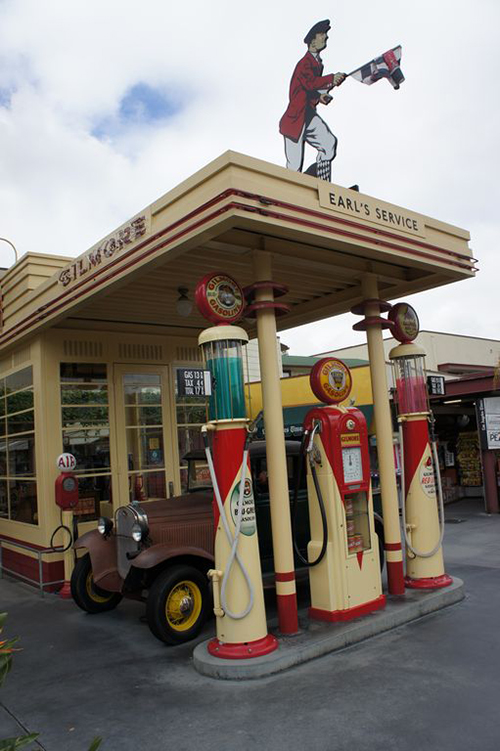 Did You Know: The Farmer's Market has close ties with Hollywood. Ave Gardner was known to pop by to try on summer hats, while Marilyn Monroe was on hand for the opening of one of the stalls back in the day- Michael's Cheesecake. Frank Sinatra and even The Beatles dropped by to visit its food outlets.
The iconic Clock Tower at the Farmer's Market is noticeable from a distance. Erected in 1948, it now sits atop Starbucks and is a nod to 20 original tenants who shaped the heart and soul of the market into what it is today.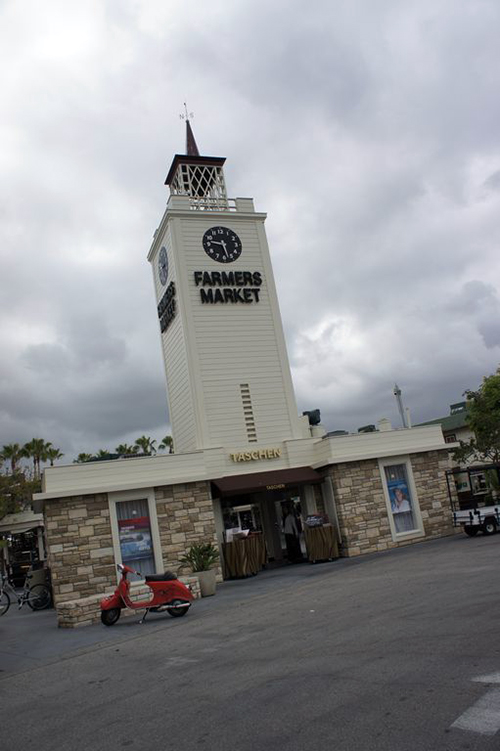 There are really three main activities to engage in at this landmark- Dine, shop and relax. If you're here to eat, never just settle on one place. Walk around to survey the options and pick a few to try out their food. There are pizza joints, hot dog stalls (selling gourmet hot dogs!), coffee havens and dessert paradise. Eat your way through the area before popping by The Grove for some shopping (and possibly more eating).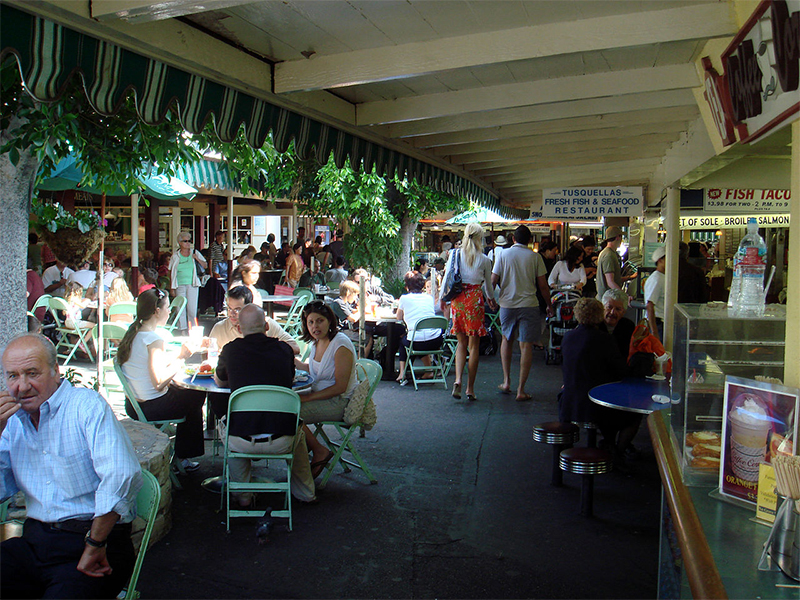 While the Farmer's Market has shops selling interesting trinkets, handmade products and souvenirs, it's The Grove that you'll be spending most of your time at. The Grove is an outdoor shopping mall that's designed with a garden concept in mind. Here, you have all the brands you're familiar with- Gap, Apple, Barnes and Noble, Nordstrom and more. There's even a cinema, Cheesecake Factory, and other small dining outlets.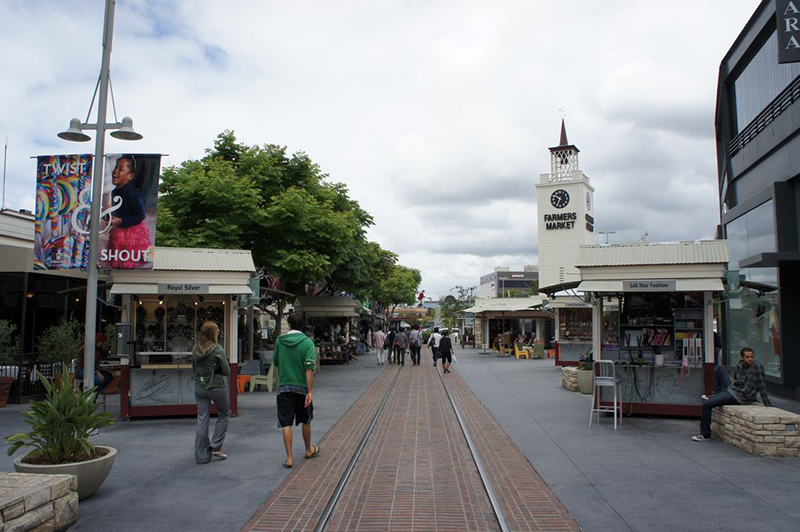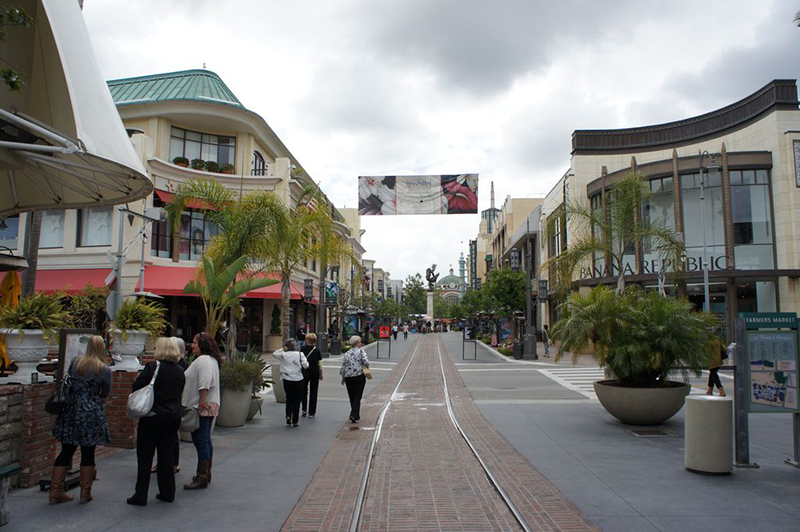 What makes it different from other shopping malls despite its similar offerings is how the entire area is themed. With its center featuring an animated fountain, The Grove fans out into its numerous retail, dining and entertainment options with paths in all directions.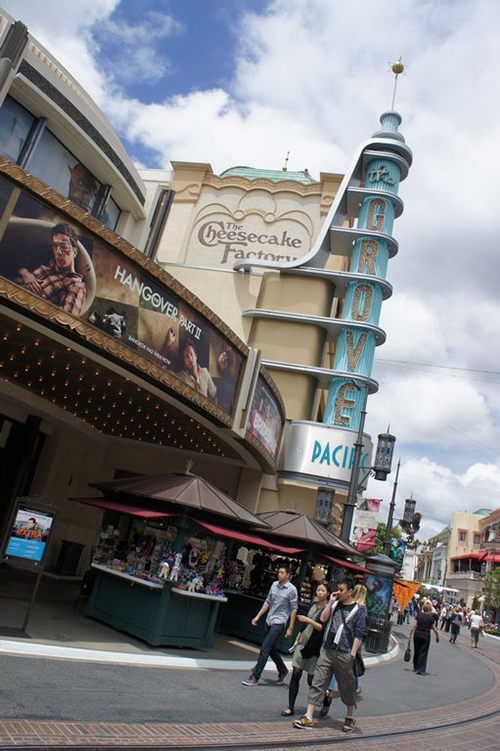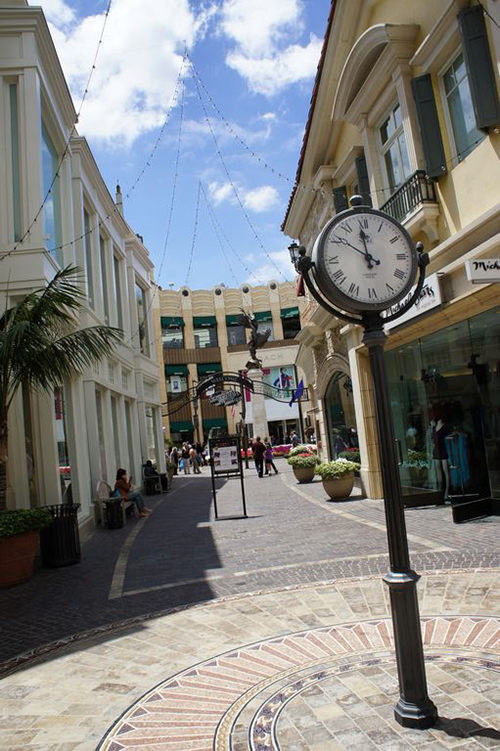 Its fountain features a water show themed to music that plays every hour. Linking the shopping strip from one end to another is an old-fashioned trolley that transports shoppers tired from all that walking.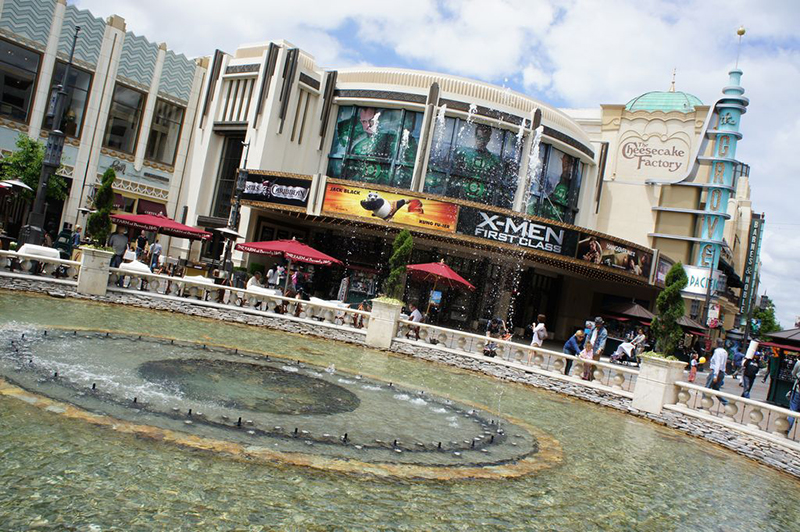 With its outdoor concept, The Grove makes the perfect spot for a morning of relaxation and people-watching. There's nothing better than to have a cup of coffee in your hand, and settling down on a bench in front of the fountain and soak in the bustling atmosphere. You might even find yourself being drafted to be an extra on the show "Extra" by E! Television. Hosted by Mario Lopez, The Grove is the filming spot of the program and shoppers often get invited to be part of the show.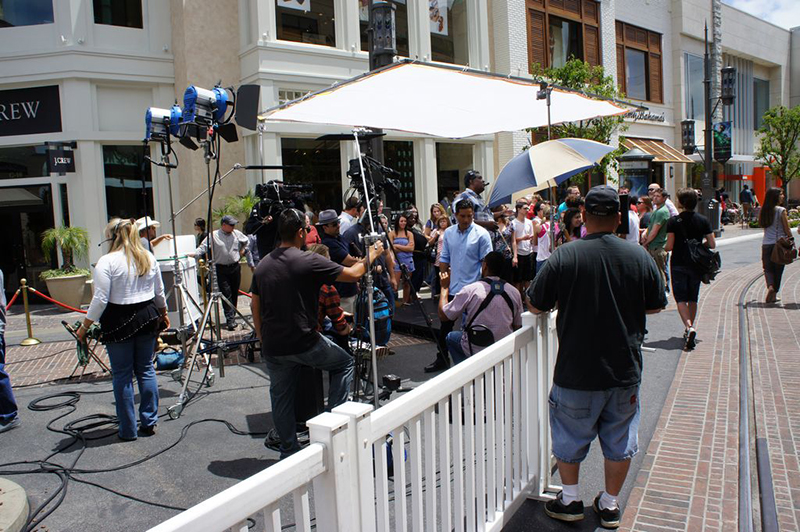 Tags: Farmer's Market, Los Angeles, The Grove
| | | | | |
| --- | --- | --- | --- | --- |
| Del.icio.us | Facebook | TweetThis | Digg | StumbleUpon |
Comments: 0 (Zero), Be the first to leave a reply!
You might be interested in this:
Snapshot: Enter the Lavender paradise
Munich: A Bavarian Wonderland and more
Venice: The dreamy old-world City
It's a visual feast at the Yuntai Shan Geopark
Take a trip to the magical Quinta da Regaleira
---
Copyright © The Gallivant Post [Snapshot: Experiencing The Original Farmer's Market & The Grove], All Right Reserved. 2017.