It's like the type of gardens that only appear in your dreams, an explosion of colors and blooms that stretch and fan out to as far as your eye can see, creating a visual paradise. The Keukenhof Garden, also known as the Garden of Europe, is one of the world's biggest flower gardens. Located in Lisse, the Netherlands, there is a staggering amount of seven million flower bulbs planted here annually, over an area of 32 hectares (79 acres- around 38 and a half football pitches).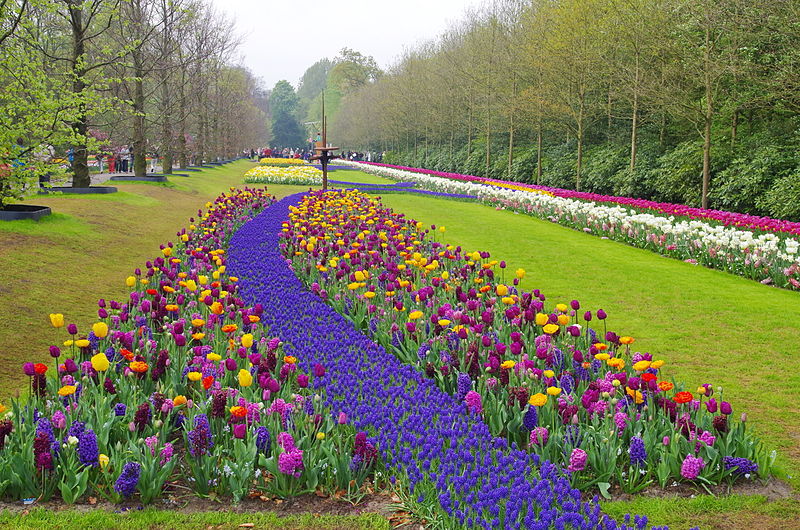 Every year, the Garden is open for only a brief period, from mid- March to mid-May (23 March to 21 May in 2017), where the blooms are at their prime during the Spring to Summer season. Tulips are best viewed in mid-April, where they are at their most vibrant.
The Keukenhof Garden is sited on hunting grounds dating back to the 15th century. It served as a source of herbs for the Countess of Hainaut's kitchen, hence its name- Keukenhof, which actually means Kitchen Garden. It was in the 19th century that architect Jan David Zocher and his son were commisioned to design the garden, which opened in 1949. It was intended as a flower exhibit where flower enthusiasts from not just Netherlands, but around Europe could share their love of flowers and share their blooms.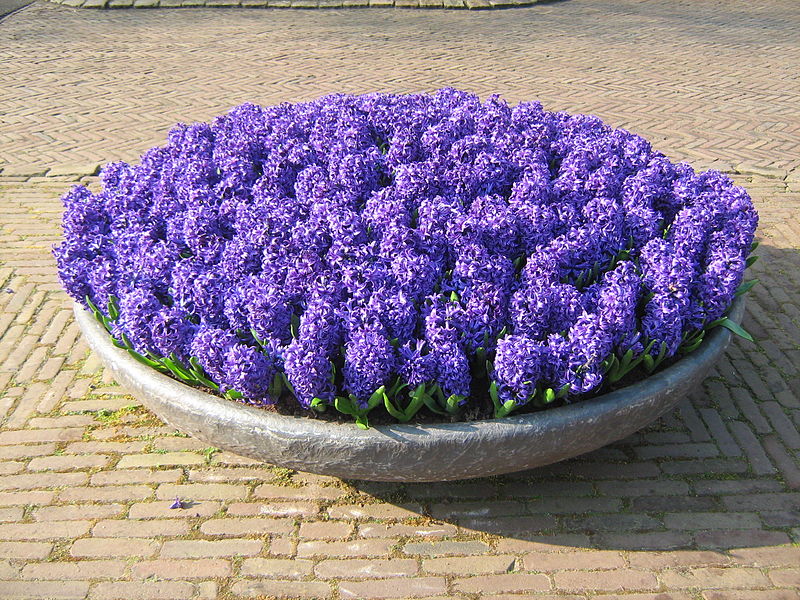 Netherlands is home of the Tulips, and the Keukenhof Garden houses 800 tulip varieties of all sizes and colors. Beyond that, there are themed gardens, flower shows, creative art displays and events galore. There's an English Garden where visitors can find winding paths surrounded by flowers, the Historical Garden is home to old types of bulbs and the Nature Garden sees shrubs and bulbous plants sprinkled about.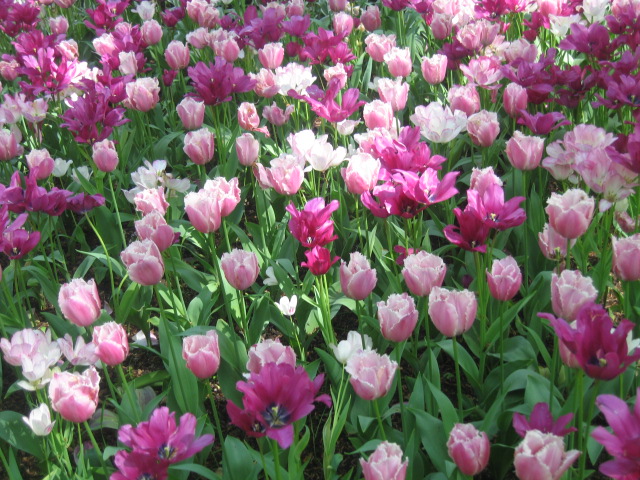 Flower shows are a big deal at the Keukenhof Garden. Up to 500 growers typically come together to showcase their prized blooms in floral arrangements for each show. The variety is astounding; there are flowers in pots, growing on the ground, cut and displayed and more. There are different pavilions that visitors can admire the kaleidoscope of floral displays. The Orange Nassau Pavilion boasts of displays that are changed out weekly, the Willem-Alexander Pavilion is the place to visit if you're a Tulip lover, while the Beatrix Pavilion is a paradise of Orchids and Anthuriums.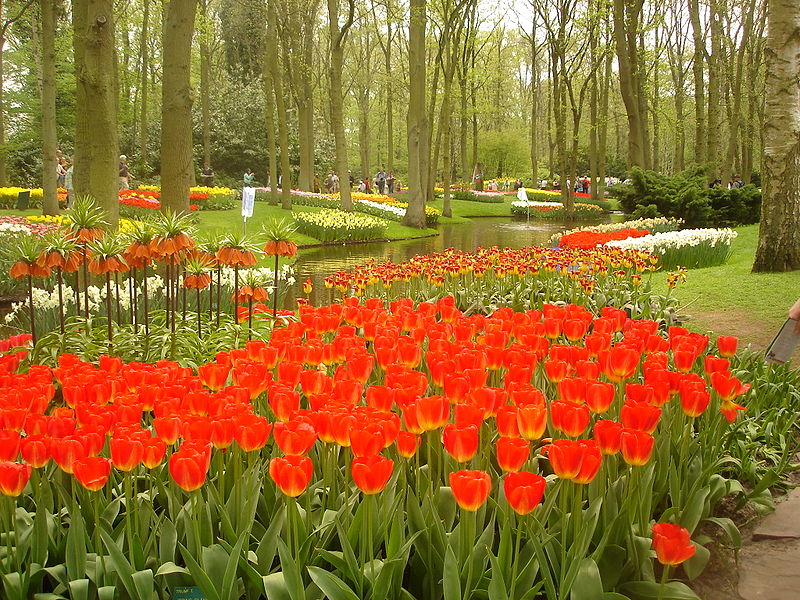 If you intend to visit, do keep a lookout for events happening on different days that the garden is open. You can check them out at the Official Keukenhof Garden website. There're events like the Keukenhof Dutch Design Week this April where visitors can get a taste of Dutch contemporary design and innovations, with workshops and presentations that you can take part in to get better acquainted with Dutch Design. There are also events catered to the little ones. Also in April, Shaun the Sheep arrives in Keukenhof. There's an egg-hunting game, a sheep race, long jump and more. This will keep the kids entertained thoroughly at expansive, colorful fields. End the visit with an appearance by the Easter Bunny over the Easter Weekend. There's also a flower parade on 22 April this year, expect colorful sea of flowers on display.
Visitors can take boat rides to explore the garden with the whisper boat- an electronically-propelled boat that meanders through the river flanked by the Dutch flower bulb. A 45-minute journey through the garden, the ride is an upcharge of €8,00 for adults and €4,00 for children between four to 11.
If you're not up for walking through the vast garden or fancy the boat ride, you can choose to cycle instead. Bicycles of all sizes are available for rent outside the park, and there's a specially designed track- the 'Bollenstreek route' that covers 35 km for you to take your time in exploring the beauty of Keukenhof.
Just across the road from The Keukenhof Garden is the Keukenhof Castle, and if you're visiting the during off-season period, you can still admire the blooms outside of the Garden, where there are flower beds surrounding the castle and garden, and tour the centuries old castle rooted in history dated back to the Golden Age.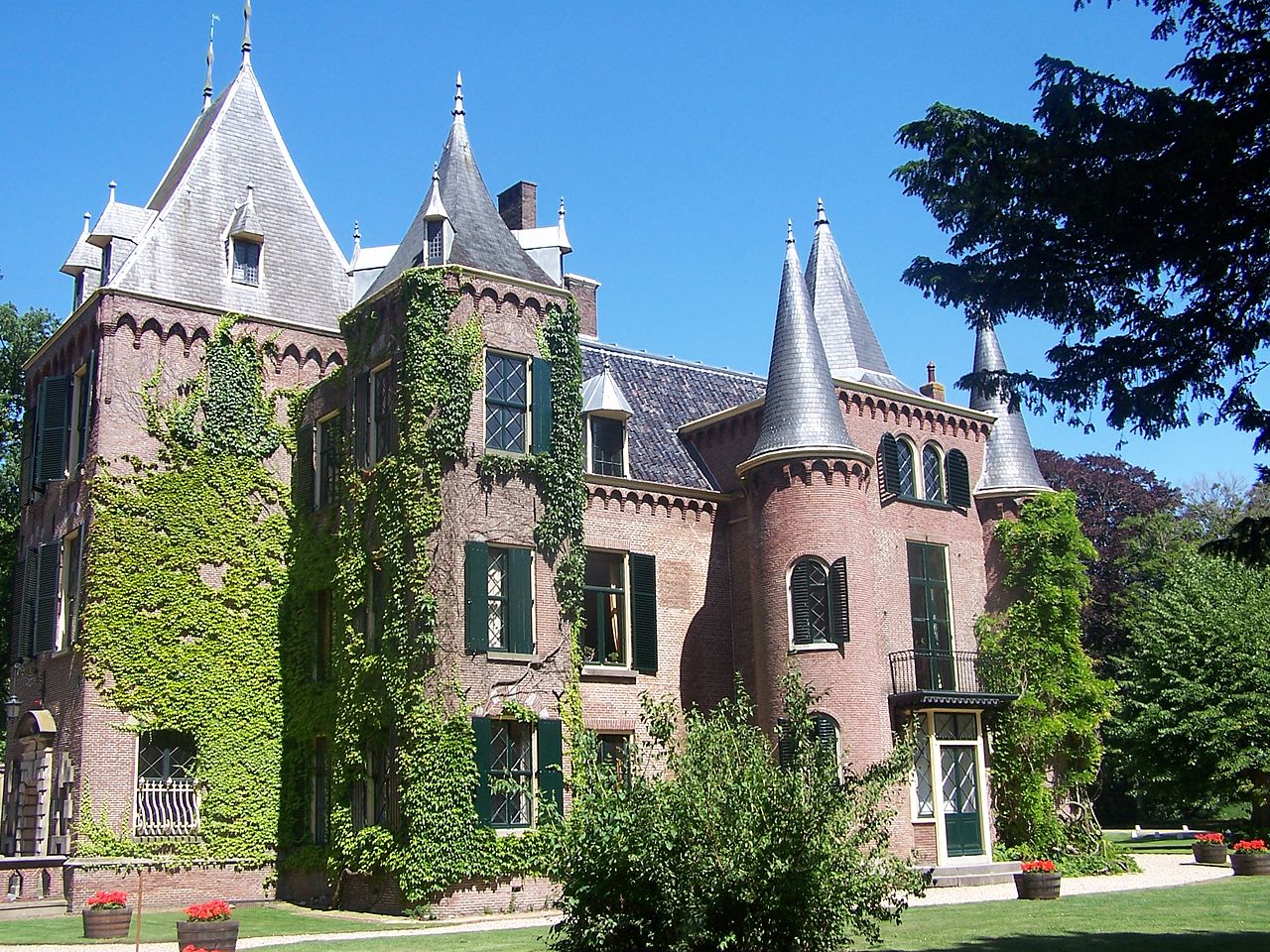 Admission prices for Keukenhof Garden 2017
Adults (incl. 65+) € 16,00
Children (aged 0 to 3) Free of charge
Children (aged 4 to 11) € 8,00
Groups (20-200 people) € 13,50
Park guide € 5,00
Images Source: Wikipedia
Tags: Keukenhof Garden, Netherlands
| | | | | |
| --- | --- | --- | --- | --- |
| Del.icio.us | Facebook | TweetThis | Digg | StumbleUpon |
Comments: 0 (Zero), Be the first to leave a reply!
You might be interested in this:
Snapshot: Goodbye FAO Schwarz
Making the Star Wars Pilgrimage to Matmata
When you have only 72 hours in Berlin
Snapshot: The Lost World of Mount Roraima
Gdansk: Beauty along the Baltic Coast
---
Copyright © The Gallivant Post [Snapshots: It's springtime at Keukenhof Garden], All Right Reserved. 2017.