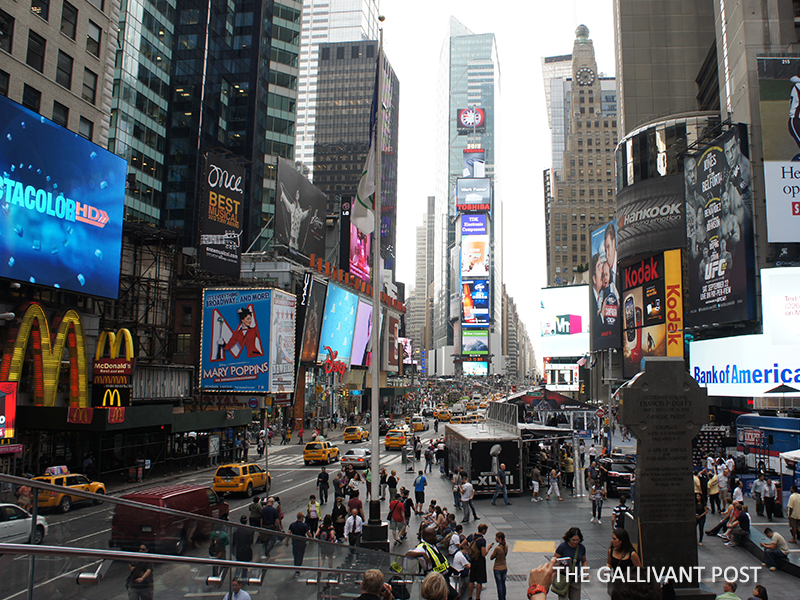 It sounds like a ridiculous idea to even think about only spending 24 hours in the Empire State, but if I have to pick any city in the world to spend only one day in, New York is the clear winner. The city is packed with attractions and activities that it fully stretches out your 24 precious hours.
Before we begin, I would suggest staying somewhere near Times Square, because it's the pulsating heartbeat of the Big Apple. Sure, the hotels may be more expensive, but by just staying even one street away from the actual Times Square, your hotel rates instantly becomes cheaper.
Here goes your day:
Start your day early at Times Square, around 7am. It's one place that is never quiet no matter what time it is. Bright neon billboards illuminate the Square at any given time of the day, and crowds may thick and thin but never dissipate.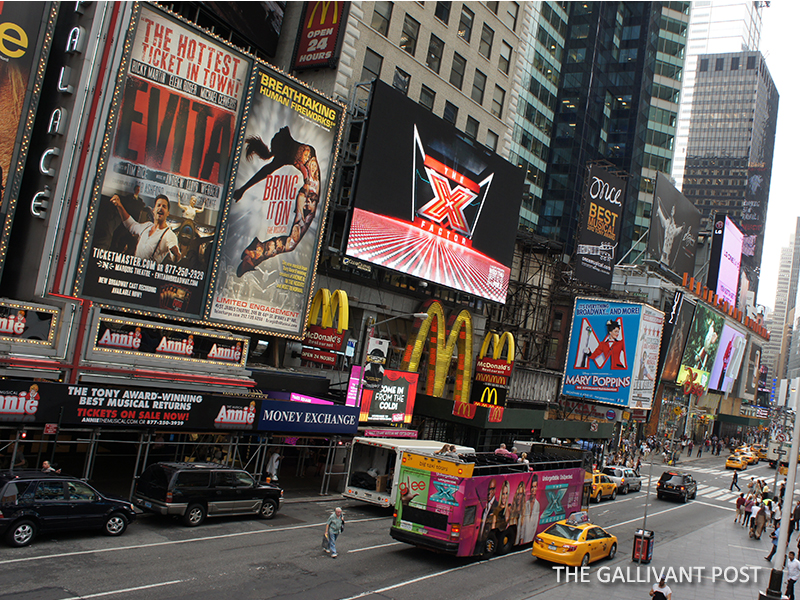 It gets your adrenaline pumping and puts you in the mood to start the day. Soak in the atmosphere here for a bit, then off you go, to grab some bagels and hot coffee nearby. Junior's Restaurant & Bakery (at W 45th) makes a decent choice. They aren't the most delicious but they'll do. Get a cup of coffee to go with it but don't take a sit inside. There's no time. Head to the nearest subway and get yourself to Central Park.
Central Park makes a welcoming sight in the morning. Joggers and cyclists dot its vast grounds, and the air has a dewy fresh scent to it.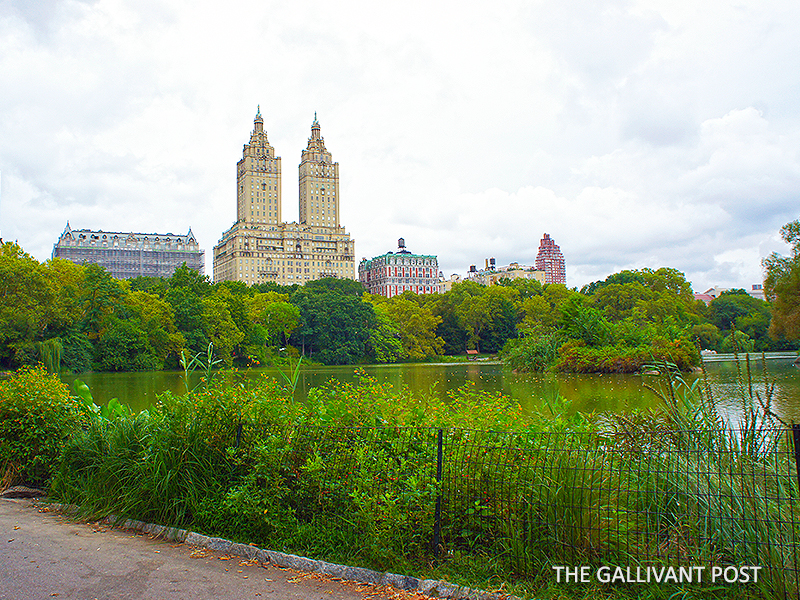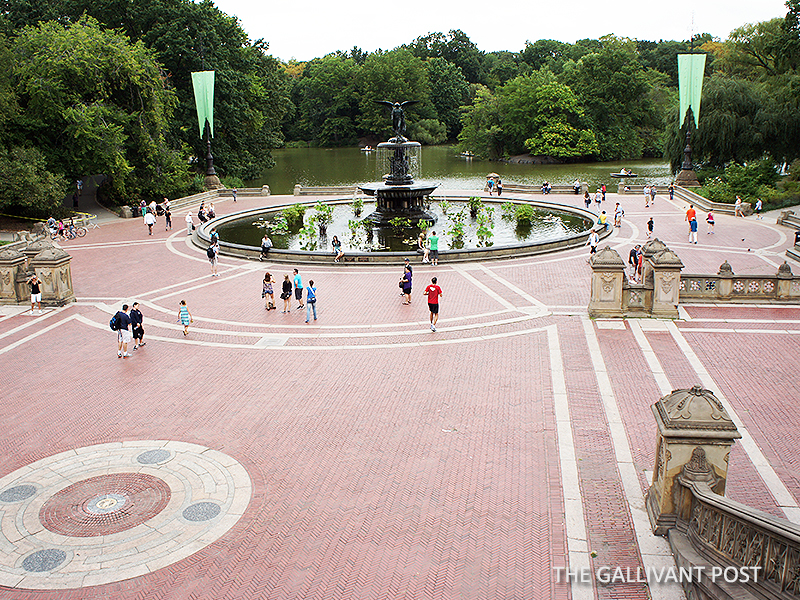 Take a stroll, wander around and find a good bench to park yourself at. I suggest one with a good view- at the lake or the Bethesda Fountain and Terrace, so you can admire the sights while you bring out your bagel and coffee and just live in the moment. After your breakfast break, head over the Metropolitan Museum of Art (The MET), which is next to Central Park.
You have to visit at least one museum while in New York, and the MET is a good choice. On a normal trip, you can spend eight hours here, but if you're on a time crunch, shrink it down to two hours. The MET has everything from the ground to the space, pick your exhibits well.
I suggest heading to The Milstein Hall of Ocean Life and The Fossil Halls. The former draws you into the mysterious underwater world, with videos, interactive displays and beautifully restored ocean dioramas dotted around the hall framed by a 94-foot long giant blue whale, hung from the ceiling.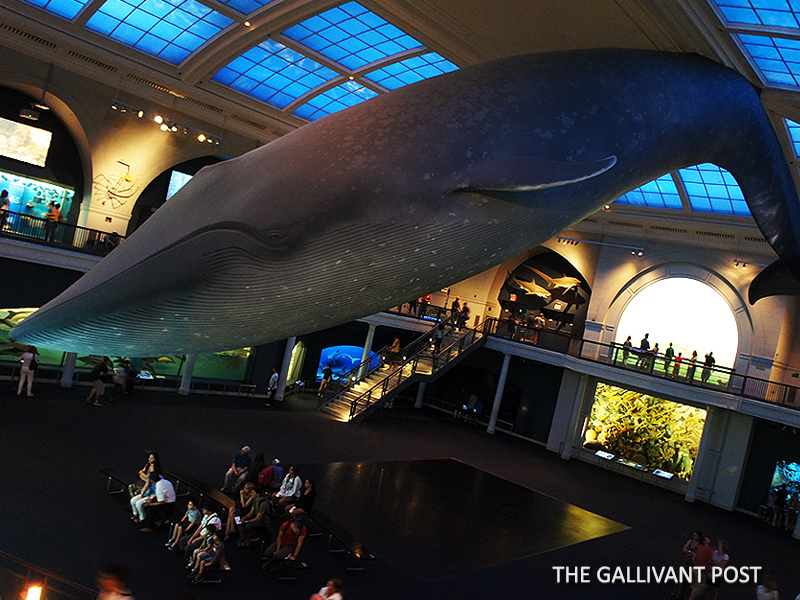 The extensive collection of dinosaurs' remains at the Fossil Hall is filled with fossilised structures of these giants that once roamed earth. While you can find armors, sculptures or cultural objects of different varieties in many museums around the world, you can't find giant fossils of dinosaurs in other places.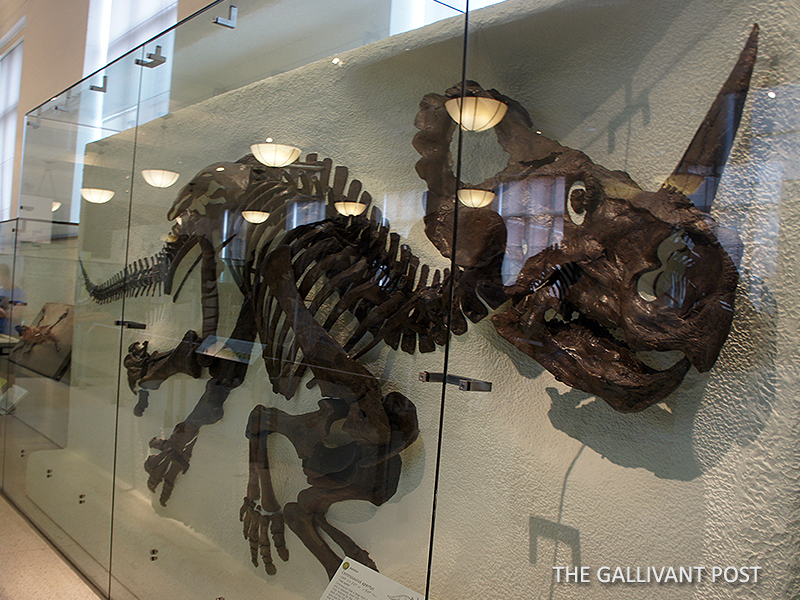 Be as trigger-happy with your camera here. It's a once-in-a-lifetime chance you get so close to these fossils. If you have some time, pick a third exhibit, if not, head out.
It's lunch time.
I know it's not on many people's dining list, but I'd work my way down to Serendipity 3 on 225 East 60th Street. It's really known more as a dessert paradise, but I went there for lunch and everything was delicious. I first learnt about the restaurant from the movie Serendipity, and later discover its renowned USD1, 000 Sundae on a Travel channel, and made it a point to dine there.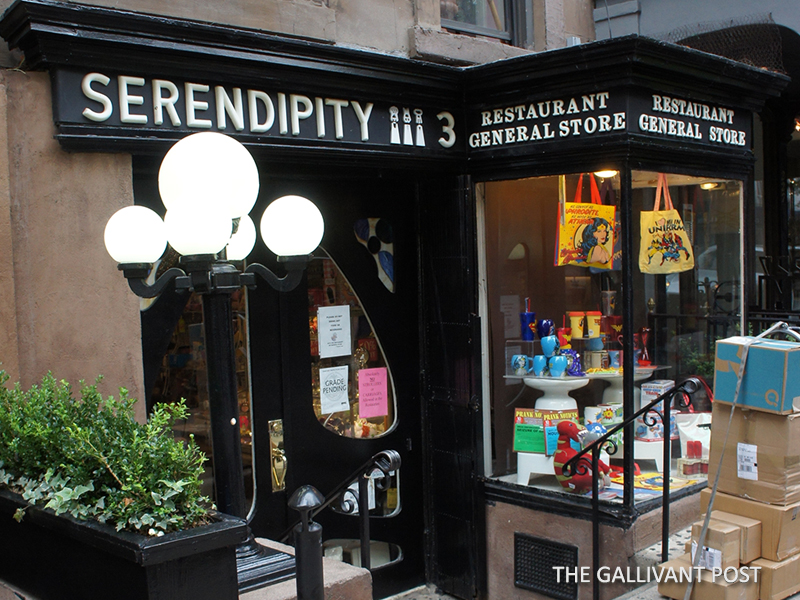 The restaurant first started in 1954, along with two other friends in a basement two blocks away from its current location. Marilyn Monroe was known to frequent the place to satisfy her sweet tooth, as did Jackie Kennedy who developed a liking to the Frrrozen Hot Chocolate. Serendipity3 might be known for their desserts but the first sip of my coffee tells me that they're famous for a reason. Their coffee is divine. And I will recommend their chicken wings to anyone who'd listen to me. It's spicy, tangy and crunchy, a combination that's heavenly to my palate. Do not leave the place without trying their Frrrozen Hot Chocolate. If it's good enough for Jackie Kennedy, it's good enough for you.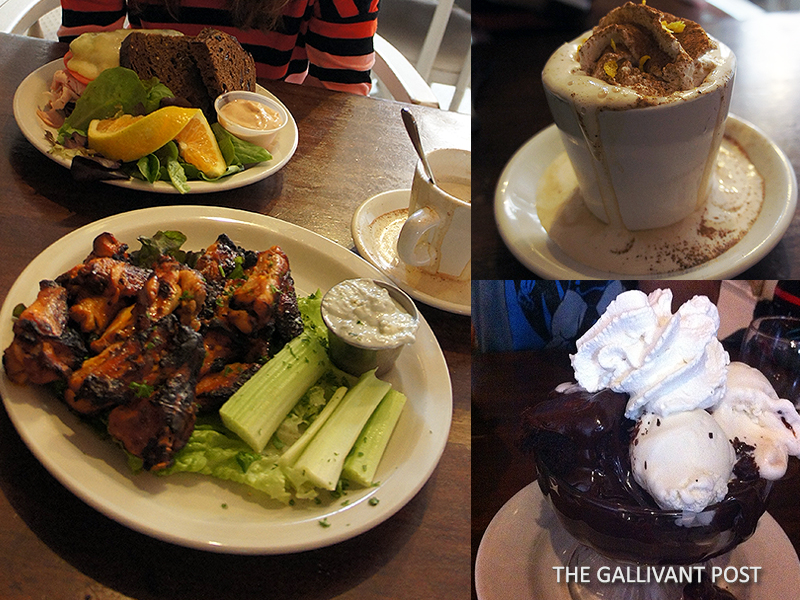 With all that food, it's time to walk it off. Hunt for the High Line at the Meatpacking district.
I read that it's a walkway, a garden park, a place to chill out, and an oasis to escape to. The one-mile High Line Park runs from Gansevoort Street, three blocks below West 14th Street, in the Meatpacking District, up to 30th Street, through the neighborhood of Chelsea to the West Side Yard.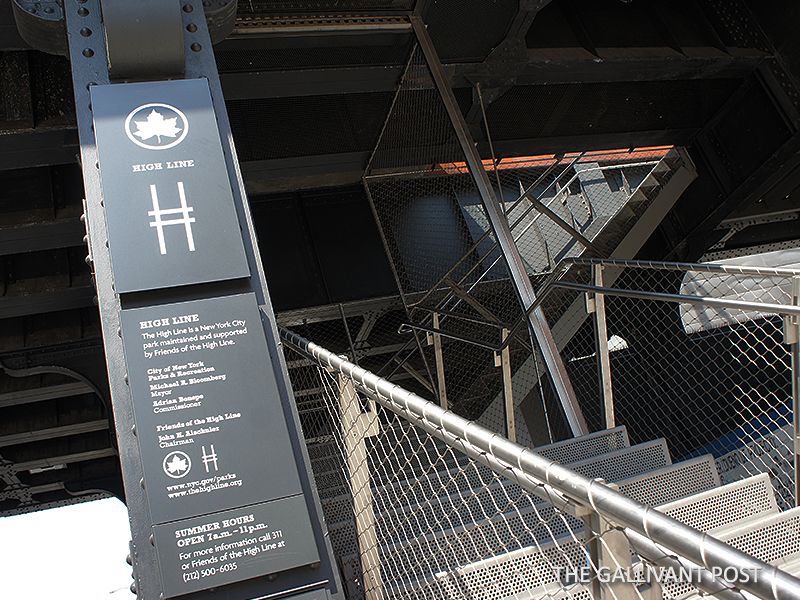 Open from 7 am to 10 pm, different sections of the walkway offer different views of the city. Each section is unique. There's a portion resembling a mini theater with tiered seating, except your show is the ongoing traffic from the street below you visible through a glass panel where a stage should be. There are deck chairs in another section, where you can lounge and catch a tan. At another section, you can roll around the long grass patch, or just relax with a good book in hand.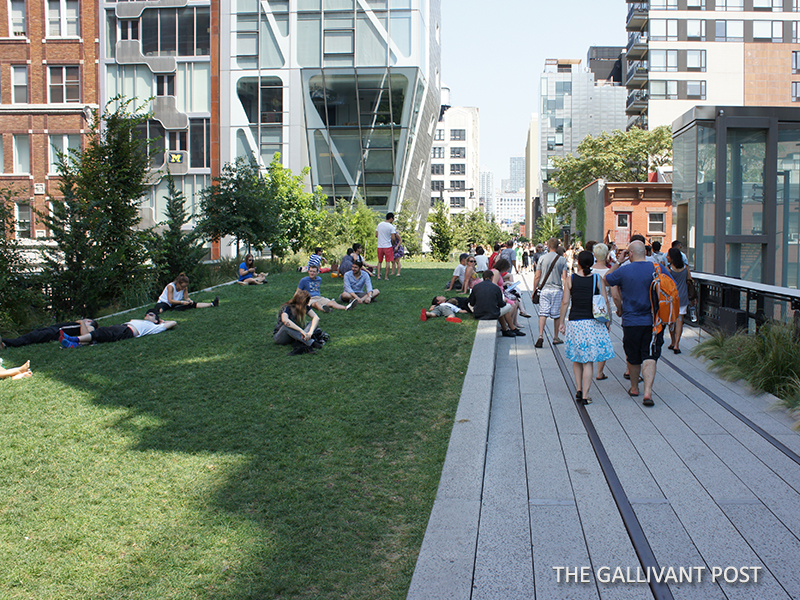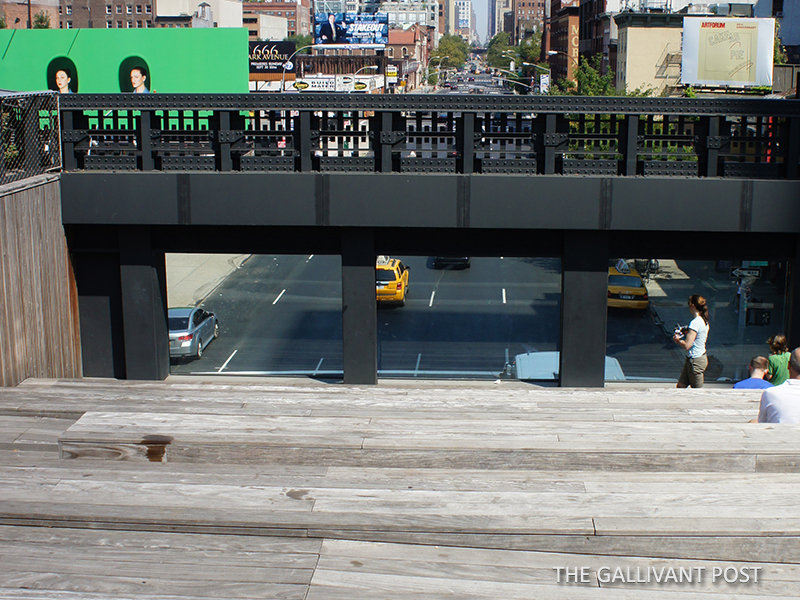 The bridge also has cafes and stalls selling food, making it an ideal spot to catch up with friends. After your walk outdoors, it's time to take it indoors to The Grand Central.
The largest subway station in the world, The Grand Central has an old school charm and an air of mystery to it. It's fun to just stand right in the center, watching lines of people scurrying about, rushing to their next train, and reliving The Fisher King, Conspiracy Theory, I Am Legend and Hackers- movies that were filmed here.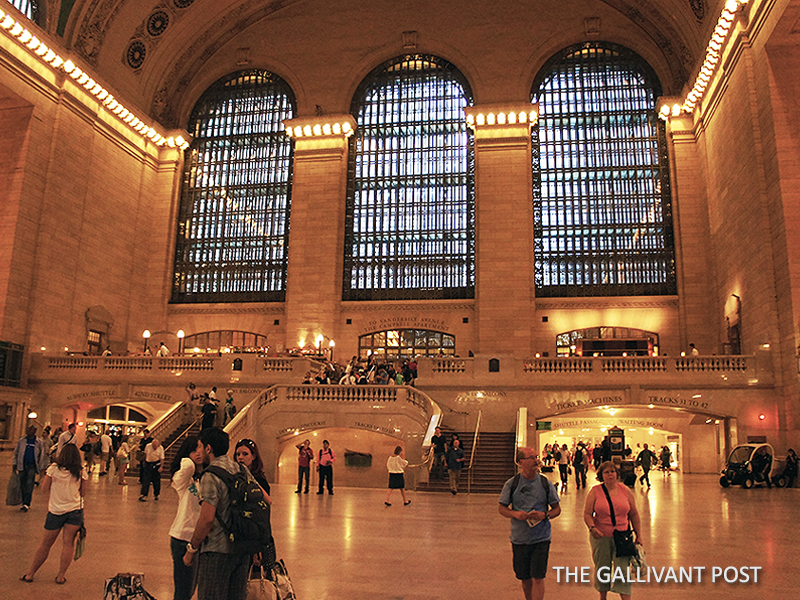 The architecture here is amazing, remember to look up at the ceiling and admire the design conceived by Paul César Helleu, a French portrait artist. Once you've had enough, move on to grab a quick dinner before you catch a musical.
There's no lack of musicals in New York and your problem is only which to watch. There're the classics like The Lion King, Cats and the Phantom of the Opera. Then there are the newer productions like The Book of Mormon, Kinky Boots and even School of Rock. You just have to do lots of homework beforehand before you arrive, so you don't get into an argument with yourself on which to watch.
After the delightful musical performance, it's not time to call it a night yet. Head over to the Empire State Building. There are two buildings in New York that offers stunning views of the city- The Rockafellar Center or the Empire State building. For me, the latter won out. While the Top of the Rock may offer a calming view of Central Park, it's the Empire State that gives you an aerial view of the city it's named after. At night, the city lights up like fireflies in the dark and makes quite a sight. You can easily make out Times Square from the top, just look out for the brightest spot below, shining like a million lights, thanks to the walls of billboards.
After you're done, make it back where the action is then, right at Times Square.
Depending on how long you stay at the top of Empire State, it could easily be one to two am. You can take a walk to Times Square. The streets are surprisingly safe- at almost every corner of the streets here lurks a police car, usually with a pair of law enforcers on the look-out. You'll see crowds starting to thicken as you get nearer to Times Square, despite the lateness of the hour. Before you know it, you're back where you started in the morning. This time, the atmosphere is different, almost electric.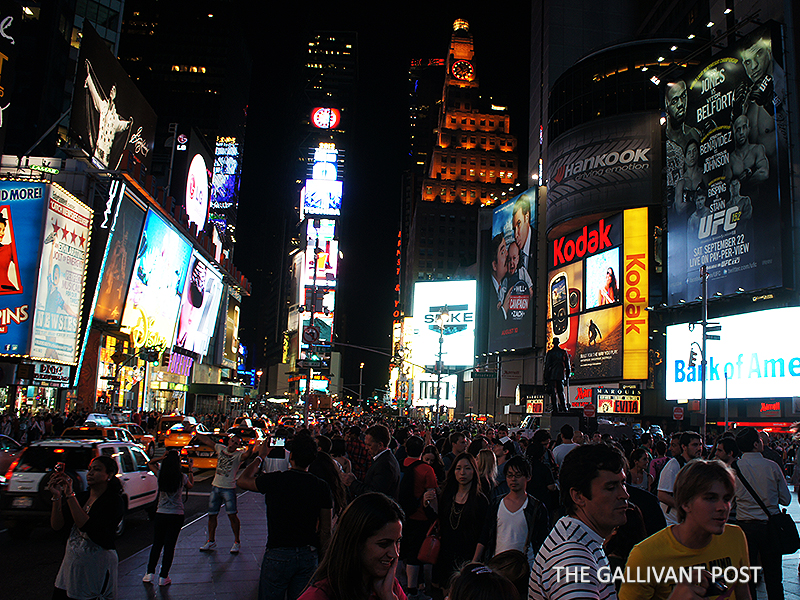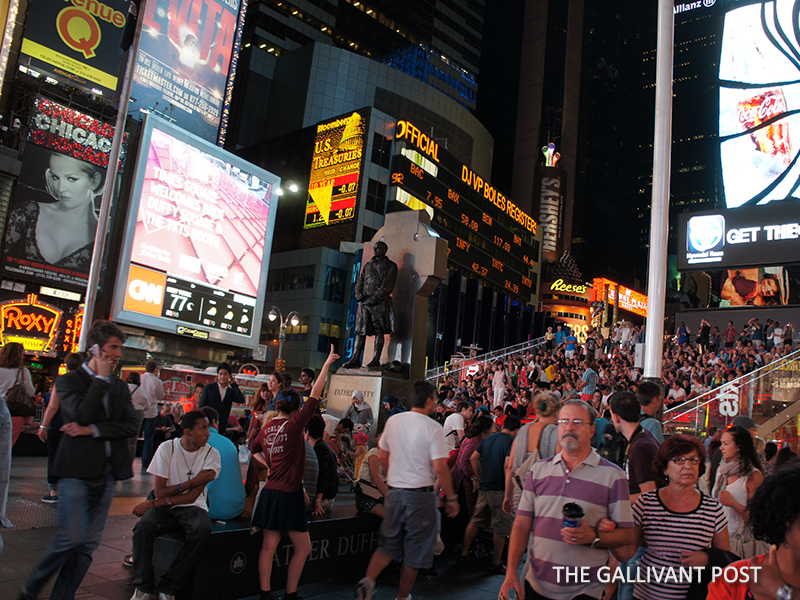 Buskers still fill the square, some in weird costumes, others singing at the top of their voices. Tourists bump to one another, trying to grab that perfect selfie with their favorite billboard as backdrop. This is the best place to hang out for as long as you want, way deep into the night, just people watching. You lose track of time, but it doesn't matter, because you are in the city that never sleeps.
That is how you should spend your 24 hours in New York.
If you have more time to spend in the Empire State, check out what are the top ten things to do here.
Tags: Central Park, Empire State, New York, Times Square
| | | | | |
| --- | --- | --- | --- | --- |
| Del.icio.us | Facebook | TweetThis | Digg | StumbleUpon |
Comments: 0 (Zero), Be the first to leave a reply!
You might be interested in this:
Exploring Marie Antoinette's Hamlet
Lillehammer: a peek at the winter sports haven
When you have only 72 hours in Berlin
Ten things to do in New York
One good reason to visit Belcastel- the Château de Belcastel
---
Copyright © The Gallivant Post [24 hours in New York], All Right Reserved. 2016.