Australia is a unique and diverse country in every way - in culture, population, climate, geography, and history. Australian culture is as broad and varied as the country's landscape. Australia is multicultural and multiracial and this is reflected in the country's food, lifestyle and cultural practices and experience. Australia has an important heritage from its indigenous people, which plays a defining role in the cultural landscape. This diversity of influences creates a cultural environment in Australia that is lively, energized, innovative and outward looking. In this article I will introduce you to some of the best attractions in Australia.
The Maze

Test your problems solving skills and enjoy a day out at The Maze. Lose yourself in 32 acres of gardens and parklands and discover a unique range of games guaranteed to challenge and entertain the whole family! Café Iguana is also open every Sunday morning from 8am to 11am for 'Breakfast with the Koalas'! Bookings are essential. Race your friends through Perth's largest timber Maze; test your mind on the tractor tyre maze or navigate the twists and turns of Tayla's Tangle and make your way through Danae's Dilemma a devious no-left-hand-turn-maze and Phil's Frustration a no-right-hand-turn maze. When you have conquered the Mazes, meet the resident koalas and say hello to the friendly kangaroos and emus or play nine holes of mini golf and then try your luck at the game of disc golf. If you still have energy after all that have a jump on the Giant Jumping Pillow! Bring along a picnic or use one of the many gas barbecues and picnic tables available in the grounds or grab a bite to eat at Café Iguana! Functions, birthdays, special events and groups catered for.


Website: www.themaze.com.au

Australian Skydive
Australian
Skydive
is a leading skydive operator. They operate out of both Torquay Bells Beach and Bridgewater on Loddon. Tandem skydive at Torquay over Bells beach up to 15,000 feet, with a 70 second freefall and five minute canopy ride with amazing views of beautiful Great Ocean Road and Bells Beach. The view will be as mind blowing as the experience. Or tandem skydive over the spectacular Goldfields at Bridgewater on Loddon 15,000 feet. With a great atmosphere and exceptional customer service you will feel more than welcome at both of the drop zones. However, if you want more than tandem skydiving, feel free to take the leap solo.
Australian
Skydive offer a range of solo skydive training packages at our Bridgewater drop zone. Ranging from the first stage of the course over two days, to the full 'A' licence package over nine days which allows you to skydive solo anywhere in the world. Australian Skydive is committed to providing you with the highest quality skydiving experience that we can possibly deliver. With their products, they offer you 100 per cent adrenaline guaranteed. "The sky is not the limit".
Website: www.australianskydive.com.au

Whale World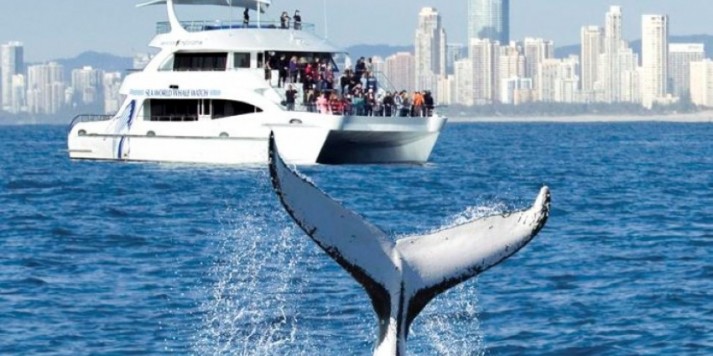 Whale World boasts heritage and culture in this unique and educational tourist attraction. They offer an interactive journey through the former site of Australia's last operating whaling station, supported by a series of audio visual displays, artefacts and whaling history. Entrance includes a guided
Tour
, run hourly each day from 10.00am to 3.00pm. There are more than 25 exhibits to view and explore, including stepping aboard the Cheynes IV Whalechaser, viewing the Cheynes III steam engine in operation, or walking into a jaw-dropping exhibit of whale skeletons which includes the state's largest Pygmy Blue Whale skeleton on display. The Spectravision display is not to be missed featuring 'A Day in the Life of a Whaler' presentation. Three previous whale oil storage tanks have been converted into movie theatres, showing 'Australian Whaling', 'Shark' and three dimensional 'Giants Exist', plus there are many photo galleries and whaling artefacts to gaze upon. Picnic facilities available. There is a cafe and gift store open seven days a week. Whale World is a 'must do' when visiting Albany. You don't know Albany until you visit Whale World.
Website: www.whaleworld.org

Norah Head Lighthouse
Norah Head
Lighthouse
was built from 1901 to 1903. Perched on a headland, the lighthouse takes in magnificent ocean vistas and is the Central Coast's most spectacular icon. A walking track skirts around the side of the lighthouse and leads to stairs which climb down to the rock platform below and to Lighthouse Beach. Norah Head Lighthouse celebrated its Centenary on 15 November 2003. Apart from the electrification of the light, few changes have been made to the lighthouse since it was established. Buildings on the headland comprise the Lighthouse, Flag Locker, Head Keepers Quarters and the first and second assistant lightkeeper's quarters as well as stables. Two of the cottages are available to rent for tourist accommodation. Tours of the lighthouse are available from 10am to 1pm seven days per week. There is a fee for the tours. The views from the top of the lighthouse are magnificent.
Website: www.norahheadlighthouse.com.au

Paronella Park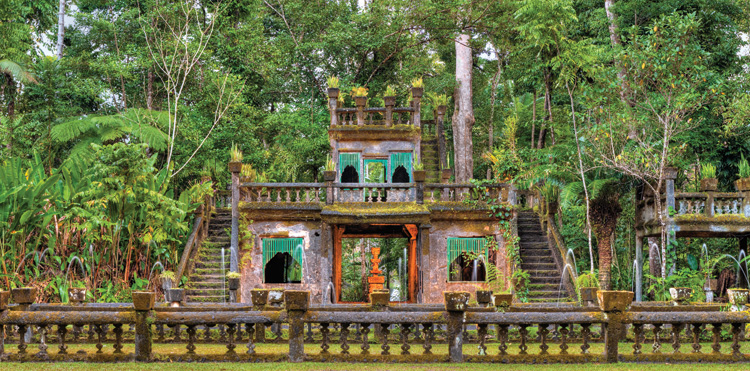 Everyone has a dream. José Paronella's dream became a reality. On five hectares beside Mena Creek Falls he built his castle, a picnic area by the falls, tennis courts, bridges, a tunnel, and wrapped it up in an amazing range of 7,500 tropical plants and trees. He even harnessed the waterfall for his electricity. Paronella Park opened to the public in 1935. Today, visitors to the park marvel at the achievements of one man. Admission to Paronella Park is valid for 24 months and covers both the tours. There is a 45 minute guided walk that explains the extraordinary story and takes you through the highlights of the park, as well as the stunning Darkness Falls Tour where the castles and waterfall are flood-lit to allow for amazing photo opportunities. Admission also includes the souvenir guide book, fish food, umbrellas, access to the online photo gallery, as well as a site for one night in the adjacent van park.
Website: www.paronellapark.com.au

Tasmanian Museum and Art Gallery
Located on Hobart's historic waterfront, the Tasmanian Museum and Art Gallery (TMAG) has recently undergone a spectacular $30 million redevelopment. The second oldest museum in Australia, TMAG has its origins in the collections of the country's oldest scientific society, the Royal Society of Tasmania, which was established in 1843. Opened in March 2013, the redevelopment includes more than 2,000 square metres of new public and exhibition spaces, a centralised visitor services hub and a new Courtyard Café. Visitors can now experience more of this unique site than ever before, including a fascinating range of nationally significant archaeological material, some of which has been hidden for over 150 years. TMAG has something to offer visitors of all ages and interests whether you are family seeking an educational and engaging experience with the children, a tourist seeking to discover more about Tasmania's history or art lover. Join a free guided tour or browse the galleries to experience TMAG's rich blend of permanent collections, touring and temporary exhibitions and special displays. TMAG is open to the public daily from 1000 to 1700, with the exception of Good Friday, Anzac Day and Christmas Day. Admission is free but donations are always welcome.
Website: www.tmag.tas.gov.au

Luna Park Sydney
With spectacular views of the harbour, Sydney's much-loved Luna Park is a superbly restored 1930s amusement park where everyone goes... just for fun! Take on crazy rides like the Tango Train or nostalgic favourites such as the beautifully restored Ferris Wheel. The little ones love the Space Shuttle and Dad will laugh his socks off on the Giant Slides! There's even more fun and excitement to be had on the hilarious sideshow games! A trip to Luna Park just isn't complete without trying your luck on the Laughing Clowns, Crazy Crooners or Goin Fishin', there are fabulous prizes to be won for all! Enjoy carnival favourites such as hot dogs, fairy floss, ice-creams and more! Salads, sandwiches and other healthy snacks are available from Fish 'n' Sips or if you feel like wetting your whistle, why not drop into the Lavazza Piazza or one of the Park's licensed bars?
Website: www.lunaparksydney.com

Wildlife Habitat
The Wildlife Habitat is Australia's leading environmental wildlife experience, providing visitors the chance to observe up close a huge range of flora and fauna. Experience the three different environments where visitors and animals mix freely, the Wetlands, Rainforest and Grasslands environments. Hand-feed kangaroos and wallabies, observe cassowaries and Lumholtz's Tree Kangaroos, and pat a Koala! Experience the symphony of sounds and colours of wildlife and tantalise your taste buds at Queensland's best tropical buffet, as you enjoy Breakfast with the Birds (daily 8-10.30am) or Lunch with the Lorikeets (daily from 12-2pm).
Website: www.wildlifehabitat.com.au

Pedal Buggies Tasmania
Pedal Buggies Tasmania is located in Ulverstone on Tasmania's beautiful North West Coast. Operating from The Beach Hut – (a relaxed beachside kiosk incorporating a small art gallery featuring Tasmanian scenery), pedal buggies offer a fun outdoor activity suitable for all ages six months to 99 years. You will enjoy some of Ulverstone's lovely parks as you pedal along the pedestrian/cycle path. You can even choose to hire a Surrey Bike for the trip to nearby Turners Beach using the shared pedestrian cycle way. Pedal Buggies are also suitable for many people with disabilities or special needs. A trailer suitable to take a wheel chair is also available for our family buggy. Sit and have a scoop ice cream as you watch your littlies (up to six years of age) have fun on the mini buggy track complete with road signs and round-a-bout. Contact us for buggy hire which is available even when shop is closed. Open weekends and most public holidays all year round and Tasmanian School holidays. Weekdays (during school holidays) 1000 to 1600 Saturdays 1000 - 1600 Sundays Midday - 1600 Subject to weather Available by appointment outside these times.

Perth Zoo
Just five minutes from the heart of the city, Perth Zoo is a Western Australian icon filled with lush gardens and naturalistic exhibits that are home to more than 1,200 animals from around the world. Walk among Australian animals and get to know your local wildlife in the Australian Walkabout and Australian Wetlands. Explore the Asian Rainforest to see elephants, tigers, Sun Bears and a colony of Sumatran Orangutans, or go on safari through the African Savannah in search of rhinoceros, lions and giraffe. Want to get up close? Book one of the daily Eye to Eye encounters and you could have the chance to feed a giraffe or meet a Galapagos Tortoise. See one of the free Zoo keeper talks or animal feeding presentations and learn about vital conservation work.
Website: www.perthzoo.com.au
Information was taken from: www.australia.com
Recommended hotels in Melbourne, Australia :
Crown Promenade Melbourne

Travelodge Southbank Melbourne

Travelodge Docklands

Best Western Atlantis Hotel

Travelodge Southbank Melbourne
Recommended hotels in Sydney, Australia :
The Menzies Sydney

Travelodge Sydney

Travelodge Wynyard Sydney

Vibe Hotel Sydney

ibis Sydney Darling Harbour
Planning a trip to Australia? Visit Hotels-Seeker.com and Booking.com to get the best accommodation prices in real time, straight from the 100 best reservation websites in the world!
This post first appeared on Hotels Guru, please read the originial post: here