Are you looking for the perfect gifts for the Travel lovers in your life?
In the 15 years we've traveled together, and the eight years we've blogged on The Barefoot Nomad, we've had a chance to road test quite a few travel gifts.
Some have been instant hits, like our GoPro HERO 6, my SCOTTeVEST travel jacket, and packing cubes. There have been some duds as well, but we've left them out so we can concentrate on showing you the best travel gear out there.
The Best Gifts For Travel Lovers
Here they are: our very best gifts for travel lovers.
Tep Wireless International WiFi Hotspot
What is it? The Tep international WiFi hotspot is a palm-sized gadget that gives you Internet access anywhere in the world.
We've traveled with our Tep for well over a year now, and it's now an essential part of our travel kit. For just dollars a day, we can get WiFi almost anywhere in the world. Even better, we just pay for it when we need it. Check out our in depth review.
Want 10% off? Use our link to Tep Wireless and enter barefootnomad where it asks for the Discount Coupon.
Rosetta Stone
Would you love to learn a new language? We're learning Spanish, and it was incredibly useful lately in Mexico, Columbia and then Ecuador to be able to easily order at a restaurant, or understand bus and plane schedules.
To get started, you can download Rosetta Stone and learn to speak the language of your choice in your own time. Live online tutoring sessions and online learning games make it fun, and you can choose the program that's just right for you.
Subscriptions come in 3, 6, 12 and even 24 month packages, and you get the flexibility to learn another language on your schedule, with any device, from anywhere in the world. You can even download lessons to your mobile device to continue learning offline.
Want to try it out first? Click here to try the Rosetta Stone Free Demo.
Get your online subscription here, and learn from anywhere your mobile device takes you. Follow Rosetta Stone on Facebook, Twitter, or YouTube.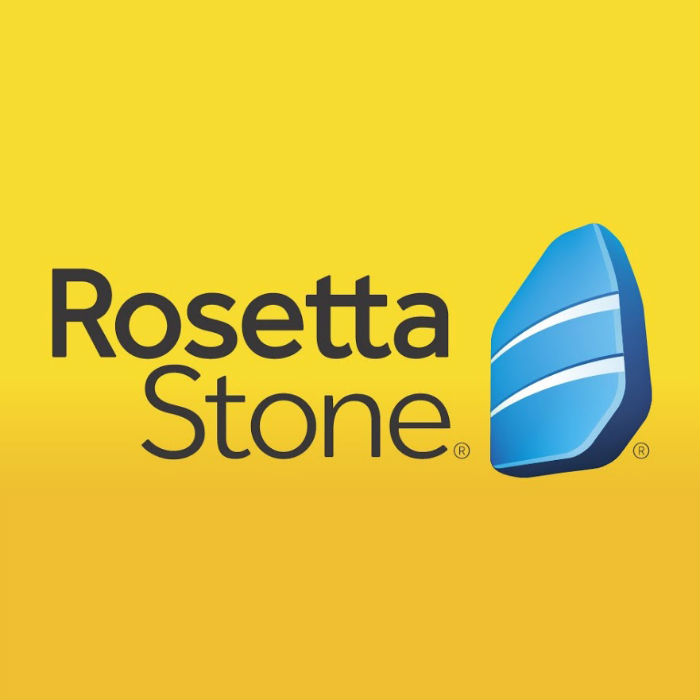 GoPro HERO 6
We just picked up our GoPro HERO 6 a couple of months ago, and we're loving it.
Unlike older GoPro models, there's no case to snap on and off. It's waterproof as is, and it takes gorgeous 4K video and photos. See our sample video here and our tips for taking great family photos and videos!
We're Canadian, so we picked our GoPro HERO 6 up locally from Sport Chek, but they're available almost everywhere, including Amazon.
Buy it from Amazon here.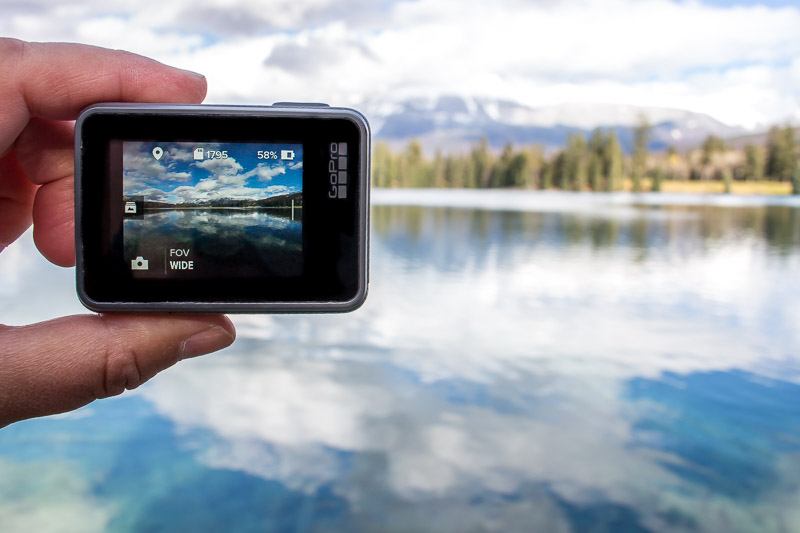 What's a GoPro without accessories?
The GoPro is made for action, and it's the perfect little camera to bring in the water. The problem is: it doesn't float. We use a bobber floaty for it in the water, and it keeps it from sinking to the bottom or getting lost in ocean waves. Buy the bobby floater on Amazon.
The GoPro can also use a bit of battery life if you use the WiFi feature, so it's helpful to have a second battery always charged. Buy it on Amazon here.
We also love our Joby Gorrilapod for getting great shots. This version comes with an adapter for the GoPro. Buy on Amazon.
If you're looking for a bunch of other accessories, we've had great luck with this inexpensive after market BAXIA TECHNOLOGY 44-in-1 kit that's chock full of accessories like a chest harness, head strap, and plenty more. Everything we've tested from this kit has worked with our older GoPro 4 Black and the GoPro HERO 6. See it on Amazon.
Packing Cubes
Packing cubes honestly changed my life. No more digging through a suitcase to find that last pair of underwear, and no more dirty laundry accidentally jumbled in with the clean.
We use eBags ultralight packing cubes, but they're a bit expensive (though incredibly lightweight and durable).
If I was buying packing cubes again, I'd seriously consider the Amazon Basics sets, which get stellar reviews, and look similar.
Buy on Amazon.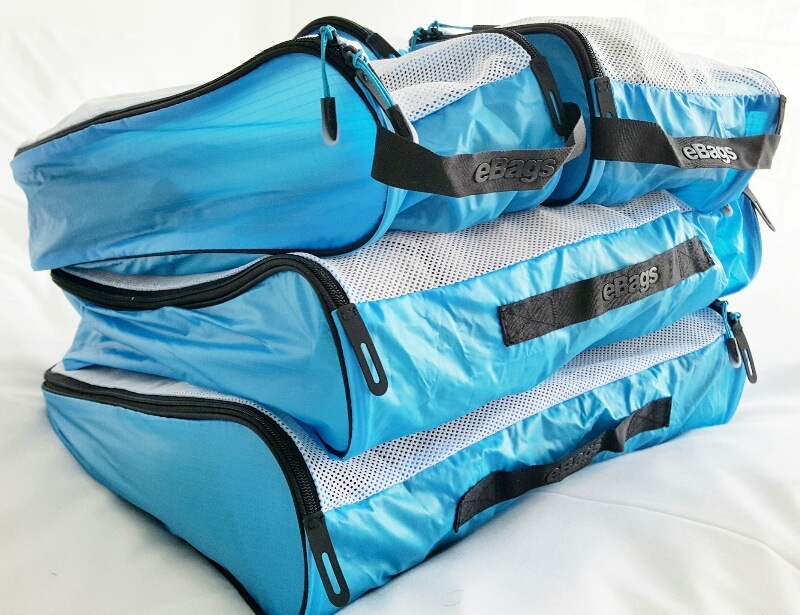 Canon EOS Rebel SL1 DSLR Camera
As a family of four, with two kids, we're constantly struggling to keep our travel gear as light as possible.
However, as travel bloggers, we need a DSLR for good quality photos and video.
So, we opted for one of the smallest and lightest DSLR cameras on the market: The Canon EOS Rebel SL1. It weighs less than a bottle of water, and the camera body fits neatly into my hand.
We've been using the same little SL1 for over four years now, and still love it. Sometimes, we talk about upgrading to a professional grade DSLR, but they're just too bulky, too expensive, and our lightweight SL1 does a fantastic job for us.
See prices on Amazon here.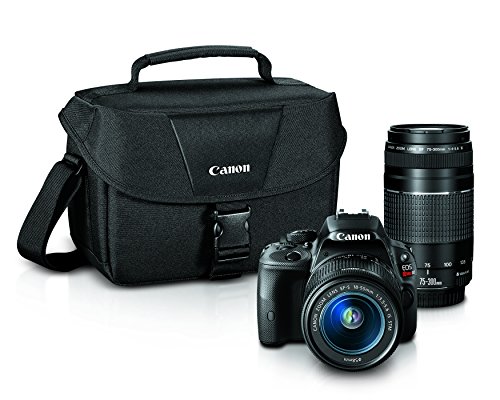 Travel Jacket
My women's SCOTTeVEST Chloe Glow travel jacket is by far my favorite item of travel clothing. It's cute, comfortable, and has a whopping 18 hidden pockets to store all my travel gear. Even better, it's nicely fitted, and is never bulky. See my review here.
Buy on Amazon.
Looking for a men's jacket? The men's SCOTTeVEST travel jacket has a whopping 25 pockets and great ratings. See the men's jacket on Amazon here.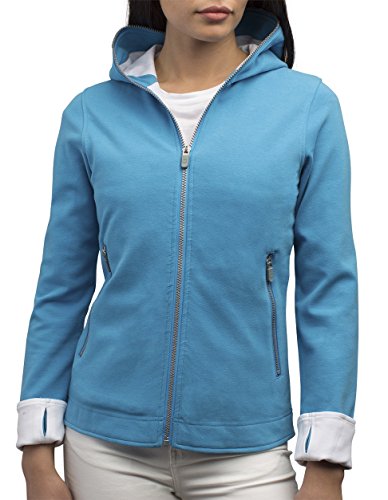 Travel Adapter
Every traveler needs a good travel adapter. The Orei World Travel Power Plug Adapter is rated one of the best out there, and it even comes with a built in dual USB charger.
Get it on Amazon here.
Tip! A travel adapter connects your plug to the outlet wherever you travel. An adapter does NOT change the power output coming from the outlet so make sure your devices can handle the local voltages.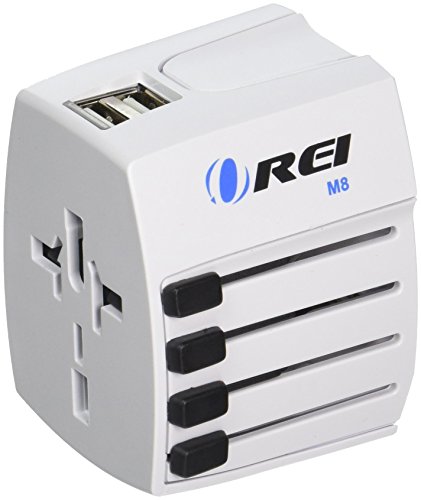 Quick drying travel underwear
When you're trying to pack light, quick drying travel underwear is a must. You need something that you can wash out in a sink or bathtub at night, and that will be dry by morning.
ExOfficio fits the bill. They're lightweight, fit comfortably, and dry quickly. We have a couple of pairs coming for review, as we've heard from other travel bloggers that ExOfficio underwear is their favorite.
Buy women's ExOfficio travel underwear on Amazon.
Buy men's ExOfficio travel underwear on Amazon.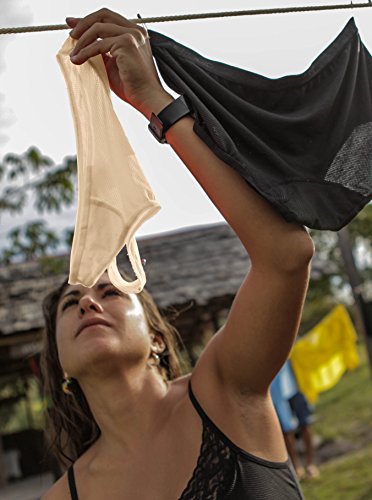 Books and a Kindle for the traveling soul
If your budget won't quite reach to a high end camera or a trip, a Kindle is almost always a great gift for a travel lover.
We have the Kindle Paperwhite and love it. The only thing that we wish ours had was the cellular connectivity (it's about a $70 add on). Cellular connectivity is free (after the initial buy), and it will let you download and shop on the go anywhere in the USA or roam in 100+ countries without an additional charge for wireless data. Trust me, your traveler will love this.
Buy the Kindle Paperwhite on Amazon.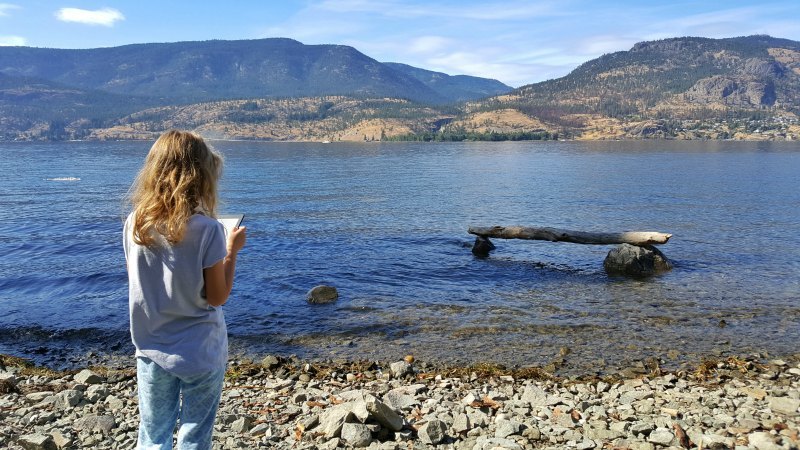 As for books, here are a few of the most popular travel novels out there to get you started.
Eat Pray Love. The classic by Elizabeth Gilbert has probably inspired more solo trips than almost any other book. See it on Amazon.
Under the Tuscan Sun by Frances Mayes. The book's protagonist buys an abandoned villa in Italy, and learns to love the simplicity of rural Italian life. The book was made into a movie starring Diane Lane and Sandra Oh. See on Amazon.
Wild, by Cheryl Strayed. This is a fantastic book for outdoor lovers. It chronicles her journey along the Pacific Crest Trail when she was 26. See on Amazon.
In A Sunburned Country, by Bill Bryson. This is my favorite travel book of all time. It has Bryson's trademark wit, along with plenty of interesting and entertaining tidbits about Australia. See on Amazon.
The Alchemist, by Paulo Coelho. A wonderful, international best seller about Santiago, a shepherd boy who yearns to travel the world. See on Amazon.
Audiobooks
We also adore audiobooks for travel. Every year we drive thousands of kilometers across Canada and the USA to visit friends and family, sometimes logging in over 40 hours and four thousand kilometers behind the wheel over a week or two.
Audiobooks are an absolute lifesaver on those trips. When we start a great audiobook, the hours fly by as we drive across our gorgeous country. It's a great way to keep the kids entertained, and keep us from going stir crazy.
An Audible subscription with Amazon makes a fantastic gift, and you can even sign your travel lover up for a free trial to see if they like it.
Check out Audible on Amazon.
Best backpack for travel
We've moved on from traveling backpack only to wheeled carry on only these days, but for many years we traveled with a backpack.
While most people get a backpack based on features and cost, the most important thing is probably making sure you get the right size backpack for your frame. As a woman who's five foot five, I've tried on a few backpacks that are geared for tall men. What a mistake! They're uncomfortable, the straps dig in, and even worse, the waist straps are often too big.
For women, the Osprey Aura 65 AG Backpack consistently gets great ratings, and it's sized perfectly for female travelers. Even better the Osprey comes in small, medium and large for a perfect fit.
See the Osprey Aura 65 AG Backpack on Amazon.
For men or taller women, the Deuter Aircontact 65 +10 is a great choice, as is the Osprey Pack Atmos 65 Backpack.
See the Osprey Pack Atmos 65 on Amazon.
See the Deuter Aircontact 65 +10 on Amazon.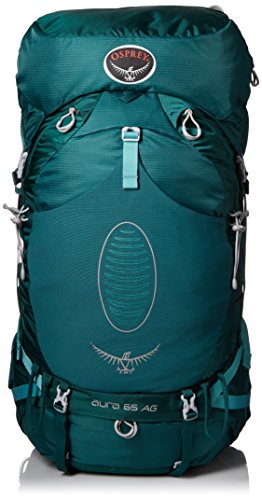 Keeping your gear safe with a travel pouch
There are a lot of choices for keeping your travel gear safe, from fanny packs to belt wallets to traditional money belts.
When we're in a situation where we need to keep our valuables as close to us as possible, we usually choose a neck travel wallet (see our extensive review of them here). A neck wallet has room for passports, credit cards, money and the like. It's small enough that you can wear it under your shirt and no one can see it.
Tip: The most secure way to wear a neck wallet is like a gun holster; over your neck, with one strap under one arm. If you wear it only around your neck, it's easy for someone to rip off. The only downside is that it's a bit embarrassing to have to lift up your shirt to access your wallet if it's slung under your shoulder. Keep it slung in front of your body.
Silk is a good choice for a neck wallet. It feels good against the skin, plus it's durable, washable and lightweight. I wore the Eagle Creek Silk Undercover Neck Wallet almost every day for a year. It was lightweight, thin, and comfortable, though I did have to sew the straps back on after about nine months.
Click to see prices here.
If you're looking for something with RFID protection and that's water resistant, the Venture 4th Travel Neck Pouch Neck Wallet gets stellar reviews. It's a great alternative if silk isn't your thing.
Click to see prices on Amazon.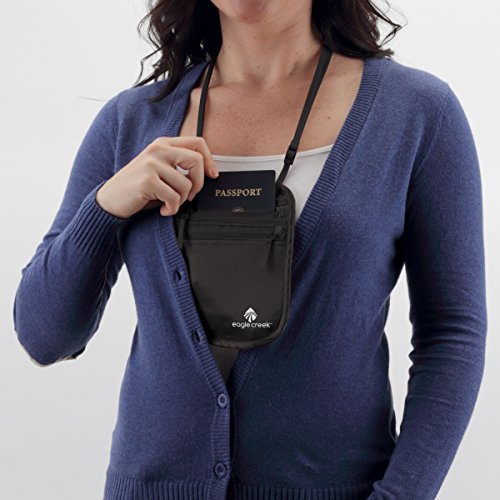 Carry on backpack
For my last few solo trips, I've been trying out a top-loading Pacsafe Venturesafe X30 anti-theft adventure backpack.
It's surprisingly lightweight, has a padded tablet sleeve, a wealth of pockets and locking zippers, and anti-theft Slashguard stainless steel wire mesh embedded into it complete with RFID protection. At 18 inches high and 9 inches wide, it's small enough to use as a personal item with most airlines, and it holds an awful lot. It also has a molded frame that sits on the body quite well.
Get it on Amazon.

External battery chargers
We never leave on a trip without grabbing our external battery chargers. Finding a place to plug in our smartphones, the kids electronics, and our tablets, is a constant hassle, so now we have a few chargers with us at all times.
Our little Anker PowerCore+ mini 3350mAh Lipstick-Sized Portable Charger travels with me in my jacket pocket wherever I go. It's less than 3 oz (80 grams), and less than 4 inches long, so it's lightweight and compact. I can get a full charge for an iPhone or Samsung S6 from it.
See it on Amazon.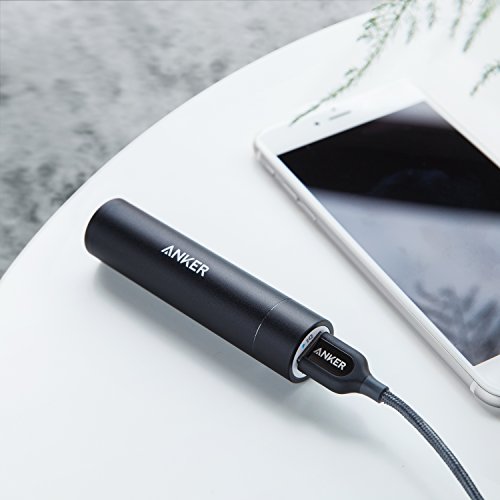 Our go-to charger for the family is an older version of the PowerCore+'s bigger sister, the Anker 20100mAh Portable Charger PowerCore. It can charge two devices at once, and has high speed charging.
See it on Amazon.
Headlamp
Admittedly, a headlamp isn't the first thing you'd think of as travel gear, but our Petzl Tikka headlamp has been a must pack item for us for the past 10 years. It's still going strong after a decade.
Even in the age of smartphone flashlights, we still love it because it lets us have a hands free light. It's perfect for camping, and finding our way around strange cities after dark. We've used it for home renovations where we need our hands free, and the kids love to play with it, which is a bonus.
The Tikka we use takes three AAA batteries that last us months, and it's lightweight enough that we carry it with us in our day bag everywhere we go.
Buy it on Amazon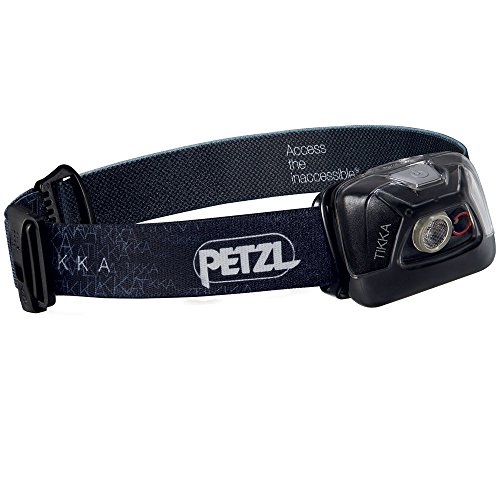 Gifts for the home
While we spend a lot of time traveling these days, we also spend a fair bit of time at our home base in Canada.
We've included a few of our favorite at home items here. Even travel lovers like us like to spend a bit of time at home!
We've been eyeing up a new TV for a while now that does beautiful 4K images. We're loving the look of the VIZIO M50 SmartCast 4K HDR Home Theater Display, which features Google's Chromecast built-in and is compatible with Google Home and the Google Assistant.
I can't wait to watch some of our favorite travel TV shows and movies on this beauty!
See it on Amazon.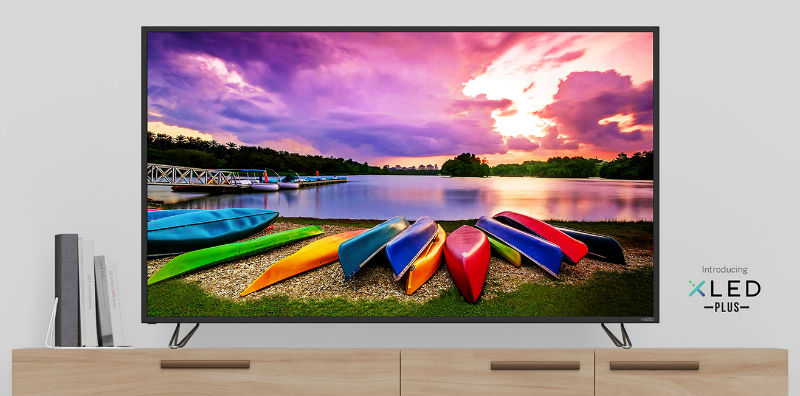 We've also been having a blast with our Google Home Mini.
It's powered by Google Assistant, so you can ask it questions, set reminders, control your smart lights, turn on your TV to watch Netflix, and even play some fun games.
We're big Stranger Things fans, so we've had a blast using our Google Home Mini to chat with Dustin from Stranger Things 2. Check out this video, where they chat with Dustin on his walkie talkie and head into the Upside Down!
What's your favorite travel gear? Let us know in the comments below!