Live like a local, I thought to myself when I first moved to Santa Fe. Or at least try to look like it. No one sets out wanting to look like a tourist. And living as close as I did to the Railyard, heading out the Santa Fe Farmer's Market every morning seemed like a good way to try to live like a local. Little did I know that it would become my go to Saturday morning activity. I forgot the living like a local part and became enthralled with the privilege of having fresh local flowers on my table every day, garlic from Dixon in my pantry, tomatoes from Taos on the windowsill above my sink.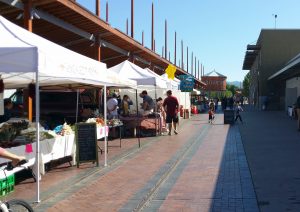 I also didn't know that the Santa Fe Farmer's Market is rated as one of the top ten markets in the nation when I started going there. I just knew that the company serving the breakfast burritos had mastered perfectly the art of creating a carne adovada egg burrito. And delicious rich coffee.
Saturdays from 7 a.m. to 1, Tuesday mornings at the same time, if you look closely you might find me at the garlic oil booth, buying a nice housewarming present for my real estate clients. Or at the Vivec wine counter, getting one more bottle of our favorite red.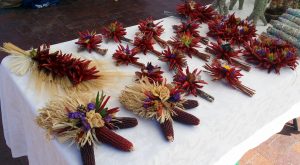 See you there.