Hotels in the Cotswolds are always a pleasure to discover and having stayed in a few places owned by Cotswold Inns pubs and hotels before – the Bay Tree and Lamb in Burford, the Manor House at Moreton-in-Marsh and most recently the Bear of Rodborough near Stroud – I had expected the Hare and Hounds Tetbury to be build upon similar lines: a traditional coaching inn or cosy pub. I did not expect it to be so grand-looking, more of a country house Hotel with expansive gardens, a vast dining room with huge windows and sprawling grounds including individual cottages, conference facilities and a pub/restaurant just next door.
Inside the Hare and Hounds hotel Tetbury
Built in the 1860s by wealthy landowner Robert Staynor Holford, who also created the Westonbirt Arboreteum (just a few minutes' drive away) this four-star hotel has 42 bedrooms, some in the main house and some in the separate coaching house – renovated during lockdown – and are furnished in an traditional yet boutique style, combining mullioned windows with splashes of colour, open fireplaces and interesting artwork.
A large downstairs lounge runs the width of the hotel from front to back and contains an abundance of stylish sofas and chairs along with books and games to while away the afternoon but in good weather the gardens and outside courtyard beckon, perfect for morning coffee or afternoon tea. The hare and hounds theme – or at least the hounds part – runs through much of the hotel's artwork and there are many dog-friendly rooms here if you wanted to bring your pet.
Afternoon tea at the Hare and Hounds
We arrived from the Hare and Hound's sister hotel, the Bear of Rodborough near Stroud, and so were early enough to enjoy a whole afternoon in the sunshine, complete with a welcome prosecco and a cream tea – one was enough for two to share and not ruin the evening meal – and sitting in the summer sun with the Sunday newspapers and absolutely nothing else to do was a delight.
Our bedroom – once we finally made it upstairs – was also an unexpected treat, larger than I'd expected, and had a brand-new carpet thanks to the enforced lockdown break. This meant the en-suite bathroom door didn't actually shut, but a quick word to reception and it was fixed in a matter of minutes. As well as double or twin beds, the room contained a large sofa, coffee table, writing desk and an abundance of tea and coffee-making facilities, so we were all set.
To book directly with the hotel, go to: Hare and Hounds
To compare prices for the Hare and Hounds click on: Trivago – HotelsCombined – Booking.com
To read more reviews and get the latest prices click here to go to Hare and Hounds hotel on TripAdvisor
Restaurant at the Hare and Hounds
Dinner in the Hare and Hounds' own Beaufort restaurant was, like the hotel itself, grander than I'd expected, with subdued lighting and sparely-furnished, spaced-out tables (thanks to Covid) adding to the formal atmosphere. While it wasn't one of those restaurants where you have to dress for dinner, most diners looked pretty smart – probably as a nice change to lockdown casuals – but the cheerful and chatty staff meant meant the mood was informal and friendly rather than stiff and snooty.
The Hare and Hounds Tetbury menu – which is standard across all the Cotswold Inns sites – was simple and classic British, with five or six options for each course including English pea soup, ham hock terrine, grilled sardines, followed by sirloin steak, poached lemon sole, roast lamb and Chateaubriand to share. By a quirk of hotel reviewing we had dined at the Hare and Hound's sister hotel the Bear of Rodborough the previous day so could compare like-for-like dishes and the Hare and Hounds definitely had the edge, lifting the dishes to something above the menu's description, full of flavour and quality which matched the impressive surroundings.
Breakfast the next day was equally good even though Covid restrictions meant that any coffee other than filter was temporarily off the menu. I could have done with a stronger brew after a night disrupted by late-night revellers in the courtyard just below our bedroom, who were letting off steam after lockdown until the early hours. I couldn't really blame them though and it was a delight to wander round the gardens in the sunshine the next morning before heading off to explore Tetbury and the rest of the Cotswolds. Here's hoping to the avoidance of a second lockdown meaning hotels like the Hare and Hounds can continue to welcome guests without interruption.
The Hare and Hounds hotel, Bath Rd, Westonbirt, Tetbury GL8 8QL
Rooms at the Hare & Hounds start from £125 for a double room B&B while the top luxury suite with hot tub starts at £255 per night
To book directly with the hotel, go to: Hare and Hounds
To compare prices for the Hare and Hounds click on: Trivago – HotelsCombined – Booking.com
To read more reviews and get the latest prices click here to go to Hare and Hounds hotel on TripAdvisor
If you liked this review of the Hare and Hounds hotel near Tetbury then why not Pin It!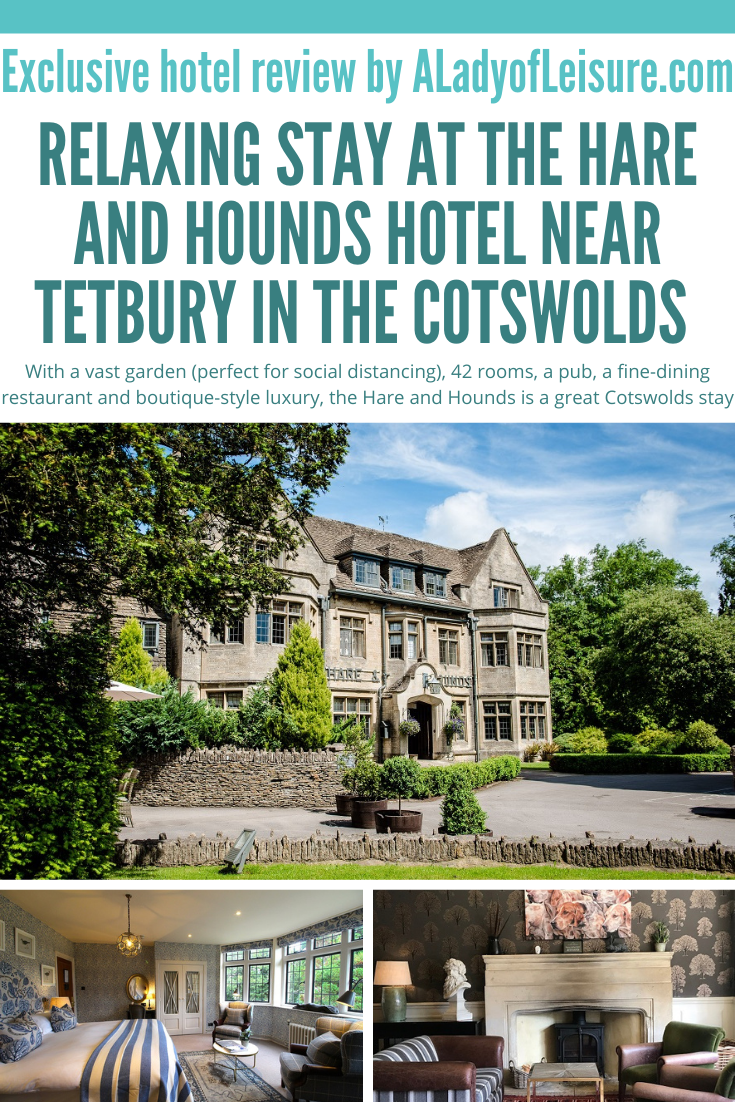 If you are researching the best hotels in the Cotswolds then you want to also read my reviews of these great hotels:
Dormy House – so snug, you'll never want to leave
'From the moment I walked in the door and saw the cosy sofas and roaring fireplaces, to the friendly welcome at reception and then finally, arrived at The Snug, one of the nicest hotel rooms I've stayed in, I knew I was in for a treat for my stay in the Cotswolds.' Full review here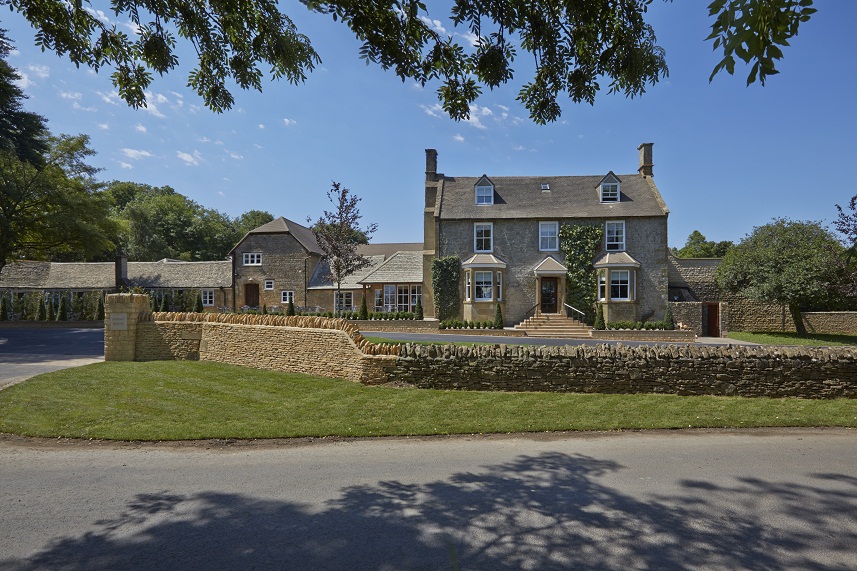 Barnsley House – a spa, a cinema, a garden, a beautiful place to stay
'Within two minutes of arriving at Barnsley House hotel and spa in the Cotswolds I had completely fallen in love with it – and that's before I'd even tried out the private cinema, outdoor hot tub or delicious food.' Read my full review here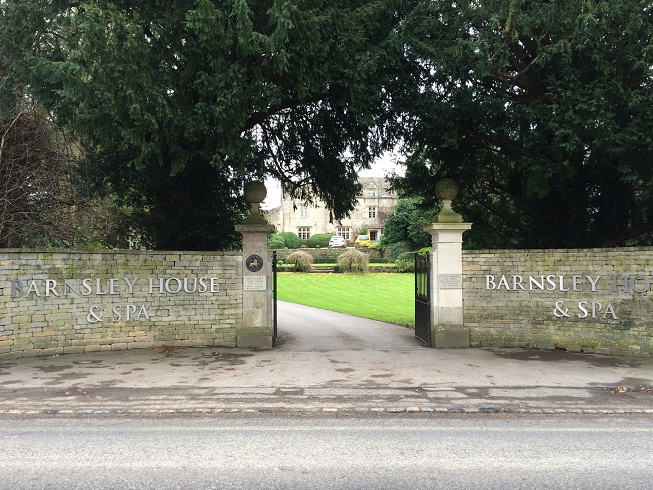 Cosy Cotswolds charm at the award-winning Painswick hotel
'Those looking for a friendly, cosy break where you feel instantly at home, where staff will offer to pick you up from the local pubs after a country walk and where you can fall asleep on the lounge sofa in front of the fire, The Painswick is perfect.' Read my full review here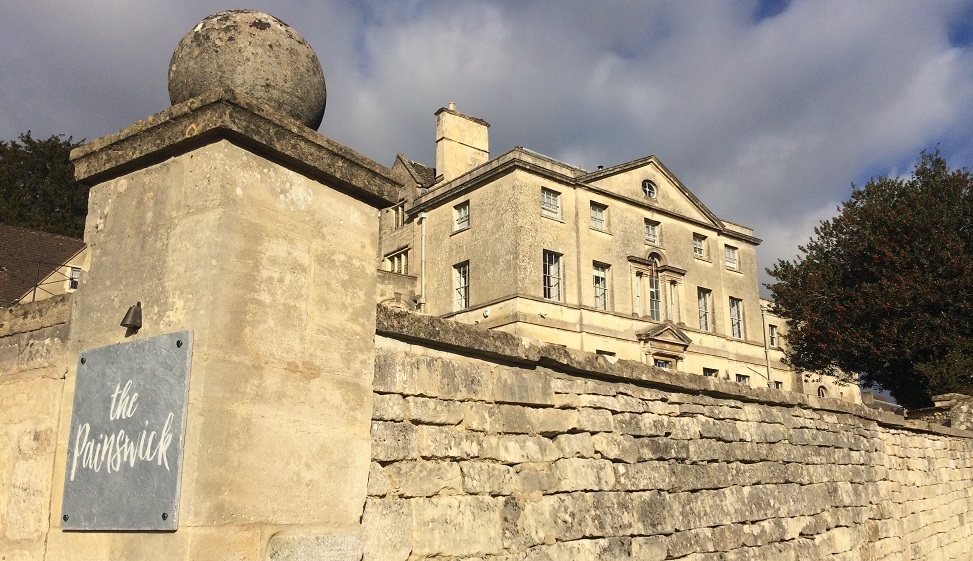 The post Relaxing in grand style in Cotswolds hotel the Hare and Hounds Tetbury appeared first on ALadyofLeisure.