Maybe you're curious about how is life in Milan under quarantine. Maybe not. But this is such a unique time (for the good and the bad), that I thought about writing these chronicles from Italy, and how life is in Milan as we are quarantined. I don't know if this is of interest to anybody. But I thought that I wanted to write down, and share, how you feel when you get a grasp on what should have been clear long ago. We can't control everything. And I strongly believe that hard times are also an opportunity to think about the real values in life.
The moment we all hoped would never come, the event we all dismissed as impossible, materialized on a Saturday night. I was spending the evening with my best friend, Stefano, who lives in Geneva and had come to Milan during the weekend to visit his family and his father, gravely ill. We had just entered an almost empty restaurant to have a bite when the news came. According to the media, the Government would soon approve a decree to quarantine Milan, the Lombardy region and other areas where the Covid-19 was spreading fast. Too fast.
Day zero, March 7, 2020
The news came like a punch in the stomach. We were not expecting anything like that. We were not ready.
One thing is having cinemas, theaters, gyms, and other spaces for social aggregation closed. But being confined in an area, albeit large, unable to travel around, is another story.
We thought that Milan, Italy's financial center, would never be locked down. We were wrong.
I confess that at first, I underestimated the power of the Coronavirus. I thought that avoiding large gatherings, and common sense precautions would be enough. The reality is that the spreading occurred at an alarming rate. And the people reacted in two opposite and equally extreme ways.
Many panicked, heading to the supermarkets, stockpiling goods like mineral water, pasta, and toilet paper as if the third world war was about to be declared, Other people defiantly ignored the issue, gathering and crowding small spaces to socialize. Most of them are teenagers and young boys and girls. It's understandable. This is the time when you feel invincible and immortal. I don't judge them because I was the same.
But here's the point.
The repeated calls to responsibility were too often dismissed with a shrug.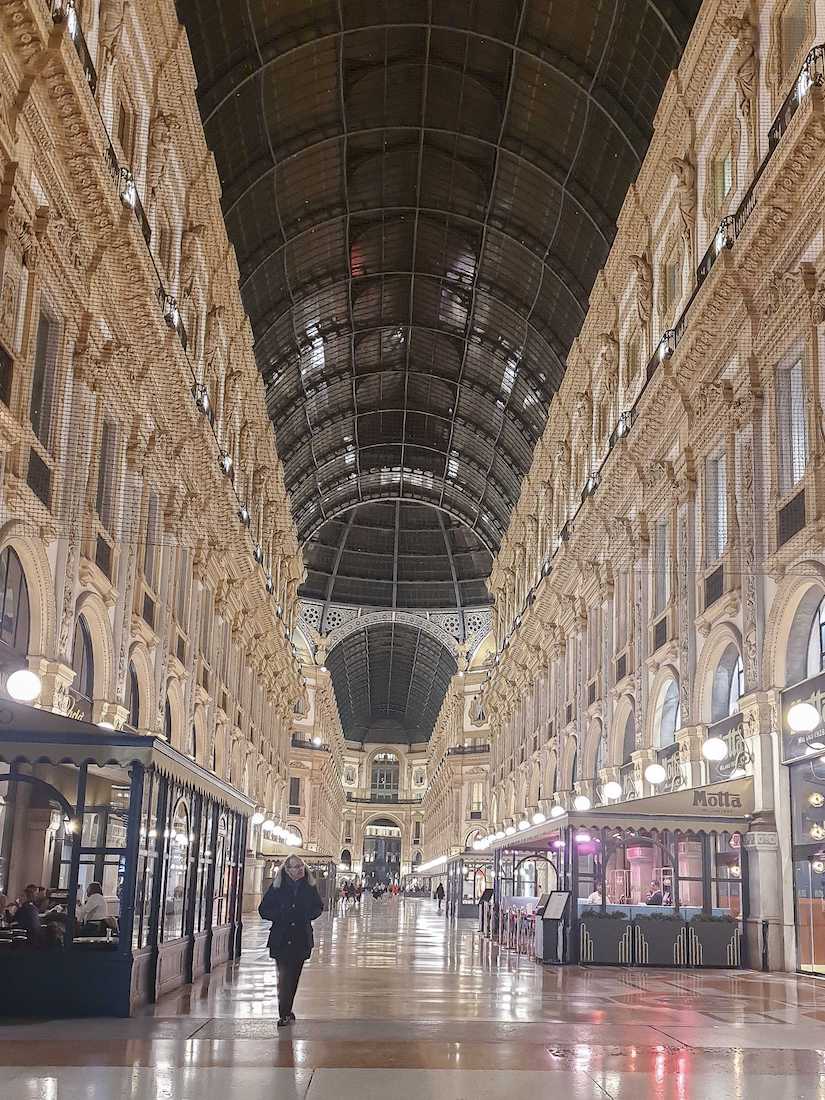 Day one, March 8, 2020
The Government approved the Decree, so here were are. Quarantined until April 3, 2020. Not only unable to travel outside Lombardy, except for very serious reasons. We are also asked not to leave our province of residence. To give you an idea, that means that if I wish to spend a day hiking above Lake Como, I can't. Nothing to complain about. Health is the priority, has to be the priority, but it certainly feels weird.
I call my nephew, a wonderful boy who has Down Syndrome, and who I was supposed to join in the coming days in Florence. After that, we had planned to go skiing together, something he's been looking forward for months. I try to explain to him what is happening, and that we won't be able to have our ski holiday this year. I'm saddened since I know how much joy skiing with his aunt brings to Ludo. But there's nothing we can do about that. And we'll try to a different exciting experience as soon as possible.
I go out to buy some groceries and get a first taste of what the newly approved restrictions mean. The first glimpse of life in Milan under quarantine. People are queuing outside the supermarket because only a limited number of people are allowed inside at the same time. I get in and buy the few things I need. As I approach the cash counters, a kind man is checking that people keep a reasonable distance between one another, and don't rush to pay and leave.
It's Sunday, only a few people stroll in the streets of Milan's historical center. It is not yet clear how the measures related to the quarantine will be implemented, but it looks like people are slowly getting that during at least four weeks, life won't be the same.
Original article: Chronicles from Italy: Life in Milan under Quarantine
©2020 Wild About Travel. All Rights Reserved.
This post Chronicles from Italy: Life in Milan under Quarantine was first published at
Wild About Travel.