The following is a guest post by Shivani, a blogger at The Wandering Core and working a full-time job in IT sector. A native of Delhi, India, Shivani has a keen interest in travel and loves to explore not only far off places but also her home city.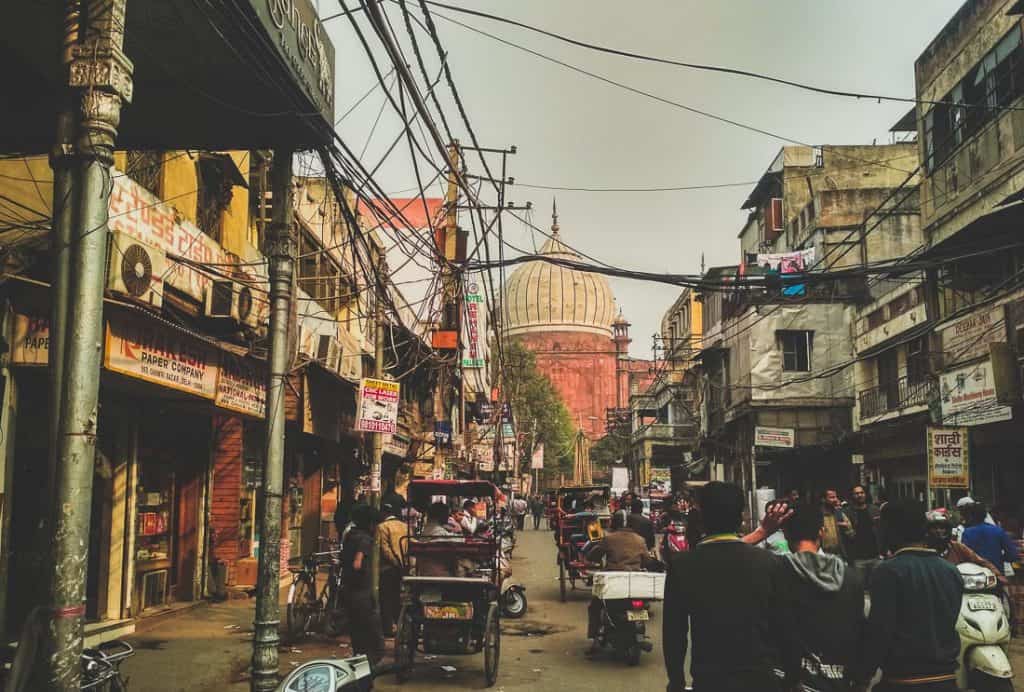 As the capital of largest democracy in the world, Delhi is the perfect mix of history and urban culture. With a history going back to the 6th century, and now the capital of India, Delhi is an enchantment for all. As a metropolitan city with lots of places to visit, not all can be covered in Dehli in 2 days. But I'm going to present a detailed itinerary about how to spend your best 48 hours in Delhi.
Old Delhi perfectly blends with New Delhi while maintaining its culture and charm. Delhi has a number of ancient architectural buildings, but it is slowly catching up with an urban city feel alongside the impressions of colonial buildings built by the British. Old Delhi still attracts a lot more tourists than its later version, thanks to the largest spices market in Asia, oldest cloth market of Chandni Chowk, the largest mosque in India, and 17th century Red Fort built by Shah Jahan.
What to do in Delhi in 2 days
Qutub Minar
Start your first day early with Qutub Minar – the tallest brick minaret in the world. Qutub Minar is the symbol of the start of the Mughal empire rule in India and is the location of the first mosque in India. When Qutb al-din AIbak began his reign of Delhi Sultanate, he perceived the minaret and this is how it received its name. Despite being the largest minaret, it is still few inches shorter than the Taj Mahal.
Humayun Tomb & Nizammudin Dargah
Humayun Tomb is like Delhi's own red sandstone Taj Mahal. Even the iconic Taj Mahal got its inspiration from Humayun's Tomb! Compactly located in the South Delhi, the tomb is a photographer's playground.
The Mausoleum holds the graves of Humayun Kabri & Haji Begum and attracts millions of tourists every year. So, if you wish to create unique pictures, then I would advise heading to the tomb either in the early morning or late evening. Near sunset, the crowds will disperse and you'll be able to capture amazing pictures.
Nizammudin Dargah is another of the most-visited places in Delhi, located just across from the Humayun Tomb entrance. Spend an hour soaking in the ambiance of some of the most sacred places in Delhi.
India Gate & Connaught Place
India Gate is the largest war memorial in India. It is a triumphal arch built in a similar tone to ones in Paris & Rome. The arch is surrounded by a huge array of gardens and small canals perfect for an evening picnic. India Gate is closely connected to Rashtrapati Bhavan through Rajpath. If time permits, don't miss out on photographing another architecture marvel from the national capital.
India Gate is closely located to Connaught Place which is visited equally by locals and tourists. It is a large shopping junction, restaurant hub and a great place to feel Delhi's culture. If you want to stay for lunch or dinner, try Farzi Cafe in the inner circle.
Old Delhi
I would advise keeping the second day for old Delhi. It's huge and extensively crowded so if you wish to cover all four places in a day, you must start early.
Red Fort
Start your tour with Red Fort. Once an official residence of Mughal emperors, the Red Fort is now famous for hosting the Indian PM on Independence Day. The fortified monument is a huge complex flaunting a design of intricate Mughal and Islamic architecture.
Jama Masjid
After visiting the Red Fort, head to Jama Masjid, the largest mosque in India. Another stunning Mughal monument, it is one of the most sacred places in India. It's a place of prayer, so be careful to respect the culture and don't disturb people offering their prayers.
Explore not only the main monument but also head to the top of the minaret for amazing views of Delhi. The ticket counter for both is near Gate 2, and the entry for the Minaret is near the same gate too.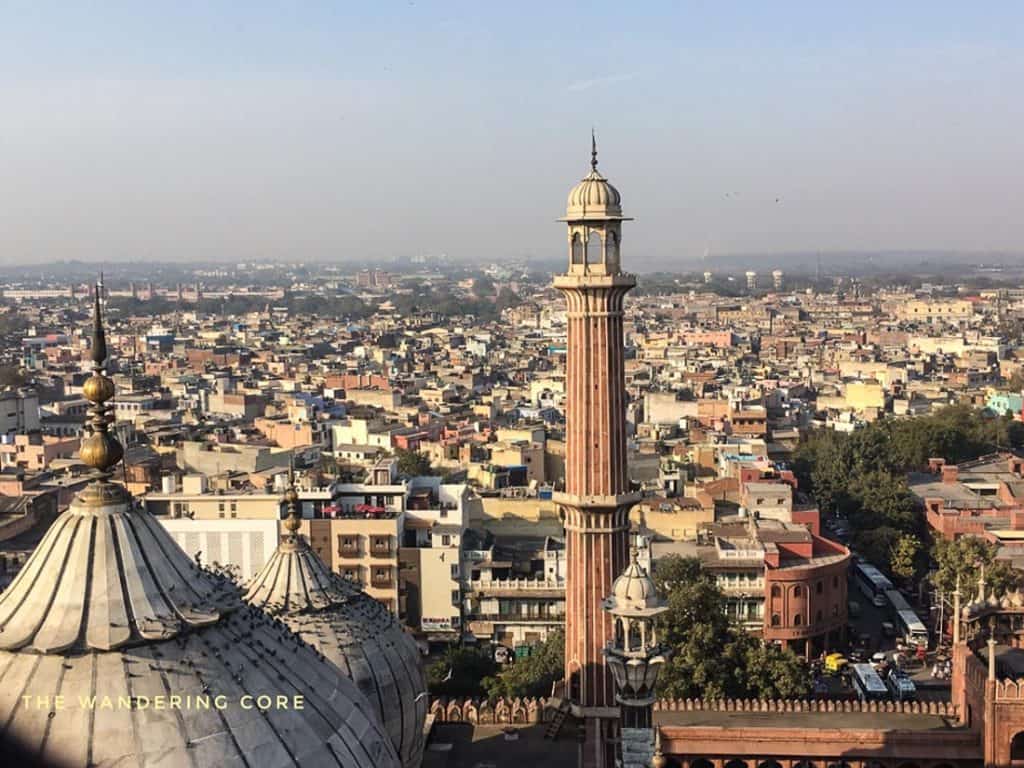 Chandni Chowk Market
After covering both monuments, prepare yourself for the large and bustling crowds in the narrow lanes of Chandni Chowk's market. Hold tightly to your belongings including wallets, handbags or camera, it's better safe than sorry!
The market is divided into various sections, Dareeba for gold/silver jewelry, Kinari Bazaar for decoration, artificial jewelry, or laces etc, Meena Bazaar for Indian wedding lehengas (dresses). It's difficult to cover or shop from all in a day, so I say wander through the alleys and enjoy the vibe before heading out.
Before ending your day, I would highly recommend trying out Dahi Bhalla (a sweet Indian snack) from Natraj Dahi Bhalla walla. Ask any local, they will point in the right direction. They serve the best Dahi Bhalla in Delhi and are must-try from my personal experience.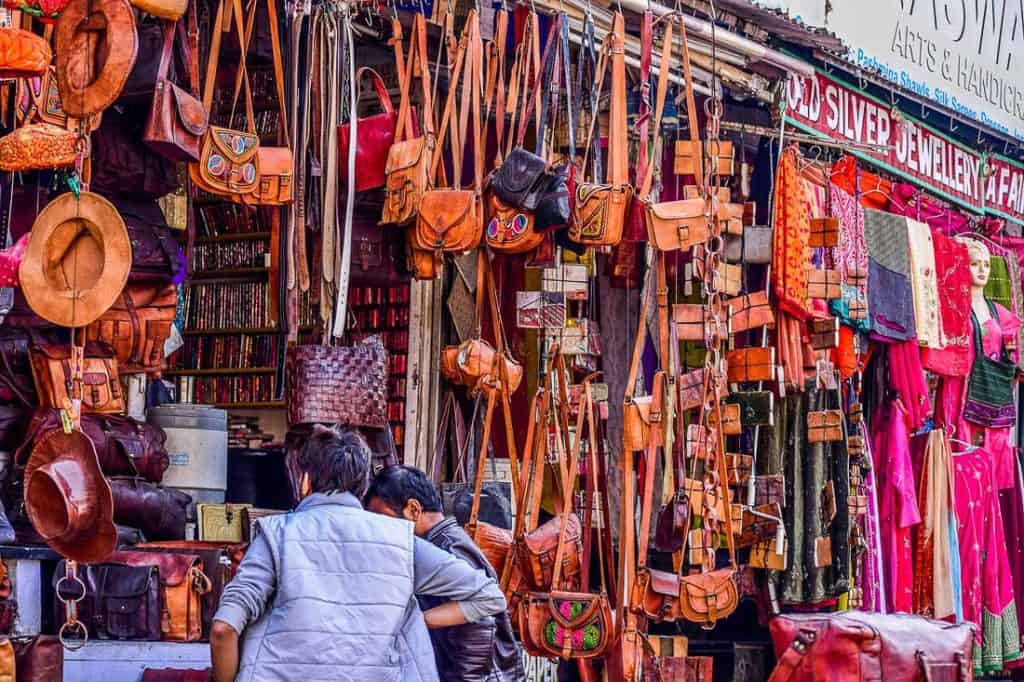 How to get to Delhi and around
Being the capital of India, Delhi is well-connected through air, rail, and roads.
By air
Delhi's international and domestic airports are located on the very outskirts of the city. Delhi International (IGI) airport is locally known as T3 airport and T1, including 1C & 1D, cater domestic flights. If you're covering the Golden Triangle of India (Delhi-Agra-Jaipur), then most likely you will land in Delhi's T3 airport. T3 is well connected through a special section of the Delhi Metro – Airport Express. The Airport Express will take you directly to the central Delhi, ending at New Delhi Railway station.
By rail
Delhi is a major junction for covering Northern India and it has more than 6 railway stations. Out of these the New Delhi Railway station and Old Delhi railway station are the most used.
By bus
Delhi has 2 major bus terminals – Kashmere Gate and Anand Vihar. Comfortable Volvo buses are available for nearby states. For Agra and other parts of Uttar Pradesh, Anand Vihar is the best place. For Himachal Pradesh, Punjab, and Haryana, and some of Uttar Pradesh too, Kashmere Gate is the place to head to.
Getting around
Travel in Delhi in the metro is the safest and fastest to commute. Autorickshaws and uber/ola are available too, but watch out for traffic if you choose these options.
Where to stay in Delhi
For a short duration of two days in Delhi, I recommend staying near Central Delhi, CP or Lutyens Delhi. There are various hotels available, from 3 – 5 star. I would not suggest staying in South Delhi as it's usually tied up with heavy traffic and the commute time will seem never-ending. Airbnb or homestays are also good if you choose areas like Jor Bagh, Sundar Nagar, Khan Market. But beyond these areas in South Delhi, almost everything is located in a high traffic area.
Day trips from Delhi
Agra is a 3-hour drive from Delhi thanks to the new Delhi-Agra expressway. If you're spending more than 2 days in Delhi, I recommend taking a day out to visit the Taj Mahal. However, the Taj Mahal is closed on a Friday, so bear that in mind.
Mathura and Vrindavan are also on way to Agra. Vrindavan is the birthplace of Lord Krishna. Vrindavan has some famous temples including Iskon temple, Bankey Bihari Temple and the Nidhi Van aka a small garden.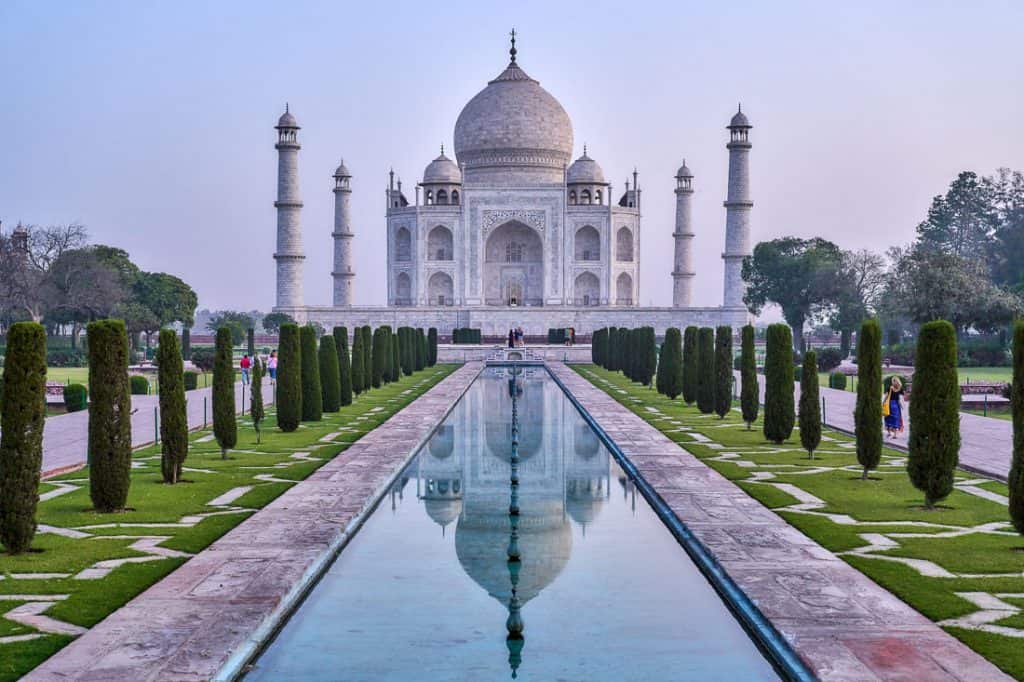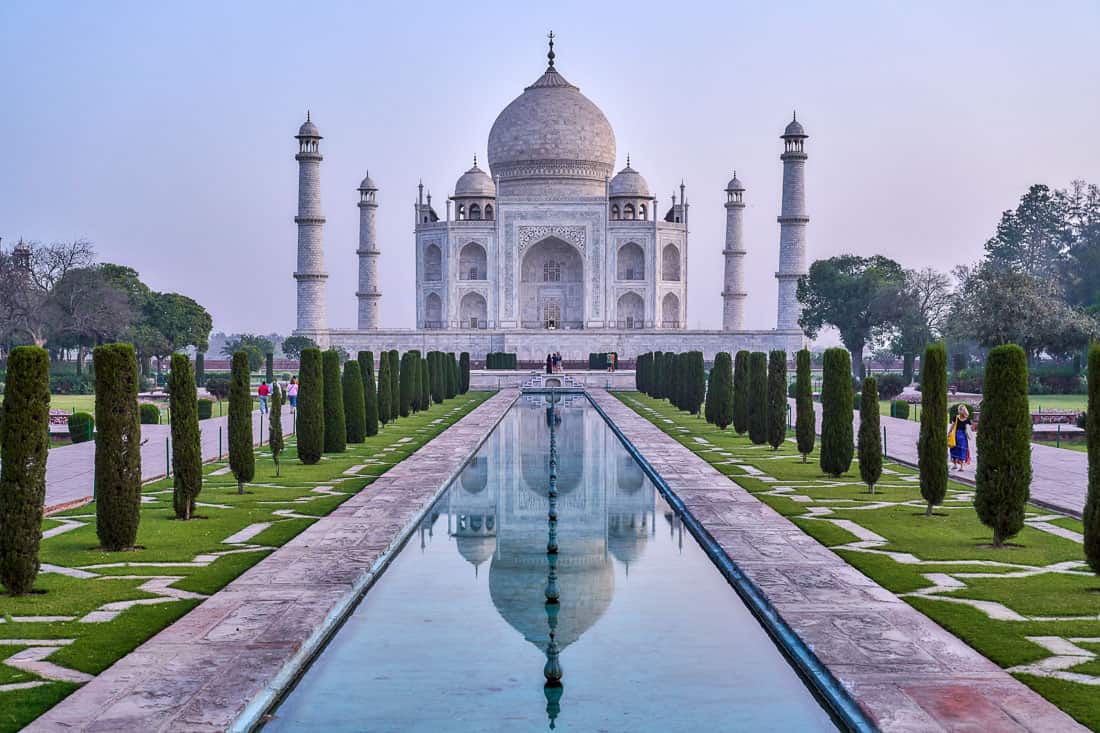 Delhi is a big metropolis but it is also the historic capital of India. Two days in Delhi might not be enough to cover all the historic places and see the modern part of the city, but you can get a feel for the vibe of the city and experience at least the highlights and top things to do. Nervous before traveling to Delhi? Read my top tips about first-time travel to Delhi.
If you liked it, pin it!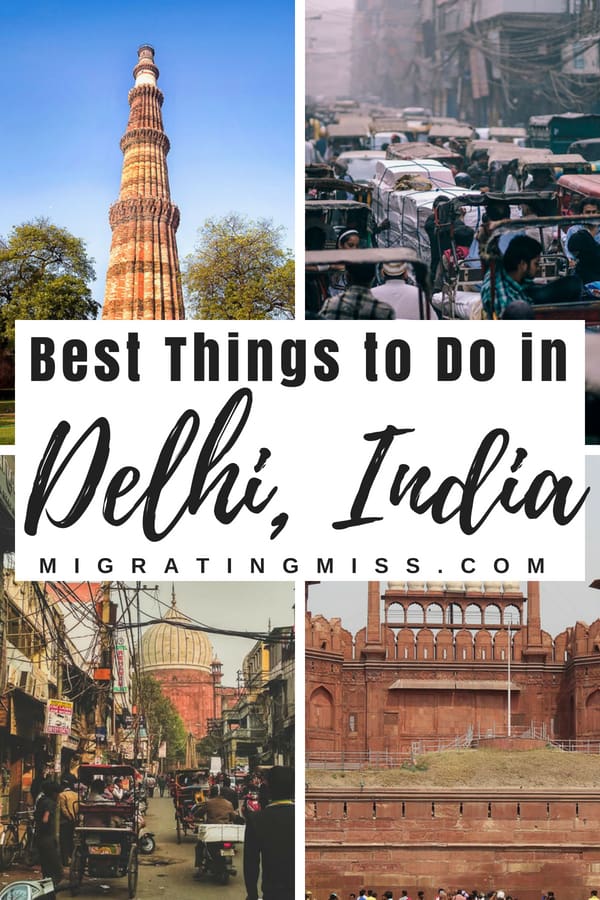 The post Itinerary: Things to Do with 2 Days in Delhi, India appeared first on Migrating Miss.