The Northern Lights have become one of the main tourist attractions of Iceland. So much, that many people come on purpose to simply witness this show.
As you should know, the best time to see them is in the winter months, although, from September to April, you also have a chance to see them.
Always keep in mind that, to get the best pictures, make sure that there is no light pollution. It is possible that, by its intensity, you can see them from the city, but we recommend that you look for places with low light.
Therefore, if you are staying in Reykjavík and you are renting a vehicle, it is preferable that you go out of town for a better experience. At the end of this post, we leave different spots in and out of Reykjavík where you can see them without light pollution. If you still do not have your rental car you can find it here.
If, on the contrary, you prefer a bus tour that takes you to the best places, we have different options that may be interesting to you.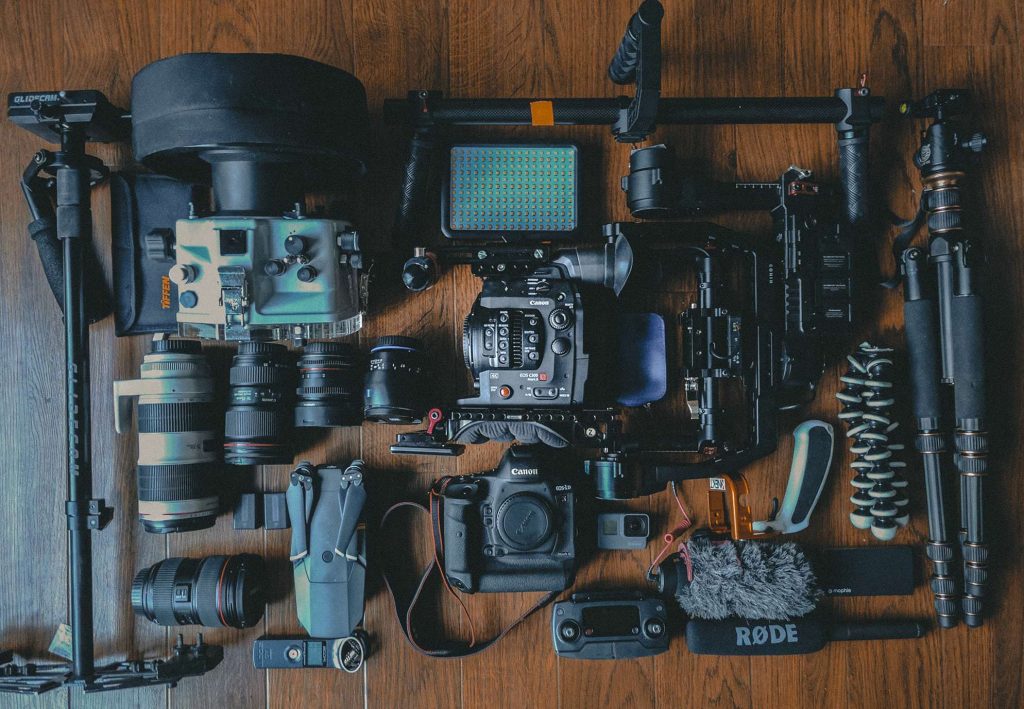 Required equipement
This is the essential equipment to photograph the Northern Lights properly, so take notes:
Camera
Both, an analog DSLR camera and a Mirrorless are the best options. We don't recommend using compact cameras that are too basic since they are usually very limited. It is preferable to use a full frame camera or one with APS-C sensor.
Lenses
For best results, we recommend wide angle lenses. This will allow you to capture much more sky. However, normal lenses also work. If by chance you have a fast lens, take it with you as it can be helpful to have a secondary lens.
Tripod
Essential to keep the camera immobile in the desired position. As you will have to make long exposures to capture the light in the dark, it is important to avoid any movement. Otherwise, you will get shaky and blurry photos.
Extra battery
Cold temperatures make the batteries last less. That is why it is highly recommended to carry extra batteries just in case.
Camera settings
You will have to adjust the following functions:
Mode: Manual, slow shutter speed around 2 " and 8 " + Timer
As we are going to adjust the shutter speed you will need to set your camera in manual mode. The shutter speed should be slow, between 2 and 8 seconds. If the northern lights are not very intense, use numbers around 8 and, if they are very bright, choose numbers around to 2.
In addition, we recommend using the timer to avoid the movement that occurs when you press the shutter button.
ISO: around 200 and 800
You should set it around 200 and 800 so that the camera will be more sensitive to low light to capture the aurora. This interval may be different depending on the camera you have. You should test what works best in your case. Remember that the more ISO, the more noise your photograph will have.
Aperture: f/8 – f/11
You should test this aperture with the manual focus to check if the entire picture is in focus.
Format
If you plan to edit the photos afterwards, we recommend using the RAW format. Otherwise, use the JPG format.
Preparing the focus
Before you start shooting, you should adjust the camera's focus. The northern lights are so far away and if you don´t adjust it, you will get blurry photos. Therefore, do the following:
Set the manual focus of your objective. Close the zoom to the maximum. Aim to the sky/infinite and find a distant object. Manually adjust the focus using the focus ring, until the object is sharp enough.
As a reference, you can choose a shiny star or simply a very distant object. Make sure it looks as sharp and clear as possible.
When and where
The best time is usually around midnight, at 22-23 hours or at 1-2 am. In the following link, you can check the official Icelandic aurora forecast. Remember that the scale from 0 to 9 indicates the intensity of the auroras, the higher this number is, the more visible they will be.
Have a look at this map where we marked some spots within Reykjavík where you will be able to see the northern lights with low light:
A question of expectations
You must bear in mind that the Northern Lights can have different intensity each time and this can be frustrating sometimes if they are not visible or spectacular enough. The truth is that they are random and unpredictable and this usually causes disappointment when they don't even show up. Mind your expectations!
The post How to potograph the Northern Lights appeared first on TripGuide Iceland.