NCC Report (Nigerian Communications Commission)
In December 2017 Nigeria hits 98.3m users of internet including social media.
- Estimated 3,572,903 internet users ranging from November to December 2017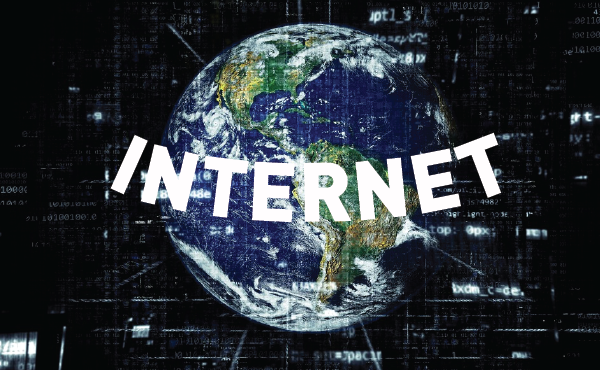 - The recent report confirmed that the same month of the year 2017 9mobile (previously known as etisalat) has suffered great lost of customers.
Record has made it clear that Nigerian communication commission took notice of the data and brought to report based on statistics following subscribers on each network for December 2017 on its official website, the report came on Thursday, February 8, 2018 in Federal Capital Territory, Abuja.
Looking at the rate of data bundle, as 9mobile lose wholly, Airtel, MTN and Glo gained more internet subscribers. Meanwhile Globalcom was seen to be the highest network that secure plenty buyers in terms of data.
Information revealed in total that internet users increased by 98,391,456 in December from 94, 818,553 in November showing an increase of 3,572,903 in the year 2018.
After the whole calculations, mtn hits 2,642.666, new internet users increasing its subscription in December to 36,069,597, from 33,426,931 in November.
But it was a sad news to hear that 9mobile broke into lost of 68,341 internet users in December decreasing its subscription to 11,338.839 as against November when it recorded 11,407,180.
Airtel was announced and appear to gained the most with 911,040 new internet users in December, summing about 23,985.203 users as against 23,074,163 users in November.
Lastly, Globacom manage to gained 87,538 new users in December as the figure recorded was 26,997,817 as against 26,910,279 in November.
According to one of Naij Reporters, they said Globacom has not acquired 9Mobile as widely reported in the media."
The management of Globacom said:"We are bound by the terms of the acquisition process as stipulated by the authorities handling it and we will not in any way sway or deviate from the rules. We repose confidence in Barclays Africa, the Nigerian Communications Commission (NCC) and the Central Bank of Nigeria (CBN) which are handling the process that will lead to the emergence of a new owner for the company."
This post first appeared on Sirkaytech, please read the originial post: here