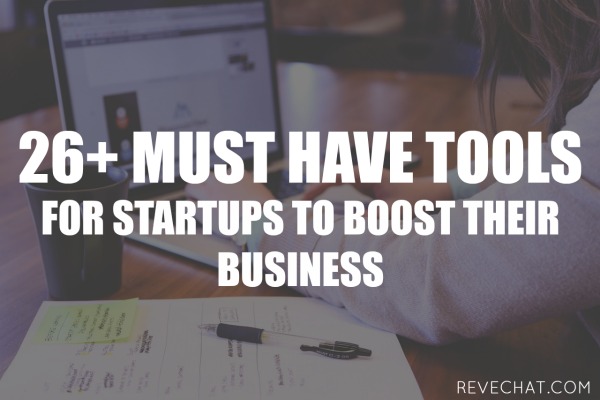 If you are a small business or a startup owner, then you understand the value of time and money, since you have shortage of both. And that's why you have always been searching for tools which can give you maximum productivity by saving both your time and money. Good news for you is that, there are tools available which helps you get the things done without digging a hole in your pocket.
I decided to do the ground level dirty work of searching these tools and putting them all at one place for you to sort things out for you. The tools listed in this post have free as well premium plans so you can use free versions with limited features until you build up your resources to get a premium version.
The tools are covered under these categories:
Website Content Management
Lead Generation
Email Marketing
Live Chat Software
Social Media Management
Content Ideation & Curation
Design & Graphics
Business Communication (covered in part 2)
Sales & CRM (covered in part 2)
Customer Support (covered in part 2)
Web Analytics (covered in part 2)
SEO (covered in part 2)
Project Management (covered in part 2)
Website Content Management
WordPress
WordPress is one of the most widely used platforms to create websites and blogs alike. The best part is that it is completely free (open source), highly customizable and easy-to-use platform. You don't need any technical experience in setting up a WordPress website. Moreover, if you have content written on a Microsoft Word, it's really easy to just paste it and all the formatting will be taken care of. Not to mention, it has huge collection of themes and plugins which suits your needs.
Joomla
It offers a platform which is more developer oriented but is really user friendly. It is slightly more complex than WordPress but has a relatively uncomplicated installation and setup. It is a great platform to perform as a community driven website with stron social networking features. Another great feature is that it supports e-commerce as well, so if you planning to build your own e-com website, Joomla is your key.
Lead Generation
JotForm
Lead generation & customer feedabck is the most critical part of any online business. You want a short survey form, contact form or an event registration form? Everything is there with this tool. That's why it is a favorite of many entrepreneurs. You can either have a standalone form or you can embed the form into your website for email list building. You can also receive feedback from these forms. Easy to use and setup, you can integrate it with your CRM software and get the process automated.
Email Marketing
MailChimp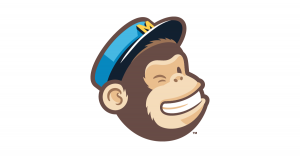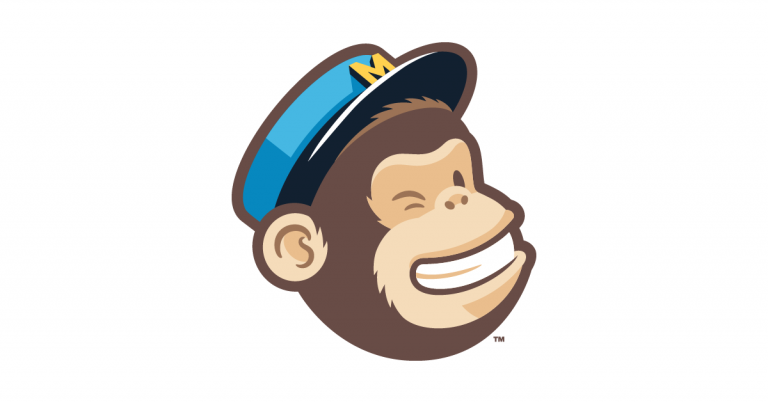 It is probably one of the easiest email marketing tool available to use. Their campaign builder is so easy that even a beginner can also create one. It comes with templates for every type of campaign e.g. newsletter, e-commerce etc. It's list feature is also good and easy since importing your list won't be a problem at all. To top it all, I also have a huge variety of integrations. There are very few services that Mailchimp doesn't connect to. It is also being used by huge corporations as their mail software.
FreshMail
Now, this is one tool which not offers free mailing services with limited features but also gives you automation feature in the free package. I haven't found any other email marketing software which provides automation feature in free package. It also offers text and creative pre-defined templates to make your work easier.
Live Chat Software
REVE Chat
Live Chat software brings life to your website allowing your website visitors to interact with someone human. With REVE Chat, it offers several advanced features like Live Chat, Voice Calls, Video Chat, Facebook Chat Integration and Proactive Chat.
Other features like Queuing, Visitor Analytics, Advanced Routing, Real Time Chat Monitoring, make REVE Chat a complete customer engagement software for online businesses. It can be integrated with other popular platforms like WordPress, Joomla, Shopify, Magento and Prestashop.
REVE Chat comes with a free plan (with limited features) to start with and can be upgrade to paid plans for more advanced features and analytics
Social Media Management
Buffer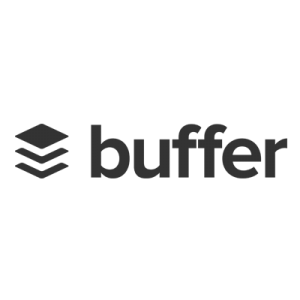 Buffer saves time by scheduling your posts on your Social Media channels and also allows you to curate third party content. What I like best in this tool is it's feature of optimal timing. It tells you the optimal times to post, to get the best engagement. You can choose number of times you want to post in a day e.g. 1 to 20 and it'll tell you the optimal times accordingly. It added Instagram integration as its latest feature with which you can now schedule your posts on Instagram as well.
HootSuite
It is again a social media management software which lets you automate updates on your social media channels. One powerful feature of hootsuite is that it gives you an option to upload a CSV file of bulk status updates, which not only saves you a lot of time but also helps you judge content performance in a better fashion.
Content Ideation & Curation
Hubspot Blog Topic Generator
Want to write content for your website but running of blog topic ideas? Here's a tool which allows you to generate interesting blog titles. It will ask you to enter three nouns & will provide you with related suggestions which can be useful. The topics which are created may require some tweaking to fulfill your needs but the hard part is already done.
CoSchedule Headline Analyzer
It's a great tool for analyzing your blog titles. As they say, title plays an important part in deciding whether the whole content will be read or not. So, your titles have to be catchy as well as informative. This tool does it all. It analyzes your title for informative, common, power, emotional words and then gives you a score. Better the score, better is the title.
Scoop.it


It allows you to curate interesting content at one place and share it on social media websites. It's a great tool if you have less time to create content but want to establish yourself as a thought leader in the market. Another good feature is that whenever you share content, it shares the same on connected social media accounts and people who follow that link comes to your scoop.it page instead directly to source.
Design & Graphics
Easel.ly
This is a great tool to create infographics. It comes in both free and premium versions. Even in free version, it offers many pre-designs or templates option to start from scratch.
Bonus Tip: If you're a designer then you can submit your designs as well.
Freepik
If you want to create high quality designs without having design skills then Freepik is for you. It offers high-quality pre-designed templates where you have to do minimum editing or just have to add your text. Give it a try for sure.
---
I've found this amazing list of 26 Must Have Free Tools for #Startups to Boost their Business.
Click To Tweet

---
Canva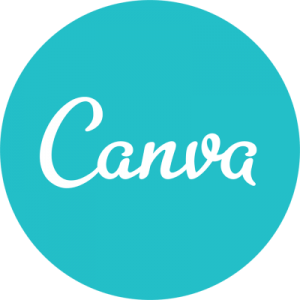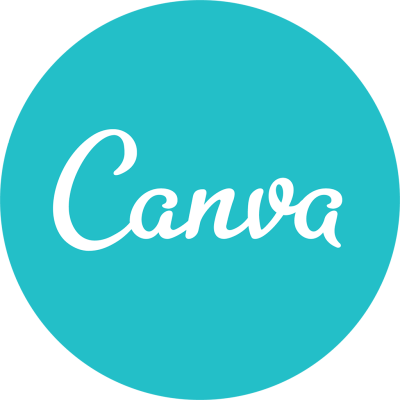 Canva fulfills all your design needs right from creating a custom sized option to facebook page cover design or a post design with pre-defined size options. Not only this, you can also create ebook covers for free. It also comes with a lot of free images which you can use in your designs and if you have your own image you can upload it and use in your design and write your text on it.
This blog post is 1st part of a series of 2 blog post series. I'll be sharing the remaining tools in the next blog post.
The post 26+ Must Have Free Tools for Startups to Boost their Business (Part 1) appeared first on REVE Chat.