How to delight your customers? It's simple. Create WOW moments for them!
For an online business, all these moments together no matter how big or small they are, play an important part in developing healthy customer relationships, making them happy and retaining them becomes much easier & cheaper.
Going by today's market scenario when someone buys from you, then he becomes your customer for the very first time and this is an important moment to grab his attention with your exceptional service. If you hit at this time to Delight customers, they will retain otherwise your competitors will easily snatch them from you.
So, here we have discussed some of the best strategies to help you in retaining your existing customers, delighting them and making them the brand ambassadors for your brand.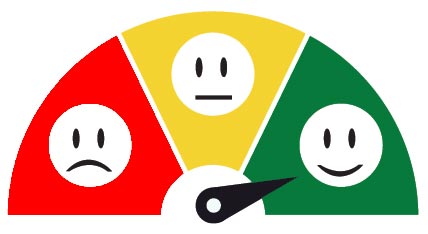 1. Always follow-up
It's very easy to wow a customer if you have some kind of surprise for them. People interact with people and not with some faceless brands, that's why consumer engagement with a little personal touch matters a lot. It actually strengthens the relationship between you and your customers.
You can call them to ask first about their well-being and then about the product or service they have bought from you. You need to check whether they are having any issues with it or they are actually satisfied. It has two benefits. Firstly, you will get instant customer feedback regarding your products or services. Secondly, your customers will understand that you really care for them.
2. Offer more than they expected
Everyone loves to get more than what he or she expected. Some little things beyond the norm that you can offer to the customers are special. It may come in the form of a special gift, greater customer service, privileges over others or personal assistance. All these together will create wow moments for them and help you to earn consumer Loyalty.
Let me give you an example here. Amazon gives bookmarks with every book sold from their portal which gives something extra to their customers and would drive them to buy back.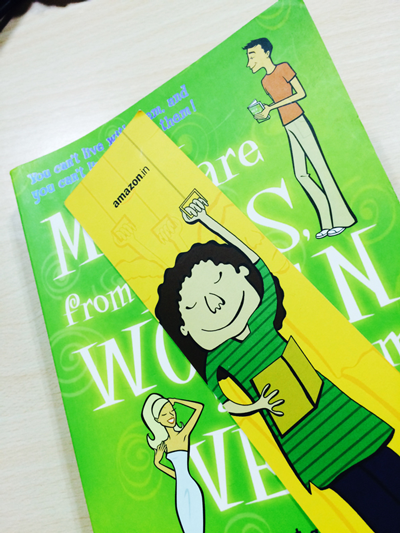 3. Express your gratitude towards customers
You should always thank your customers as they are the ones who bring profits for you. There are several simple ways to thank them. Just you need to think creatively and put some extra efforts to make it happen.
You can think of sending a gift on their special occasions like birthday, anniversary. Discount coupon is another good option.
The objective behind all these tactics is to delight customers. If they are happy with you, they will surely return for repeat business and also refer your brand to others.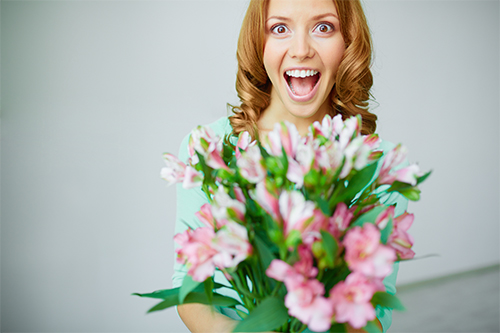 4. Never break your promise
Always follow one rule: 'Promise less and deliver more!'
Several companies make false promises to customers only to sell their products, but trust me they will never get Consumer Loyalty. Never make this mistake because customers get really irritated if you can't keep your promise. Remember one thing, by making false a commitment, you may sell your product only for one time, but you will lose that customer forever. Being cheated once, he or she will never come back to you again and also give negative feedback which may damage your brand image.
---
As per McKinsey, '70% of buying experiences are based on how the customer feels they are being treated'.
Click To Tweet

---
5. Respond instantly
Customers hate to wait. So you need to be very spontaneous with your response while dealing with them. Customers will not wait on your website for too long. Being unattainted, they may feel that you don't care about them and they simply may go to your competitors for further business.
---
71% customers expect assistance within five minutes and if they don't receive it, 48% will abandon the site.
Click To Tweet

---
So make sure that you respond quickly to their queries. You can use live chat as a support tool to respond faster and giving better experience to your customers. Being a great consumer engagement tool, it helps to chat live with your customers on the website itself and offer instant assistance. As you can also monitor them live on your site, you can reach to them proactively for offering help much before they ask for it.
6. Offer excellent customer service
The quality of your customer support has a direct impact on your existing and potential consumers.
---
'83% consumers believe they consistently need some type of support during their online journey.'
Click To Tweet

---
Studies show that, nearly 68% people tend to discuss with their family and friends about their bad experiences with companies. So ensure that you provide good quality customer service.
Also, always be approachable so that customers can contact you whenever needed. Your customer support facility should be available 24/7 as they may need assistance at any stage.
7. Reward customers for their loyalty
Don't take your customers for granted, appreciated their loyalty. There are so many ways to reward them like:
Exclusive discounts

Special offers and deals only for loyal customers

Dinner or shopping vouchers

Redeemable loyalty points
Over to you!
Do you have any other suggestions? Share with us in the 'Comments' section.
The post 7 creative ways to delight your customers appeared first on REVE Chat.