Nowadays, building a customer-centric Culture is a topmost priority for any enterprise looking to grow in today's customer-first world. Every business is it small or large, endure to fulfill certain needs such as meeting up demands and solving certain problems. And, there is no point in running such a business where there are no customers.
As per the research, found that positive customer experiences and satisfied customers are more likely to maintain a long-term relationship with a company, and recommend it to family and friends. As a result, customer-centric businesses benefit from higher rates of retention and acquisition.
According to the Customer Experience Index 200 (CEI200), customer-centric companies have a higher valuation on average than their competitors.
Well, we have some of the ways to help you out on how to build customer-centric culture in your business and gain its benefits. Let's take a look-
1. Customer satisfaction is an important factor
What comes to your mind when someone says – A satisfied customer? Well, developing customer satisfaction is an objective for many businesses. In fact, it has been found that most of the companies evaluate their salespeople based on how good they satisfy their customers. In simple term, some company's salespeople are not only required to hit the sales target, but are also required to satisfy their customers.
In a survey of nearly 200 senior marketing managers, 71% responded that they found a customer satisfaction metric very useful in managing and monitoring their businesses.
Never forget the importance of customer satisfaction. It's a good time to face the reality-Your brand can do even better!
2. Hire according to the culture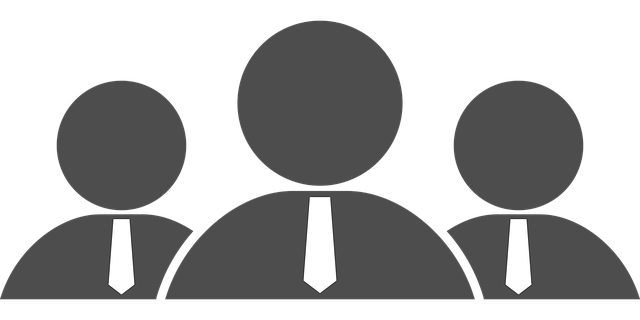 Do you know what recruiters look in the job seekers these days? It's known as 'Culture Fit'. But what is meant by Culture Fit? Well, organizational culture refers to the ideas, philosophy and moral that an individual can share with an Organization. In simple term, culture fit means hiring an individual in an organization according to the culture of the company.
Hiring someone as per the culture of an organization helps in contributing faster, performing better and staying longer with the organization. So, do you hire for the culture fit? Just think about it.
3. Provide Customer Service Training
What is the most important thing to develop relationships with your customers? The answer is customer service. No matter how good your product is or talented your staff is, one of the most important things that customers are likely to remember is the direct communication with your business.
Resolve a complaint in the customer's favor and they will do business with you again 70% of the time.
As per the survey, found that 80% of companies say they deliver "superior" customer service, 8% of people think these same companies deliver "superior" customer service.
Customer service training should be provided to the employees in every organization as it acts as a crucial part of the organization that works with clients or customers.
4. Step-up to become a role model for others
Each individual in an organization should step-up and become a role model for others to imitate, especially when it comes to leadership.
Good business leaders, create a vision, articulate the vision, passionately own the vision, and relentlessly drive it to completion.
5. Awareness should be created in the Organization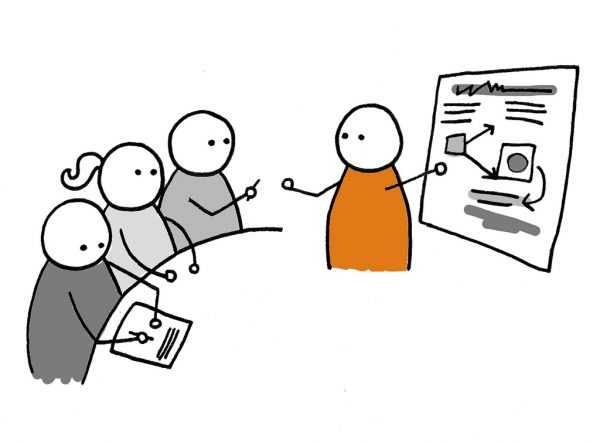 Thinking of customer centricity just as a buzzword? Don't tell this to a CEO or a Founder who has made customer service and user experience the hallmarks of their iconic company.
According to Forrester's Customer Experience Index 200 (CEI 200), companies with a customer-centric culture has a higher valuation as compared to their competitors. And this observation is backed by further statistics. For example, the probability of selling to an existing customer is 60-70%. For new prospects, it's just 5-20%.
To build a customer-centric culture in your company, one needs to create an awareness regarding customer centricity among your employees. Make use of quotes, images, etc. to remind the employees and the other coming to your organization that customer satisfaction is listed as your topmost priority.
6. Focus more on customer satisfaction
Do you know when you focus more on customer satisfaction and keeping rest aside, then you are indeed going for the most important shareholder in your business. This is so as customers tend to pay your salaries and bring you profits.

Hence, putting the customer first is really essential for customer retention and loyalty.
7. Rewarding employees for customer satisfaction
When employees know that their efforts are appreciated, then it increases their self-esteem and satisfaction for their job. Many employees don't consider reward as an important part, but the fact that their contributions are valued.
According to a recent study, 69% of employees say they would work harder if they felt their efforts were better appreciated.
8 out of 10 Millennials think they deserve to be recognized more for their work – a growing trend.
"82% of employees think it's better to give someone praise than a gift"
Create a company culture where everyone is attempting to please the customer and where top performers are not only resolved with the support of sales numbers.
8. Celebrate success of customers
Celebrating customer's success is relatively a new field for B2B companies. The relationship of customer-centric companies with their clients/customers doesn't end up with service/product delivery, but also the actual value they deliver to the customers. Most of the companies celebrate when their customers find success and contributing when the client's find it troublesome to get a full-service value.
In case of your customer's success, make it a point to use it as a success story to persuade your employees.
Create an environment in your organization where everything from customer purchase to renewal or maybe something big is celebrated as events. Because, Employees love to be respected and appreciated.
Conclusion
Customer centricity has a great business value. Step out of your business and see through the eyes of the customers what they like and don't like.
How can businesses transform their culture to be a customer-centric? Let us know in the comments section below!
The post 8 Ways to Build Customer Centric Culture in your Company appeared first on REVE Chat.