Day 511:
Keep the focus on inequality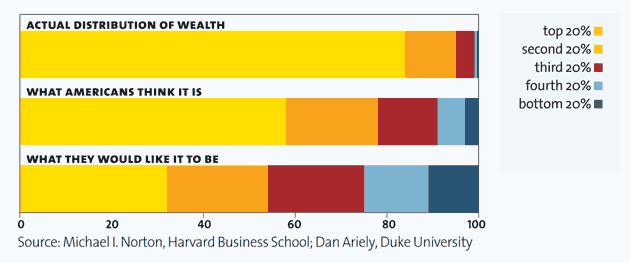 Analysis: If you're rich, you're more lucky than smart. And there's math to prove it
'CEOs don't want this released': US study lays bare extreme pay-ratio problem
GDP vs human thriving: a "healthy" economy means debt-haunted people, desperately searching for housing
Tax the rich, or eat the rich, let the rich decide.
Further Reading:
Officer resigns after video shows him not stepping in when woman in Puerto Rico shirt is harassed
480,464 citizens of Arizona have signed a state initiative to create a state constitutional amendment that would require 50% of electricity to come from renewable sources by 2030.
FCC Retracts a Plan to Discourage Consumer Complaints
FBI Deputy Assistant Director Peter Strzok on 2016 Investigations (Testimony before the house…a fucking shit show)
French President Macron denies Trump claim that NATO powers agreed to increase defense spending beyond previous targets
Macron says Trump 'never at any moment, either in public or in private, threatened to withdraw from NATO'
Ex-Trump aide: Stormy Daniels arrest 'reeks of entrapment'
Jordan's Boss, The Head Coach, Admits He Knew
Rigged: New Report Details How Combined $5.1 Trillion in Tax Cuts by Bush, Obama, and Trump Went Mostly to Nation's Richest
Government Says Half of Separated Kids Under 5 Won't Be Reunited
77% of British public have an unfavourable view of Donald Trump ahead of his visit to the UK
North Korean officials no-show for meeting about U.S. troop remains
Democrats still haven't figured out that legal weed is a winning issue
F.B.I. Agent at Center of Russia Probe Turns Tables on G.O.P.
Trump falsely claims for third time that Reagan didn't win Wisconsin
Maine governor Paul LePage says he'd go to jail before he expands Medicaid
Russian Influence Campaign Sought To Exploit Americans' Trust In Local News
One kid separated from his parents may actually be American – and not eligible for reunification
Facebook touts fight on fake news, but struggles to explain why InfoWars isn't banned
Paul Ryan Unaware Constitution Lets Congress Override Presidential Veto
Watchdog Group Sues Trump Admin for Withholding Thousands of Kavanaugh Documents
2016 Trump support was greatest in areas with highest rates of painkiller use, study finds
Trump again labels himself a 'very stable genius'
California meets greenhouse gas reduction goal years early
After Trump's pardon, Oregon ranchers catch a ride home on Pence ally's private jet
Brett Kavanaugh, Who Has Ruled Against Campaign Finance Regulations, Could Bring an Avalanche of Big Money to Elections
Lawyer: Stormy Daniels' arrest, for letting patrons touch her while performing at a strip club, was part of sting operation
Judge orders Manafort moved from 'VIP' jail to Alexandria lockup
Beto O'Rourke to report huge $10.4 million fundraising haul in second quarter of 2018
—————————————–
Tools of change:
Feel like this is all a bunch of bullshit? Want to do something about it?
Calling your government representative:
Call your Senator
Call your House Rep (Or use this spreadsheet)
Call your Governor
Call your Attorney General
Or try this website
Fax Congress here (free!)
You can also use 5Calls.org if you are having a hard time figuring out what to say.
Tell them in no uncertain terms that you want them to fight to stop Trump from doing these things. Tell them you will be watching them closely on how they vote, and will hold them accountable during the next election if they cave to Trump. You can also call other states congress people and threaten to donate to their opponent if they don't do what you want.
Phone Bank for Progressive Candidates:
https://www.grassrootspb.com/
Call the White House:
202-456-1111
Call the "White House":
Use this website to call one of Trump's many properties he has not put into a blind trust yet, and let them know how you feel (be polite, they are workers just like us, but be firm).
Do a little Slacktivism:
Send Some Text Messages for progressive causes (I know it says textforbernie, but its for a range of progressive candidates) Or you can have your texts turned into faxes by the ResistBot
Go to a town hall and talk to your congress person in person:
Check when the next town hall is here
Monitor your congressperson:
Keep track of how your senator is voting on cabinet picks here, so you can call them up and give them hell if they vote for any of these worthless fuckers.
See how your elected representatives are voting for or against Trump.
Elections!
Also be sure to keep track if you live in a district with an upcoming flip-able seat (flip to the left that is)
See if you have a special election in your area!
Is your mayor up for election? Find out, get involved!
Upcoming house votes:
https://www.govtrack.us/congress/bills/
Upcoming senate bills:
http://www.senateseeker.com/vote.php?upcoming=true
Monitor Trumps Conflict of Interests:
From CNN of all people.
The Atlantic
General Guides:
Guidelines by former Congress staffers on how to get Congress to listen. https://www.indivisibleguide.com/
Run For Office!:
Want to run for office in your area to fight back, check this out for positions that are open in your area, how to register, and what you need to do to win office!
Remove the Corporate Democrats!:
Join the fight to clean out the democratic party: Justice Democrats!
Do you want to help me continue to bring you these daily roundups of the Trump news, while also getting great rewards? Consider supporting me on Patreon!
Become a Patron!
Thank you!