It is easy to think of transitions as those prepackaged effects that come with your software that you can slap in between clips and you are good to go.
Problem with this is that professionals almost never use those things!
The difference is that transitions are an action and not a thing.
A transition is how you go from one clip or shot to the next… not a drag'n'drop effect.
Check out the video below for some super creative ideas for transitions and how they really should work.
---
The Rolling Shutter Effect Demystified
Digital SLR cameras have as part of their design one problematic restriction.
When the shutter opens how exactly can the camera capture the light information that hits the sensor digitally?
In a film camera it is instantly captured on to the film in one hit due to a chemical reaction.
In a DSLR the only way that can happen the same way is if your are armed with some seriously heavy duty (and very expensive!) firmware and engineering to back it up.
To cut the costs down to a reasonable level a different approach is used and the result of that is an effect called Rolling Shutter.
Check out the video for a full rundown on what it is and how you can minimize it.
---
How to Make a Documentary: A Step-by-Step Guide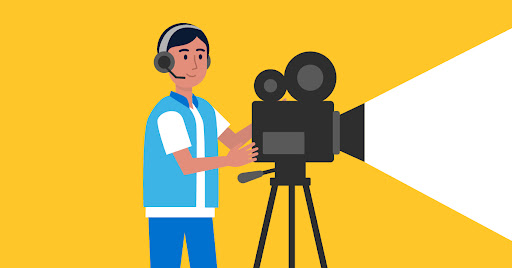 If you are at all interested in exploring the subject of making documentaries or documentary style videos then this is a good place to start.
It is by no means a complete course on the subject but gives a great outline as to what documentaries can be and what the entire process looks like.
Cool Ideas for Animated Movie Titles – Guardians of the Galaxy Style
It doesn't really matter if you want to recreate this exact title or not although it does look pretty cool.
The real value of this tutorial from my point of view is that it shows you how to "build" effects or sequences rather than getting into the habit of just using whatever presets you have at hand.
Good video and effects are rarely created on the basis of just dragging and dropping one thing on to the timeline.
They are almost always layered and have multiple elements to them.
Wondershare Filmora Review
---
Star Wars Effects Tutorial – Wondershare Filmora
These are some pretty good Star Wars style effects that are reasonably easy to pull off.
You know they must be easy because if you can do it in Filmora then you can do it in anything!
---
PowerDirector – How to Use Magic Cut to Fit Video to Audio Duration
Magic Cut is PowerDirectors "sort of A.I." tool that allows you to extend or shorten audio tracks to fit the video whilst maintain the integrity of the original track.
Most software these days has something like it and in fact the original version of this came out in Adobe a few years back now.
It is a great time saving tool allowing you to avoid having to edit the audio to make it fit.
CyberLink PowerDirector Review
---
PowerDirector Q&A Live May 3, 2023
Another of Malek's "almost" weekly Q&A sessions on the subject of using CyberLink PowerDirector.
Given that it is user questions driven it is not unusual for Maliek to go off piste and get into all sorts of video related topics and is always worth the time to watch.
---
5 Things That Make Your Videos Boring – Video Editing for Beginners
As a bit of a change here are 5 things that you really shouldn't be doing in your videos if you want to make them watchable.
---
Stop Randomly Uploading Shorts in 2023
There is a lot information around on the subject of YouTube Shorts and pretty much all of it advises that you have to use Shorts regardless of the situation.
Like most things on the internet that may or may not or may be possibly or possibly not be true!
Getting your YouTube channel to where you want it to be is never going to be a black or white situation.
It is rarely a "you must" or "you must not" proposition.
For a solid balanced view on the subject of Shorts check the video below.
---
FiLMiC Pro Tutorial
Filmic Pro is probably the Rolls Royce of phone camera apps at the moment and has held that position for a while now.
Out of the box you can get some pretty good footage from a smartphone these days and by simply using a free App like Open Camera you can certainly extend those existing capabilities.
However with a paid App like Filmic Pro you can begin to exercise some very fine control and take it all up a notch or two.
---
The One Step You're Neglecting In Your Edits – Sound Design
This tutorial is from Hillier Smith and if you don't know who that is then I would totally understand.
He is not in himself all that well known but in the world of YouTube video he is a rock star.
Most people in the YouTube space would be aware of Logan Paul… Hillier Smith is his editor… enough said.
In the video below he goes through a step by step process of creating a full sound design for a video.
You may not be looking at your projects to be as complex as this one but there is certainly some great information to learn.
---
10 Tips for Better Drone Footage – Aidin Robbins
Aidin Robbins has spent the last few years or so concentrating more on his own projects rather than sharing a lot of tutorial content.
He is a gifted young video maker and that probably is as it should be!
However occasionally these days he puts out something and when he does it is always worth taking the time to watch.
This is definitely not a "how to take drone footage" and is for those who are already using a drone and shows how to take it to the next level.
---
The Friday Roundup – Histograms, Rolling Shutter Effects and Jump Cuts
The Friday Roundup – Vertical Videos, Better Titles and 360 Editing
The Friday Roundup – Audio Production and Single Light Setups
The Friday Roundup – YouTube Channel Growth and Using #Shorts
The Friday Roundup – Gimbal Shots, Rotate Video and 4K Editing
---
Original post The Friday Roundup – Cool Transitions and Rolling Shutter